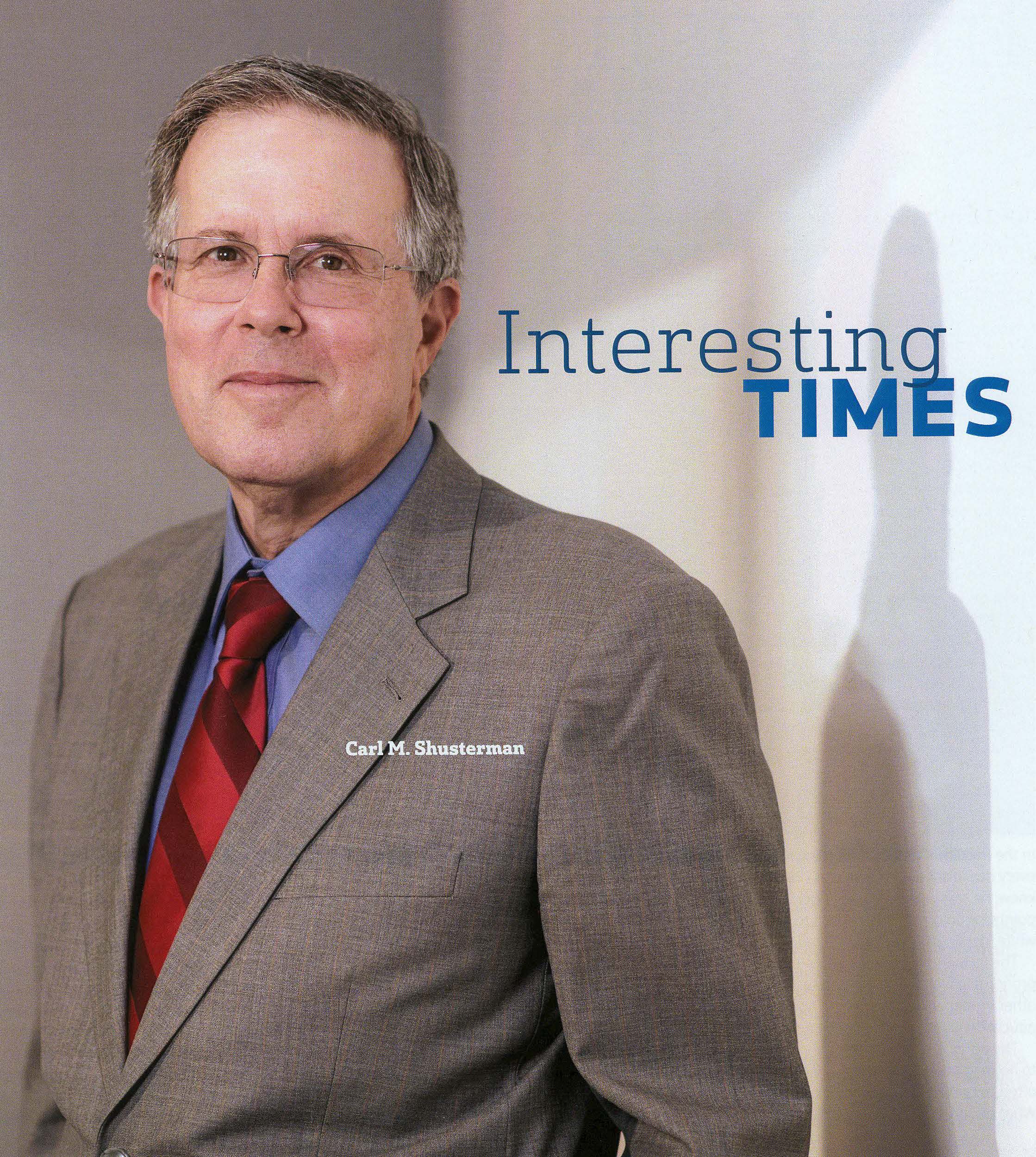 SHUSTERMAN'S IMMIGRATION UPDATE is the Web's most popular e-mail newsletter regarding U.S. immigration laws and procedures with over 40,000 subscribers located in more than 150 countries. It is written by a former INS Trial Attorney (1976-82) with over 30 years of experience practicing immigration law.
Published by the Law Offices of Carl Shusterman, 600 Wilshire Blvd, Suite 1550, Los Angeles, California, 90017. Phone: (213) 623-4592 x0.
Subscribe to our E-Mail Newsletter, join the conversation on our Immigration Facebook Page, follow our Blog Posts and subscribe to our "How-To" Immigration Videos.
Subscribers to SHUSTERMAN'S IMMIGRATION UPDATE: 28,493

Client Reviews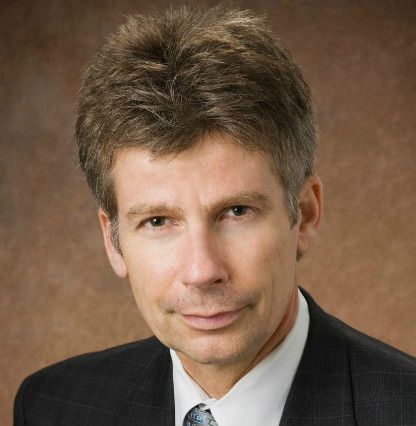 Highly Competent Legal Services
"I work with Merritt Hawkins, the largest physician search firm in the United States. For over 20 years, we have partnered with The Law Offices of Carl Shusterman, which assists us in obtaining visas for the many international physicians we recruit. Mr. Shusterman and his staff have been an indispensable resource of expertise, allowing us to recruit international doctors in the most efficient manner possible on behalf of our clients."
- Phil Miller, Merritt Hawkins, Dallas, Texas
Read More Reviews
Zoom Consultations Available!
Newsletter US Immigration Update December 1999
This month's issue contains the following topics:

Table of Contents
NEWS FLASHES:
Cut-Rate Consultations For A Good Cause – To usher in the Millennium, we will offer discounted legal consultations on January 2, 2000. The first five persons to mail us checks for $200 payable not to our law firm, but to the National Immigration Forum, will receive 30-minute legal consultations on that date. The checks should be mailed to the Law Offices of Carl Shusterman, 600 Wilshire Boulevard, Suite 1550, Los Angeles, CA 90017. We will forward your checks to the Forum and schedule you for consultations. Please include your e-mail address. Your $1,000 ($200 x 5) will help support the Forum in protecting legal immigration, fighting anti-immigrant prejudice and preserving the American tradition of diversity.
H-1B Update – The INS has been strangely silent about the number of H-1B petitions that the agency has approved this fiscal year. However, many persons expect the numerical cap to be reached as early as the end of January. Meanwhile, the INS has ordered its Service Centers not to approve any new H-1B petitions submitted after October 25 in an effort to equalize the processing times between Service Centers. H-1B change of employers and extension of status applications are still being processed.
Latinos, Immigration and the Internet – On December 6, reporter Daniel Schoer Roth wrote an excellent article in the El Nuevo Herald, the Spanish-language edition of the Miami Herald, about this subject. Thanks to Mr. Schoer for polishing up my pitiful Spanish! Read the text of the article at https://www.shusterman.com/elherald.html
(Link no longer operational)
Temporary Work Visa Article in English, Spanish and Portuguese
If bilingual is good, then trilingual must be better. Thanks to the folks at LatPro.com for printing my article "Getting a Temporary USA Work Visa" in three languages.
TV Appearance – For those in the Los Angeles metropolitan area, I will appear on KCET's "Life and Times" this Friday evening at 7pm, PST. Senator Feinstein has agreed to sponsor a private bill on behalf of our client, Guy Taylor, an 18-year-old Canadian orphan whose entire family resides in Southern California.
Visa Bulletin –  Since June 1996, we have been able to provide our subscribers with the Visa Bulletin on or before the day that the State Department posts it on its website. But, believe me, it's been a hassle getting an early copy from Madeleine each month. One month she's in Kosovo, the next, she's at the Golan Heights. Given her hectic schedule, she's even forgotten once or twice ;-)After intense negotiations, the State Department has generously agreed to spare me from having to wake up at 4:00am frantically phoning "Mad" at the world's latest trouble spot. Starting in March 2000, they will have their own e-mail listserve for the Visa Bulletin, and will stop sending it by snail mail. I have already subscribed. So should you. To subscribe, simply send a message to
Visa Services Suspended – In anticipation of the Y2K bug, the State Department will be suspending nonimmigrant and immigrant visa services at U.S. Embassies and Consulates abroad for two business days and two weeks respectively, effective at the beginning of the year 2000.
1. Decembe 1999 State Department Visa Bulletin
On November 10, 1999, we posted the December 1999 Visa Bulletin, before the State Department posted the dates on their web site.
For the Family categories, the priority dates continue to advance slowly. Worldwide numbers moved forward from two to five weeks. Visa numbers for persons born in the Philippines were, for the most part, motionless. The Philippine family-based first, third and fourth preference categories all failed to move forward as did the Mexican 2B category. The 4th preference category for persons born in India advances 4 weeks.
The Employment categories all remain Current with the exception of the unskilled worker category which advances 6 weeks to September 1, 1993.
Visa Lottery (December, January and February Numbers)
Section 203(c) of the Immigration and Nationality Act provides 50,000 immigrant visas each fiscal year to permit immigration opportunities for persons from countries other than the principal sources of current immigration to the United States. DV visas are divided among six geographic regions. Not more than 3,500 visas (7% of the 50,000 visa limits) may be provided to immigrants from any one country.
For December, immigrant numbers in the DV category are available to qualified DV-2000 applicants chargeable to all regions/ eligible countries as follows. When an allocation cut off number is shown, visas are available only for applicants with DV regional lottery rank numbers BELOW the specified allocation cut off number: AFRICA (12,704); ASIA (4,940); EUROPE (14,200) except Albania (4,501); NORTH AMERICA (Bahamas)(15); OCEANIA (753); SOUTH AMERICA, CENTRAL AMERICA, and the CARIBBEAN (1,650).
For January, immigrant numbers in the DV category are available to qualified DV-2000 applicants chargeable to all regions/ eligible countries as follows. When an allocation cut off number is shown, visas are available only for applicants with DV regional lottery rank numbers BELOW the specified allocation cut off number: AFRICA (12,800) except Ghana (6,040) and Nigeria (5801); ASIA (4,940); EUROPE (14,200) except Albania (5,100); NORTH AMERICA (Bahamas)(15); OCEANIA (753); SOUTH AMERICA, CENTRAL AMERICA, and the CARIBBEAN (1,650).
For February, immigrant numbers in the DV category are available to qualified DV-2000 applicants chargeable to all regions/ eligible countries as follows. When an allocation cut off number is shown, visas are available only for applicants with DV regional lottery rank numbers BELOW the specified allocation cut off number: AFRICA (13,000) except Ghana (6,040) and Nigeria (6,340); ASIA (5,001); EUROPE (14,200) except Albania (6,455); NORTH AMERICA (Bahamas)(15); OCEANIA (753); SOUTH AMERICA, CENTRAL AMERICA, and the CARIBBEAN (1,650).
For an explanation of what the categories, dates and symbols listed below mean, see https://www.shusterman.com/greencardsthroughrelatives.html and https://www.shusterman.com/greencardsthroughemployment/
FAMILY CATEGORIES
| Categories | Worldwide | China (PRC) | India | Mexico | Philippines |
| --- | --- | --- | --- | --- | --- |
| 1st | 9-15-98 | 9-15-98 | 9-15-98 | 10-22-93 | 3-22-88 |
| 2A | 9-15-95 | 9-15-95 | 9-15-95 | 6-22-94 | 9-15-95 |
| 2B | 11-22-92 | 11-22-92 | 11-22-92 | 8-22-91 | 11-22-92 |
| 3rd | 10-8-95 | 10-8-95 | 10-8-95 | 7-01-91 | 11-15-87 |
| 4th | 9-22-88 | 9-22-88 | 3-15-87 | 9-22-88 | 7-15-79 |
EMPLOYMENT CATEGORIES
| Categories | Worldwide | China (PRC) | India | Mexico | Philippines |
| --- | --- | --- | --- | --- | --- |
| 1st | Current | Current | Current | Current | Current |
| 2nd | Current | Current | Current | Current | Current |
| 3rd | Current | Current | Current | Current | Current |
| Unskilled | 9-01-93 | 9-01-93 | 9-01-93 | 9-01-93 | 9-01-93 |
| 4th | Current | Current | Current | Current | Current |
| Religious | Current | Current | Current | Current | Current |
| 5th | Current | Current | Current | Current | Current |
2. Immigration Government Processing Times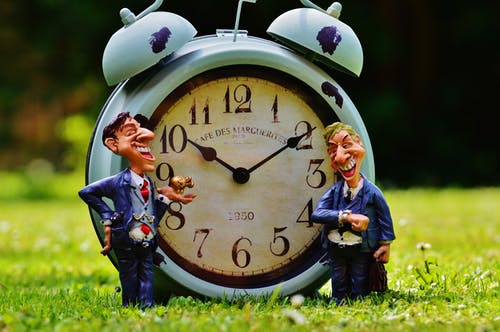 We link to the most recent immigration waiting times for each of the four USCIS Service Centers, the National Benefits Center and the Administrative Appeals Office. We also link to the processing times of all of the 83 USCIS District Offices and Sub-offices. We link to the Labor Department's page entitled "Processing dates for labor certification applications". Finally, we link to the State Department's "Visa Wait Times" page.
3. Congress Recesses Without Passing Major Immigration Bills
In mid-November, Congress recessed for the year without passing any major immigration-related legislation. On the table are the following three issues: (1) Raising the H-1B cap; (2) Reorganizing the INS; and (3) Repealing Section 110 which would require the INS to establish an automated system to track the arrival and departure of all foreign nationals to and from the U.S.
For each of these important issues, a number of bills have been introduced. For example, the H-1B cap-related bills include (S.1440/H.R.2698) which would raise the cap to 200,000 for each of the next three years, S.1804 which would suspend the cap for the next six years; H.R.2687, the "BRAIN" bill which would leave the present cap untouched, but which would create a new "T" visa category for foreign nationals with university degrees in the U.S. in computer science, engineering, mathematics or science; and S.1645, the "HITEC" bill which is similar to H.R.2687, but which would apply only to foreign students who achieved advanced degrees in the U.S.
You can read the text and find the current legislative status of these and other bills by clicking on
https://www.shusterman.com/legislationusimmigration.html
AILA's monthly business immigration newsletter "Connect!" covers not only legislation, but also issues pending before administrative agencies including the Labor Department, the EEOC and the Social Security Administration. It is must reading for Human Resources Directors and anyone concerned with business immigration.
4. Physician and Registered Nurse Update
Ever since President Clinton signed the new law (Public Law 106-95) creating additional immigration benefits for physicians and nurses on November 12th, we have been bombarded with questions, particularly from physicians about the proper interpretation of the new law.
PHYSICIANS
Many physicians are reading the law too restrictively. They should take another look at the text of section 5 of the law at https://www.shusterman.com/physiciansnationalinterestwaiverlawsuitbrief1/
The benefitted group includes not only physicians who had received J waivers, but also other foreign-born physicians working for the VA or in HPSA's. The agencies who may write letters certifying that the physician's employment is in the public interest are not just the usual federal and state agencies who sponsor physician's for J waivers, but also county, city and other government agencies.
To clear up these and other related questions, we have posted a "New Physicians' Law FAQ" on our website at https://www.shusterman.com/physiciannationalinterestwaiverlawfaq.html
Meanwhile, the pace of filing National Interest Waiver petitions for physicians has increased tremendously since November 12.
REGISTERED NURSES
In the early 1990's, we submitted hundreds of attestations for hospitals, who then petitioned for temporary visas for thousands of nurses.
This time around, it is going to be very different. Hospitals with attestations will only to be able to obtain 500 temporary "H-1C" visas for foreign-born RN's each year. We predict that when the Labor Department issues regulations, all available H-1C visas will be used up within a few weeks or months.
For many hospitals, looking through the HPSA list may prove to be a confusing experience. You may click on the state where your hospital is located, scroll down the county listing to the appropriate county, only to be confronted with these words after the name of your county: "Parts: C.T. 9703-9707". What do you do with this piece of cryptic information? Hint: C.T. means Census Tract.
Go back to https://www.shusterman.com/nurseimmigrationguide.html
and scroll down to "The Census Track Street Locator". Click on this listing, and fill in the "house" number, street name and zip code of your hospital. Click "Submit" and you will be instantly transported to a screen which displays segments of your street with the census tract in the second column to the right of the page.
If you are in a census tract listed in the March 30, 1997 HPSA listings, your hospital may qualify to complete an attestation to petition for H-1C visas for registered nurses.
While hard-pressed inner city hospitals prepare to file their attestations with the Labor Department to try to hire a share of the 500 foreign-born nurses available under the law, the national nursing shortage continues to worsen.
The Los Angeles Times reports that community colleges in California, which supply 70% of the nursing graduates each year, are experiencing huge drop-out and failure rates on the state licensing examination. The community colleges, in an effort to stem anti-discrimination lawsuits, have lowered their admission standards to the point where "A" and "C" students have an equal chance for admission. State Community College Chancellor Thomas Nussbaum states that "Colleges should be able to focus on students who show the most promise . . . but you have to allow a way for people to get into the mix even if they aren't the best and brightest." Meanwhile the average nurse-to-patient ratio continues to decline. California ranks 48th out of 50 states in this important ratio even as state laws are enacted to force health care providers to increase their nurse staffing levels. Even though hospitals have raised salaries and are offering sign-on bonuses of thousands of dollars per nurse, nurse vacancy rates continue to increase.
A federally-commissioned study performed by researchers at the University of California at San Francisco estimates that in the next decade, California alone will face a shortage of 43,000 registered nurses. The current labor force is aging and a large number of nurses are retiring from the profession. While employers and labor unions debate who is responsible for the shortage, the patients are the ones who suffer.
Hospitals have failed to use their political muscle to push for a reasonable amount of temporary visas for foreign-born nurses. This is in marked contrast to the Information Technology industry which has prevailed upon Congress and the Administration to raise the H-1B cap from 65,000 to 115,000 in 1998 and is currently lobbying for further increases. Against this backdrop, the 500 annual cap for H-1C nurse visas seems laughable. We think that while IT is important, the health care of Americans is at least as crucial to our national welfare.
5. New Additions to Our Website: The India Page and Career Page
The India Page
Over 50% of our 28,000 subscribers are natives of India. Since I have been writing articles in various print and online media for the last five years, I thought that it would be appropriate to create a special page for Indians. See https://www.shusterman.com/indiausimmigration.html
The page contains links to visa services at the U.S. Embassy in New Delhi and to U.S. Consulates located in Chennai (Madras), Mumbai (Bombay) and Calcutta. It lists the Indian Consul Generals in the U.S. along with their addresses and phone numbers. Finally, it links with over 50 of my immigration articles published by Indolink and India Currents magazine.
Career Opportunities
We did more than rename our "Job Search" page. We expanded it from less than 20 to more than 100 links. Some of these links are to the job opportunities pages of major corporations in the IT, Telecommunications, BioTech and Entertainment industries like Microsoft, Nokia, Amgen and Disney, just to name a few. Other links are to career sites like CareerPath.com, the sponsor of many of our online chats, which lists over 350,000 employment opportunities nationwide and to various publications with job listings including ComputerWorld and the Chronicle of Higher Education. See https://www.shusterman.com/jobsusimmigration/
If you are a Human Resources Director whose company sponsors immigrants and you wish us to include a link to the career opportunity page of your website, we will be happy to do so.
6. Immigration Trivia Quiz:
Quiz Removed.
7. Chat on I-9's, Discrimination and Document Abuse
On December 6, together with CareerPath.com, we had a free, 90-minute chat for employers and employees entitled "Comply with the I-9 Process (and Avoid Committing Discrimination or Document Abuse). Thanks to everyone who helped make the chat a success!
What do we mean by "success"? We were informed by someone in a position to know that at least one of our chats attracted more persons than any of Al Gore's recent chats — and I have no plans to run for political office ;-)
Mark your calendars. We have scheduled a number of chats with the folks at About.com after we ring in the new year:
Problems and Solutions for Computer Professionals (January 10)
Physicians: Benefits Available Under the New Law (January 24)
Strategies For Persons From Backlogged Countries (February 7)
Nurse: H-1C's, TN's and Permanent Residence (February 21)
If you missed a particular chat, but would like to read the transcript, see
Link to chat no longer available
8. New INS Policy on CIA Checks: What Does It Mean To You? 
On November 24, 1999, the INS eliminated one of the major impediments to the approval of tens (hundreds?) of thousands of backlogged applications for adjustment of status. 
Truth be told, the INS procedures have never quite meshed with those of other government agencies or even between branches of the INS. When I served as a General Attorney (Nationality) for the INS, results of FBI fingerprint checks often did not find their way into Service files. The INS policy then was to "post-audit" the fingerprint checks – if the FBI "rap sheet" was not received within 60 days of the naturalization interview, we would routinely schedule the applicant to be sworn-in before a Federal Judge. I remember one case where we discovered an FBI rap sheet months after the person had been naturalized. We had to obtain an order from a Federal Judge to reopen the naturalization case, and the court eventually denied the person citizenship. 
Essentially, the INS memorandum of November 24, 1999 institutes a "post-auditing" procedure for CIA checks. If the INS adjusts the status of a person who latter turns out to be a terrorist, his permanent residence may later be rescinded. Such a policy has been in place for several months for both children in danger of "aging-out" for immigration benefits and for DV Lottery winners who have only a limited time to become permanent residents.
So the new policy creates a "win-win" situation for both the INS and for you, right? This all depends on "you" are. The likely losers are India and Chinese professionals who are undergoing either the labor certification or the visa petition process. 
Once the INS starts to approve many thousands of applications for adjustment of status, the country quotas for employment-based preferences will again fill up for traditionally oversubscribed countries (PRC and India), and the Visa Bulletin will start to reflect increasingly long backlogs. 
Still, the November 24, 1999 memorandum is welcome news for most applicants for adjustment of status. The memorandum which details the mechanics of INS-CIA interactions, may be found at https://www.shusterman.com/backgroundchecksimmigration.html 
 9. Nationwide Class Action Lawsuit Challenging DOL Delays 
On December 7, 1999, Peter Schey, one of the foremost immigration litigators in the country, filed a lawsuit in the U.S. District Court (Central District, California) against the U.S. Department of Labor. The Complaint for Injunctive and Declaratory Relief charges that 
"The typical two to four-year delay…in adjudicating uncontested 'Applications for Alien Labor Certification' unconscionably thwarts the Congressional mandate providing a visa category for skilled and professional immigrant workers to satisfy time-sensitive employer demands while filling shortage occupational areas." 
The complaint alleges that these delays frustrate the purpose of the immigration law and violate the due process clause and the equal protection guarantee of the Fifth Amendment. 
The complaint requests that the judge certify the case as a class action, and asks the court to: 
Declare that Defendant's refusal to adjudicate and unreasonable delay in adjudicating Plaintiffs' and their proposed class members' applications for labor certification are unlawful;
Issue injunctive relief requiring defendants to adhere to a rational and fair system for processing labor certification applications such that visas may be issued and jobs may be occupied within a reasonable time after the labor market has been tested, as opposed to many years later;
The DOL now has 60 days to answer the complaint. We will keep you posted as this important case progresses. 
Meanwhile, in its November 18 liaison meeting with representatives from the American Immigration Lawyers Association, the Labor Department stated that they were writing regulations which would establish a "streamlined" labor certification progress based primarily on attestations which would become effective October 1, 2000. 
10. Answer to November's Immigration Trivia Quiz 
Quiz Removed.
Carl Shusterman
Certified Specialist in Immigration Law, State Bar of California
Former US Immigration & Naturalization Service Trial Attorney (1976-82)
Board of Governors, American Immigration Lawyers Association (1988-97)
Phone: (213) 623-4592 Fax: (213) 623-3720
Law Offices of Carl Shusterman, 600 Wilshire Blvd., Suite 1550
Los Angeles, California 90017
Newsletter US Immigration Update December 1999 – Quick Links
About Us
Back Issues of Our Newsletter
Citizenship
Client Testimonials
Forms Download
Green Cards
Job Search
PERM
Processing Times
Schedule a Legal Consultation
Subscribe to Our Newsletter
Success Stories
Temporary Visas
Visa Bulletin 
December 14, 1999