Volume Two, Number Twelve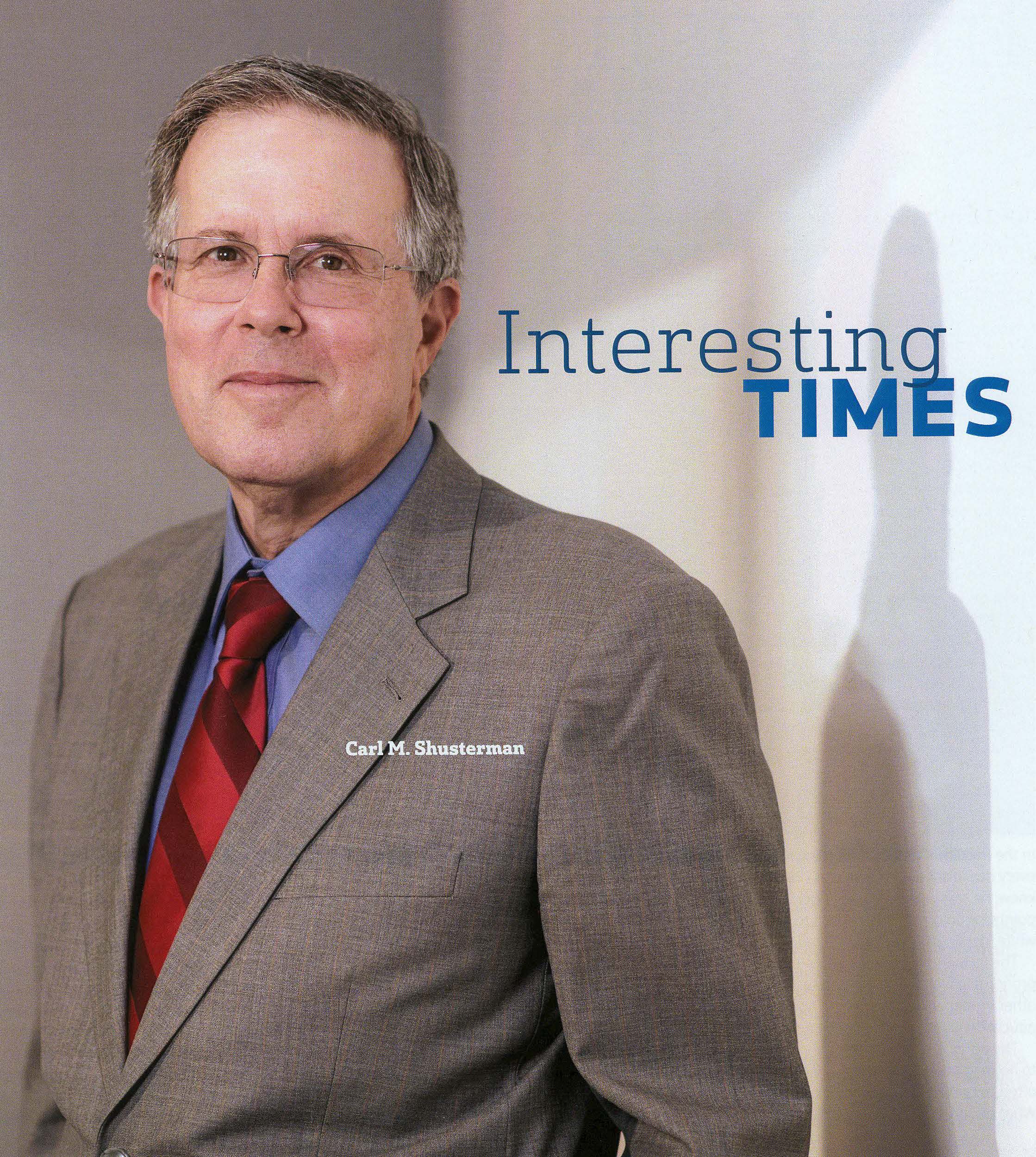 SHUSTERMAN'S IMMIGRATION UPDATE is the Web's most popular e-mail newsletter regarding U.S. immigration laws and procedures with over 60,000 subscribers located in more than 150 countries. It is written by a former INS Trial Attorney (1976-82) with over 30 years of experience practicing immigration law.
Published by the Law Offices of Carl Shusterman, 600 Wilshire Blvd, Suite 1550, Los Angeles, California, 90017. Phone: (213) 623-4592 x0.
Subscribe to our E-Mail Newsletter, join the conversation on our Immigration Facebook Page, follow our Blog Posts and subscribe to our "How-To" Immigration Videos.
Client Reviews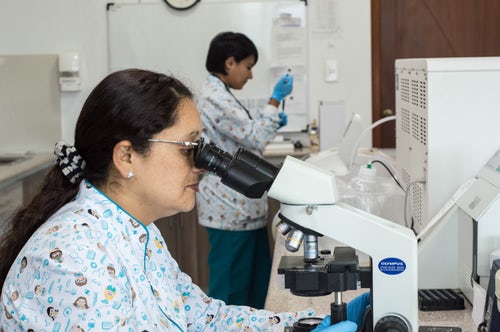 They Are About Providing Solutions
"I am an Internationally Educated Nurse petitioned by US employer and the Law Offices of Carl Shusterman helped me throughout the entire process of my IV application. They were extremely thorough with regard to the instructions and the steps that I needed."
- Francis R., Nashville, Tennessee
Read More Reviews
Zoom Consultations Available!
Newsletter US Immigration December 1997 contains the following topics:
Table of Contents
1. December 1997 State Department Visa Bulletin
On November 12, 1997, we posted the December 1997 Visa Bulletin before the State Department posted the dates on their web site.
All of the Family categories moved forward three weeks or less. The only significant forward movements occurred in the 1st preference category (unmarried adult sons and daughters of citizens) where there was a seven month advance Worldwide, and for persons born in China (PRC) and India. The family categories for persons born in Mexico were moribund, advancing either one week or not at all.
Most of the Employment categories remained current (no backlogs). The unskilled workers advanced two months to June 1, 1990 while the religious workers category advanced three and one- half months after regressing a full year in November. The India second and third preference categories remained unchanged at December 1, 1995 and December 15, 1994.
The big news was the significant regressions in each of the first three employment-based categories for individuals born in the Peoples Republic of China (PRC). While each of these categories is current for November 1997, this month, the 1st preference regresses 11 months to January 1, 1997; the 2nd preference regresses over two years to October 8, 1995; and the 3rd preference regresses over four years to November 1, 1993!
Before you ask why are India and China (PRC) becoming increasingly backlogged, let me tell you that the simple explanation revolves around supply and demand. Our immigration laws allocate approximately 26,000 visas for each country in the world, with no consideration given to the population of the country. Monaco and Andorra have roughly the same quota as the two most populous countries in the world China (PRC) and India. The only possible relief would be legislation which would create a system similar to Canada's with no country quotas.
Immigrant visas for winners of the DV-98 lottery are current for all countries and all regions. However, for January 1998, a DV rank cut-off has been established for two regions (Asia and Africa) and for one country (Albania). https://www.shusterman.com/greencardsthroughrelatives.html and https://www.shusterman.com/greencardsthroughemployment/
FAMILY CATEGORIES
| Categories | Worldwide | China (PRC) | India | Mexico | Philippines |
| --- | --- | --- | --- | --- | --- |
| 1st | 9-01-95 | 9-01-95 | 9-01-95 | 5-01-93 | 10-23-86 |
| 2A | 7-15-93 | 7-15-93 | 7-15-93 | 10-01-92 | 7-15-93 |
| 2B | 6-15-91 | 6-15-91 | 6-15-91 | 5-08-91 | 6-15-91 |
| 3rd | 6-01-94 | 6-01-94 | 6-01-94 | 1-01-89 | 7-01-86 |
| 4th | 4-22-87 | 4-22-87 | 8-08-85 | 10-01-86 | 3-10-78 |
EMPLOYMENT CATEGORIES
| Categories | Worldwide | China (PRC) | India | Mexico | Philippines |
| --- | --- | --- | --- | --- | --- |
| 1st | Current | 1-01-97 | Current | Current | Current |
| 2nd | Current | 10-08-95 | 12-01-95 | Current | Current |
| 3rd | Current | 11-01-93 | 12-15-94 | Current | Current |
| Unskilled | 6-01-90 | 6-01-90 | 6-01-90 | 6-01-90 | 6-01-90 |
| 4th | Current | Current | Current | Current | Current |
| Religious | 02-15-97 | 02-15-97 | 02-15-97 | 02-15-97 | 02-15-97 |
| 5th | Current | Current | Current | Current | Current |
2. Immigration Government Processing Times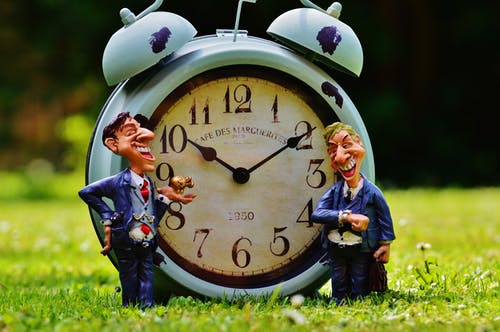 We link to the most recent immigration waiting times for each of the four USCIS Service Centers, the National Benefits Center and the Administrative Appeals Office. We also link to the processing times of all of the 83 USCIS District Offices and Sub-offices. We link to the Labor Department's page entitled "Processing dates for labor certification applications". Finally, we link to the State Department's "Visa Wait Times" page.
3. President Signs Law Terminating Section 245(i)
On November 26, 1997, President Clinton signed another immigration law. The same day, we e-mailed our subscribers the following Special Alert:
In a sad day for immigrants and their families, President Clinton signed a bill this afternoon which terminates section 245(i), the section of law which allowed persons who qualified for permanent residence, but who violated their immigration status, to obtain green cards without leaving the U.S. upon payment of a $1,000 fine. Because of recent changes to the immigration laws, the elimination of section 245(i) could result in the following: (1) Separation of spouses and children of citizens and permanent residents for up to 10 years, and (2) An increase in the number of illegal aliens in the U.S. as undocumented family members of U.S. citizens and permanent residents go underground rather than risk years of separation from their families.
In an effort to soften the impact of this harsh legislation, Congress provided that the approximately one million persons residing in the U.S. who submitted visa petitions or labor certifications in the past, or who do so prior to January 14, 1998, will be "grandfathered" into the system and will be eligible to apply under section 245(i) in the future. Already the rush has started as thousands of additional persons, in anticipation of the new law, have submitted visa petitions and labor certifications in the past few days.
Potential immigrants should be aware that being grandfathered under section 245(i) does not confer immunity from deportation under the immigration law. The large majority of such persons will lose their eligibility under section 245(i). Others, who depart the U.S. using INS-issued travel permits ("advanced paroles") may not be permitted to re-enter the U.S.
The President's signing of the bill also triggered a seven-day phase-out period of "Designated Fingerprinting Services" (DFS) for naturalization applicants and applicants for other immigration benefits. INS was allowed by the new law to continue accepting fingerprints taken by private entities only until December 3, 1997. Fingerprints submitted to INS by mail had to be postmarked by that date. For a detailed discussion of the new fingerprinting requirements, see https://www.shusterman.com
and click on
"NEW NATURALIZATION FINGERPRINTING PROCEDURE Q&A (11-14-97)"
4. New Amnesty and Suspension Law Signed by President
Who would have bet money on this scenario last year when Senator Alan Simpson and Representative Lamar Smith and their loyal followers were blaming everything from high unemployment to global warming on immigrants, legal and illegal. Together, they helped pass the most anti-immigrant legislation in generations.
What a difference a year (and an election) make! On November 19, 1997, President Clinton signed a new amnesty law for illegal aliens enthusiastically supported by Congress, especially the Republican leadership. Indeed, House Speaker Newt Gingrich was honored in a rally held in Miami's Little Havana for his role in engineering an amnesty for illegal Cubans and Nicaraguans. As the crowd chanted "Gracias, Newt", the Speaker smiled broadly from the podium which was draped with a red "Hispanics Love Newt" banner.
A few week earlier, at a breakfast meeting on Capitol Hill with Latino Republicans, Speaker Gingrich proclaimed, "If we extend un gran abrazo (a big hug) to everyone, they will extend it back to us and we will be a big American family."
Of course, this is not a general amnesty, but a limited one, (A cynic might say "limited to those who some hope will eventually put the State of Florida back into the Republican column".): It only applies to Cubans and Nicaraguans who were in the U.S. on December 1, 1995, and are not Communists, criminals or HIV- positive, etc. They have until April 1, 2000 to submit their applications. Do they have to be sponsored by employers or relatives? Are they subject to the new stringent affidavit of support requirements? Of course not. For illegal Cubans and Nicaraguans, "mi casa es su casa".
Who else benefits from this legislation? A lot of Salvadorans and Guatemalans, in other words, potential Democratic voters. This legislation did not receive bipartisan support for nothing. Of course, since the Democrats are in the minority in Congress, they couldn't swing a full amnesty for their future voters. However, they did roll back the harsh new cancellation of removal law for these Central Americans. The old more lenient suspension of deportation rules will apply instead: Seven years physical presence will be required, not ten. The old, easier hardship rules will prevail. The 4,000 numerical cap will not apply. And, Matter of N-J-B-, that anti-immigrant provision which was reinserted into the law by Congressman Lamar Smith, just for the fun of pouring a little sand into the gears, does not apply to qualifying Central Americans. To qualify under the more relaxed standards, Salvadorans and Guatemalans must have applied for asylum or for ABC (American Baptist Church v. Thornburgh – a lawsuit) on or before April 1, 1990.
Former Soviet Bloc Nationals, "victims of communism", also qualify under the "old" suspension of deportation rules. They must have entered the U.S. on or before December 31, 1990 and have applied for asylum on or before December 31, 1991.
For the moment, Haitians were left out of the deal, but the Administration is hoping to be able to provide some benefits for the Haitians in 1998.
Those of us who continue to see the glass as half-empty note that if you were unfortunate enough to be born in one of the 180+ countries not included in the new law, you are stuck with the new harsh cancellation of removal rules, the 4,000-person cap, and now, to add insult to injury, with Matter of N-J-B-.
Isn't it curious that so many Members of Congress who proclaim that people should be judged as individuals, not as members of a particular group, voted for Spoils System for Immigration? Why is it okay to separate a Filipino or Mexican mother from her husband and children, but not okay to do so to a Nicaraguan or a Latvian?
5. Immigration Trivia Quiz:
Quiz Removed.
6. Health Care Workers: Still No Regs, But Some Helpful Phone #'s
The wait for regulations to implement section of 343 of the 1996 immigration law regarding foreign-born health care workers is now approaching 15 months. For foreign-born health care workers (some of whom are U.S.- educated) whose green card applications have been in limbo for over 400 days, the wait must seem like America's answer to the Iranian hostage crisis. Where is Ted Koppel now that we need him? (Mr. Koppel, being an immigrant, would be the ideal journalist to cover the crisis: "Today is day number 400, and Sarah Nightingale, RN is still waiting for her green card. Congress and the President, please repeal section 343 and stop holding Ms. Nightingale hostage!").
and click on the various articles under the heading of "Physicians and Other Health Care Workers".
Regarding temporary visas for registered nurses, Congress is considering a bill (H.R. 2759) which would partially restore the temporary visa category for registered nurses which was DOA due to congressional inaction in September 1995. This time nurses would be eligible for "H-1C" visas in lieu of the old "H-1A" visas. They could be employed by health care facilities (1) which possess attestations approved by the Labor Department and (2) and which are located in Health Professional Shortage Areas (HPSAs). There would be a numerical cap of 500 nurses nationwide!
On Wesnesday, November 5, at 10 a.m. in Room 2237 Rayburn, the House Subcommitee on Immigration and Claims, chaired by Rep. Lamar Smith, held a hearing on H.R. 2759. Witnesses included:
Representative Bobby Rush (D-Ill) Neil Sampson, U.S. Department of Health and Human Services, Ron Campbell, St. Bernard Hospital and Health Care Center, Chicago, Cheryl Patterson, American Nurses Association, Mark Stauder, Mercy Regional Medical Center, Laredo, Texas
According to the counsel for the subcommittee, both the industry and Rep. Smith support the bill, and its chances for passage are rated as good.
Although permanent residence remains elusive due to Section 343, some registered nurses (Canadians), physical therapists and occupational therapists can still obtain temporary work permits in the U.S., but only if they possess a license in the state of intended employment. To make it easier for foreign-born health care workers to obtain licenses, we have compiled list of phone numbers of the RN, OT and PT licensing boards in each state. These lists can be found at https://www.shusterman.com/stateboardsofnursing.html (Registered Nurses) https://www.shusterman.com/occupationaltherapylicensingboards.html (Occ. Therapists) https://www.shusterman.com/physicaltherapylicensingboards.html (Phys. Therapists)
7. Celebrate America Essay Contest: Prizes Galore!
This years' AILA/AILF (American Immigration Lawyers Association and American Immigration Law Foundation) essay contest topic is "Why I am Glad America is a Nation of Immigrants". Thousands of fifth graders from all over the U.S. will submit poems, prose, plays, art and other creative pieces prior to the February 13, 1998 deadline. Local winners receive cash prizes and other honors. Last year, the national grand prize winner received a trip to Disney World in conjunction with the AILA 1997 Annual Conference and was honored at the AILF Annual Benefit in Orlando, Florida.
8. Proposition 187 Violates Constitution State Federal Court
On November 14, Federal District Court Judge Mariana Pfaelzer found that California's "Proposition 187, as drafted, is not constitutional on its face".
Proposition 187 would have terminated virtually all educational, health and welfare benefits to illegal immigrants. In addition, it would have required public schools to verify not only the immigration status of each student, but of their parents as well.
Even proponents of Proposition 187 conceded that it was unconstitutional under the 1982 ruling of the Supreme Court in Plyler v. Doe. They hoped that the present Supreme Court would reverse the Plyler decision and allow California to expel these students from public schools.
Reaction to the decision was mixed.
One of the attorneys who successfully fought the constitutionality of the Proposition remarked that "the judge has vindicated the principle that we can't have 50 immigration policies, we can only have one."
California Governor Pete Wilson whose support of Proposition 187 breathed new life into his flagging reelection campaign sharply rebuked Judge Pfaelzer by declaring that "her analysis of Proposition 187 is as flawed and error-prone as the 1962 New York Mets. We look forward to this measure going to a higher court that has a better understanding of the law."
To carry this sports analogy a step further, Governor Wilson's legal acumen is akin to the "error-prone" ballhandling of "Marvelous" Marv Thornberry of the 1962 Mets. Consider his suit against the U.S. government for reimbursement for expenditures incurred because of INS's failure to control illegal immigration. In California v. United States, 104 F.3d 1086 (9th Cir. 1997), the U.S. Court of Appeals cried foul (a shorthand term for stating that the case presented "nonjusticiable political issues") and tossed the Governor's arguments out of court. More recently, just prior to the 1997 World Series, the Supreme Court refused to even consider the merits of the Governor's arguments.
Nonetheless, it is expected that Governor Wilson's Attorney General Daniel Lungren will step up to the plate to appeal the constitutionality of Proposition 187 to the U.S. Court of Appeals and from there to the Supreme Court.
Legally, from the date of its passage, on November 8, 1994, most provisions of Proposition 187 were immediately blocked by both Federal and State Courts. Attempts to pass similar measures in Arizona, Florida and Washington all failed. Nevertheless, many proponents of Proposition 187 declared from the outset that their primary goal was to "send a measure to Washington, D.C." The passage of anti-immigrant federal immigration and welfare laws in 1996 indicate that this "message" was heard loud and clear by both the President and Members of Congress.
9. CSS v. Reno: Alien Resurrection? Plaintiffs' Attorneys Advise
When Congress passed the 1986 amnesty law for illegal aliens, the INS initially issued a set of harsh regulations which conflicted with the law. Spurred by a number of lawsuits, the INS relaxed some of the disputed rules in the middle of the application period. This did not sit well with the plaintiffs in a number of nationwide class actions, most notably Catholic Social Services (CSS) v. Meese and LULAC v. Meese. For several years beginning in the 1980's, court decisions allowed individuals to file "late amnesty" applications and receive employment authorization.
At the time the 1996 immigration law was enacted, these lawsuits and several others were still pending. Only the names had changed to: CSS v. Reno and Newman (formerly LULAC) v. Reno. Section 377 of the 1996 law gave the Attorney General the authority to ask the courts to dismiss these suits with respect to most of the plaintiffs, and the Justice Department did so almost before the ink was dry on the President's signature.
When, on April 30, 1997, the U.S. Court of Appeals for the Ninth Circuit granted the government's motion to dismiss under section 377 in CSS v. Reno, 113 F.3d 922 (9th Cir. 1997), it looked like the beginning of the end for the late amnesty lawsuits.
The Court of Appeals has recently withdrawn its April 1997 opinion. Are the plaintiffs in the late amnesty lawsuits, like the indestructible Ellen Ripley, about to undergo an Alien Resurrection?
The attorneys for the plaintiffs think not and, on December 5, 1997, formally advised nonqualifying plaintiffs to "seek other options". For further details, see https://www.shusterman.com/lateamnestyupdate1997.html
10. Answers to Immigration Trivia Quiz
Quiz Removed.
Carl Shusterman
Certified Specialist in Immigration Law, State Bar of California
Former US Immigration & Naturalization Service Trial Attorney (1976-82)
Board of Governors, American Immigration Lawyers Association (1988-97)
Phone: (213) 623-4592 Fax: (213) 623-3720
Law Offices of Carl Shusterman, 600 Wilshire Blvd., Suite 1550
Los Angeles, California 90017
Newsletter US Immigration December 1997 Quick Links
About Us
Back Issues of Our Newsletter
Citizenship
Client Testimonials
Forms Download
Green Cards
Job Search
PERM
Processing Times
Schedule a Legal Consultation
Subscribe to Our Newsletter
Success Stories
Temporary Visas
Visa Bulletin
December 11, 1997