Volume Seven, Number Four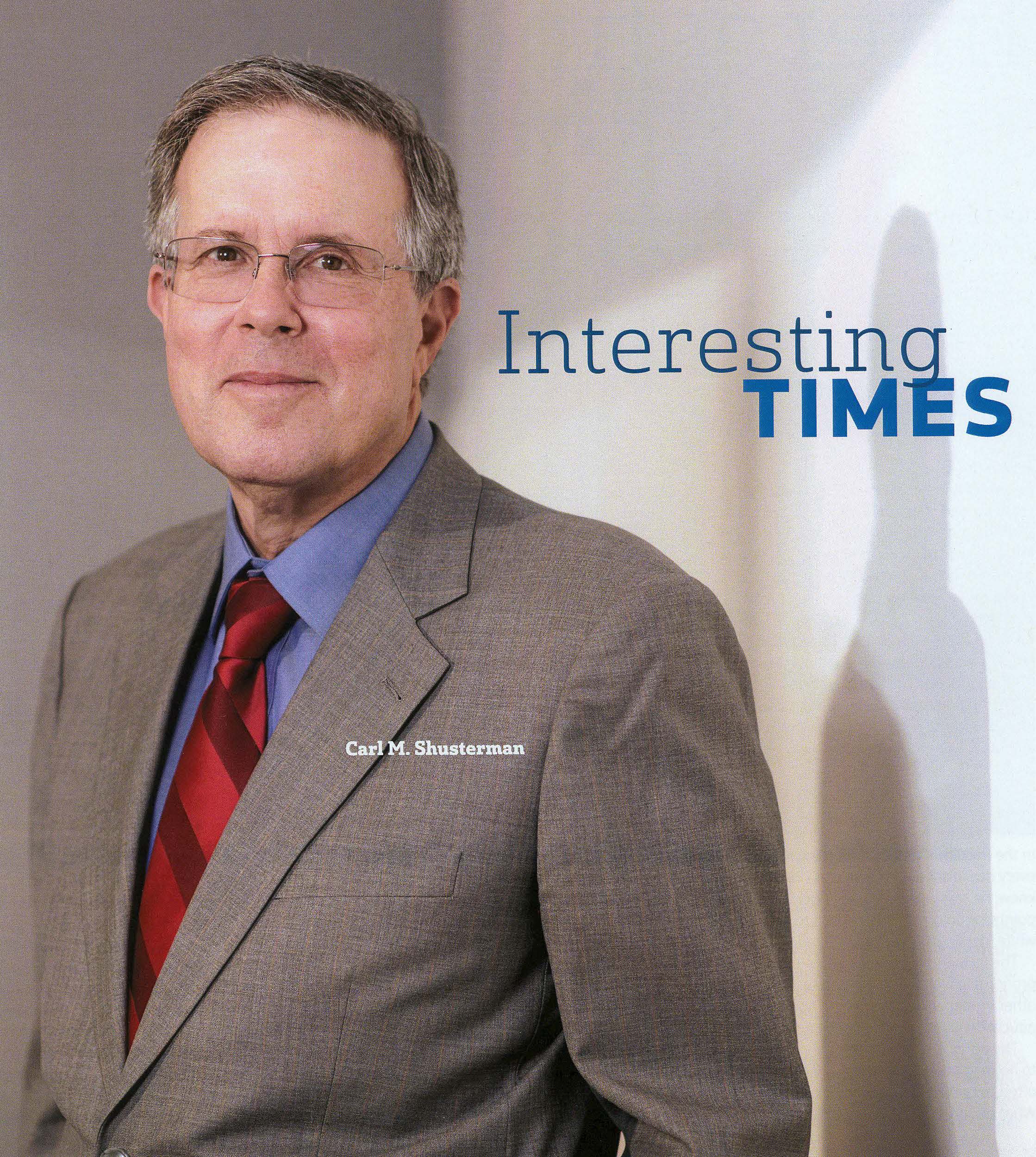 SHUSTERMAN'S IMMIGRATION UPDATE is the Web's most popular e-mail newsletter regarding U.S. immigration laws and procedures with over 40,000 subscribers located in more than 150 countries. It is written by a former INS Trial Attorney (1976-82) with over 30 years of experience practicing immigration law.
Published by the Law Offices of Carl Shusterman, 600 Wilshire Blvd, Suite 1550, Los Angeles, California, 90017. Phone: (213) 623-4592 x0.
Subscribe to our E-Mail Newsletter, join the conversation on our Immigration Facebook Page, follow our Blog Posts and subscribe to our "How-To" Immigration Videos.
Client Reviews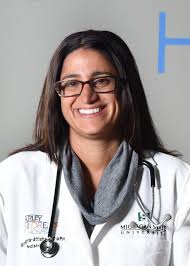 The Best Lawyer!
"I had the best experience working with Law Offices of Carl Shusterman. The staff is very professional, trustworthy, responsive, knowledgeable and helpful."
- Dr. R. Khan, Boston, Massachusetts
Read More Reviews
Zoom Consultations Available!
Newsletter US Immigration Update April 2002
TABLE OF CONTENTS:
1. May 2002 State Department Visa Bulletin
2. Immigration Government Processing Times
3. INS Crackdown On Visitors, Students & Absconders
4. Family Sponsor Immigration Act of 2001 Enacted Into Law
5. Immigration Trivia Quiz: Rest In Peace
6. Automatic Revalidation Ended For Some Third Country Nationals
7. DOL Memo: Impact of Layoffs On RIR Labor Certifications
8. Litigation: Wronged Illegal Worker Not Entitled To Back Pay
9. Chat Schedule, Transcripts, Audios & Videos
10. Answers To The March Immigration Trivia Quiz
NEWS FLASHES:
Career Opportunities at the Law Offices of Carl Shusterman While other law firms are experiencing layoffs, we are continuing to hire additional paralegals and legal assistants at salaries ranging up to $75,000 per year. see https://www.shusterman.com/careers.html (Link no longer operational). No attorneys please!
§245i Extension on Hold in the Senate – The House of Representatives passed an extension of §245i to November 30, 2002 by a wide margin. However, in the Senate, Senator Robert Byrd (D-VW) has single-handedly stopped the entire Border Security Act (of which the §245i extension is an amendment) from being voted upon, erroneously referring to the §245i amendment as an "amnesty". The §245i amendment has been separated from the bill to enable the Senate to pass the Border Security Act. The ultimate fate of the §245i extension remains unknown.
Asylum– Thinking of applying for asylum before an Immigration Judge? If so, you may be interested in reviewing a statistical report on asylum approvals and denials compiled by the Executive Office of Immigration Review (EOIR). The country-by-country report is for fiscal year 2001 (which ended on September 30, 2001) and includes conditional grants, and applications which were withdrawn or abandoned.
Deportation– A recent decision by the Board of Immigration Appeals eases the procedural requirements for reopening a deportation/removal proceeding when you marry a U.S. citizen after a final order is entered in your case. It is no longer required that a family-based visa petition (I-130) be approved before a Motion to Reopen can be submitted. See "In Re Valarde-Pacheco", 23 I&N Dec. 253 (BIA 2002) at http://www.justice.gov/eoir/vll/intdec/vol23/3463.pdf (PDF File).
Employment Authorization for L-2 Spouses – The INS has confirmed that applications for employment authorization for L-2 spouses may be submitted to either (1) the Service Center having jurisdiction over the L-2 spouse's residence, or (2) the Service Center having jurisdiction over the principal's L-1 file.
Middle Names – INS is performing name checks on all applications and petitions for security purposes. To avoid receiving a Request for Evidence, be sure to include the first, middle and last names of all petitioners, beneficiaries and applicants on your submissions.
Phone Numbers of INS/EOIR Officials– The Justice Department has posted the titles and phone numbers (but not the names) of top officials of the INS and the EOIR.
Physicians I – Impact of USDA's Withdrawal from J Waiver Program We recently received the following message:
Carl,I am sending you an update to the survey of states on the impact of USDA pulling out of the J-1 program. Since you reference the preliminary survey on your site, I thought you might like a copy of the final version (all 50 states and the District of Columbia responded to the survey).Let me also take a minute to clarify the recommendation regarding the role of the Department of Health and Human Services (HHS). Last year, President Bush indicated that HHS should be coordinating the J-1 program with other programs, such as National Health Service Corps. From a state perspective, a federal agency role of tracking the placement of J-1 physicians and of providing technical assistance to states would be helpful– but not a role of defining the Conrad/State 20 program or limiting the ability of the states to use the program. On the basis of our survey last summer, many states changed their program– expanded it to sub-specialists, allowed placements in MUAs, etc. Until our survey, there was no national, collective knowledge about the State programs, USDA, and ARC, or how the states were using the programs. I have received calls from three of the five states with no Conrad 20 program asking me how to set one up (and quickly!) It would be helpful to the physicians, sites, State Department and INS if states participating have good technical assistance (such as a one-day training, once a year on how to make the most of your Conrad 20 Program, verifying compliance with the obligation, reviewing the packet, understanding the NIW process, etc., etc.).Connie Berry, Manager
Texas Primary Care Office
We link to the final survey on our "Physician's" page at https://www.shusterman.com/physiciansusimmigration
Physicians II– ECFMG To Restrict J Sponsorship in Some Programs – The Educational Commission for Foreign Medical Graduates (ECFMG) has announced that unless a policy directive is recommended by the Department of Health and Human Services and adopted by the State Department, after June 30, 2003 it will no longer sponsor foreign-trained physicians for programs which are not accredited by the American Council for Graduate Medical Education (ACGME). Like the Clinical Skills Assessment (CSA), this new policy will further restrict the ability of foreign-trained physicians to obtain graduate medical education in the United States.See the complete text of the ECFMG notice at http://www.ecfmg.org/evsp/evspnews.html (Link is no longer operational)
Visa Policy Telegrams– From time to time, the Visa Office of the State Department transmits policy guidance by telegram to U.S. consulates around the world. Now, the State Department has decided to post these telegrams (known as "ALDACs") on it's website. We link to these policy telegrams on our "State Department" page at https://www.shusterman.com/departmentofstateusimmigration.html under

"Immigration Resources"

.
1. May 2002 State Department Visa Bulletin
On April 10, we posted the May 2002 Visa Bulletin, the same day that the State Department posted the dates on their web site.
The family-based numbers showed only slight forward movement. The worldwide 1st preference (unmarried, adult sons and daughters of U.S. citizens) remained frozen. The other worldwide numbers advanced between three to five weeks. India 4th preference (brothers and sisters of U.S. citizens) moved forward six weeks. The big news was that some of the usually sleepy Philippine numbers seem to have awakened with a start: 1st preference advanced seven weeks, 3rd preference (married sons and daughters of U.S. citizens) ten weeks and 4th preference, the longest line of the entire Visa Bulletin, advanced 12 weeks, still a wait of over 21 years.
Mexico's 1st and F2B categories are unavailable for May and will probably remain unavailable for the remainder of fiscal year 2002.
The Visa Bulletin creates false expectations. For example, a U.S. citizen parent of a single adult son or daughter is led to believe that his or her child will be able to immigrate in a little less than three years since the current priority date for the worldwide family-based 1st preference category is March 1, 1999. The unfortunate reality is that the there has been no forward movement in this category since November 2000. The parents and children should be informed of this fact, and advised either to seek other means to immigrate or to reconcile themselves to the fact that they will have to live their lives in different countries.
Unless Congress acts to reform the family-based system, the 3.5 million persons waiting to immigrate to the U.S. based on approved family-based petitions should consider other options for immigrating.
All of the employment-based numbers remain current. The time to apply for your labor certification or visa petition is now. We predict that sometime this year, visa numbers for persons born in India, China and possibly the Philippines will again begin to backlog.
For an explanation of what the categories, dates and symbols listed below mean, see
https://www.shusterman.com/greencardsthroughrelatives.html
and
https://www.shusterman.com/greencardsthroughemployment/
Check the State Department's official version to see complete information about the movement of family, employment and lottery numbers, at
http://travel.state.gov/visa_bulletin.html (Link is no longer operational.)
2. Immigration Government Processing Times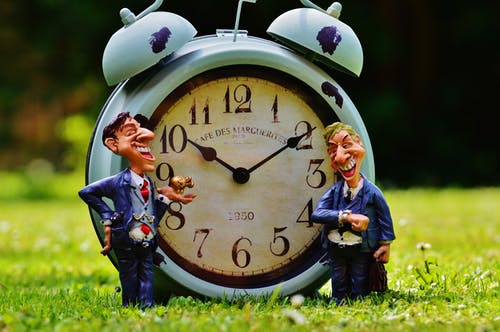 We link to the most recent immigration waiting times for each of the four USCIS Service Centers, the National Benefits Center and the Administrative Appeals Office. We also link to the processing times of all of the 83 USCIS District Offices and Sub-offices. We link to the Labor Department's page entitled "Processing dates for labor certification applications". Finally, we link to the State Department's "Visa Wait Times" page.
3. INS Crackdown On Visitors, Students & Absconders
On April 12, INS will publish the following three sets of regulations:
Proposed Visitor RegulationThe INS proposed a regulation to limit the admission period for B nonimmigrant visitors. Instead of admitting all visitors for pleasure for a six-month period with the possibility of a six-month extension, the new rule would limit all visitors (B-1 and B-2) to "a period of time that is fair and reasonable for the completion of the purpose of the visit". When the time needed to accomplish the purpose of the visit cannot be determined, the INS will grant the visitor 30 days. The burden of proof to demonstrate what a fair and reasonable time is would rest with the visitor.In addition, the rule would make it more difficult to obtain extensions of stay and would reduce the maximum length of extensions. Extensions would be granted for "unexpected or compelling humanitarian reasons" (e.g., medical treatment or a delay in the conclusion of a business matter). The maximum period of extension would be reduced from one year to six months.We predict that the INS will be deluged with extension applications, just as the agency was years ago before the six-month admission rule became effective.This will also have an adverse effect on many U.S. employers, in particular, healthcare providers. Registered nurses who visit the U.S in order to take the licensing examinations will no longer be able to retake the test if they fail on their first attempt, and will be forced to return to their home countries. It currently takes hospitals up to two years to obtain a green card for a nurse if she is abroad as opposed to six to eight months to gain employment authorization for a nurse present in the U.S.
Interim Student RegulationWhile the visitor regulation will not take effect until after a comment period, the student regulation will be effective immediately on its publication.The rule limits the ability of visitors to change their status to F-1 academic or M-1 vocational student. In order to do so, the visitor must have stated his/her intent to study in the U.S. at the time of admission. INS inspectors are required to note the words "Prospective Student" on the visitor's I-94 form.In addition, such persons may no longer attend school as soon as they apply for a change to student status. Instead, they must wait until the INS approves their applications. The regulations set a 30-day "target" for all service centers to adjudicate an application for extension or change of status (after a 60-day implementation period).Given the massive increase expected in the number of applications for extensions of stay, it will be interesting to see if the INS is able to meet and maintain the 30-day target.
Proposed Rule for Mandatory Surrender of Persons with Final Removal OrdersThe INS will propose a rule which expands on a 1998 regulation which requires persons under final orders of removal to surrender themselves to the INS within 30 days. If they do not, the person would be ineligible for any form of discretionary relief.The proposed rule states that "to deter individuals from absconding after they receive a final order of removal, this rule proposes that INS will be able to waive the denial of discretionary relief if the individual establishes that the failure to surrender was due to exceptional circumstances and that he or she appeared as soon as possible thereafter once circumstances allowed."The INS admits that almost nine out of ten persons fail to surrender for deportation when ordered to do so. Given the lack of resources available to the INS to arrest and deport such persons, we would be greatly surprised if a mere change in the language of the rule results in more persons turning themselves in for deportation.
Thanks to the American Immigration Lawyers Association (AILA), we have posted advance copies of both the visitor and the student regulations at the address listed above. As soon as they are published in the Federal Register, we will post copies of all three regulations.
You may access the INS Fact Sheet entitled "Mandatory Surrender Proposed for Persons With Final Removal Orders" at
http://uscis.gov/graphics/publicaffairs/factsheets/surrender.htm (Link no longer operational)
Our next free, online chat entitled "INS Cracks Down on Visitors, Students and Absconders" is scheduled to occur on May 6, 2002.
4. Family Sponsor Immigration Act of 2001 Enacted Into Law
On March 13, the President signed the Family Sponsor Immigration Act of 2001 (Public Law 107-150), originally proposed by Senator Dianne Feinstein (D-CA), into law. The law provides relief for certain beneficiaries of family-based petitions when the petitioner dies after the petition is approved, but before the beneficiary of the petition becomes a permanent resident.
We applaud this needed revision to the immigration laws. I remember a case which I handled as an INS Trial Attorney in the early 1980s which illustrates how easily families can be torn apart in such situations.
A young Filipina was deprived of the opportunity to immigrate to the U.S. with her parents because she turned 21 years of age while her parents were waiting for their approved petition to become current. Upon immigrating, her father (but not her mother) petitioned for her as the unmarried daughter of a lawful permanent resident. The petition was approved by the INS, but by the time the young woman's priority date became current a few years later, her father had died. Eager to join her widowed mother in the U.S., she was delighted when she received an immigrant visa appointment at the U.S. Embassy in Manila. She filled out all of the required forms, indicated that her father had died, and appeared for her interview. Generally, the death of the petitioner means that the visa petition dies as well. Miraculously, however, the Embassy granted her an immigrant visa. She quit her job, sold her house, and left the Philippines to join her mother in the U.S.
However, at the port of entry, the INS officer noticed from her application that her father had died, and paroled her into the U.S. for a "deferred inspection". Despite the fact that she had told the truth, that the error in granting the visa was made by the U.S. Embassy, and that had her mother petitioned for her, she would have qualified for permanent residence, the INS officer placed her in an exclusion hearing. It then became my responsibility to represent the INS before an Immigration Judge in her case.
Fortunately, I found a section in the regulations which permitted the INS to reinstate the petition for "humanitarian and compassionate" reasons, and to cut a long story short, this is exactly what happened.
Fast forward to 1996: A law is enacted which requires that the petitioner submit an affidavit of support in family-based cases. Since a petitioner who is deceased can not submit such an affidavit, the INS finds that it no longer has the authority to reinstate visa petitions based on "humanitarian and compassionate" reasons.
The new Family Sponsor Immigration Act restores this authority to the INS. The act provides that the INS may reinstate an approved family-based petition where the petitioner has died after the approval of the petition (1) where there are "humanitarian" circumstances and (2) where there is an "eligible sponsor" to submit an affidavit of support. "Eligible sponsors" include the following persons: spouse, parent, mother-in-law, father-in-law, sibling, child (if at least 18 years of age), son, daughter, son-in-law, daughter-in-law, brother-in-law, sister-in-law, grandparent, grandchild or legal guardian of a sponsored alien.
With the family-based preference numbers at an almost complete standstill and with some waiting times in excess of 20 years, it can be expected that an increasing number of petitioners will die before the priority dates become current. Hopefully, under these circumstances, the INS will interpret the word "humanitarian" liberally and will reinstate such petitions when there is an eligible sponsor who is prepared to submit an affidavit of support on behalf of the beneficiary.
5. Immigration Trivia Quiz: Rest In Peace
Quiz Removed
6. Automatic Revalidation Ended For Some Third Country Nationals
Here is another casualty of September 11th:
Ever since I can remember, persons who were lawful nonimmigrants in the U.S. could visit Canada, Mexico or certain "adjacent islands" for up to 30 days and return to the U.S. using their I-94 Arrival-Departure documents. They did not require a valid visa to reenter the U.S. This procedure was commonly known as "automatic revalidation".
Automatic revalidation was created by the following State Department regulation: 22 CFR 41.112
On April 1, 2002, the State Department amended this regulation to prevent automatic revalidation for the following persons: (1) nationals from countries identified as state sponsors of terrorism (Iraq, Iran, Syria, Libya, Sudan, North Korea, and Cuba. Other countries may be designated in the future.) and (2) Persons who apply for new visas while abroad. While the first restriction seems reasonable, the second is destined to cause needless hardship to persons who have been granted a change of status in the U.S. by the INS and travel to Mexico or Canada to seek a nonimmigrant visa.
Let's suppose that Rajiv Gupta, an Indian national, graduates from a U.S. university with a B.S. in Computer Science. He is hired by a Fortune 500 firm and changes his status from F-1 student to H-1B professional. His employer schedules him to travel to several European countries to meet with customers. He will need an H-1B visa to return to the U.S. Gupta travels to the U.S. Consulate in Ciudad Juarez, Mexico and applies for an H-1B visa. Unfortunately, he forgets to bring some required document with him to Mexico and is refused a visa. In the past, Gupta would have been able to return to the U.S., and make a second trip to Mexico in order to reapply for an H-1B visa. Under the newly amended regulation, Gupta would not be able to return to the U.S. He would be forced to fly from Mexico to India in order to apply for an H-1B visa.
The predictable result of this new policy will be increased reluctance to apply for nonimmigrant visas in Canada and Mexico, and increased hardship for foreign nationals and their U.S. employers.
7. DOL Memo: Impact of Layoffs On RIR Labor Certifications
Dale M. Ziegler, Chief of the Division of Foreign Labor Certification issued a memorandum dated March 20, 2002 with regard to evaluating Reduction in Recruitment (RIR) requests where there have been layoffs.
By way of definition, RIR labor certifications are based on the ability of an employer to document a pattern of recruitment within the last 6 months prior to filing the application. When adjudicating a petition, the DOL Certifying Officer must review the adequacy of the recruitment and the availability of U.S. workers.
The memo provides guidance on standard operating procedures to ensure that Regional Certifying Officers are consistent in their evaluation of these applications. The memo contains the following four components:
A. Criteria for Evaluating RIR applications.
The Certifying Officers must consider the availability of U.S. workers by looking at recent regional office experience in processing non-RIR occupations similar to those where an employer is requesting RIR. The CO must also contact State agencies for labor market information and review relevant articles in professional journals concerning availability of workers in the area of intended employment.
This section of the memo also clarifies that one print advertisement in a newspaper or relevant journal, plus other evidence of recruitment within the six month period prior to filing the application, is sufficient to show a pattern of recruitment. Other evidence might include additional print advertisements, company and commercial internet web pages, private employment agency, etc. This overrules the practice in some regions of requiring two or more print advertisements plus other forms of recruitment.
B. Layoffs in the Employer-Applicant Firm
If the Certifying Officer has reason to believe that the employer has laid off workers within the past 6 months, he/she should send a letter to the employer requesting the following items:
The number of workers that were laid off in the occupation;
Documentation, by geographic area and worker, of the consideration given to the laid off workers for job vacancies in which labor certification is being sought;
Justification as to why each U.S. worker was rejected.
The employer must respond to DOL's request in a satisfactory manner in order for the application to be certified.
C. General Layoffs in the Industry of Occupation in the Area of Intended Employment
If the Certifying Officer believes that there have been layoffs by other employers in the occupations for which the labor certification is being sought, he should give the employer the option of running one additional advertisement consistent with the original RIR application, or requesting the application be remanded to the state for regular processing. If the employer opts to run the ad, the application will then be approved or denied based on these recruitment results.
D. Layoffs by the Employer-Applicant Firm and General Layoffs
In circumstances where there have been layoffs in both the Employer-Applicant Firm and by other employers, the Certifying Officer must request a letter addressing layoff issues and give the employer the option of placing one additional advertisement or having the application remanded back to the State job service.
For the full text of the DOL memorandum, see our "Green Card" page at
https://www.shusterman.com/greencards/#3
and click on "Evaluating RIR Requests in an Environment of Increasing Layoffs": INS Memo (3-20-02).
8. Litigation: Wronged Illegal Worker Not Entitled To Back Pay
On March 27, the Supreme Court ruled that illegal immigrants who are wrongfully terminated because of union organizing are not entitled to back pay.
The facts of the case are as follows: In 1989, Jose Castro and three co-workers were unlawfully fired by a Los Angeles-based chemical company for passing out union cards. Three years later, the company learned that Castro was not born in Texas, as he had claimed, but in Mexico, and was unlawfully present in the U.S.
An administrative law judge held that because of his illegal status, Castro was not entitled to back pay. However, the National Labor Relations Board (NLRB) ruled that, although he was not entitled to reinstatement, he was entitled to $67,000 in back pay for the period of time between when he was unlawfully terminated and when the company learned of his illegal status. The full Court of Appeals for the District of Columbia upheld the NLRB's ruling.
However, in a 5-4 decision, the Supreme Court overturned the Court of Appeals, and held, in the words of Chief Justice Rehnquist, that "allowing the board to award backpay to illegal aliens would unduly trench upon explicit statutory prohibitions critical to federal immigration policy."
Justice Breyer wrote in dissent that "the Court's rule offers employers immunity in borderline cases, thereby encouraging them to take risks, i.e., to hire with a wink and a nod those potentially unlawful aliens whose unlawful employment (given the Court's views) ultimately will lower the costs of labor law violations."
Several states had asked the Court to uphold the back pay award. They warned that to do otherwise would "severely jeopardize the ability of states to enforce" laws protecting the rights of workers. Miles Locker, an attorney with California's Labor Commissioner's office stated that "It's a problem because it leaves undocumented workers vulnerable to discharge for doing those things that they have every right to do… It tends to encourage the most unscrupulous employers to only hire undocumented workers and then fire them when they try to assert their rights."
Sen. Edward M. Kennedy (D-MA) called the decision "a dramatic setback to America's workers," and stated that he would introduce legislation to undo it.
The text of the decision, Hoffman Plastic Compound, Inc. vs. National Labor Relations Board (No. 00-1595), is available online at
http://www.supremecourtus.gov/opinions/01pdf/00-1595.pdf (Link is no longer operational.)
as a PDF file.
9. Chat Schedule, Transcripts, Audios & Videos
Deleted
10. Answers To March 2002 Immigration Trivia Quiz
Quiz Removed
We only received a few entries to our latest trivia quiz. One person thought the person pictured was Mikhail Gorbachav while another incorrectly identified the man as Vice President Cheney. The winner correctly identified him as INS Commissioner James Ziglar. Here is the letter from the winner:
Thanks Carl,
Identifying Commissioner Ziglar was really a guess – the flag suggested he was a government official of some sort. It took a while to find a photograph, even going through page after page of Google search results. But his being so hard to find seemed to confirm your "he's so shy" line.
I'm Irish born and have been in the US for almost 10 years – six years in grad school and the balance working as an economist at Verizon Communications, first in Thousand Oaks, CA, and later in Dallas, TX. I'm still on a H1B, but am in the labor certification phase of my green card application. I've been a newsletter subscriber for maybe a year, but have been a regular reader of the site since the mid-90's.
I'll talk with your receptionist tomorrow, and set something up. Looking forward to talking with you soon.
Dan
Editor's Note: As of March 22, some of Commissioner Ziglar's shyness seems to have abated. See
http://uscis.gov/graphics/ziglar_comm_ins.htm (Link no longer operational)
Carl Shusterman
Certified Specialist in Immigration Law, State Bar of California
Former U.S. Immigration & Naturalization Service Trial Attorney (1976-82)
Board of Governors, American Immigration Lawyers Association (1988-97)
Phone: (213) 623-4592 Fax: (213) 623-3720
Law Offices of Carl Shusterman, 600 Wilshire Blvd., Suite 1550
Los Angeles, California 90017
"In a free society, diversity is not disorder. Debate is not strife. And dissent is not revolution."
– President Bush on February 22, 2002 (in Beijing)
Newsletter US Immigration Update April 2002 – Quick Links
About Us
Back Issues of Our Newsletter
Citizenship
Client Testimonials
Forms Download
Green Cards
Job Search
PERM
Processing Times
Schedule a Legal Consultation
Subscribe to Our Newsletter
Success Stories
Temporary Visas
Visa Bulletin
April 10, 2002
Disclaimer: This newsletter is not intended to establish an attorney-client relationship. All information contained in this newsletter is generalized. Any reliance on information contained herein is taken at your own risk.