Volume Four, Number Four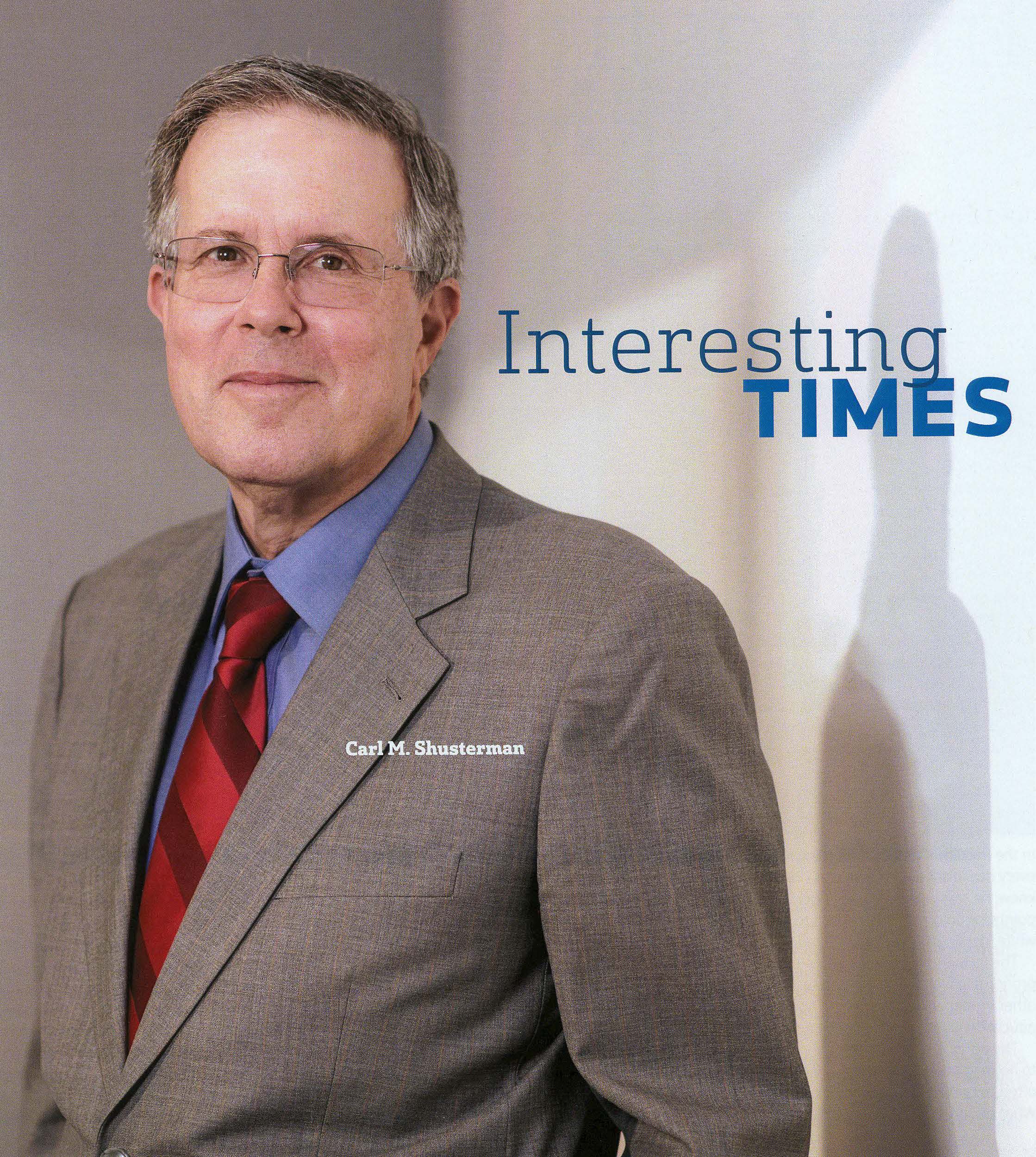 SHUSTERMAN'S IMMIGRATION UPDATE is the Web's most popular e-mail newsletter regarding U.S. immigration laws and procedures with over 40,000 subscribers located in more than 150 countries. It is written by a former INS Trial Attorney (1976-82) with over 30 years of experience practicing immigration law.
Published by the Law Offices of Carl Shusterman, 600 Wilshire Blvd, Suite 1550, Los Angeles, California, 90017. Phone: (213) 623-4592 x0.
Subscribe to our E-Mail Newsletter, join the conversation on our Immigration Facebook Page, follow our Blog Posts and subscribe to our "How-To" Immigration Videos.
Client Reviews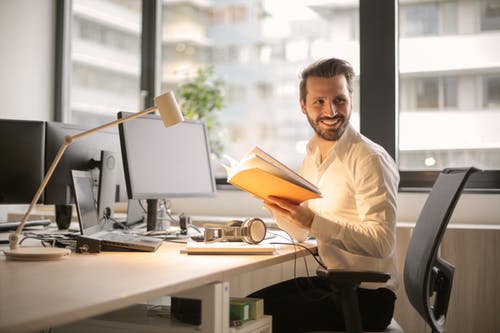 Outstanding Service
"I have been dealing with immigration lawyers for almost a decade. This office is by far the best office I have worked with."
- Faras Shakir, Detroit, Michigan
Read More Reviews
Zoom Consultations Available!
Newsletter US Immigration Update April 1999
Subscribers to SHUSTERMAN'S IMMIGRATION UPDATE: 22,147
This month's issue contains the following topics:
Table of Contents
NEWS FLASH:
HHS Poverty Guidelines – The 1999 version of the Federal Poverty Guidelines were published on March 18, 1999. The Guidelines are important in the affidavit of support process for sponsoring family members, and become effective for that purpose on May 1, 1999. See
Torture Convention – The Justice Department issued regulations to implement the UN Torture Convention effective March 22, 1999. See

https://www.shusterman.com/asylumusimmigration/
and click on "Department of Justice Issues Rule Under UN Torture Convention".

Physicians I – A physician in Missouri has notified us that he has the following two employment opportunities for either J-1 (He will sponsor!), H-1B or U.S. physicians:

A physician certified in internal medicine, pediatrics, ob/gyn or geriatrics who has completed, or is completing, a three-year residency in neurology.
A physician certified in internal medicine, pediatrics, ob/gyn or geriatrics who has completed, or is completing, a three-year residency in pulmonology.

If you are interested in either employment opportunity, please schedule an appointment with me by calling my receptionist at (213) 623-4592.

Physicians II – For updates on the new computer-based testing for Parts I and II of the USMLE, see http://www.ecfmg.org/cbtupdate.html (Link is no longer operational.)
LCA-FAX: Employers and their attorneys who wish to use DOL's form-filler program should download the LCA form from

http://www.foreignlaborcert.doleta.gov/pdf/ETA_Form_9035.pdf
and do the following:

– Send fax to (215) 596-1052 if you are located in any of the following states:

Region I (Boston): CT, MA, ME, NH, RI, VT
Region II (New York): NJ, NY, PR, VI
Region III (Philadelphia): DC, DE, MD, PA , VA, WV
Region IV (Atlanta): AL, FL, GA, KY, MS, NC, SC, TN

– Send Fax to (415) 975-4964 if you are located in any of the following states (If this line is down which it currently is, use (202) 208-7506 instead):

Region V (Chicago): IL, IN, MI, MN, OH, WI
Region VI (Dallas): AR, LA, NM, OK, TX
Region VII (Kansas City): IA, KS, MO, NE
Region VIII (Denver): CO, MT, ND, SD, UT, WY
Region IX (San Francisco): AZ, CA, GU, HI, NV
Region X (Seattle): AK, ID, OR, WA
1. April 1999 State Department Visa Bulletin
On March 11, 1999, we posted the April 1999 Visa Bulletin, the same day the State Department posted the dates on their web site.
For the Family categories, the priority dates are becoming more backlogged with each passing month. The numbers moved forward, if they moved at all, between one and five weeks. The 1st category for persons born in Mexico failed to move at all.
Most of the Employment categories remain "current" (no backlogs). The unskilled workers category advanced four weeks to August 1, 1992 while the investor (EB-5) category jumped ahead nine weeks to April 22, 1998.
For persons born in the Peoples Republic of China, the employment categories advanced more rapidly than usual. The first, second and third categories for China moved ahead five weeks, nine weeks and seven weeks, respectively. However, for persons born in India, the situation was a little less encouraging. Unless new laws are enacted, it is certain that many U.S. companies will lose the services of needed professional workers. The second and third categories for Indians advanced six weeks and three weeks respectively.
Visa Lottery
Section 203(c) of the Immigration and Nationality Act provides 50,000 immigrant visas each fiscal year to permit immigration opportunities for persons from countries other than the principal sources of current immigration to the United States. DV visas are divided among six geographic regions. Not more than 3,500 visas (7% of the 50,000 visa limit) may be provided to immigrants from any one country.
For March, immigrant numbers in the DV category are available to qualified DV-99 applicants chargeable to all regions/eligible countries as follows: AFRICA (21,615), ASIA (6,366, except BANGLADESH: 5,950), EUROPE (16,350, except Albania: 11,060); NORTH AMERICA (Bahamas: 24); OCEANIA (690); SOUTH AMERICA, CENTRAL AMERICA and the CARIBBEAN (2,075).
For an explanation of what the categories, dates and symbols listed below mean, see
https://www.shusterman.com/greencardsthroughrelatives.html
and
https://www.shusterman.com/greencardsthroughemployment/
For the State Department's official version, complete with information about the movement of family, employment and lottery numbers, see
http://travel.state.gov/visa_bulletin.html (Link is no longer operational.)
FAMILY CATEGORIES
| Categories | Worldwide | China (PRC) | India | Mexico | Philippines |
| --- | --- | --- | --- | --- | --- |
| 1st | 11-15-97 | 11-15-97 | 11-15-97 | 8-01-93 | 7-08-87 |
| 2A | 9-22-94 | 9-22-94 | 9-22-94 | 8-22-93 | 9-22-94 |
| 2B | 5-15-92 | 5-15-92 | 5-15-92 | 7-22-91 | 5-15-92 |
| 3rd | 7-15-95 | 7-15-95 | 7-15-95 | 9-01-90 | 5-15-87 |
| 4th | 6-22-88 | 6-22-88 | 7-01-86 | 2-15-88 | 11-15-78 |
EMPLOYMENT CATEGORIES
| Categories | Worldwide | China (PRC) | India | Mexico | Philippines |
| --- | --- | --- | --- | --- | --- |
| 1st | Current | 3-01-98 | Current | Current | Current |
| 2nd | Current | 11-15-96 | 10-15-97 | Current | Current |
| 3rd | Current | 2-22-95 | 3-01-96 | Current | Current |
| Unskilled | 8-01-92 | 8-01-92 | 8-01-92 | 8-01-92 | 8-01-92 |
| 4th | Current | Current | Current | Current | Current |
| Religious | Current | Current | Current | Current | Current |
| 5td | Current | 4-22-98 | Current | Current | Current |
2. Immigration Government Processing Times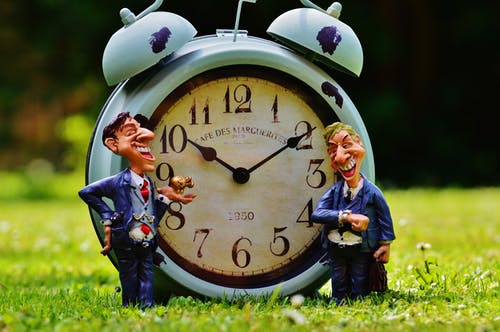 We link to the most recent immigration waiting times for each of the four USCIS Service Centers, the National Benefits Center and the Administrative Appeals Office. We also link to the processing times of all of the 83 USCIS District Offices and Sub-offices. We link to the Labor Department's page entitled "Processing dates for labor certification applications". Finally, we link to the State Department's "Visa Wait Times" page.
3. H-1B: Cap Will be Reached By the End of May, Then What?
On April 14, the INS announced that the number of H-1B petitions which where approved by the end of March was 92,638. Over 11,000 H-1B's were approved during the month of March.
It is a safe bet that at least 23,000 H-1B petitions are in the "pipeline", waiting to be approved at the four INS Service Centers. If so, once these pipeline cases are approved, the numerical cap of 115,000 will be reached before the end of May.
Although, I would be surprised if Congress raised the cap this year, there are still issues to be resolved. How will the INS decide which H-1B petitions are included as part of the 115,000 approvable petitions? Using the "first approved" system would give preference to petitions filed with the Vermont Service Center where the processing time is 15 to 30 days over earlier-filed petitions with the California Service Center where the processing times exceed four months.
Will applications for a change of status (e.g., from student practical training to H-1B) which were in the pipeline before the cap was reached be denied or merely held in abeyance until October 1, 1999? During the previous fiscal year, such petitions were denied unless the Service Center did not adjudicate the petition until after visa numbers became available on October 1, 1998.
Reminder: Petitions for a change of employers or for an extension of H-1B status are not included in the cap. There is no numerical limit on these types of H-1B petitions.
4. Nurse Shortage Goes Nationwide: RN Visas Needed
Registered nurses are one of only two professionals listed by the Department of Labor on their list of shortage occupations. Yet, in 1995, Congress allowed the law which had allowed foreign-born nurses to obtain temporary visas to expire. For the first time in over 40 years, RN's are unable to obtain "H-1" visas to work in the U.S. A new law enacted in 1996 increased the obstacles for nurses to obtain permanent residence in the U.S. Though the INS published regulations to ease the immigration moratorium on nurses in 1998, neither the State Department nor the INS has issued a single green card to any of the estimated 20,000 nurses who were successfully petitioned by U.S. health care facilities.
The whole episode might have been a tempest in a teapot except that a new survey has revealed that hospitals nationwide are experiencing a shortage of nurses and that the public health of Americans is threatened.
On February 23, 1999, the study was released by the American Organization of Nurse Executives (AONE), a subsidiary of the American Hospital Association (AHA), in cooperation with the Department of Health and Human Services' Division of Nursing, the American Nurses Association and the AHA's American Society for Healthcare Human Resources Administration (ASHHRA). The study surveyed 388 hospitals across the U.S. Despite increased recruiting, sign-on bonuses and increased salaries, it is taking longer to recruit nurses in specialized areas such as neonatal, intensive care and operating room.
The AONE press release is available at
https://www.shusterman.com/nurseimmigrationguide.html
under "Survey Reveals Early Warning Signs of Impending Nurse Shortage".
On March 23, 1999, the New York Times ran an article about the report. According to the Times' story, the average age of the nurses has increased to 45 while the American Association of Colleges of Nursing reports that the number of nursing students in its 500 schools has declined in each of the past five years.
The Board of Registered Nurses in California estimates that out of 190,000 nurses working in the state, 57,000 are over 50 years of age, and that half of this latter group plans to retire in the next four years.
According to the Times' story, not only is the quantity of nurses declining, but so is the quality of the new candidates.
The survey found that "urban hospitals reported significantly more difficulty in filling nursing vacancies". When the baby boomers need to be admitted to acute care hospitals for surgery, strokes and hearts attacks, who will provide the nursing care?
As an immigration attorney whose law firm has immigrated over 5,000 registered nurses in the past two decades, I was surprised that neither the survey nor the New York Times' story discussed foreign-born nurses as part of the solution to this growing problem.
I expressed my concerns to the Times, and on March 29, 1999, they printed my letter to the editor. See
https://www.shusterman.com/rn-nyt.html (Link no longer operational)
When will Congress get the message and reinstitute the temporary visa program for foreign-born nurses? It will obviously take some intensive lobbying by the health care community.
In the absence of pressure from health care providers, Congress has not seen fit to restore temporary visa programs for foreign-born nurses. Since 1997, Congress has been considering a bill to provide 500 (Yes, 500 – this is not a misprint!) H-1C visas for RN's annually. The same bill imposes almost as many restrictions on hospital-employers than the number of visas provided. For example, hospitals must be located in health professional shortage areas; have a minimum of 190 acute care beds; a Medicaid population of at least 28 percent; and a Medicare population of over 32 percent. The hospitals must submit attestations to the Labor Department, and the program sunsets after four years.
Even this anemic response to the rapidly-growing national nursing shortage has not been enacted into law. In the last session of Congress, it was passed by the House only to die when the Senate failed to vote on it.
The testimony on this bill before the House Subcommittee on Immigration makes for interesting reading since, at the time of the hearing in 1997, none of the expert witnesses seemed to recognize that a national nursing shortage was on the horizon. See
http://www.house.gov/judiciary/6058.htm
Essentially-identical legislation dubbed "Nursing Relief Act for Disadvantaged Areas Act of 1999" (S. 455) was introduced in the Senate recently. On March 24, 1999, a similar bill (H.R. 441) was passed by the House Judiciary Committee.
Meanwhile, there are thousands of registered nurses with Bachelors of Science in Nursing degrees eager to practice their specialties in the U.S. I receive communications from them on a daily basis. I also talk with HR directors at hospitals who can not understand why Congress is preventing them from sponsoring foreign-born nurses.
In a related development, the magazine Modern Healthcare discussed section 343 of the 1996 law in its March 8, 1999 issue. This is the section of law that has prevented an estimated 20,000 nurses and other foreign-born health care workers from obtaining green cards during the past three years. See
https://www.shusterman.com/nurseimmigrationguide.html
and scroll down to "Health Care Workers: Continuing Impact of the 1996 Law".
Section 343 is a nonsensical provision of law. Modern Healthcare highlighted the case of Ling Shan Ye, a Chinese-born nurse who received her Bachelor's Degree in Nursing from Wichita State University in Kansas, possesses a state license, and is employed as a pediatric nurse. INS regulations require her to pay a private organization (which is located in the state of the senator who sponsored Section 343) $325 to prove that her education is equivalent to that of a nurse educated in the U.S. That she received her nursing education in the U.S. is irrelevant according to the regulations! "This whole thing is ridiculous, and everyone says there is nothing I can do about it," she says.
Yet, at least she is working in the U.S. Thousands of RN's who have been hired by U.S. health care employers are stranded abroad waiting for their green cards even though INS finally issued regulations in late 1998 which should have paved the way for their admission into the U.S.
While Congress and the bureaucracy fiddle, Rome burns. In Chicago, the nursing shortage threatens to close St. Bernard's Hospital located in the poor and crime-ridden neighborhood of Englewood. Last month, St. John's Regional Medical Center in Oxnard, California announced that because of a shortage of nurses, it would close one of its acute-care wings and restrict elective surgeries.
5. Immigration Trivia Quiz:
Quiz Removed.
6. Careerpath.com Hosts "Virtual Job Fair" and Immigration Chat
CareerPath.com, the Internet's leading career management site with the largest and most current job listing database, recently announced that it will host the "World's Largest Virtual Job Fair" from April 25 to May 16, 1999.
The online fair, will take place on the CareerPath.com site, and will feature job opportunities at high-profile companies such as United Airlines, Comdisco and Oracle, industry-themed pavilions in fields such as technology, healthcare and finance, and daily chat events hosted by executive recruiters, industry experts, and distinguished authors. There will also be a one-hour chat regarding immigration law and procedures, but more about that later in this topic.
Over 80 leading newspapers across the U.S. list their job advertisements on the web at
http://new.careerpath.com
CareerPath.com was co-founded in 1995 by the Boston Globe, Chicago Tribune, Los Angeles Times, New York Times, San Jose Mercury News and the Washington Post.
The site, which lists over 300,000 job openings and experiences over 8 million searches monthly, allows job applicants to search the career ads for dozens of occupations alphabetically ranging from "accountant" to "word processor", to designate which newspapers they want to search, and to limit their search by date or location.
Job applicants may post their resumes for perusal online by human resource managers. The site provides tips for managing your career and for locating a job fair near you.
Regarding the Immigration Chat, on May 11, 1999, at 7:00pm Pacific Time, I will conduct an hour-long live chat (at no cost to you) regarding immigration on the CareerPath.com site. If you are born in a country other than the U.S. (or are an HR manager) and have questions about immigration laws and procedures for employment-based visas and green cards, I look forward to chatting with you and answering your questions!
7. Web Site: LA County Bar Association – Immigration Section
A former Speaker of the House once said, "All politics are local." The same applies to immigration procedures. Even though immigration law is federal, it is not supposed to differ from New York to California or between Florida and Alaska. Experienced practitioners understand how important it is to be informed regarding local governmental rules and procedures before you file an application.
That is why we list the different INS and DOL waiting times across the country at
https://www.shusterman.com/waitingtimesusimmigration/
and the local operating procedures at different immigration courts at
https://www.shusterman.com/deportationdefense.html
Now, local bar associations are beginning to establish web pages to track procedures at different INS District Offices.
Mary Mucha, the Director of the Immigration Legal Assistance Project in Los Angeles, has recently established a web presence for the Immigration Section of the Los Angeles County Bar Association (LACBA) at
http://sections.lacba.org/immigration/ (Link is no longer operational.)
Once on the page, click "Section News" and then on any of the following sections: (1) Adjustment of Status, (2) Advance Parole, (3) Citizenship, (4) Immigration Law Section News, (5) INS: Los Angeles District Office, and (6) Releases.
Each of the above six topics includes various subtopics, most related to tips and procedures for getting things done at the INS District Office in Los Angeles. The web page formally opened in January, but most of the messages were posted in March and April.
Members of the Immigration Section of the LACBA may sign up for the Immigration Law Internet Mailing List and may obtain helpful updates "hot off the press".
The staff of the Immigration Legal Assistance Project has graciously offered to provide an Immigration Law Mentoring Program to section members.
Starting in 2000, the LA County Bar Site will be restricted to LACBA members, but for the rest of 1999, it is open to the public as a free service.
In addition to the Los Angeles site, persons in Minnesota and the Dakotas can receive assistance on the excellent new site established by AILA member Franco Capriotti at
http://www.capriotti.com/aila/mndak/ (link is no longer operational)
If you learn of any additional noncommercial local sites, please bring them to my attention by writing to carl@shusterman.com and I will list them at
https://www.shusterman.com/lawsregulationsusimmigration.html
8. An Expunged Conviction Could Lead to Your Deportation
For over 40 years, immigration laws held that certain criminal convictions which were wiped off a person's record through expungement, diversion programs, first offender statutes and youth corrections statutes were no longer convictions and could not lead to the deportation.
Similarly, long-time permanent residents with criminal convictions could receive waivers of deportation if an Immigration Judge ruled that the hardship to them and to their citizen and resident family members outweighed the recency and severity of their offenses. Factors like rehabilitation were taken into account by the Judges.
In the past dozen years, Congress has passed a series of laws which define all sorts of convictions as "aggravated felonies" (even if the violation was a misdemeanor!), and applied the deportation statutes retroactively to convictions which occurred years ago. Now the law provides that what a person did as a youth can result in their deportation twenty or thirty years later, and their family be damned. Not only their family, but the taxpayers who might have to pay the costs after the INS deports the family's sole breadwinner.
An immigration law enacted in 1996 severely limits the authority of Immigration Judges to grant waivers of deportability to long-time permanent residents.
In the past, what saved thousands of people from deportation were (1) naturalization or (2) having an old conviction expunged from their record.
Now, the Board of Immigration Appeals (BIA), in a recent case, Matter of Roldan (Interim Decision 3377), has held that the 1996 statute reverses nearly 40 years of law and holds that, in immigration proceedings, the action of a state to "expunge, dismiss, cancel, vacate, discharge or otherwise remove a guilty plea or other record of guilt or conviction by operation of a state rehabilitative statute" has no effect.
To read Matter of Roldan, click on
https://www.shusterman.com/lawsregulationsusimmigration.html
and scroll down to "Recent Decisions of the BIA" under the Department of Justice icon. Then click on Decision Number 3377. BIA decisions are "PDF" files so you will need to download a free copy of the Adobe Acrobat Reader from
http://www.adobe.com
This decision is both significant and deeply disturbing for the following reasons:
A. If you are presently in deportation/removal proceedings, you may be deported for a crime which has been removed from your record.
B. If you have applied for naturalization or permanent residence, and you have an expunged criminal conviction, you may face arrest and deportation from the U.S. even though the conviction was expunged from your record many years ago. Ironically, it is your act of applying for an immigration benefit which will bring your conviction to the INS's attention.
As a former INS Trial Attorney, I strongly advise ANYONE with a criminal conviction to consult with a knowledgeable immigration attorney before applying for any benefit under the immigration laws.
9. Employment-Based Immigration: Country Quotas Make No Sense
The following is an issue paper posted on the Web on March 10, 1999 by the American Immigration Lawyers Association:
ISSUE: Certain skilled foreign nationals who are eligible for permanent residence (green cards) are unable to complete processing of their applications simply because of their country of origin. Current immigration law imposes limits on the number of employment-based immigrants who can come from any single foreign country, without regard to their skills or the ways they can benefit the United States. Because of this limitation, backlogs in certain categories can mean waits of several years before these skilled immigrants can take up the positions for which a U.S. employer has sponsored them. Some of these individuals already are in the country working for their employers, but when their temporary status expires they will have to leave the country, and their jobs.
BACKGROUND: Per-country limits have not always existed. Until 1986, no per-country limits applied to any country in employment-based categories. Under current law, no more than 9,800 visas can be issued to employment-based immigrants (including their spouses and children) from any single country. The quota bears no relation to demand: countries with large populations or a large number of emigrants have the same quota as countries with small populations or low emigration rates.
The backlogs are a recent phenomenon. The high-tech boom has led to an increase in the number of employment-based applicants, particularly from India and China, resulting in these backlogs. However, while persons from those countries have to wait in long lines, more than 20,000 visas under the overall employment-based cap went unused last fiscal year, since many countries never came close to using up their annual allotment.
Per-country limits restrict competition. Because of the long waiting times, employers and the U.S. cannot benefit from the skills these immigrants offer, simply because of the accident of their location of birth. This limitation flies in the face of the U.S. policy to bring the best skills and talents of the world to this country. Further, because many of these potential immigrants decide to take jobs in other countries instead of waiting, the United States is placed at a competitive disadvantage.
Per-country limits have resulted in absurd situations. Some foreign nationals in the backlog have qualified to immigrate because they have skills and abilities that "will substantially benefit the United States" and are "in the national interest." Even though the INS has certified their potential value to the United States, these individuals still must wait years before they can get their green cards. In addition, foreign nationals waiting their turn include persons who will hold jobs for which the Government has certified there are no U.S. workers available, requiring employers to go without needed employees for long periods of time.
CURRENT STATUS: Last year, the Senate-passed version of the H-1B bill originally included a provision that would have allowed employment-based immigrants to obtain their green cards without regard to the per-country limits as long as there were unused visas available in their category. However, the final compromise measure that was signed into law did not include this provision.
AILA'S POSITION: AILA supports legislative action that would allow otherwise unused employment-based visas to be used by nationals of oversubscribed countries without regard to the per-country limits. Such a provision would not increase the overall total numbers of employment-based immigrant visa available each year, but would redistribute the current allocations based on demand. AILA believes that employment-based immigrants benefit this country, wherever they are from, and therefore should be allowed to immigrate regardless of their nationality.
Copyright (c) 1999, American Immigration Lawyers Association
10. Answers to March's Immigration Trivia Quiz
Quiz Removed.
Carl Shusterman
Newsletter US Immigration Update April 1999 – Quick Links
About Us
Back Issues of Our Newsletter
Citizenship
Client Testimonials
Forms Download
Green Cards
Job Search
PERM
Processing Times
Schedule a Legal Consultation
Subscribe to Our Newsletter
Success Stories
Temporary Visas
Visa Bulletin
Disclaimer: This newsletter is not intended to establish an attorney-client relationship. All information contained in this newsletter is generalized. Any reliance on information contained herein is taken at your own risk.
April 14, 1999