Volume Ten, Number Two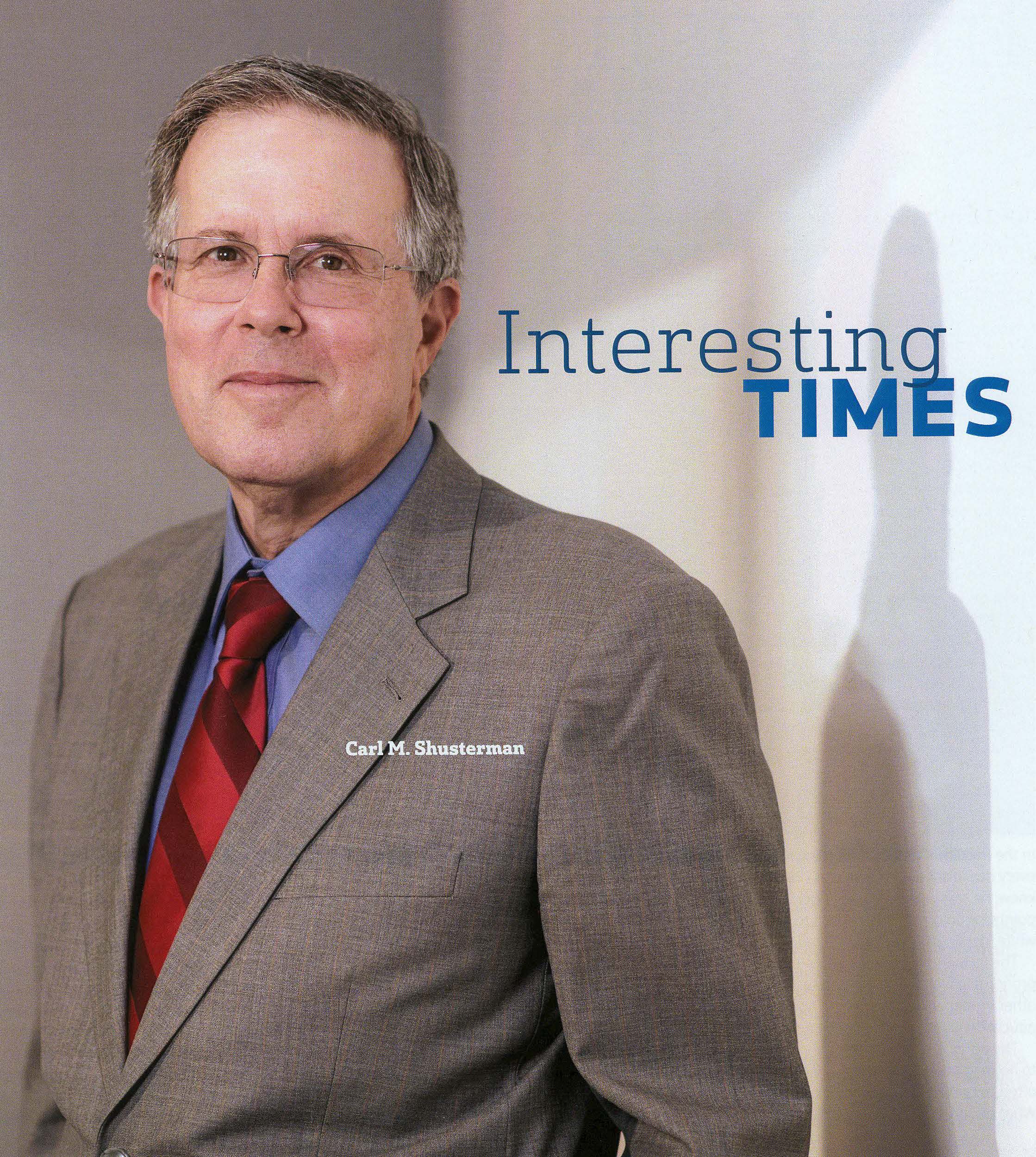 SHUSTERMAN'S IMMIGRATION UPDATE is the Web's most popular e-mail newsletter regarding U.S. immigration laws and procedures with over 40,000 subscribers located in more than 150 countries. It is written by a former INS Trial Attorney (1976-82) with over 30 years of experience practicing immigration law.
Published by the Law Offices of Carl Shusterman, 600 Wilshire Blvd, Suite 1550, Los Angeles, California, 90017. Phone: (213) 623-4592 x0.
Subscribe to our E-Mail Newsletter, join the conversation on our Immigration Facebook Page, follow our Blog Posts and subscribe to our "How-To" Immigration Videos.
Client Reviews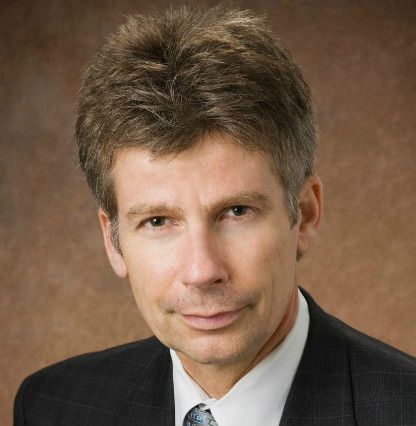 Highly Competent Legal Services
"I work with Merritt Hawkins, the largest physician search firm in the United States. For over 20 years, we have partnered with The Law Offices of Carl Shusterman, which assists us in obtaining visas for the many international physicians we recruit. Mr. Shusterman and his staff have been an indispensable resource of expertise, allowing us to recruit international doctors in the most efficient manner possible on behalf of our clients."
- Phil Miller, Merritt Hawkins, Dallas, Texas
Read More Reviews
Zoom Consultations Available!
Newsletter US Immigration Update February 2005
TABLE OF CONTENTS:
CAREER OPPORTUNITIES
The Law Offices of Carl Shusterman are seeking the services of an experienced immigration business paralegal and a bookkeeper.
The paralegal must have a minimum of two years of experience preparing applications for labor certification for professional employees. He or she must also be skilled in the preparation of various types of nonimmigrant visas including the following categories: H-1B, L, E, O and P.
The bookkeeper must have at least two years experience with Timeslips and/or Peachtree.
We are looking for professionals with excellent verbal and writing skills. You must be friendly, detail-oriented and a team player.
Salaries are commensurate with experience. Our benefits package is second to none.
Send your resume, references and writing samples to Alison Walters at
awalters@shusterman.com (link is no longer operational)

NEWS FLASHES:
Business Immigration Newsletter– Periodically, the American Immigration Lawyers Association (AILA) publishes "Connect!" a newsletter devoted to business-related immigration developments.
Congress– On January 13, Senator John Cornyn (R-TX) became the Chairman of the Senate Immigration Subcommittee. In his press release, Senator Cornyn stated that "we must address the need for better border security, and combat human smuggling and other exploitation, while acknowledging the important contributions that immigrants make to our economy."
Deportation– On January 13, the Supreme Court ruled on two important removal cases:In Clark v. Martinez, on a 7-2 vote, the Court held that the Immigration Service can no longer imprison inadmissible aliens indefinitely. Immediately affected will be hundreds of Cuban nationals who are being held in detention even though they have already completed their criminal sentences. In Jama v. ICE, the Court held, on a 5-4 vote, that an alien can be removed to a country even though the country has not agreed in advance to accept him. Mr. Jama, a citizen of Somalia, contended that he could not be removed to his native country because there was no functioning government that could consent in advance to his removal.
Detention– The Legal Aid Society has issued "Immigration Detention and Removal: A Guide for Detainees and Their Families." We link to the guide from our "Deportation" page at https://www.shusterman.com/deportationdefense.html#2
Enforcement– The Los Angeles County Sheriffs Department is cooperating with ICE to identify prisoners who may be subject to removal. We link to the Memorandum of Understanding which was recently entered into between LA County and DHS at
H-2B Cap Reached– On January 4, the CIS announced that the H-2B Cap of 66,000 had been reached on January 3, just three months after the beginning of the fiscal year. Last year, when the H-2B cap was reached on March 9, a host of bills were introduced in Congress, none of which were enacted into law. We promise to keep you updated if there are any legislative efforts to raise the H-2B cap this year. We link to the CIS Press Release at

http://uscis.gov/graphics/publicaffairs/newsrels/H2B_2004_01_04.pdf (Link is no longer operational)

On January 27, DOL and DHS concurrently published rules substantially changing the H-2B petition process to make it a "one-step" procedure. The proposed rules require electronic filing and eliminate the labor certification application requirement. The DOL will retain audit authority and responsibility. Comments are due on or before 2/28/05.

We link to the DOL regulation at

https://www.shusterman.com/pdf/h2b-dol105.pdf

and to the DHS regulation at

https://www.shusterman.com/pdf/h2b-dhs105.pdf

Legislation– On January 26, House Judiciary Chairman James Sensenbrenner and over 100 House members introduced "The Real ID Act of 2005". According to the sponsors, the bill would "establish and rapidly implement regulations for State driver's license and identification document security standards…, prevent terrorists from abusing the asylum laws of the United States…, unify terrorist- related grounds for inadmissibility and removal…, and insure expeditious construction of the San Diego border fence."Various immigration advocacy groups vigorously oppose H.R. 418.

We link to a press release from the National Immigration Forum opposing H.R. 418 at

https://immigrationforum.org/blog/legislative-bulletin-friday-december-4-2015/

We also link to AILA's press release, "A Wolf in Sheep's Clothing: REAL ID is Not Real Security" at

Service Centers– When I worked for the INS (1976-82), applications were adjudicated at District Offices, and it was common for attorneys to speak with examiners about pending cases. Then, in the 1980s, came the Remote Adjudication Centers. Later, the word "remote" was dropped and they became "Service" Centers. However, in recent times, it became impossible to contact these Service Centers by phone. Instead, the public was forced to call the so-called National Customer Service Center (NCSC) and speak not with government examiners, but with contractors reading from scripts. Now, the CIS has made it possible for the public to speak, in certain cases, directly with examiners at Service Centers. See https://www.shusterman.com/pdf/rsc105.pdf
Temporary Protected Status (TPS)– On January 6, the Department of Homeland Security (DHS) announced that it was extending TPS for 18 months for approximately 250,000 Salvadorans present in the U.S. The re-registration period began on January 7 and will end on March 8, 2005. The TPS period will end on September 9, 2006. We link to the DHS Press Release at

http://iipdigital.usembassy.gov/st/english/texttrans/2005/01/20050107113159asrellim0.2768824.html#axzz2huqTGRTd(English)

http://uscis.gov/graphics/publicaffairs/newsrels/ElSal_sp_2005_01_06.pdf  (Link is no longer operational) (Spanish)

We also link to CIS's FAQ regarding the 18-month extension at

http://uscis.gov/graphics/publicaffairs/questsans/QAElSal_2005_01_06.pdf (Link is no longer operational)

For general information about TPS, see our "Asylum" page at

Washington Update– Periodically, the American Immigration Lawyers Association (AILA) publishes its "Washington Update" which brings readers the most up-to-date news about legislation, regulations, congressional hearings and other immigration-related developments from inside the Beltway. We link to "Washington Update" from

https://www.shusterman.com/toc-advocacy.htm (Link is no longer operational.)
We link to the complete text of Jama v. ICE from our "Deportation" page at
https://www.shusterman.com/deportationdefense.html#A
1. PERM: Think You Understand It? Better Think Again!
I attended a presentation about the new PERM system at an AILA Conference in Mexico a couple of weeks ago. When it was all over, I found that I had more questions after the conference was over than I did when the conference began.
Then, on January 23, several members of our staff attended a PERM seminar given by the Labor Department. Although they thought the conference was valuable, they returned with a great number of unanswered questions about PERM.
However, like it or not, PERM will be the only game in town come March 28, 2005. On that date, the Department of Labor (DOL) will no longer accept RIR or regularly-filed applications for alien labor certification.
The PERM basics are easy to understand. An employer wishing to sponsor a foreign-born worker must obtain a prevailing wage determination from the State Workforce Agency and recruit for the job (two Sunday newspaper ads, etc., etc.) according to criteria enumerated in the PERM regulations. Then, starting on March 28, the employer can complete a ten-page form (ETA-9089) online, and the Labor Department will issue the labor certification in 45 to 60 days. The DOL will audit a certain number of PERM applications.
No fees, no documentation to submit, and most importantly, no two to three-year wait. Sounds too good to be true, doesn't it?
Maybe it's just the cynic in me, but when something sounds too good to be true, I find that it usually is.
Today, immigration lawyers are nervously talking among themselves, wondering how easy it is going to be to transform an existing application for labor certification into a PERM application. The regulations state that if you withdraw an existing labor certification and submit an "identical" PERM application within 210 days, you can keep your existing priority date which is especially important for EB-3 (professionals and skilled workers) applicants born in India, China and the Philippines for whom the visa numbers have retrogressed over three years during the past two months.
What is "identical"? Bill Carlson of DOL told us in Mexico that if an employer with a pending labor certification moved across the street, then tried to re-file under PERM, the two applications would not be identical since the employer's address had changed. This instantly provoked a lot of speculation among the attorneys present. If the application was re-filed under PERM with one minor change, we could probably keep the priority date without having to withdraw the first labor certification, while at the same time, getting a "second bite of the apple" under PERM. Will this strategy work? Time will tell.
Underlying this speculation is anxiety about how difficult it will be to obtain the approval of a labor certification under PERM. When labor certification guru Josie Gonzalez pointed out that under DOL's "job zones", an employer applying under PERM for an attorney could not require a Juris Doctor degree, Carlson replied that a DOL task force was looking into this matter. A lot of attorneys in the room made a note of this.
The bottom line is that no one really knows how, or even if, PERM will work, not even the Labor Department.
Even though the PERM regulations, published in December 2004, maintain that there will be four wage levels, when DOL updated its OES (Occupational Employment Statistics) wage data on its web site on January 14, 2005 at
http://www.flcdatacenter.com/OesWizardStart.aspx
there were still only two wage levels.
Possible doomsday scenario: DOL will be flooded with labor certifications of questionable validity. Thousands of audits will be triggered, and adjudication times will begin to slow until, eventually, the backlogs are longer than they are today.
Let's hope that I am being overly pessimistic. Remember that I am one of those "old-timers" who can remember when we could get H-1s and L-1s approved in one day, when naturalization applications cost only $15 and adjustment applications took 90 days or less to be approved.
Maybe PERM is the great advance, maybe not. My best advice is that if you are thinking of submitting your labor certification under PERM, you do so before huge lines have a chance to develop, maybe sometime this spring, maybe even on March 28th. On the other hand, if you have been in H-1B status for more than six years, and your application for a labor certification has been pending for over a year, perhaps it's better not to file for PERM.
2. Immigration Government Processing Times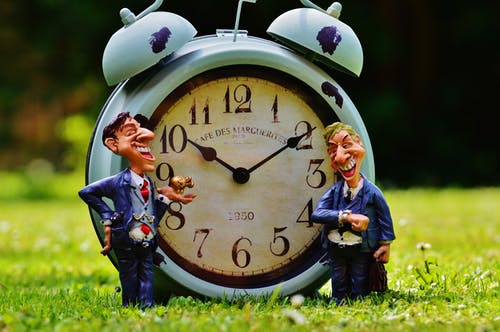 We link to the most recent immigration waiting times for each of the four USCIS Service Centers, the National Benefits Center and the Administrative Appeals Office. We also link to the processing times of all of the 83 USCIS District Offices and Sub-offices. We link to the Labor Department's page entitled "Processing dates for labor certification applications". Finally, we link to the State Department's "Visa Wait Times" page.
3. Legislation: Bill Introduced To Fix EB-3 Backlogs
The three-year retrogression in EB-3 numbers for persons born in India, China and the Philippines did not just happen by accident. It is the direct result of the CIS not approving a sufficient number of adjustments of status applications in 2001, 2002 and 2003 to fill the legal quotas despite an overwhelming number of applicants.
For most EB-3 adjustment applicants whose cases are pending, the backlog merely results in a slight delay and some inconvenience. However, for patients in U.S. hospitals who press a buzzer for help, and no nurse comes, the backlog could be a matter of life and death.
The nursing shortage in the U.S. is severe, and grows daily. A couple of years ago, the American Hospital Association (AHA) reported that 126,000 RN jobs at U.S. hospitals were going begging. A recent report predicts that, with the demand for nursing services growing, and many American nursing schools closing their doors, the nursing shortage may grow to 600,000 by 2020.
This growing shortage contributes to the number of patient injuries and deaths due to medical errors at U.S. hospitals. These unnecessary deaths now exceed the number of deaths caused by automobile accidents. In California, the only state with mandatory nurse-to-patient ratios, an inspection of 28 hospitals recently found that over 50% were violating nurse staffing ratio rules.
It is no secret that our country has heavily relied on foreign-born RNs, particularly those born in the Philippines, to help staff our hospitals for more than 50 years.
Since 1952, most of these nurses were able to enter the U.S. in a matter of weeks using temporary working visas. Congress allowed this important program to expire in 1995. The next year, Congress passed a law which required nurses to have a VisaScreen Certificate to enter the U.S. Because there were no agency regulations regarding the VisaScreen requirements, nurses were effectively prohibited from obtaining permanent residence in the U.S. from 1996 to 1998.
Despite numerous bureaucratic obstacles placed in their way, U.S. hospitals immigrated many thousands of RNs during the past few years. However, this came to an abrupt halt on January 1, 2005 when the EB-3 category (professionals and skilled workers, including registered nurses) for persons born in the Philippines, India and mainland-China backlogged three years.
This is a problem which must be addressed by Congress. On January 4, the AHA addressed letters to all members of Congress. Here is an excerpt from this letter:
"The nursing shortage is directly affecting patient care. An AHA survey of hospitals across the nation concluded that nursing shortages are contributing to emergency department overcrowding, emergency department diversions, increased wait times for surgery, discontinued patient care programs or reduced service hours, delayed discharges, and cancelled surgeries. The imminent change in immigration processing threatens to needlessly exacerbate the problem."
The letter concluded by requesting "immediate" congressional action to "help insure that hospitals can continue to rely on highly qualified foreign nurses as they work to address their serious staff shortages and meet the needs of their patients and communities."
The next day, Representative Tom Lantos (D-CA) introduced the "Health Improvement and Professionals Act of 2005" (H.R. 139). The bill proposes to "recapture" over 130,000 immigrant visas lost due to bureaucratic inertia during 2001, 2002, 2003 and 2004.
Below, we reprint Representative Lantos' remarks upon introducing H.R.139:
* Mr. LANTOS. Mr. Speaker, it is well documented that many states, including my home state of California, are currently suffering from a nursing shortage that, if left unchecked, will quickly reach epidemic proportions. More than 126,000 nursing positions in hospitals around the country are unfilled, according to the Joint Commission on Accreditation of Healthcare Organizations. In addition, the workforce is shrinking, because it's aging (and retiring) at twice the rate of other occupations. While the problem of nursing shortages will require a multifaceted solution, I was shocked to learn recently that entry into the United States by many qualified nurses was being delayed because of an easily correctable bureaucratic regulation. We cannot simply stand by and allow the nursing shortage to ensnarl the quality of American health care, and that is why I am introducing the Health Improvement and Professionals Act (HIPA) of 2005.
* Due to a change in procedures by the Citizenship and Immigration Services (CIS) of the Department of Homeland Security, the federal agency responsible for processing citizenship and immigration applications, it became necessary to impose a cut- off date in order to process a backlog of work-related immigration applications. As a result, CIS recently announced that it would no longer consider employment-based visa applications from the Philippines, India or China that were filed after January 1, 2002. Due to the unfortunate shortage of American nurses, many of our nation's hospitals are dependent on filling their nursing ranks with new workers from these countries. My legislation, the Health Improvement and Professionals Act of 2005, would provide a common-sense, short- term solution to the problems caused by the CIS policy change, while still allowing the agency to do the necessary and important work of processing its backlog.
* Mr. Speaker, my legislation simply allows CIS to recapture unused work-based immigration quota numbers from countries that have undersubscribed their own allowable visa numbers. By reassigning unused quota allotments from previous years, we would allow more qualified nurses to come to this country, bringing their crucially needed skills with them. Let me be clear, the HIPA Act of 2005 does not increase the number of immigrants allowed into our country. Instead, my legislation ensures that we are putting to full use the number of workers' visas currently allowed by law, in order to fulfill a crucial and exponentially increasing worker shortage.
* The HIPA Act is modeled directly on the American Competitiveness in the Twenty-First Century Act, which Congress passed, and President Clinton signed into law nearly five years ago, in response to the shortage of highly skilled computer programmers and information technology workers needed to fuel the Internet boom of the late 1990's. Like the HIPA Act of 2005, that law allowed for the recapture of unused employment-based visas to fill a necessary labor shortage.
* The growth of the nursing shortage is easily traceable–one only has to look to the fact that in 2002, 30 states were reportedly experiencing some level of nursing shortages. This number is expected to rise to 45 states by 2012. The scope of this problem is compounded by the fact that many of today's nurses are nearing retirement, and so our country is facing the compounded problem of increased retirements coupled with increased demand. This problem is well known to the federal government, as the Department of Labor has noted that one million new nurses will be needed by 2012 to meet the growing health needs of our country.
* Some many criticize my legislation for bringing nurses into the country instead of training American men and women to do the job. Unfortunately, enrollments in baccalaureate nursing programs at colleges and universities across the United States have declined for five consecutive years. Even in states where the programs are full, as in my state of California, nearly 70% of all nurses are trained by community colleges. Many of the programs at these schools in California are full, and some even have substantial waiting lists of eager students ready to learn about the exciting and rewarding profession of nursing. I will continue to work to expand the capacity of nurse training programs in our country to help relieve this shortage. However, the shortage in California is so severe that even if all of the nursing programs in the state were to double their enrollments, California would still not be able to meet her nursing needs in the year 2010.
* Mr. Speaker, the lack of nurses in our hospitals has a direct effect on the quality of the health care these facilities can provide. The shortages currently experienced in 30 states affects all patients, from those in operating rooms and intensive care units to those who treat children and cancer patients. In fact, according to a study conducted by the Harvard School of Health and the Henry J. Kaiser Family Foundation, over 50% of physicians surveyed believed that the nursing shortage is a leading cause of medical error. Additional studies and surveys published in the New England Journal of Medicine, Journal of the American Medical Association, and by the Joint Commission on Accreditation of Healthcare Organizations all confirm that the shortage of RNs is influencing the delivery of health care in the United States and negatively affecting patient outcomes. It is completely unacceptable in 21st century America that these preventable deaths are occurring. I hope my colleagues are as appalled about this as I am and that they will join me in supporting this common sense and critically important legislation. While we search for a longer-term solution to the problems as well as the causes of this nursing shortage crisis, the Health Improvement and Professionals Act of 2005 will provide a desperately needed injection of health care professionals into this country.
How likely is it that the Lantos' bill will be enacted into law? One would think that it would pass Congress unanimously. Surprisingly, the word from Beltway insiders is that without a Republican cosponsor, the Lantos' bill is Dead on Arrival. Because the nurse shortage is truly a matter of life or death for thousands of American patients, hopefully, Congress will get serious about approving backlog reduction legislation.
4. How to Choose the Right Immigration Attorney for You
Immigration laws and procedures are complex and ever changing. Nothing is more frustrating for me to interview a prospective client only to learn that his previous attorney has botched his case so badly that it is beyond repair.
Consider the following:
The EOIR's List of Disciplined Attorneys is well over 100 and continues to grow. See
http://www.usdoj.gov/eoir/profcond/chart.htm
Recently, the Sacramento Bee reported that the U.S. Court of Appeals for the 9th Circuit has begun to target abuses by immigration attorneys.
Neither the Immigration Service, the Labor Department nor the State Department has the authority to discipline immigration attorneys. The result is that the same attorneys continue to botch the cases of both their corporate and individual clients.
What is not generally known to the public is that four states (California, Florida, North Carolina and Texas) have established elaborate systems to decide which attorneys to designate as Certified Specialists in Immigration and Nationality Law. These attorneys must take and pass a rigorous examination. (Believe me, I know since I am a member of California's Immigration and Naturalization Law Advisory Commission which both writes and grades the examination.)
Certified Specialists must possess a high level of experience in handling various types of immigration matters. They must also be recommended by their peers. Are they all pillars of virtue? Perhaps not, so you should make sure that you do not hire an attorney, even a Certified Specialist, unless he or she has the highest "AV" rating in competence and ethics, from the prestigious Martindale Hubbell Law Legal Directory. Only a few immigration law firms have received "AV" ratings for more than five years and are listed in Martindale Hubbell's "Bar Register of Preeminent Attorneys".
Certified specialists can be located online. See California's Certified Specialist page at http://ls.calbar.ca.gov/
What can a Certified Legal Specialist do for you?
Find out by reading a short brochure on this subject at https://www.shusterman.com/ourimmigrationattorneys/
You can either hire a Certified Legal Specialist to represent you, or you can take your chances.
5. Immigration Trivia Quiz:
Quiz Removed.
6. A Lack of Focus: CSC Cracks Down On Registered Nurses
The immigration of registered nurses and physical therapists is, or should be, the most straight-forward of employment-based applications. This is because for the past 20+ years, the Labor Department has listed them as "Schedule A" shortage occupations.
In contrast to most employment-based third preference occupations where an employer must recruit for the job, and demonstrate to the Labor Department that there are no U.S. workers who are qualified and available for the position, registered nurses and physical therapists are both designated as shortage occupations, and their employers are permitted to skip the labor certification process, and submit their applications directly to the CIS.
Since I left the INS for private practice 23 years ago, our firm has obtained thousands of approvals for RNs and PTs, and experienced nary a denial. All of this has changed during the past few months.
In October, the CSC issued a number of denials of RN adjustment cases. Then they lightened up a bit, and started giving hospitals a chance to correct their applications by issuing NOIDs. Now, the CSC is issuing hundreds of RFEs on hundreds of immigration visa petitions (I-140s) submitted on behalf of registered nurses and physical therapists.
The principal issue seems to be faulty posting notices. Fair enough – employers of Schedule A RNs and PTs are required to post notices of hiring foreign-born employees in conspicuous places in the hospital, or if there is a bargaining representative, to serve such a notice on the bargaining representative. This is required by a regulation issued by the Department of Labor.
The Labor Department has similar requirements for non-Schedule A positions as well. When a posting notice is faulty, the State Workforce Agency (SWA) issues a Notice of Assessment which requires the employer to repost or reserve the notice. The SWA does not, however, deny the application, or require that the employer pay additional filing fees. (Editor's Note: Presently, there are no filing fees for labor certification.) The priority date remains the date that the labor certification was originally filed with the SWA.
In the case of the CSC, Schedule A petitions were routinely approved until October, then some event occurred (Perhaps the examiners attended a training course?), and without any advance notice to healthcare providers, the government said "Gotcha!"
Employers were forced to re-file immigration petitions and applications for adjustment of status and pay thousands of dollars in new filing fees.
Posting notices were not the sole focus of CSC objections to Schedule A petitions. Acute care hospitals which had a long history of approved petitions, millions of dollars of profits and hundreds or even thousands of employees on the payroll are being questioned as to their ability to pay the salaries of their nurses and PTs. This despite their submission of pay stubs, annual reports and letters from their CFOs. Frequently, the CSC demands to examine the tax returns of the hospitals and the nurses. When RNs submit letters from the Board of Registered Nurses, CSC demands that they be certified.
Were there a systemic problem with hospitals' ability to pay nurses or a reason to suspect fraud, these demands might make a modicum of sense. Instead, the CSC continues to demand more and more information, and sent the files of more and more nurses to the district offices for interviews. Ultimately, almost all the petitions and the adjustment applications are approved. So what are we to make of this increased scrutiny?
Fortunately, the CSC has recently started to demonstrate a somewhat more reasonable position regarding Schedule A petitions.
Most of the denials and the NOIDs have ceased, only to be replaced by a growing number of RFEs. The CSC refrains from requesting VisaScreen certificates from nurses whose adjustment applications have recently backlogged three or more years.
Along with many of their RFEs, the CSC has started to include sample posting notices which are acceptable to the Service Center. We have posted this sample online on our "Nurses" page at
https://www.shusterman.com/nurseimmigrationguide.html#1
We hope that CIS Headquarters will get serious about establishing a uniform nationwide system for nurses. Why does the VSC approve I- 140s for RNs in 90 days while the other three centers take almost one year to approve an I-140 for an RN? I have spoken at State Hospital Associations from California to Connecticut, from Arizona to Pennsylvania. Hospitals have a huge shortage of nurses, and are trying their best to comply with complex immigration laws and regulations (See Topic #3).
CIS should be reaching out to assist hospitals in petitioning for needed nurses and therapists. The agency should reverse their faulty denials and NOIDs, refund the duplicate filing fees to the petitioners, and publish not just the presently-acceptable posting notice online, but the new rules for Schedule A occupations which will be required once PERM is implemented on March 28.
That would be a true public service.
7. Employment-Based Immigration: Success Stories
* Who is Extraordinary?
Dr. A, a licensed physician and researcher completed a medical residency in the U.S. in J-1 status, and therefore is subject to the two-year home residency requirement.
A small clinic in an underserved area offered him a job and agreed to sponsor him for a J waiver. However, Dr. A had other things in mind. He had also been offered an opportunity by a prestigious research institution (which our firm represents) to conduct clinical trials surrounding his area of expertise, an experimental diabetes treatment. His only hope was to qualify for a change to O-1 status – a nonimmigrant visa category reserved for aliens "of extraordinary ability."
There was little doubt that Dr. A was a talented and successful doctor and scholar. He had studied and practiced at a number top- notch medical institutions, published articles in several high- profile journals, and conducted promising research in his chosen field of endocrinology. Yet the criteria for O-1 classification are very restrictive, requiring in part that the alien document receipt of "a major, internationally recognized award, such as the Nobel Prize" or present evidence that he was extraordinary in that he satisfied a minimum of three other criteria such as: Membership in professional association requiring outstanding achievements of their members; Published materials in professional journals or major media about the alien; Authorship of scholarly articles in the field; or Command of a high salary in comparison to peers in the field of endeavor. Whether Dr. A ultimately met three of these categories was a highly subjective question, and ultimately up to the discretion of the particular immigration officer who reviewed the case.
We were, therefore, only cautiously optimistic about Dr. A's chances of obtaining an O-1 visa. One clause in the statute did, in fact, give us a glimmer of hope, reading: "If the [above] criteria…do not readily apply to the beneficiary's occupation, the petitioner may submit comparable evidence in order to establish the beneficiary's eligibility." In other words, even if Dr. A. didn't meet the standard precisely to a tee, he could still qualify for an O-1 visa were we to demonstrate some other aspect in which he might be considered "extraordinary."
Dr. A practiced an experimental form of cell transplantation with the potential of one day curing type-1 diabetes – an extremely serious ailment currently afflicting millions of individuals both in the U.S. and internationally. Besides stressing Dr. A's impressive personal accomplishments in the visa petition, we focused upon the precise details and lifesaving potential surrounding the clinical research he had been asked to conduct, noting how only a handful of researchers worldwide are currently able to perform such techniques.
The Immigration Service agreed with our argument, and granted Dr. A an O-1 visa. He currently performs groundbreaking diabetes research, and may one day discover a cure to this debilitating disease.
8. Schedule of Upcoming Immigration Law Seminars
February 16
Westwood, California
Kaplan Learning Center,
1133 Westwood Blvd.2:30 – 4:30pm
"Immigration for Physicians"4:30 – 6:30pm
"Immigration for Nurses"
February 22
Downtown Los Angeles
Downtown LA Kaplan
750 W. 7th St. Garden Level
Los Angeles, CA 90017
213-896-1844
Steve Dannemiller – Director3:00 – 4:00pm
"Immigration for Physicians"4:00 – 5:00pm
"Immigration for Nurses"
March 4-5
Cambridge, Massachusetts
National Asian Pacific American Conference on Law and Public Policy
Harvard Law School
I will be on an immigration panel with Bill Ong Hing, Esq. from San Francisco and Tracy Hong, Esq. from the National Asian Pacific American Legal Consortium.
March 10
Encino, California
Encino Kaplan Center
17167 Ventura Blvd., 2nd Floor
Encino, CA 91316
818-382-2421
Tamara Westhoff – Director3:00 – 4:00pm
"Immigration for Physicians"4:00 – 5:00pm
"Immigration for Nurses"
April 12, 2005
Glendale, California
Featured Speaker – "Recent Changes in the Immigration of Registered Nurses and Allied Healthcare Professionals"
Southern California Association of Healthcare Recruiters
Glendale Adventist Medical Center
10:00 – 11:00am
May 9-10, 2005
Las Vegas, Nevada
Featured Speaker
Recruiting 2005 Conference and Expo
Las Vegas Hilton
June 24, 2005
Salt Lake City, Utah
8:30 – 9:40am
Topic – Doctors: Occupational Workshop
I will be on an immigration panel with Palma Yanni, Esq., Past President of AILA, and Robert Aronson, Esq., former Chairman of AILA's Physicians Committee
American Immigration Lawyers Association
2005 Annual Conference on Immigration Law
9. Chat Schedule, Transcripts, Audios & Videos
Deleted
10. Winner of our January 2005 Immigration Trivia Quiz
Quiz Removed.
Carl Shusterman
Certified Specialist in Immigration Law, State Bar of California, Former U.S. Immigration & Naturalization Service Trial Attorney (1976-82), Board of Governors, American Immigration Lawyers Association (1988-97)
Law Offices of Carl Shusterman, 600 Wilshire Blvd., Suite 1550, Los Angeles, California 90017, Phone: (213) 623-4592 Fax: (213) 623-3720
"Immigration is a mystery and a mastery of obfuscation, and the lawyers who can figure it out are worth their weight in gold."
– Karen Kraushaar, INS Spokesperson Washington Post, April 2001
Newsletter US Immigration Update February 2005 – Quick Links
About Us
Back Issues of Our Newsletter
Citizenship
Client Testimonials
Forms Download
Green Cards
Job Search
PERM
Processing Times
Schedule a Legal Consultation
Subscribe to Our Newsletter
Success Stories
Temporary Visas
Visa Bulletin