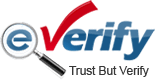 On October 6, 2014, U.S. Citizenship and Immigration Services (USCIS) launched the myE-verify online platform to combat identity fraud and increase the accuracy of records within the E-Verify program. MyE-Verify is a free online service that allows employees to verify their eligibility to work in the United States prior to applying for employment and to take corrective actions should the records used by E-Verify be inaccurate. With anticipation of the federal expansion of the E-Verify program, the myE-verify service is an attempt to increase transparency and trust of the E-Verify program.
E-Verify is an online program now used by over 550,000 employers to verify the legal work authorization of employees after hire. It is required in some form in 17 states around the country. In all states, employees must complete an Employment Eligibility Authorization Form (Form I-9) within 3 days of hire. Those employers using E-Verify enter the information provided in the Form I-9 into the E-Verify program, where it is compared to USCIS, Social Security Administration and Department of State records to confirm work authorization.
Client Reviews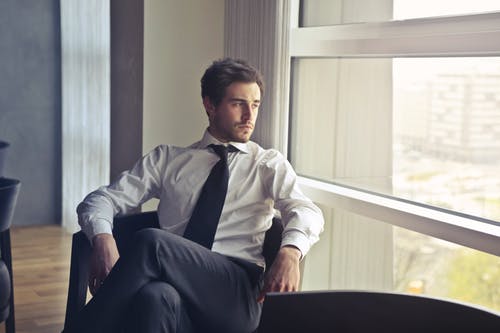 If You Want the Best Result Possible
"Mr. Shusterman and his law firm have represented both me personally and the nonprofit organization that I am associated with. The cases have ranged from the simple to the complex and contentious. Each case has been successfully completed. It is very simple – if you want the best result possible, then select the Law Offices of Carl Shusterman."
- Richard B. Knapp, Chicago, Illinois
Read More Reviews
Zoom Consultations Available!
In 2011, USCIS introduced an online Self Check program to allow individuals the ability to enter the same information that employers would use in E-Verify to check their own employment authorization. The myE-Verify service allows individuals to set up a free personal account to manage the use of their information in E-Verify and Self Check, as well as protect their Social Security Number from fraudulent use by others for employment purposes.
Currently, the myE-Verify service is only available in five states – Arizona, Idaho, Colorado, Mississippi, Virginia – as well as the District of Columbia. During a webinar on October 7 regarding myE-Verify, USCIS confirmed that the program will eventually expand to the entire country, but did not provide a timeline for expansion. The representative stated that USCIS first wants to ensure the functioning of the features before expanding.
myE-Verify – How to Set Up an Account
To set up a myE-Verify account, an individual must first receive work authorization confirmation through Self Check. The Self Check service requires the following steps: (1) enter basic identifying information; 2) take a quiz based on personal information (similar to a bank of credit agency check); 3) fill in information about citizenship and immigration documentation. The results are instantaneous and will either confirm work authorization or provide notice of inaccuracies and guidance to remedy these inaccuracies.
Reports have raised concern over issues created by the Self Check verification system. These issues have not been remedied with the new myE-Verify service. For instance, the quiz in Step 2 is generated through a third party source based on information from past U.S. residences, financials and similar information. Therefore, newly arrived foreign nationals, or those with complicated work authorization status such as asylees, refugees and those with Temporary Protected Status, may have difficulty in checking their records through Self Check and thus myE-Verify. These individuals will still need to check their employment eligibility with the USCIS National Customer Service Center or wait until an employer conducts an E-Verify. Additionally, inaccuracies or issues may arise from translation and minor spelling issues in records and inputted information. There are also no guarantees from USCIS that the information inputted into the Self Check will not be accessible by other Department of Homeland Security agencies. USCIS simply states that "only authorized agency officials will have access."
A new USCIS feature of the myE-Verify service is the Self Lock, which allows a person to prevent their Social Security Number (SSN) from being misused in E-Verify. Through myE-Verify, an individual can lock their SSN so that no one else in E-Verify can use it, which protects the individual from employment-related identity theft. The Self Lock is free and lasts for 1 year. The Self Lock can be renewed each year. While the Self Lock is in place, an employer inputting that SSN into E-Verify to verify employment, will receive a Tentative Non-Confirmation. The employee is then required to go to their local Social Security office to confirm their identity matched the Social Security Number. At this stage it is evident that the Self Lock's application is limited and places an addition burden on employees rather than USCIS to ensure accuracy and protect identities.
The myE-Verify service portal also includes a section with information in multimedia forms to educate employees about their rights as well as the responsibilities of employers in the employment eligibility verification process. This section of the service does not require a personal account or Self Check authorization.
USCIS will eventually add the following features to myE-Verify: reminder emails when a document (such as a passport or employment authorization) is about to expire; a case history that shows when the user's information has been used in E-Verify; and a case tracker to track the status of an E-Verify or Self-Check case that requires follow-up.
The myE-Verify is an attempt to increase transparency within the work authorization system, but it is still too early to tell how effective it will be in doing this.