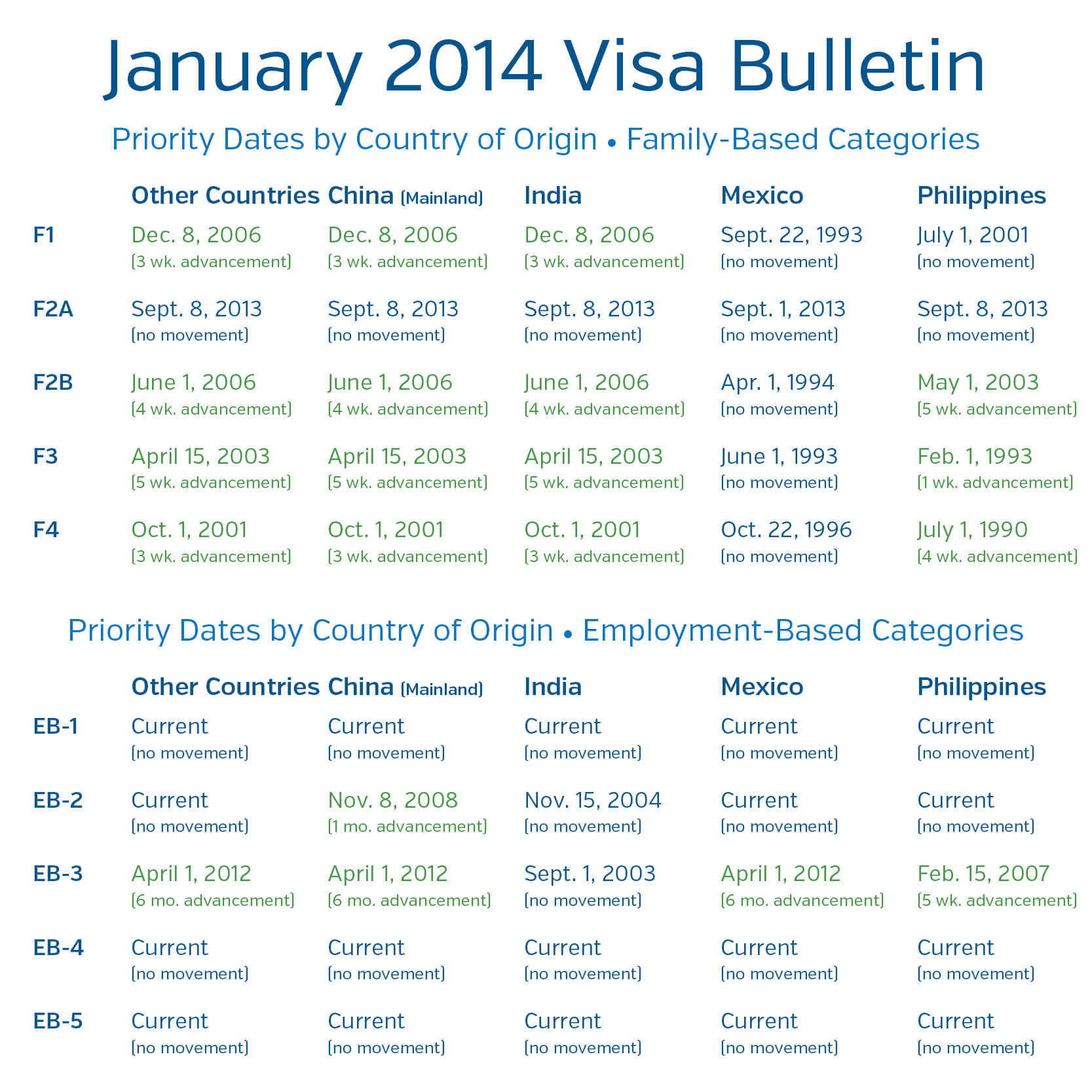 It's been several years since the employment-based preference categories developed huge backlogs. However, no one was prepared for today's announcement from the State Department that most of the family-based categories will retrogress between one and three years beginning on January 1, 2011.
Consider the worldwide categories: Beginning in January 1, the 1st preference category (unmarried sons and daughters of U.S. citizens) goes from a 5-year to a 6-year wait. The story is much, much worse in the 2A category (spouses and children of permanent residents), where the wait expands from a mere 4 months to 3 years, a 9-fold increase. In the already beleaguered 2B category (adult sons and daughters of permanent residents), the wait increases from 5 1/2 to nearly 8 years. For married sons and daughters of U.S. citizens (3rd preference category), the wait remain roughly the same: 9 years.
What does the State Department have to say about all of this:
"As reported in the December Visa Bulletin (number 27), the cut-off dates for most family preference categories advanced at a very rapid pace during the past two years. Those movements have resulted in a dramatic increase in the level of applicant demand received in recent months. This has required the retrogression of many Family preference cut-off dates for January in an effort to hold number use within the various numerical limits. Further retrogressions cannot be ruled out should demand continue at the current levels" (emphasis added).
Client Reviews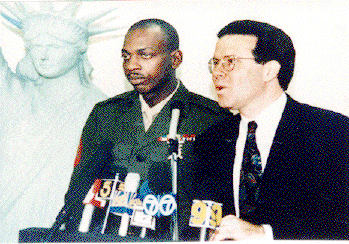 Know Their Job Well And Perform It Flawlessly
"Don't do the mistake we did and try to save few bucks going with nonprofessionals and sole practitioners! It will end up not only costing you much more in the long run, but also putting your status in jeopardy which can have a priceless impact. It is one of the most important steps in your life."
- Sgt. Danny Lightfoot, Los Angeles, California
Read More Reviews
Zoom Consultations Available!
If you are one of the large number persons negatively affected by these changes, you can console yourself by thanking God that you were not born in either Mexico or the Philippines, where the waiting times are considerably longer. If you are a permanent resident and wish to sponsor your husband or wife who was born in Mexico, be prepared to be separated nearly 6 years. For Filipinos, most of the waiting times for family members will be an incredible 12 to 23 years come 2011.
There will be no similar retrogression in the employment-based categories come January, probably because the U.S. economy is stagnant, and employers are sponsoring very few foreign-born workers. In any case, the waiting times are already at record highs in the 3rd preference category (professionals, skilled, and unskilled workers), particularly if you were born in mainland China or India. In fact, the waiting times in the 2nd preference category (persons with advanced degrees) are a disaster if you were born in either of these two populous countries.
The coming retrogression provides a golden opportunity for the next Congress to ease immigration restrictions which divide families and prevent legal workers from becoming permanent residents, often solely because of their country of birth. As I write these words, many members of Congress are railing against the DREAM Act, characterizing it as "a backdoor amnesty" for undocumented students.
Will the Congress be more sympathetic to legal immigrants who remain separated from their spouses and parents for years simply because they are abiding by the rules? Perhaps, but I for one am not holding my breath.