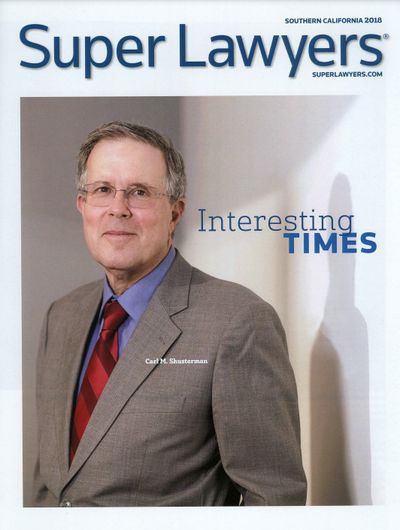 עורך דין לענייני הגירה קארל שוסטרמן כיהן למעלה מ-40 שנה. הוא כיהן כעורך דין בשירות ההגירה והאזרחות של ארה"ב (INS) משנת 1976 עד 1982, כאשר התמנה לעסקה פרטית.
קארל הופיע ב- מגזין SuperLawyers, ב- Wall Street Journal, ב- Los Angeles Times, ב- ABA Journal ובמגוון אמצעי תקשורת אחרים.
למעלה מעשור, הוא נבחר כאחד מ- העורכי דין הטובים ביותר באמריקה וכ- עורך דין מצטיין על ידי עמיתיו במקצוע.
קארל הוזכר כ- אחד מ-15 העורכי דין הטובים ביותר בארה"ב להגירה עסקית על ידי מגזין המשאבים האנושיים. העבודה הקשה שלו והקדנשיון לתחום ההגירה הביאו לו את הדירוג הגבוה ביותר ("AV") ביכולת משפטית ואתיקה מהמדריך המשפטי המכובד Martindale-Hubbell.
הוא כיהן גם כחבר בוועדת ההגירה והלאום של המדינה. קארל מפורט גם ב- מי מי בתחום ההגירה התעשייתית בעולם וב- מדריך צ'מברס ארה"ב לעורכי דין עסקיים מובילים.
בבקשה מהסנאטור סם בראונבאק (R-KS), שוסטרמן העיד כ- עד מומחה לפני ועדת ההגירה בסנאט בוושינגטון, די. סי. הוא עבד גם עם צוות הסנאטור בראונבאק להכנת חוק להגברת מספר הרופאים והאחיות הגרים שיכולים להגיע לארה"ב כדי לעבוד באזורים בהם חסר רפואה.
Client Reviews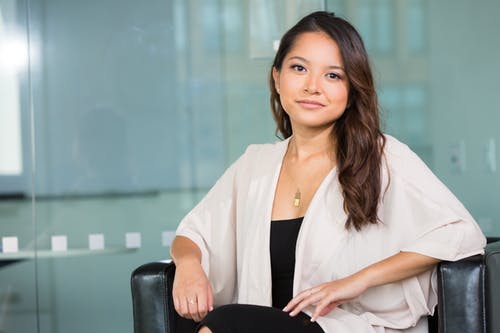 מומחה משפטי בכל הקשור להגירה
"הגבר ומשרד העורכים המייצג אותו היוו את אני ואת משפחתי באופן מאוד מוצלח. הוא לא רק מומחה משפטי בכל מה שקשור להגירה, אלא הוא גם אדם מדהים שמרגיש את הלקוחות שלו ודואג שהצדק יעשה."
- מריה דווארי קנאפ, שיקגו, אילינוי
Read More Reviews
Zoom Consultations Available!
החוק הגירתי הוא אישי מאוד עבור קארל. אשתו הגרה לארצות הברית מהפיליפינים. הם הכירו בשנות ה-70 כאשר שניהם עבדו ב-INS. בנם נולד בקנדה והורי בת אשתו הם מהגרים מהודו.
קארל שוסטרמן הוא היו"ר הקודם של האיגוד האמריקאי של עורכי דין ההגירה (AILA), פרק דרום קליפורניה וכיהן כחבר בלשכת המנהיגות הלאומית של AILA (1988-97). הוא כיהן בכמה ועדות של AILA, דיבר במספר כנסים של AILA ותרם מאמרים אקדמיים לפרסומיה של AILA.
בנוסף לעבודה כעורך דין בתחום ההגירה, קארל הוא כותב ומרצה על חוק ההגירה באופן תדיר.
המאמרים שלו, מכתבים לעורך וציטוטים שלו הופיעו ב-New York Times, Washington Post, Globe and Mail של קנדה, USA Today, Los Angeles Times, Wall Street Journal, National Law Journal, California Lawyer, Los Angeles Lawyer, Journal of the American Medical Association, Christian Science Monitor, Atlantic Monthly, Computer World, Information Week, Issues in Science and Technology, Variety ובמספר מגזינים נוספים.
עורך הדין להגירה שוסטרמן כתב ל- והוצטט באופן מרובה ב-, מגזינים מובילים המתמחים בחוק ההגירה, כולל Interpreter Releases, Immigration Law and Procedure, Immigration Briefings, Inside Immigration, Immigration Journal ו-U.S. Immigrant Magazine. בנוסף, הוא הופיע במגוון תוכניות טלוויזיה כולל ה- Today Show של NBC, Headline News של CNN ובתוכניות רדיו מגוונות ששודרו ברחבי הארץ.
קארל שוסטרמן ייצג לקוחות, גם תאגידים וגם פרטיים, ברחבי ארצות הברית וברחבי העולם. הוא דיבר בכנסים על הגירה ביותר מעשרה מדינות בארה"ב וגם בקנדה, מקסיקו, דרום אמריקה, אסיה ואירופה.
קארל גאה לעבוד כיועץ משפטי לעורכי דין מיומנים בתחום ההגירה שעבדו במשרדו של קארל שוסטרמן לפני שיסדו את המשרדים החוקיים שלהם:
עורך דין לענייני הגירה ג'ניפר רוזדזילסקי היא מומחית מוסמכת בחוק ההגירה (הבר המדינתי של קליפורניה). ג'ניפר מתמחה בהגירה מבוססת משפחה, הגנה מפני גירוש ותביעות בבית המשפט הפדרלי.
עורך דין לענייני הגירה להגירה שריל גרטלר יש עשורים של ניסיון בהגירה מבוססת עבודה, כולל מקרים מסוג EB-1, EB-2 ו-EB-3, PERM, ואשרות עבודה זמניות למשקיעים מסוג E-2, מקצוענים מסוג H-1B, מנהלים ומנהיגים מקומפניות בינלאומיות מסוג L-1 ו-O-1 לאנשים בעלי יכולת יוצאת דופן.
עורך דין לענייני הגירה קארל שוסטרמן – סיפורי הצלחה

******************************************************************************
כתב ויתור – השתמשנו באינטיליגנציה מלאכותית, בדיוק בצ'אט GPT 4, כדי לתרגם את הגרסה המקורית באנגלית של עמוד זה לשפה זו בשנת 2023. אנחנו לא יודעים האם התרגום הזה מדויק לחלוטין. בנוסף, ייתכן כי העמוד הזה אינו מעודכן לחלוטין. אנו ממליצים לקוראים שלנו שלא להסתמך על עמוד זה כייעוץ משפטי, אלא פשוט כמידע רקע הקשור למערכת ההגירה של ארצות הברית

Decades of Immigration Experience Working for You
What Can We Help You With - Videos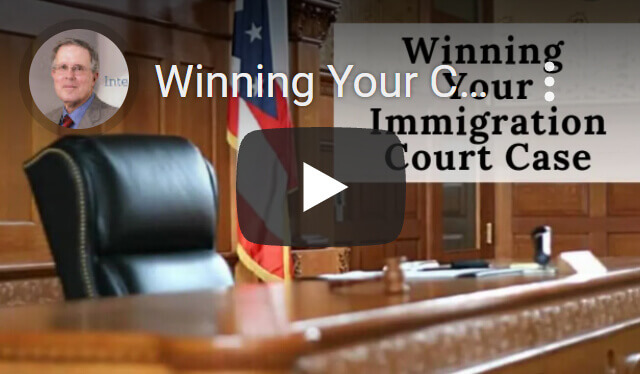 Winning Your Case in Immigration Court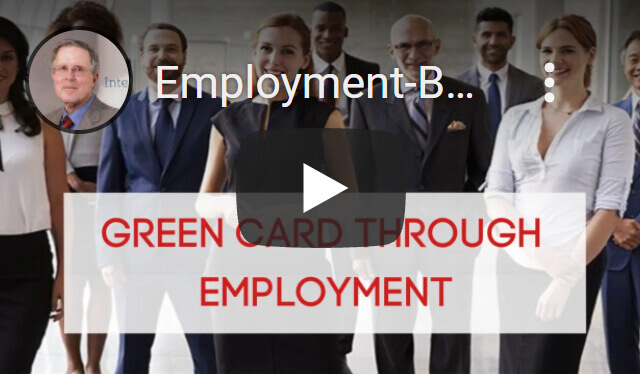 Green Cards through Employment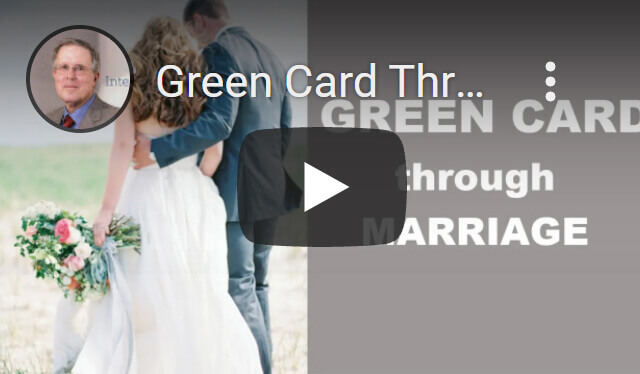 Green Card through Marriage
---
Carl Shusterman
Immigration Attorney Carl Shusterman has 40+ years of experience. He served as an attorney for the U.S. Immigration and Naturalization Service (INS) from 1976 until 1982, when he entered private practice. He has testified as an expert witness before the US Senate Immigration Subcommittee. Carl was featured in SuperLawyers Magazine. Today, he serves as Of Counsel to JR Immigration Law Firm.
---