Last year, employers submitted so many H-1B petitions, the USCIS had to pick the winners by lottery.
This year, seven months after the opening of the filing season that started on April 1st, the H-1B cap has yet to be reached. However, the numbers may not last long.
During the first week of April, the USCIS received almost enough H-1B petitions to fill the 20,000 cap for persons with advanced degrees, but only 43,000 petitions against the 65,000 general cap.
Over four months later, only 2,000 more H-1B petitions had been approved.  Why so few?
It's the economy, stupid!
But apparently, despite all the gloom and doom over the high unemployment rate, U.S. employers are again starting to hire professional workers. Between September 25 and the end of October, the USCIS approved over 7,000 additional H-1B petitions bringing the total to 53,800 and forcing advanced degree professionals to compete for numbers against those with Bachelors degrees. We are tracking each new USCIS announcement with our two charts at
https://www.shusterman.com/h1bcapinformationfiscalyear2010/
At this rate, the H-1B cap may be reached in January, maybe even by Christmas!
Who should act quickly to claim an H-1B number? Students working using Optional Practical Training (OPT). When you have a one-year work permit in your hand, and can easily move from employer to employer, it's easy to become complacent.
However, if the H-1B cap is reached in a matter of weeks, imagine what may happen next April Fools' Day? Yes, another H-1B lottery. And a lot of OPTs would have to return home.
So if you graduated from a university in the U.S. with a Bachelors, Masters or a Ph.D., don't rest on your EAD. Ask your employer to sponsor you for an H-1B, and do so ASAP.
Client Reviews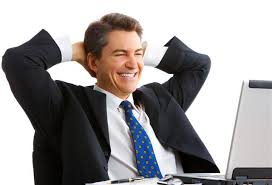 Outstanding Services!
"I want to acknowledge the Law Office of Carl Shusterman for their diligent and responsive attention to my case - from H1B to PERM to green card."
- Ken Calvert, San Antonio, Texas
Read More Reviews
Zoom Consultations Available!