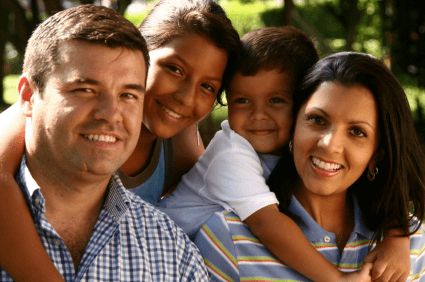 President-Elect Biden and Congress have the opportunity to act on an important, if much overlooked, immigration issue in 2021.
The passage of a simple amendment could prevent thousands of family members who follow the law from being separated for years, decades or even a lifetime through no fault of their own.
Generally, when a person qualifies for a green card, the person's spouse and unmarried, minor children all immigrate together.
However, in some family and employment categories, the waiting time for green cards has become so long that by the time the principal applicant gets to the front of the line, his children have already turned 21 years of age and are no longer eligible to immigrate together with their family members despite having waited in line for a decade or longer.
The Child Status Protection Act
Congress sought to address this problem in 2002 by passing the Child Status Protection Act (CSPA).
Client Reviews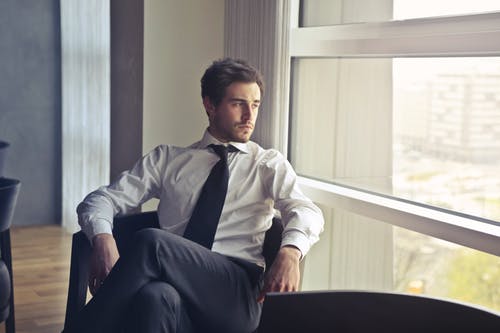 If You Want the Best Result Possible
"Mr. Shusterman and his law firm have represented both me personally and the nonprofit organization that I am associated with. The cases have ranged from the simple to the complex and contentious. Each case has been successfully completed. It is very simple – if you want the best result possible, then select Carl Shusterman."
- Richard B. Knapp, Chicago, Illinois
Read More Reviews
Zoom Consultations Available!
CSPA created a formula by which the length of time that a visa petition was pending could be subtracted from the child's age once the priority date (the place in line for a green card) becomes current.
In addition, CSPA's automatic conversion clause provides that if the age of the child is determined to be 21 years of age or older, "the alien's petition shall automatically be converted to the appropriate category and the alien shall retain the original priority date issued upon receipt of the original petition."
Problem solved?  Unfortunately not.
Why Biden and Congress Need to Act Now
The following example illustrates the continuing problem:
Reshma (not her real name) was 15 years old when her family arrived in the U.S. from India in 2007. Her mother obtained an H-1B visa to work in the U.S. as a cancer researcher. A year later, she was sponsored for a green card by her employer. Given the long wait for Indians to obtain employment-based green cards, she had to wait until 2015 for her priority date to become current in order to apply for adjustment of status.
By this time, Reshma was 23 years of age and was no longer a minor, she was not entitled to remain in the U.S. as an H-4 dependent of her parents.  In order to comply with the law, she had returned to India prior to her 21st birthday, and had been separated from her family for almost 2 years.
Unfortunately, the CSPA age formula is simply a matter of luck. How long a visa petition remains pending is beyond the control of the beneficiary.  Had her mother's petition been pending for 3 years, Reshma's CSPA age would have been 20, and she could have obtained a green card and been able to reunite with her parents and siblings. However, since her mother's petition was pending for 1 year, Reshma's CSPA age 22 years, too old to immigrate together with her family.
However, CSPA's automatic conversion clause could have been Reshma's saving grace. This clause should have allowed her to "retain" her 2008 priority date. And now that her parents were lawful permanent residents of the U.S., they could sponsor her under the family-based 2B category as the unmarried, adult daughter of green card holders.
The Supreme Court's CSPA Decision
The problem was that, in 2014, the U.S. Supreme Court, in Scialabba v. Cuellar de Osorio, held in a 5-4 decision, that the language of CSPA was ambiguous, and that the automatic conversion clause needed to be interpreted more narrowly as the government contended.  Under the government's interpretation, Reshma could not "retain" her priority date, nor could she "automatically convert" to the 2B category.
What is interesting about this is that 6 current and former U.S. Senators, 3 conservative Republicans and 3 liberal Democrats, submitted a Friend of the Court brief to the Supreme Court in which they vehemently disagreed with the government's position:
"The Members also seek to inform the Court that the language used in the CSPA is unambiguous: all derivative-beneficiary children who age out shall be entitled to automatic conversion and shall retain their original priority date. The Members disagree with the Solicitor General's view that there is 'tension' in the statute and that its text should be disregarded in light of current agency practices. This Court should emphasize the duty of all federal agencies to execute the unambiguous mandates of Congress."
The Supreme Court's decision does not mention the legal brief filed by the Senators.
As a consequence of the Court's decision, Reshma has been separated from her family for many years. She cannot get married without losing her place in line for a green card. However, soon she will be eligible for a green card and will be able to rejoin her family in the U.S.
Sad as this is, it would be far worse for Reshma had she been born in the Philippines.
An Amicus brief filed in the DeOsorio case by AILA and CLINIC in 2012 before the U.S. Court of Appeals for the 9th Circuit stated as follows:
"The number of F-2B visas available to the Philippines is also 1,841. The number of pending F-2B applicants from the Philippines is 52,823. The length of time it will take to clear up the current backlog is approximately 28.7 years…"
Reshma would have been separated from her family for almost 30 years! But what if she had been born in Mexico? Here the brief states the following:
"The number of F-2B visas available to Mexico is 1,841. The number of pending F-2B applicants is 212,621. The length of time it will take to clear up the backlog is approximately 115.5 years…"
In other words, under the government's interpretation of CSPA, children born in Mexico who age-out while waiting for green cards with their parents could be separated from their family for the rest of their lives!
Biden and Congress Can Fix CSPA
Sympathetic to the plight of these children and their families, Members of Congress with very different views on immigration such as former Representative Lamar Smith (R-TX) and Senator Charles Schumer (D-NY) have each introduced legislation which included amendments to give life to CSPA's automatic conversion clause.
However, because Congress has been unable to pass any important immigration legislation during the past decade, the government's narrow version of the automatic conversion clause remains law, and family separation is a continuing and worsening problem.
The amendment would be simple. All children who have waited in line with their parents for green cards should be given credit for the time that they stood in line. In other words, they should be able to "retain" their original priority dates. Once their parents become LPRs, their children should "automatically convert" to the family-based 2B category.
This way, as Congress intended when they passed CSPA in 2002, the parents are not separated from their children when they become lawful permanent residents.
Hopefully, Biden and Congress can join forces and pass legislation to clarify CSPA and prevent the separation of families who follow the rules in immigrating to our country.