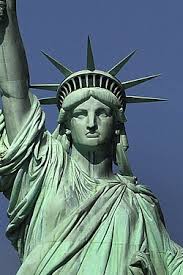 The Immigration and Nationality Act of 1965 (aka the "Hart-Celler Act") turned 50 years old on October 3, 2015.
The Act was passed shortly after the Civil Rights Acts in 1964 and 1965, and ended the National Origins quota system which had restricted most U.S. immigration to natives of Germany, Great Britain and Ireland. For example, in 1929, out of 150,000 immigrate slots, over 50,000 were reserved for Germans, 100 to Greeks and zero to Chinese.
With the 1965 Act, we committed ourselves, for the first time, to accepting immigrants of all nationalities. However, when the Act was passed, there was little certainty that more than a few thousand persons from non-European countries would be able to immigrate to the US.
Client Reviews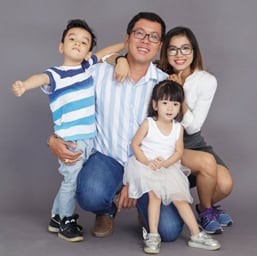 Professional and Knowledgeable Law Firm
"I've had a decade of experience with Mr. Shusterman's law firm. I used them for my immigration needs from H1 to citizenship. It is safe to say this is one of the most competent, professional and knowledgeable law firms. If there is a firm that can handle any possible immigration case routine or otherwise; then this is it."
- D. Chen, Phoenix, Arizona
Read More Reviews
Zoom Consultations Available!
The Act, as introduced, would have based most immigration on the skills of each immigrant. However, in order to secure the support for the bill, the Johnson Administration agreed to let Representative Michael Feighan (D-Ohio), the Chairman of the House Immigration Subcommittee, amend the bill to grant most green cards to relatives of U.S. citizens and a far lesser amount to persons based on their skills. Representative Feighan's intent was to make sure that U.S. immigration would remain European-based. Since over 90% of the U.S. citizens were of white, European background, he reasoned that a mostly family-based system would keep America white. What Rep. Feighan and his allies failed to consider was that most Europeans no longer wished to immigrate to the U.S.
Senators and members of the House of Representatives voted for the bill in overwhelming numbers. The primary opposition came from segregationist Southerners who did not want to change the National Origins quota system. Senator Sam Ervin (D-NC) was able to amend the bill in order to impose a first-time 120,000 person quota on immigration from the Western Hemisphere, a move that made it impossible for many people to legally immigrate to the U.S.
The Immigration Law Turns 50 – President Johnson's Statement
Upon signing the bill into law, President Johnson's statement included the following:
"This bill says simply that from this day forth those wishing to immigrate to America shall be admitted on the basis of their skills and their close relationship to those already here. This is a simple test, and it is a fair test. Those who can contribute most to this country – to its growth, to its strength, to its spirit – will be the first that are admitted to this land."
These days, we welcome immigrants from all countries. An increasing number are admitted due to their education and skills. True, there is more work to be done, but the Immigration and Nationality Act of 1965 was revolutionary.