The Thai Community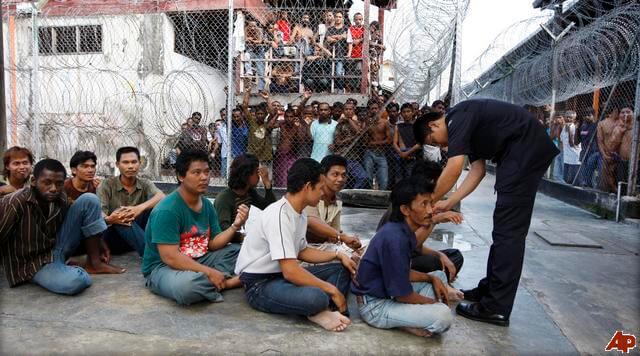 Development Center (Thai CDC) was founded in 1994 by leading human rights activist, Chanchanit Martorell, on the idea that all peoples have a basic right to a decent standard of living and quality of life. Yet, in the Thai and other disadvantaged communities, people are living in substandard housing and lack access to basic health services, education, and quality employment.
As a social change organization engaged in human rights advocacy and broad based community development, the Thai CDC seeks to empower the most vulnerable and economically disadvantaged members of the Thai community. They include poor recent immigrants, low wage workers, welfare recipients, and victims of human trafficking.
Its mission is to "advance the social and economic well-being of low and moderate income Thais and other ethnic communities in the greater Los Angeles area through a comprehensive community development strategy including human rights advocacy, affordable housing, access to healthcare, promotion of small businesses, neighborhood empowerment, and social enterprises."
Given that Thailand has become a major source country for trafficked persons and the US has become a popular destination country, Martorell currently leads the only Thai organization in the US addressing the persistent problem of human trafficking from Thailand into the US.
Client Reviews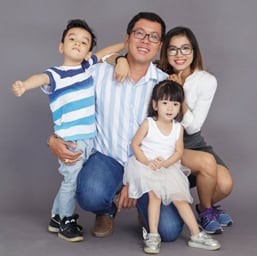 Professional and Knowledgeable Law Firm
"I've had a decade of experience with Mr. Shusterman's law firm. I used them for my immigration needs from H1 to citizenship. It is safe to say this is one of the most competent, professional and knowledgeable law firms. If there is a firm that can handle any possible immigration case routine or otherwise; then this is it."
- D. Chen, Phoenix, Arizona
Read More Reviews
Zoom Consultations Available!
The first case of modern day slavery in the US was discovered after a raid by federal and state authorities, Martorell's organization, and law enforcement in El Monte, California in 1995. Seventy two Thai garment workers were found working in conditions of slavery in a clandestine, makeshift garment factory, where they toiled 16 to 18 hours a day surrounded by barbed-wire and under constant 24/7 surveillance by armed guards for little to no pay for as long as seven years. These workers lived and worked under the fear of physical harm as they were threatened with retaliation and retribution against them and their families in Thailand should they dare escape.
After the case broke, Martorell's organization immediately provided for the victims' daily health and welfare needs. Martorell also mobilized other civil, immigrant, and workers' rights organizations to demand justice for the workers, ultimately leading to many historic and precedent setting victories for trafficked victims that would forever change how victims are perceived, treated, served, and fully restored, spawning an anti-trafficking movement and leading to the enactment of the landmark legislation, Trafficking Victims' Protection Act.
However, the El Monte Thai Slavery Case was just the tip of the iceberg for human trafficking. Since that case, Thai CDC, under Martorell's leadership, has worked on six more cases involving over 600 Thai victims trafficked for domestic work, sexual exploitation, welding, and agriculture over the past 15 years. The current Thai CDC case involving over 400 Thai farmworkers just made international headline news and has been described as the largest case of human trafficking in US history.
As a result of Thai CDC's vigilance in advocating for victims and exhausting all legal remedies, all victims served by Thai CDC have won redress and restitution, have been able to bring their families to join them in the US (since victims cannot return to their home country due to the real fear and threat of retaliation from their traffickers and recruiters, who are sometimes aided by underground gangs and/or corrupt government officials), and been accorded legal status and protection while their traffickers are criminally prosecuted. Thai CDC's services extend to members of their families too who must then be resettled, provided cultural orientation, and sheparded through a complex web of systems to help them achieve full integration in a new country upon reunification, thereby increasing the number of victims being served by Thai CDC to over 2,000.
Thai CDC's mobilization of the workers from these cases also led to the movement against human trafficking and slavery in the US, reforms in the garment industry, legislation to protect future trafficked victims, a broader definition of human trafficking to include all forms of slavery-like practices such as contract and debt bondage labor, the founding of the Coalition to Abolish Slavery and Trafficking, education and training of law enforcement and service providers, and greater awareness of the serious problem which, sadly, continues to persist today unabated.
In 2001, the California Wellness Foundation selected Martorell as a Violence Prevention Initiative Fellow. She is also a recipient of a number of awards and honors, including State Senator Curren Price Sheroes Award, Assemblyman Kevin De Leon Asian Pacific Heritage Month Award, the Thai Association of Southern California Exemplary Leadership Award , the Kasertsart University Alumni Association of USA Advocate Award, KCET Unsung Hero Award, Leadership Education for Asian Pacifics Leadership Award, the Asian Pacific Women's Network Women Warrior Award, the Asian Pacific American Labor Alliance Distinguished Service Award, the Asian Business Association Asian American Leadership Award, the Los Angeles Women's Foundation Mentor Award, the Los Angeles City Commission on the Status of Women Woman of Courage Award, and a Certificate of Recognition from Assemblyman Luis Caldera for "A Woman Making A Difference in the Heart of Los Angeles."
"On the surface, it looks like the workers were legally contracted," Martorell said in a Los Angeles Times interview on the Thai Farmworkers' Case. "But on closer inspection, it's slavery. Their passports were confiscated … and threats were made if any of them dared to try to escape. The (US) guest worker program can be legalized slavery if you don't constantly monitor it."
On September 2nd, 2010, the federal government indicted Global Horizons' CEO, Mordechai Orian, three of his employees, and two Thai recruiters with conspiracy to commit forced labor and document servitude against 400 Thai farmworkers that could now land these individuals up to 70 years of prison time if found guilty. The indictment demonstrates another victory for Martorell and Thai CDC after seven years of waging a relentless struggle to bring justice and accountability to hundreds of enslaved Thai farmworkers. Their fierce determination finally paid off with this recent federal indictment. 
However, due to the growing federal budget deficit, funding for anti-human trafficking and slavery has been cut back dramatically, while human trafficking is growing at a pace that may quickly surpass drug trafficking. In fact, human trafficking and slavery has become the most profitable and second largest criminal activity in the world. 
"IF SLAVERY IS NOT WRONG, NOTHING IS WRONG." – ABRAHAM LINCOLN
Take action now to support Thai CDC's heroic efforts in abolishing human trafficking and slavery, which is being accomplished on very limited resources. With your donation, Thai CDC will be able to expand its staffing capacity to better serve victims and to continue its noble work to protect human rights. Your donation will also enable Thai CDC to intensify its campaign and efforts to educate legislators and the general public about this issue, which will bring about the necessary changes that can prevent human trafficking and make slavery a thing of the past.
You can make a tax deductible financial contribution directly to Thai CDC at Thai CDC's website www.thaicdc.org and click on the donation button, or send a check made payable to Thai CDC at 6376 Yucca Street, Suite B, Los Angeles, CA 90028, or you can contact Thai CDC at (323) 468-2555 for more information.