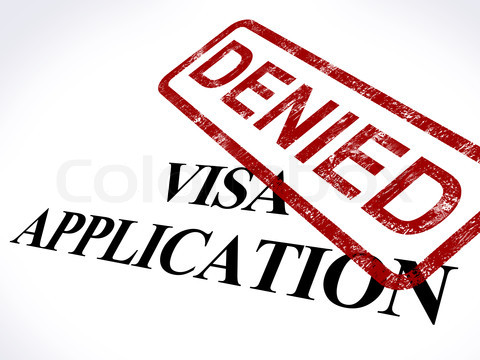 When our Founding Fathers wrote the Constitution and the Bill of Rights and established the doctrine of separation of powers, they did not carve out an exception for consular non-reviewability. This came about much later as a result of ignominious laws and rulings which excluded Chinese immigrants from the United States.
Today, if I, a US born citizen, were sponsoring my wife for a green card, and the USCIS denied her application without explaining why, I could sue the USCIS in Federal Court to challenge the decision.
Why should the Federal Courts lack jurisdiction over the decision of a State Department consular officer to deny a green card to the spouse of a US citizen when they clearly have jurisdiction to review an identical decision by a USCIS examiner? This makes no sense whatsoever.
The Supreme Court's recent decision to grant certiorari in Kerry v. Din, 718 F.3d 856 (9 Cir. 2013), a Circuit Court decision which relies on a tiny crack in this seemingly absurd doctrine, allows the Court to reexamine consular non-reviewability for the first time in over 40 years.
Client Reviews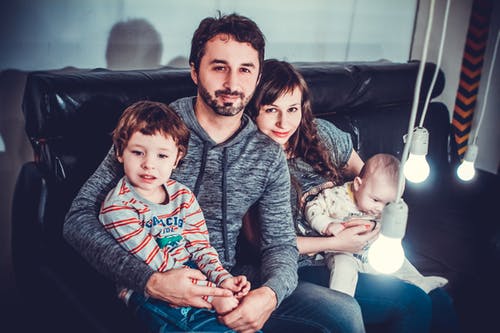 Life Saver
"After wasting thousands of dollars on other lawyers, Mr. Shusterman was life saver. I recommend him hands down!"
- Mukta Mohan, Buffalo, New York
Read More Reviews
Skype Consultations Available!
Here is the story behind Kerry v. Din:
In September 2006, Fauzia Din, a US citizen, married a man born in Afghanistan. The next month, she submitted an I-130 visa petition on his behalf. In 2008, the USCIS notified her that the petition was approved and, in September of that year, Ms. Din's husband had his green card interview.
He answered all the questions truthfully, including the ones regarding his employment as a payroll clerk for the Afghan Ministry of Social Welfare during the Taliban regime, and his job as a clerk for the Afghan Ministry of Education for the new government which came to power after the US invasion. The interviewing officer informed him that he would receive his immigrant visa in the next few weeks.
However, after many months of inquiries from him and his wife, in June 2009, he was informed that his visa had been denied and that he was ineligible for a waiver.
After an inquiry as to why he was inadmissible, in July 2009, the US Embassy e-mailed him that his visa had been denied under 8 U.S.C. 1182(a)(3)(B). This section of law lists a wide variety of grounds of inadmissibility due to terrorist activities.
Did the Embassy believe that he was a terrorist, or merely that he is inadmissible for having worked as a payroll clerk for the Taliban-controlled government? The State Department refused (and continues to refuse) to answer this all-important question.
Ms. Din sued the State Department in Federal Court in an effort to get an answer. However, the District Court Judge dismissed her complaint citing the doctrine of consular non-reviewability.
She appealed to this ruling to the US Court of Appeals for the 9th Circuit. On May 23, 2013, the Court ruled, in a split decision, that there is a limited exception to this doctrine which is applicable to her. They ordered the State Department to provide Ms. Din with a "facially legitimate and bona fide" reason for denying her husband's immigrant visa, citing the Supreme Court's decision in Kleindienst v. Mandel, 408 U.S. 753 (1972).
The Court stated that while generally, federal courts are without power to review the actions of consular officers:
"…we have recognized a limited exception to the doctrine of consular non-reviewability. When the denial of a visa implicates the constitutional rights of an American citizen, we exercise 'a highly constrained review solely to determine whether the consular official acted on the basis of a legitimate and bona fide reason.'"
Why is the State Department challenging this extremely limited exception when their own Customer Service Statement to Visa Applicants states, "We promise to you, the visa applicant, that…we will explain the reason for any visa denial to you."?
Hopefully, the Supreme Court will rule that a US citizen who has been fighting to bring her husband to the US for over 8 years, is entitled to more than a citation to a code section as the reason why a consular officer denied her husband's application to live together with her in the US.
More importantly, the entire rationale behind the doctrine of consular non-reviewability is contrary to the concept of a free society in which citizens are guaranteed certain rights.
The Supreme Court, in considering Kerry v. Din, should reexamine consular non-reviewability, since this doctrine undermines the right of due process of law guaranteed in the Bill of Rights.
The Supreme Court could uphold individual rights as intended by the framers of the Constitution and protect US citizens from the unchecked power of big government by following the logic of the dissent in US ex rel. Knauff v. Shaughnessy, 338 U.S. 537 (1950), in which Justice Jackson, joined by Justices Black and Frankfurter, explains:
"Now this American citizen is told he cannot bring his wife to the United States, but he will not be told why. He must abandon his bride to live in his own country, or forsake his country to live with his bride…"
"Security is like liberty in that many are the crimes committed in its name. The menace to the security of this country, be it great as it may, from this girl's admission is as nothing compared to the menace to free institutions inherent in procedures of this pattern. In the name of security, this police state justifies its arbitrary oppressions on evidence that is secret, because security might be prejudiced if it were brought to light in hearings. The plea that evidence of guilt must be secret is abhorrent to free men, because it provides a cloak for the malevolent, the misinformed, the meddlesome, and the corrupt to play the role of informer undetected and uncorrected…"