Volume Twenty Four, Number Nine
SHUSTERMAN'S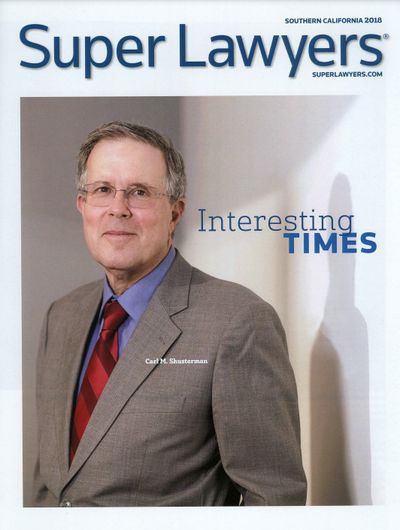 IMMIGRATION UPDATE is the Web's most popular e-mail newsletter regarding US immigration laws and procedures with over 40,000 subscribers located in more than 150 countries. It is written by a former INS Trial Attorney (1976-82) with over 40 years of experience practicing immigration law.
Published by the Law Offices of Carl Shusterman, 600 Wilshire Blvd, Suite 1550, Los Angeles, California, 90017. Phone: (213) 623-4592 x0
Want to keep up to date with the latest changes in immigration laws, procedures, processing times and forms? Subscribe now to our free Immigration Newsletter, join the conversation on our Facebook Page, follow our Blog Posts and subscribe to our "How-To" Immigration Videos.
Client Reviews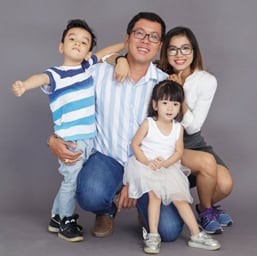 Professional and Knowledgeable Law Firm
"I've had a decade of experience with Mr. Shusterman's law firm. I used them for my immigration needs from H1 to citizenship. It is safe to say this is one of the most competent, professional and knowledgeable law firms. If there is a firm that can handle any possible immigration case routine or otherwise; then this is it."
- D. Chen, Phoenix, Arizona
Read More Reviews
Zoom Consultations Available!
Shusterman's Immigration Update September 2019
TABLE OF CONTENTS
1.
2. September 2019 Visa Bulletin
3. Visa Bulletin Predictions for FY2019
4. Immigration Government Processing Times
5. Success Story:
6. Trivia Quiz: Prominent Immigrant Women
7. Ask Mr. Shusterman: Green Cards for Caregivers
8. Shusterman's Upcoming Immigration Seminars
9. Jobs & Green Cards for RNs & MedTechs: Free Legal Help!
10. Winner of Our August 2019 Immigration Trivia Quiz
NEWS FLASHES
Public Charge Rule Has Expanded How Does This Affect You? — DHS issued a new public charge regulation on August 15, 2019. The regulation will primarily affect persons who apply for immigration benefits starting on October 15, 2019. It is anticipated that the State Department will adopt the same standards when deciding whether or not to grant an immigrant or non-immigrant visa abroad.
Certain Types of Indian Marriages May Lead to Allegations of Marriage and Visa Fraud — Department of State announced recently that some Indian non-immigrant visa applications were refused based on allegations of marriage fraud, a problem stemmed from the Arya Samaj weddings. These marriages are legal in some Indian States, but are scrutinized by DOS because in some cases the couples married for the sole purpose of derived U.S. immigration benefits. For this reason, those married in an Arya Samaj wedding need to demonstrate the validity of their relationship.
Lawsuit Challenges Trump's Administration Nationwide Extension of Expedited Removal — On July 23, 2019, DHS issued a notice that would broadly expand expedited removal to undocumented immigrants who cannot demonstrate they have been living in the United States continuously for at least two years. Individuals subject to expedited removal can be deported without a hearing before an immigration judge or even without legal representation.
Immigration Raids Undermine Due Process Rights — On August 7, 2019, Immigration and Customs Enforcement (ICE) arrested hundreds of workers in a massive raid at seven Mississippi food processing plants without regard for family values and the fundamental principles of due process law. The nationwide raids that the Trump administration has announced have been designed to instill fear and intimidation in the immigrant community.
USCIS Announces 7 International Offices Will Remain Open— On August 9, 2019, USCIS announced it is shutting down all but seven of its field offices overseas including those open in Beijing, Guangzhou, Nairobi, New Delhi, Guatemala City, Mexico City, and San Salvador. The rationale behind this decision is purportedly to allocate USCIS resources more effectively by adjudicating immigration petitions that require in-person interviews, strengthening integrity through fraud detection, and reducing the patent backlog.
Trump Administration Moves to Decertify Union of Immigration Judges — The Justice Department has moved to decertify the union of immigration judges, which has been openly critical of Trump administration's immigration enforcement agenda. Last year, the union protested against the department's quota system and the lack of support staff for immigration judges.
Attorney General Barr Rules Family Ties Will No Longer Qualify as Grounds for Asylum — On July 29th, 2019, Attorney General William Barr issued a precedent decision in Matter of L-E-A- in which he stated his view that family cannot be considered as a particular social group, thus it does not qualify for the grounds for asylum. This decision aimed to restrict asylum by targeting an entire category of asylum seekers: families. Meanwhile, circuit courts have voluminous case law that directly contradicts with Attorney General's decision.
The Mellon-Family Heiress who Bankrolled the Anti-Immigration Movement — Cordelia Scaife May, an heiress to the Mellon-family fortune, influenced anti-immigrant politics in the United States by funding the nation's three largest restriction groups, which include the Federation for American Immigration Reform, NumbersUSA and the Center for Immigration Studies. Through her Colcom Foundation, Mrs. May became a significant supporter of anti-immigrant policies that promoted militarizing the border, limiting legal immigration, shifting to a more merit-based system that prioritized high-skilled workers, and cutting off immigrants from public benefits.
USCIS Tightens Rules for Parole-Based Employment Authorization — On August 19, 2019, USCIS issued a policy guidance stating that the agency will grant parole to undocumented immigrants "only on a case-by-case basis for urgent humanitarian reasons or significant public benefit." This policy guidance will help officers ensure that parole-based employment authorization is properly adjudicated in addition to alleviating the ongoing humanitarian and security crisis along the southern border.
California Files Lawsuit To Stop Indefinite Detention Of Migrant Families and Children — California has led a multistate lawsuit opposing a new regulation from the Trump administration allowing the government to detain migrant families indefinitely, while an immigration judge considers whether or not to grant them asylum in the United States. This rule undermines the Flores Settlement Agreement which requires children to be released, after 72 hours of being held, to their parents, legal guardian, adult relative or a licensed program.
DOJ Interim Rule Delegates Authority from Attorney General to EOIR Director — The Department of Justice issued an interim final rule that will restructure the Executive Office for Immigration Review (EOIR). Under this new rule, the EOIR director will have the power to accept or deny appeals to asylum cases in order to address the backlog of cases in the immigration court system.
DHS Proposes Removal of 30-Day Processing Provision for EAD Applications — On September 9, 2019, DHS published a proposed regulation to remove the 30-day processing period USCIS has to grant or deny an employment authorization (EAD) application, starting from the date an asylum applicant files the initial form. DHS also proposed to change the provision requiring applicants to submit their renewal EAD applications to USCIS 90-days before the expiration date.
1.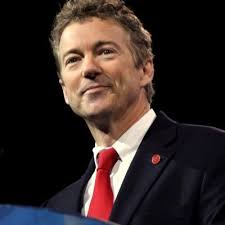 Read more…
2. September 2019 Visa Bulletin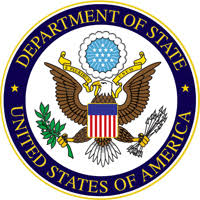 The Visa Bulletin is issued by the U.S. State Department on a monthly basis. The Bulletin shows the backlogs for persons who have been sponsored for green cards through their employers, their relatives, through investments and through the diversity lottery. The length of the backlog varies depending on the person's preference category and their country of chargeability which is usually their country of birth.
3. Visa Bulletin Predictions for FY2019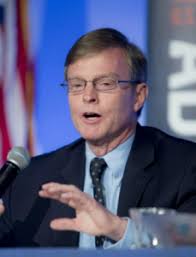 Charlie Oppenheim at the US Department of State issues visa bulletin predictions as to how rapidly or slowly he expects the priority dates in the employment-based and family-based categories to move forward, or to retrogress.
You can stay up-to-date with the waiting times in the Visa Bulletin by subscribing to our Free E-Mail Newsletter.
4. Immigration Government Processing Times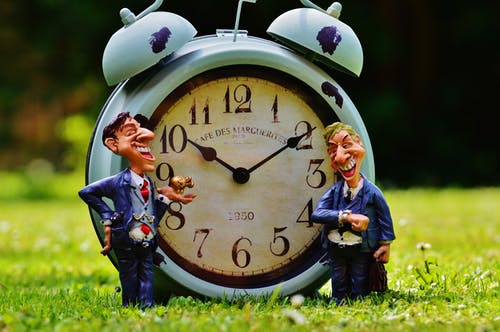 We link to the most recent immigration waiting times for each of the four USCIS Service Centers, the National Benefits Center and the Administrative Appeals Office. We also link to the processing times of all of the 83 USCIS District Offices and Sub-offices. We link to the Labor Department's page entitled "Processing dates for labor certification applications". Finally, we link to the State Department's "Visa Wait Times" page.
Read more…

5. Success Story: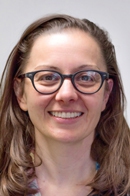 Read more…
(More Success Stories…)
6. Trivia Quiz: Prominent Immigrant Women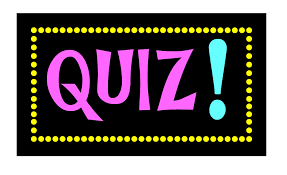 This month's Immigration Trivia Quiz is entitled:
The first person to correctly answer our quiz (and supply their biographical information) wins a free legal consultation with one of our attorneys before the end of September.
7. Ask Mr. Shusterman: Green Cards for Caregivers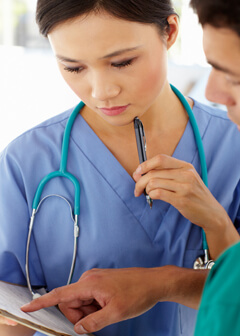 The number of baby boomers turning 65 years old is rapidly increasing, and, unfortunately, many of them have multiple chronic health conditions ranging from diabetes to dementia. Yet, the supply of caregivers is not keeping pace with the increasing demand for their services. Over 25% of caregivers are foreign-born, yet our broken immigration system does not provide for a temporary working visa category for them.
8. Shusterman's Upcoming Immigration Seminars
Immigration: Certified Legal Specialist Prep Course
DoubleTree Hotel, Downtown Los Angeles
September 12-13, 2019
Topics:
Non-Immigrant Visas
Employment-Based Immigrant Visas & Employment Enforcement
9. Jobs & Green Cards for RNs & MedTechs – Free Legal Help!
Are you a Registered Nurse or a Medical Technologist or a Speech Language Pathologist who is looking for a job in the US?
What if you could find a job, a work visa, and green cards for you and your family to live in the US? And what if the cost to you for all of this was zero dollars?
Hard to believe? Let me explain.
10. Winner of Our August 2019 Immigration Trivia Quiz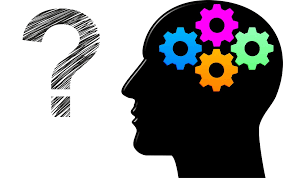 August's Immigration Quiz was entitled:
Here are the answers to the Immigration Quiz from our winner, Nellie:
"Nicole Kidman has dual Australian & USA Citizenship
Olivia Wilde has dual USA & Irish Citizenship
Michael Buble has dual Canadian & Italian Citizenship
Salma Hayek has dual Mexican & USA citizenship"
Congratulations, Nellie! And thank you for keeping up with our newsletter!
Carl Shusterman
Certified Specialist in Immigration Law, State Bar of California
Immigration and Naturalization Service (INS) Attorney (1976-82)
Member of AILA Board of Governors (1988-97)
Law Offices of Carl Shusterman, 600 Wilshire Blvd., Suite 1550
Los Angeles, CA 90017
Phone: (213) 623-4592 x0, Fax: (213) 623-3720
Shusterman's Immigration Update September 2019 – Quick Links
About Us
Back Issues of Our Newsletter
Citizenship
Client Testimonials
EB-5 Investors
Forms Download
Green Cards
Job Search
PERM
Processing Times
Schedule a Legal Consultation
Subscribe to Our Newsletter
Success Stories
Temporary Visas
Visa Bulletin