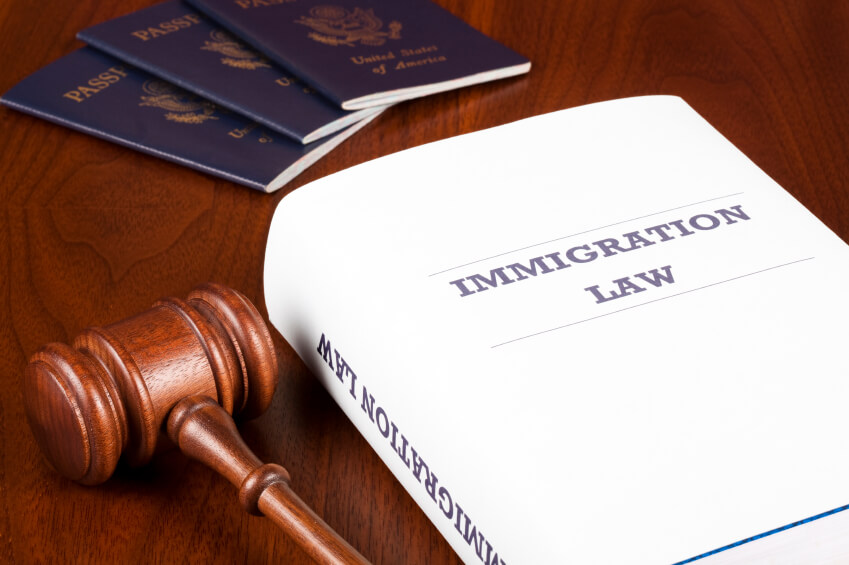 This evening, I watched a debate on television between a proponent and an opponent of comprehensive immigration reform aka CIR. The proponent emphasized that we need CIR not for the benefit of the undocumented, but because it would stimulate the American economy. The opponent said that this amounted to "open borders" and that our immigration system was already generous enough in the eyes of most Americans.
After the debate, I got to thinking about how different this type of debate is from the daily travails of immigrants. In our complex immigration system, the problems are not necessarily black and white, but various shades of grey.
This morning, I spoke with a woman, a citizen of the U.S., who is raising her two children by herself because the US Consulate in Ciudad Juarez, Mexico thinks that her husband once left the U.S., after living here illegally for many years, so he could attend his brother's wedding in 2002. They claim that he re-entered the U.S. a couple of days later without inspection. Under our bizarre system of immigration laws, this subjects him to the permanent bar. This means that he must remain out of the U.S. for ten years. Then, if he can prove that his continued absence from the U.S. would result in "extreme hardship" to his wife and to his parents (who are both permanent residents), he can return to the U.S.
Client Reviews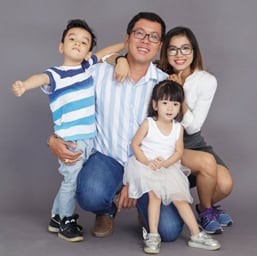 Professional and Knowledgeable Law Firm
"I've had a decade of experience with Mr. Shusterman's law firm. I used them for my immigration needs from H1 to citizenship. It is safe to say this is one of the most competent, professional and knowledgeable law firms. If there is a firm that can handle any possible immigration case routine or otherwise; then this is it."
- D. Chen, Phoenix, Arizona
Read More Reviews
Zoom Consultations Available!
Every weekend, his wife drives down to Tijuana so that her two little girls can visit with their father. One of the girls has undergone a variety of serious operations. However, under our immigration laws, hardship to the girls does not count.
To complicate matters, his brother was married in Mexico in 1992, not 2002. The wife faxed copies of the marriage certificate of his brother to me. Sure enough, it is dated in 1992. However, the officer who denied the husband's case in CDJ refuses to look at the marriage certificate. The officer maintains that the husband told her that he attended his brother's wedding in 2002, and that is the end of the matter. He can apply for a waiver in 2015, after he has been in Mexico for ten years, not before. 
The wife enlisted the services of her Congressman and an experienced immigration attorney, but to no avail. The factual determination of a consular officer is not reviewable in Federal Court. Not even the State Department's own attorneys can question an officer's factual determination.
The wife is on the verge of losing her house to the bank. She is also on the verge of losing her mind. Would passage of CIR bring her family together? I am afraid not.
CIR Would Be Great, But a Compassionate Officer Can Make a Difference
This type of situation is not unique. We are retained by clients with these types of problems on a daily basis, some of whom would be helped by the passage of CIR. Fortunately, some Immigration Officers are sympathetic to the problems of immigrants. And they have the discretion to solve many of the problems that immigrants face.
I remember when I was an INS Trial Attorney back in the early 1980s.  One of the persons that I was supposed to prosecute was a young woman from the Philippines whose parents were both green card holders. Her father sponsored her for a green card years ago, but died before she could immigrate to the U.S.
Nevertheless, the U.S. Embassy in Manila scheduled her for an immigrant visa interview. She completed the application accurately, and revealed that her father was deceased. The interviewing officer was in a rush, and missed this entirely. She was granted an immigrant visa. She sold her house, quit her job as a executive secretary, and booked a flight to join her widowed mother in the U.S. At the airport in Honolulu, an INS officer noticed that her father had died. He paroled her into the U.S. for an exclusion hearing in Los Angeles.
When I read the woman's file, I could not believe that the INS had initiated exclusion hearings against her. If both parents had submitted visa petitions on her behalf, she would not be in such a fix. I sent the file back to the deferred inspection officer, and asked him to cancel the Order to Show Cause (OSC). He refused to do so. I stuck the woman's file in the back of one of my file drawers for a year or so. Then, I sent it to a new deferred inspections officer. This time, the officer cancelled the OSC.
These cases illustrate that many immigration cases are not black and white, but shades of grey.
When both parties take a common-sense approach, a lot of cases can be worked out to avoid family separation. Too often, however, immigration cases are litigated year-after-year at a tremendous cost to both the immigrant and the government.