On April 28, Democratic Senators began circulating a 26-page comprehensive immigration reform proposal which may soon be introduced in the Senate in bill form. Some of the ideas in this proposal are good, some bad, and a few are ugly.
In this post, we discuss what we like about the proposal, in particular, some much needed reforms in the legal immigration system:
1) There would be no numerical caps in obtaining permanent residence for students with advanced STEM (science, technology, engineering, or mathematics) degrees from U.S. universities who possess an offer of employment from a U.S. employer in a field related to their degree;
2) STEM F-1 student visas would be considered "dual intent";
3) Country limits for employment-based immigration would be ended.  Country limits for family-based immigration would be increased from 7% to 10%;
4) Backlogs in the family-based immigration system which currently range from 3 to over 22 years would be completely eliminated during the next 8 years; 
5) Children and spouses of lawful permanent residents would be classified as "immediate relatives", which would remove all numerical restrictions from this category;
Client Reviews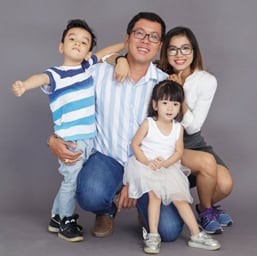 Professional and Knowledgeable Law Firm
"I've had a decade of experience with Mr. Shusterman's law firm. I used them for my immigration needs from H1 to citizenship. It is safe to say this is one of the most competent, professional and knowledgeable law firms. If there is a firm that can handle any possible immigration case routine or otherwise; then this is it."
- D. Chen, Phoenix, Arizona
Read More Reviews
Zoom Consultations Available!
6) All unused green cards could be recaptured in later years;
7) Both the Conrad 30 Program for physicians and the R-1 non-ministerial religious worker program would be made permanent. It would be easier for all physicians working in medically-underserved areas to obtain green cards;
8) "Permanent partners" of U.S. citizens and permanent residents would finally qualify for green cards;
9) Refugees and asylees would be granted lawful permanent residence as soon as they qualified for refugee/asylee status; and
10) Widows and orphans of U.S. citizens would qualify for immigration benefits as would children of Filipino World War II veterans.
The American Immigration Lawyers Association (AILA) has released a summary of the proposal, known as the Real Enforcement with Practical Answers for Immigration Reform (REPAIR) proposal. In addition, the White House has released a statement regarding the proposal.