Volume Five, Number Ten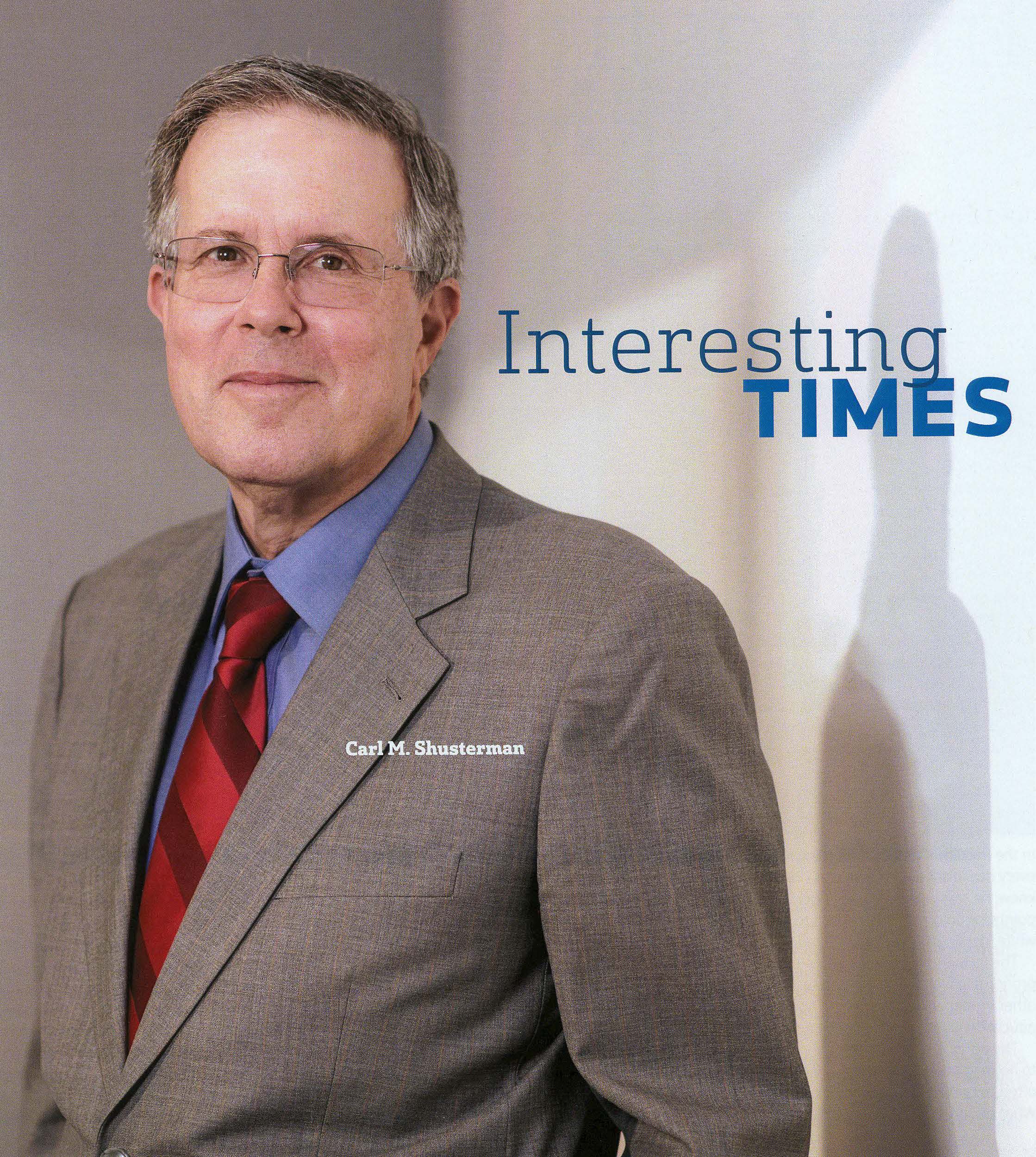 SHUSTERMAN'S IMMIGRATION UPDATE is the Web's most popular e-mail newsletter regarding U.S. immigration laws and procedures with over 40,000 subscribers located in more than 150 countries. It is written by a former INS Trial Attorney (1976-82) with over 30 years of experience practicing immigration law.
Published by the Law Offices of Carl Shusterman, 600 Wilshire Blvd, Suite 1550, Los Angeles, California, 90017. Phone: (213) 623-4592 x0.
Subscribe to our E-Mail Newsletter, join the conversation on our Immigration Facebook Page, follow our Blog Posts and subscribe to our "How-To" Immigration Videos.
Subscribers to SHUSTERMAN'S IMMIGRATION UPDATE: 36,266
Newsletter US Immigration Update October 2000
Client Reviews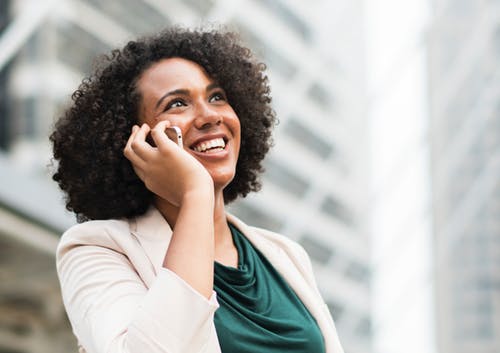 Carl Shusterman is Simply the Best
"I am a Los Angeles-based news reporter, who hired Carl and his team of attorneys to help me acquire permanent residency in the United States. I was dreading the arduous and bureaucratic process, but Carl and his staff were so professional and efficient, they helped the procedure go very smoothly."
- Ann S., Santa Clarita, California
Read More Reviews
Skype Consultations Available!
TABLE OF CONTENTS:
November 2000 State Department Visa Bulletin
Latest INS/State Dept/Labor Dept Processing Times
H-1B Cap Legislation: Good For Employers And For Immigrants
Immigrant Visas At Ciudad Juarez And Other U.S. Consulates
Immigration Trivia Quiz: Jazz Is As American As…
Web Site: EOIR's Virtual Law Library Debuts
INS Web Manager Re: Downloadable INS Forms & Fillable Forms
AILF And INS Reach Settlement In Healthcare Worker Litigation
Chat Schedule, Online Transcripts & LegalElite
. Answers To September's Immigration Trivia Quiz
GUEST CONTRIBUTORS:
Topic #7 was written by Gregg Beyer, the INS Web Manager.
Topic #8 was written by Traci Hong, Staff Attorney for the American Immigration Law Foundation (AILF). AILF is a foundation which was established to promote public understanding of immigration law and policy through education, policy analysis and support to litigators. For more information about AILF, see
http://www.ailf.org
NEWS FLASHES:
Administrative Decisions – Selected INS Administrative Decisions are now available in PDF format on the INS web site on a variety of topics ranging from "Applications for Adjustment of Status to Permanent Resident" to "Petitions for Nonimmigrant Workers". To access these decisions, click on

https://www.shusterman.com/uscitizenshipandimmigrationservices.html

and scroll down to "Selected INS Administrative Decisions".
Green Card Lottery – The DV-2002 Green Card Lottery ends at noon, November 1, 2000. For more information, see
Liberian DED Extended –  On September 28, 2000, President Clinton extended the Deferred Enforced Departure (DED) status of certain Liberians present in the U.S. until September 29, 2001.
Physicians I – On September 15, 2000, the Department of Health and Human Services (HHS) released the most recent list of Health Professional Service Areas (HPSAs). This list, which is vitally important for physicians seeking J waivers and for those who wish to apply for National Interest Waivers, may be viewed online at

https://www.shusterman.com/hpsa91500.html (Link no longer operational)

Physicians II – On October 6, INS regulations implementing the 1999 law allowing certain physicians to obtain National Interest Waivers became effective. For information regarding these regulations, see

https://www.shusterman.com/physiciannationalinterestwaiverfaq2000.html

Refugee Admissions –  seem to be decreasing with each passing years. On September 29, 2000, President Clinton issued a memorandum to the Secretary of State authorizing the admission of 80,000 refugees into the U.S. during fiscal year 2001 which began on October 1, 2000.
Temporary Protected Status (TPS) – On October 2, 2000, the Attorney General extended TPS for certain nationals of Montserrat until August 27, 2001. Applications must be received by November 1, 2000.
1. November 2000 State Department Visa Bulletin
On October 10, we posted the November 2000 Visa Bulletin before the State Department posted the dates on their web site.
For the Family categories, the movement of priority dates was slow, but contained no regressions. Worldwide numbers advanced between four and five weeks. India 4th (brothers and sisters of U.S. citizens) advanced two weeks. The movement of Mexican and Philippine numbers range from no advance (for Mexican 2A and Philippine 3rd and 4th) up to four months for Mexican 3rd.
On the Employment side of the ledger, all worldwide numbers, with the exception of unskilled workers, remained current. Major disappointments included the lack of any forward movement whatsoever in the Indian EB-2 category. The Indian EB-3 advanced only one week. China EB-2 and EB-3 numbers also failed to advance, and the State Department predicted that Philippine EB-3 would backlog in December. However, we predict that within six to twelve months after the H-1B cap bill is signed into law, the backlogs in the EB-2 and EB-3 categories will disappear (for a year or two).
The priority date for unskilled workers advanced three months to February 1, 1996.
The November Visa Numbers can be found at
https://www.shusterman.com/statedepartmentvisabulletin/
For an explanation of what the categories, dates and symbols listed below mean, see
https://www.shusterman.com/greencardsthroughrelatives.html
and
https://www.shusterman.com/greencardsthroughemployment/
Check the State Department's official version to see complete information about the movement of family, employment and lottery numbers, at
http://travel.state.gov/visa_bulletin.html (Link is no longer operational.)
2. Latest INS/State Dept/Labor Dept Processing Times
Most immigration applications and petitions must be submitted to one of the following INS Regional Service Centers: (1) Laguna Niguel, California; (2) Lincoln, Nebraska; (3) Mesquite, Texas; and (4) St. Albans, Vermont.
Our web site contains the waiting times of each center and enumerates each state served by the center and any foreign offices within the center's jurisdiction.
The service centers periodically issue lists of their processing times for various types of applications. Our web site contains the latest list issued by each service center.
Warning: Processing times may appear faster on the official lists than they are in reality.
To see how fast (or slow) your service center is processing a particular type of petition or application, see
https://www.shusterman.com/waitingtimesusimmigration/
Processing times at INS District Offices may be accessed at
https://www.shusterman.com/adjustmentofstatus.html
See
https://www.shusterman.com/labortimes.html (Link no longer operational)
to check the latest processing times of your Department of Labor Regional Office and your State Employment Service Agency.
We list selected Consular Post Processing Times at
https://www.shusterman.com/dostimes.html (Link no longer operational)
3. H-1B Cap Legislation: Good For Employers And For Immigrants
An incredible thing happened on October 3, 2000. After more than six months of political stalemate, both houses of Congress approved a bill to increase the H-1B cap and much, much more!
If this was a major victory for the IT industry, it was an even greater victory for H-1B workers. Congress made it easier than ever before for H-1B workers and for applicants for adjustment of status to change employers. The "indentured servitude" argument that critics of immigration, in general, and of the H-1B program, in particular, had used to try to defeat the bill has been eliminated from the program.
Much of the credit goes to H-1B workers who so effectively organized and added a number of important amendments to the final bill. I will be forever proud to have received the following e-mail message soon after the passage of S.2045:
Hi Carl,
I want to thank you for your very valuable guidance and support for ISN's cause. Without your valuable advice, ISN could not have articulated issues faced by H-1B visa workers. I count on your continued support. Do let me know if we can be of any help.
Thank you,
United We can make a Difference.
Shailesh Gala,
President
Immigrants Support Network
In addition, Senator Feinstein's "Immigration Services and Infrastructure Improvement Act" was added to S.2045 shortly before the October 3 vote. This bill provides for congressional oversight to substantially reduce INS backlogs. I am happy to have helped organize a group of AILA attorneys last March, just prior to the bill's introduction to meet with Senator Feinstein in her office in Washington DC to lend our support to the bill which was then in the proposal stage. See
https://www.shusterman.com/newsletterusimmigrationmay2000.html#4
I am also delighted to have received the following e-mail message from Senator Feinstein's Legislative Counsel a few hours after S.2045 was passed by the Senate:
I am pleased to inform you that the Senate has passed the INS Backlog Reduction legislation as an amendment to the H-1B legislation.
Our next challenge is getting it through the House. The Senator also intends to request additional appropriations funding to be included in the CJS conference report.
On behalf of Senator Feinstein, I thank you for your hard work in getting this bill drafted and generating congressional support for the measure. I look forward to working with you in gaining the bill's final passage.
Best regards,
LaVita
=====
LaVita Strickland
Counsel
Office of Senator Dianne Feinstein
331 Hart Senate Office Building
Washington, DC 20510
(Both Shailesh's and LaVita's letters were very generous in describing my contributions in generating support for both S.2045 and the backlog reduction amendments. I am grateful to have had the opportunity to play a part in helping to promote these welcome changes to the immigration laws.)
S.2045 not only raises the H-1B cap to 195,000 for each of the next three years, it exempts substantial numbers of H-1B workers (including certain physicians) from the cap, it permits extensions of the six-year limitation for certain H-1B workers, it partially eliminates the per-country limitations and permits H-1B workers to transfer jobs when their petitions are submitted (not when they are approved). Importantly, if the INS fails to adjust the status of an H-1B worker within 180 days, the worker is free to change employers as long as he or she remains in the same occupation. And, of course, the backlog reduction amendments will benefit all potential immigrants, H-1B workers and persons in other nonimmigrant categories.
The complete text of S.2045 may be found at
https://www.shusterman.com/s2045txt.html (Link no longer operational)
A FAQ on the bill is online at
https://www.shusterman.com/ac21frequentlyaskedquestions.html
A detailed section-by-section analysis of the bill is available at
https://www.shusterman.com/h1b-analysisofac21.html
A summary of the bill may be found at
https://www.shusterman.com/summaryofh1blaw-ac21.html
Even the White House was taken aback by the quick passage of S.2045. A second bill, H.R.5362, was introduced to raise the employer's fee for submission of an H-1B petition from $500 to $1,000. Proceeds from this fee are earmarked primarily to train and educate U.S. workers.
Thanks to everyone who participated in our October 9 chat entitled: "The New H-1B Cap And More!" A transcript of the chat will be online soon.
Those who missed our chat may wish to participate in our LegalElite online discussion in November. (See Topic #9 below.)
4. Immigrant Visas At Ciudad Juarez And Other U.S. Consulates
During July 2000, the State Department's Visa Office requested information from U.S. embassies and consulates that process immigrant visas about their procedures concerning persons in the U.S. who are beneficiaries of approved employment-based visa petitions. Due to huge INS backlogs in processing applications for adjustment of status, many of these applicants have sought to have their applications processed overseas. The Visa Office recently issued State Cable 180792 which provides instructions to overseas posts regarding the processing of such cases. See
https://www.shusterman.com/pdf/824.pdf
To sum up the cable, applicants who have submitted form I-824 to move their applications abroad have often found that the processing times for I-824s rivals those for adjustment of status.
Other applicants have approached posts with "attorney-certified" I-140s. However, some posts have been unwilling to accept such applications.
Fortunately, the INS has begun shifting its priorities from naturalization to applications for adjustment of status. The cable predicts that "most IV posts are likely to experience…a significant drop in workload over an extended period of time."
Based on the above observations, the Visa Office has concluded that IV posts abroad "should work to eliminate the backlog in I-140 cases for which beneficiaries have filed an I-824 request for overseas processing."
The Visa Office estimated that the total amount of such applications is less than 2,000, and that the impact on the posts in taking on this caseload would be minimal. Most overseas posts have indicated a willingness to process these cases.
The cable request overseas posts to accept "non-discretionary" cases (where the applicant has applied to have his IV interview in a post in his own country) where the applicant can supply the post with the following items: (1) Original I-797 notice of approval of the I-140 petition; (2) Copy of the I-140 petition (a certified copy is not necessary); (3) Receipt for the I-824 to demonstrate the applicant has requested overseas processing; and (4) Evidence the applicant was last resident in the host country of the post.
If the applicant was not last resident in a particular consular district, the post may accept the case on a discretionary basis. The Visa Office encourages "posts to accept these cases for applicants who are homeless (Shusterman's note: Not literally homeless, but no IV-issuing post exists in the country of the applicant's last residence – e.g., Iran) or facing hardship as a result of long processing delays."
If a post is unable to assume extra cases, the Visa Office will designate another post to assume the case.
One nearby post, the U.S. Consulate in Ciudad Juarez, Mexico announced its willingness to accept "discretionary" cases from applicants with pending I-485s who had filed I-824s to have their cases processed at ANY overseas post. If you wish to request that your IV interview be conducted in Juarez, you should send all of the documents specified in the cable plus OF-230, OF-169 and all supporting documents directly to the U.S. Consulate in Ciudad Juarez, Attention: Chief of the Immigrant Section.
A practice pointer: Travel abroad for your interview only on a valid H or L (or other "dual intent") nonimmigrant visa or on advance parole. If you fail to take this precaution, and there is a problem with your IV application, you will not be able to re-enter the U.S. until the problem is resolved.
5. Immigration Trivia Quiz: Jazz Is As American As…
Quiz Removed
6. Web Site: EOIR's Virtual Law Library Debuts
On October 2, the Executive Office of Immigration Review (EOIR) went online with its Virtual Law Library and Immigration Resource Center. See
and scroll down to "EOIR's Virtual Law Library and Immigration Resource Center".
The EOIR is important to both immigrants and their employers since, among its components, are the Immigration Courts, the Board of Immigration Appeals (BIA) and the Office of the Chief Administrative Hearing Officer (OCAHO). The courts and the BIA primarily hear removal, deportation and exclusion cases. OCAHO is responsible for hearing employer sanctions, antidiscrimination and document abuse cases.
We reviewed the EOIR web site in the March 2000 issue of SHUSTERMAN'S IMMIGRATION UPDATE. See
https://www.shusterman.com/newsletterusimmigrationmarch2000.html#9
While we lavished praise on the new "BIA Practice Manual and Questions and Answers", we were critical of (1) the complete lack of downloadable BIA forms on the web site; (2) the lack of individual court listings and other information; and (3) the fact that the site contain no precedent BIA decisions prior to October 1986.
On June 1, 2000, a new EOIR website came online and alleviated some of these problems, adding downloadable forms, some court listings (with a promise of more to come) and promising a "soon to come" Virtual Law Library". See our June 2000 review at
https://www.shusterman.com/newsletterusimmigrationjune2000.html#8
What does the Virtual Law Library offer that did not previously appear on the EOIR site?
For one thing, the BIA Decisions which formerly included only those from October 1996 to the present now consist of all precedent decisions from 1976 to the present, an additional 700+ decisions. Hopefully, the webmasters are working their way back to decision #1 in 1940, just more 2525 decisions to scan 😉 The decisions contain a summary which is a nice feature.
Particularly helpful is the 76-page "Cumulative Index To Board Precedent Decisions" (from #2526 to #3434) with an alphabetical submit matter index beginning with "Abandonment of Lawful Permanent Residence" and ending with "Withholding of Deportation". For decisions prior to 1976, the web site refers the reader to the books, specifically the index at the back of Volume 15 of the "Administrative Decisions Under Immigration and Nationality Laws of the United States". This is fine for immigration attorneys and those with easy access to a good law library, but not very comforting to the general public.
The OCAHO decisions have always been more organized, perhaps because OCAHO is a newer agency and there are less decisions. The OCAHO decisions actually begin at the beginning, in 1988, and are divided into seven bound volume, and an eighth looseleaf volume.
All BIA and OCAHO decisions are in PDF format, and the scanners being less than perfect, make many of the decisions difficult to read.
The Virtual Law Library contains the following sections:
Latest News: (1) Recent BIA Precedent Decisions and Headnotes, (2) Recent OCAHO Precedent Decisions, and (3) Countries Designated Under the TPS Program
Immigration Law Links: (1) Current Visa Bulletin (on the State Department web site), (2) Country Reports on Human Rights Practices (also on the State Department web site, and (3) Immigration and Nationality Act (on the INS web site).
Notable Information: (1) BIA Practice Manual, (2) Recognition and Accreditation Roster, and (3) A Suspended and Expelled Practitioners List.
Links to (1) FAQs, (2) BIA Precedent Decisions, (3) BIA Index to Precedent Decisions, (4) Indexed Board Decisions (selected unpublished BIA decisions, 1996-2000), (5) OCAHO Decisions, and (6) Federal Register (Selected Recent Immigration Notices Appearing in the Federal Register
The "Comments and Suggestions" link did not work when I tried it 😉 However, EOIR invites you to use their Virtual Law Library and to send your comments and suggestions to
and if you wish, cc:
carl.shusterman@gte.net (Link no longer operational)
7. INS Web Manager Re: Downloadable INS Forms & Fillable Forms
Dear Carl,
This is sent to you hoping that you will provide some sort of alert to your readers of slight changes being made to the INS Internet Forms home page and to some of the INS forms and Instructions published therein.
INS Forms and Fees on the Internet:
As you know, the revamped INS Website — INS Online — went online August 12, 1999. Since then, the number of visitors has doubled — to over one million for each of the months of August and September 2000. The most popular feature of this revamped Website is INS downloadable forms. We are delighted by this: we want INS Online to become the "gold standard" of INS public information and forms — a place where people can go and expect that the information we provide and the form(s) they download are the latest and most accurate that we have. I think we all agree that no customer or their attorney should have to go to an INS field office for basic immigration information or only to pick up an INS form. We want people to go first to the INS Website.
The popularity of our Forms Online feature carries with it several responsibilities for INS:
We have to ensure that we have published all INS public use forms that people and those helping them need to successfully pursue their immigration processing.
We have to ensure that the forms and forms Instructions on INS Online are accurate and reflective of current laws and regulations.
We have to ensure that forms on INS Online download successfully, crisply, and cleanly from most printers.
We have to ensure that there are no regulatory impediments to downloading and printing off forms from the Internet.
We have to use technology to facilitate the submission of forms that are accurately and legibly filled out, and filed with the appropriate fee and at the appropriate filing location.
To address the above responsibilities, we have done the following. These changes are reflected on the INS Forms and Fees pages and on the forms/Instructions for those forms with new edition dates:
We continue to augment the list of INS public use forms available on INS Online. We think we now have the complete list. If we do not have the complete list of all INS public use forms that are still in use, please let us know which other forms are still needed so we can consider publishing them.
We have undertaken a review of all forms and Instructions to assess the accuracy and clarity of the information provided. For example, if older forms contain an incorrect address (because the INS office moved), we have updated the address on the INS Online version of the form itself. Some changes are minor and can be made to these forms and Instructions without resorting to republication in the Federal Register. However, some other changes would require such notification. In these cases, while we propose the changes more officially, we are posting warnings and clarifications on the Forms Entry Pages(FEPs). In some cases, regulations have been published since some of our forms were originally issued telling people to use a particular form for a particular purpose, but that particular use has not yet been reflected on the form itself. Therefore, we post information about that additional use on the appropriate FEP.A case in point is the FEP for the I-131 (see URL below).Examples of important clarifying information on FEPs:I-129 at

I-131 at

http://www.uscis.gov/portal/site/uscis/menuitem.5af9bb95919f35e66f614176543f6d1a/?vgnextoid=b11747a55773d010VgnVCM10000048f3d6a1RCRD&vgnextchannel=db029c7755cb9010VgnVCM10000045f3d6a1RCRD

I-485 at

N-400 at

Also, please note that we have published a new version of the AR-11 Change of Address card at:

NOTE: Many non-INS Websites make INS forms available to the public — and some even charge for this service. Most of those Websites republish our forms on their own Websites. HOWEVER, this may deprive users of these non-INS Website forms of access to the latest version of the form/Instruction and/or to the important information we have placed on the FEPs. In turn, this may result in incomplete or inaccurately filed forms — and in delays that impact both customers (having to refile) and INS staff (having to review and then return an incomplete or wrongly filed application).

OUR RECOMMENDATION: Websites should link their INS Forms home pages directly to our Forms, Fees and Filing Locations feature and our Chart. [At a minimum, if you provide links to our forms, you should link to the FEPs and not to the forms themselves.]

These can be found as below.

Forms and Fees write-up, including important information about INS forms and fees and edition, including the difference between a "Y" and an "N" behind an edition date, etc., can be found at:

The Forms and Fees Chart can be found at:

NOTE: The date of the most recent edition of each INS public use form has been added to the Forms, Fees and Filing Locations Chart, and recorded on the relevant FEPs. In most cases, these newer editions are "Y" editions, meaning the previous editions are also still acceptable. Acceptable versions, in addition to the latest editions, are also noted on the Chart and the relevant FEPs.

All of our public use forms are being converted to more Internet-friendly electronic formats. This results in cleaner and crisper pdfs that should download nicely using almost all printers.
A regulation is coming soon (probably during the week of October 16-20 — we will publish a headline about this on INS Online when it has been published) that will fully sanction the use and acceptability to INS of INS forms downloaded from the Internet using (most) printers with white paper — without customers having to worry about colors of paper or printing off head to foot and all that. This regulation should be published by the end of this calendar year.
And, to use technology to help customers and the INS simultaneously, all INS public use forms are being published in a "fillable" mode. This means that people will be able to download the form, fill it out on their computer, then print it out and mail it to us. This will save customers time and produce forms that are easier for our INS data entry clerks to read and record accurately. We are excited about this. The first "fillable" form will be published shortly on INS Online. A little icon on the Forms, Fees and Filing Locations Chart and on the relevant FEPs will denote the forms where this feature is available.
We feel it is important to alert your constituents to these important and exciting changes to INS forms and to the clarifying information being added to FEPS about many of these forms.
Feedback to INS:
I would also like inform your readers to a coming enhancement of the INS Internet Feedback system: customers will be able to email their comments and concerns to us. NOTE: For the time being, this will be a one way communication and we will not be able to reply to any questions — but we will read each email and we do make changes or corrections to the Website when we hear of them.
NOTE: People should not use this email system to ask questions about their specific cases nor send information about their cases over the Internet. A warning to this effect will be on the front of the Feedback page. Case specific questions and requests for case status information must still be routed to the National Customer Service Center (NCSC) telephone or the usual communications channels of writing, telephoning or visiting an INS field office. The new email Feedback feature will have the same URL as the current snail-mail Feedback page at:
http://www.uscis.gov/portal/site/uscis/menuitem.eb1d4c2a3e5b9ac89243c6a7543f6d1a/?vgnextoid=ddce0b89284a3210VgnVCM100000b92ca60aRCRD&vgnextchannel=ddce0b89284a3210VgnVCM100000b92ca60aRCRD
Gregg Beyer
INS Web Manager
Immigration and Naturalization Service
425 I St., NW, Suite 4034
Washington, DC 20536
8. AILF And INS Reach Settlement In Healthcare Worker Litigation
by Traci Hong, Esq.
Staff Attorney
American Immigration Law Foundation
On September 29, 2000, the American Immigration Law Foundation (AILF) entered into an agreement with the Immigration and Naturalization Service (INS) to settle Abraham v. Reno, the lawsuit filed to compel INS to issue regulations implementing §343 of the Illegal Immigration Reform and Immigrant Responsibility Act (IIRIRA) for certain healthcare workers. Under the settlement agreement, the INS will be required to do the following:
Issue regulations governing certification under IIRIRA §343 of Medical Technologists, Medical Technicians, Speech/Language Pathologists and Physicians Assistants applying for permanent residence by January 19, 2001;
File a status report with AILF by November 30, 2000, detailing the progress of the regulations through the administrative review and approval process and confirming the time frame for the publication of the regulation; and
Adjudicate the I-485s of the named plaintiffs in Abraham and their derivative family members no later than thirty (30) days after they have received their §343 certificate and have submitted all other documents necessary for the adjudication of the I-485s.
The lawsuit will be dismissed only after the INS timely issues the regulations, in order to ensure that the agency will comply with its obligations under the settlement agreement. AILF will carefully monitor the INS's compliance with the terms of the agreement and will be ready to go back to court if the agency fails to meet any of its obligations. If you have any questions regarding this litigation, please contact
9. Chat Schedule, Online Transcripts & LegalElite
We have over 20 chat transcripts online. Among the topics covered are how to obtain a temporary working visa, permanent residence and U.S. citizenship, new laws pertaining to nurses and physicians, how to complete immigration forms, special problems encountered by computer professionals and by persons born in India and China, the outlook for the Visa Bulletin, and an I-9 primer for HR managers and employees.
Our most recent chats were
October 9 – "The New H-1B Cap And More!"
September 18 – "The New H-1C Nurse Regulations"
September 11 -"The New NIW Regulations for Physicians"
For a list of transcripts of past chats, see
Link to chat no longer available
From November 27 to December 4, we will conduct two simultaneous LegalElite discussions:
One discussion, on the New H-1B Cap Bill, will be of interest to employers and workers alike.
The other, entitled "10 Commandments For Marketing Your Law Firm Online", to be conducted together with Margaret Watkins of Luce, Forward, Hamilton & Scripps, will be directed primarily to attorneys. For more information, see
https://www.shusterman.com/toc-le.html (Link is no longer operational.)
10. Answers To September's Immigration Trivia Quiz
Quiz Removed
However, for the first time (and probably, the last time) in the history of the Immigration Trivia Quiz, the gold medal goes to the immigration lawyer in Los Angeles who writes this newsletter.
Here's what he found by going to the official U.S. Olympic Web Site at
and clicking on "Share The Dream" and then on "Meet USA Team 2000", and clicking on each sport and each team member's bio:
Kevin Han – Badminton – China
Angel Perez – Canoe/Kayak – Cuba
Phillipe Bocarra – Canoe/Kayak – France
Fred Rodriguez – Cycling – Colombia
Marcelo Arrue – Cycling – Chile
Christine Traurig – Equestrian – Germany
Guenter Seidel – Equestrian – Germany
Velizar Iliev – Modern Pentathlon – Bulgaria
Juke Wetzel – Rowing – Canada
Sarah Garner – Rowing – Germany
Magnus Liljedahl – Sailing – Sweden
Beki Snyder – Shooting – Canada
John McNally – Shooting – Japan
Jeff Agnos – Softball – Switzerland
Gabrielle Rose – Swimming – Brazil
Lenny Krayzelburg – Swimming – Ukraine
Anna Kozlova – Synchronized Swimming – Ukraine
David Zhuang – Table Tennis – China
Guo Jun Chang – Table Tennis – China
Jasna Reed – Table Tennis – Yugoslavia
Khoa Nguyen – Table Tennis – Vietnam
Tawny Banh – Table Tennis – Vietnam
Yinghua Cheng – Table Tennis – China
Monica Seles – Tennis – Yugoslavia
Abdinhakim Abdirahman – Track & Field – Somalia
Mebrahtom Keflezghi – Track & Field – Eritrea
Michele Collins – Track & Field – Panama
Yeuling Chen – Track & Field – China
Tony Azevedo – Water Polo – Brazil
The winner plans to forego his prize and distribute it in gift certificates to everyone who retains his law firm during the month of December 2000 🙂
Carl Shusterman
Certified Specialist in Immigration Law, State Bar of California
Former U.S. Immigration & Naturalization Service Attorney (1976-82)
Board of Governors, American Immigration Lawyers Association (1988-97)
Phone: (213) 623-4592 Fax: (213) 623-3720
Law Offices of Carl Shusterman, 600 Wilshire Blvd., Suite 1550
Los Angeles, California 90017
Newsletter US Immigration Update October 2000 – Quick Links
About Us
Back Issues of Our Newsletter
Citizenship
Client Testimonials
Forms Download
Green Cards
Job Search
PERM
Processing Times
Schedule a Legal Consultation
Subscribe to Our Newsletter
Success Stories
Temporary Visas
Visa Bulletin
October 10, 2000