Volume Eight, Number Eleven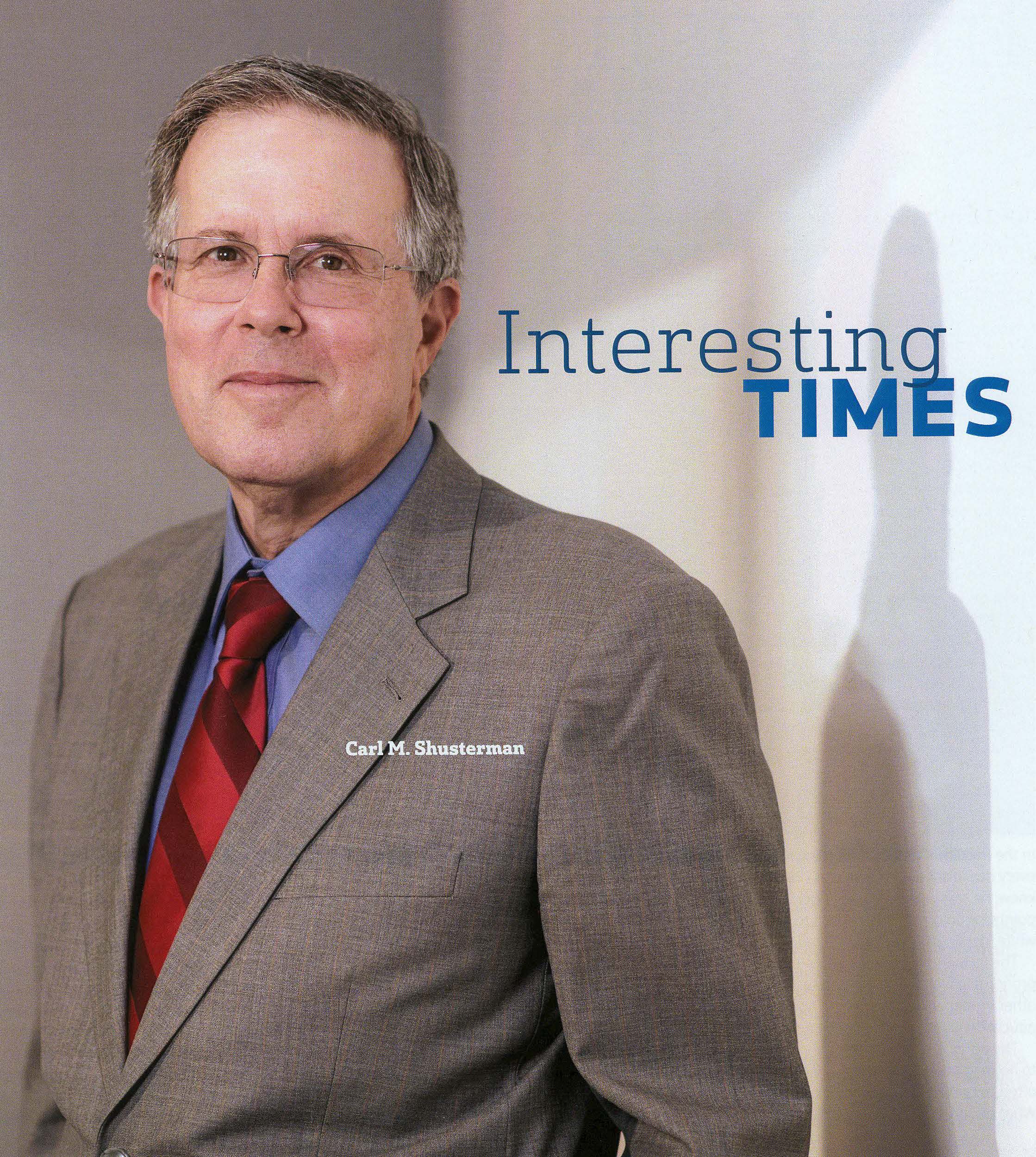 SHUSTERMAN'S IMMIGRATION UPDATE is the Web's most popular e-mail newsletter regarding U.S. immigration laws and procedures with over 40,000 subscribers located in more than 150 countries. It is written by a former INS Trial Attorney (1976-82) with over 30 years of experience practicing immigration law.
Published by the Law Offices of Carl Shusterman, 600 Wilshire Blvd, Suite 1550, Los Angeles, California, 90017. Phone: (213) 623-4592 x0.
Subscribe to our E-Mail Newsletter, join the conversation on our Immigration Facebook Page, follow our Blog Posts and subscribe to our "How-To" Immigration Videos
Client Reviews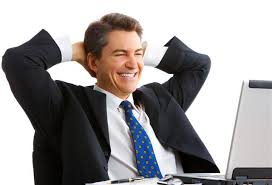 Outstanding Services!
"I want to acknowledge the Law Office of Carl Shusterman for their diligent and responsive attention to my case - from H1B to PERM to green card."
- Ken Calvert, San Antonio, Texas
Read More Reviews
Zoom Consultations Available!
Newsletter US Immigration Update November 2003
This month's issue contains the following topics:
NEWS FLASHES:
Career Opportunities – Law Offices of Carl ShustermanWe are expanding again! Do you have a passion for immigration law? Do you have excellent writing skills? Are you results oriented? Whether you are an experienced immigration business paralegal or are just out of college, if you have the right stuff, we are prepared to make you an offer that you can't refuse! For more information, see our "Career Opportunities" page at

https://www.shusterman.com/careers.html (Link no longer operational)

DV Lottery– The online DV Lottery started on November 1 and will continue until the end of the year. You must register online and it is not necessary to pay an attorney. As a public service we link to the Official Lottery Application Page and to the Official Instructions from our "Lottery" page at
H-1B Cap – It's been over one month since the H-1B cap fell from 195,000 down to 65,000. So far, Congress has not even reimposed the $1,000 training fee. What gives? It appears that Senator Hatch (R-UT) is trying to craft a compromise whereby the H-1B cap will be reset at a number close to 100,000, the training fee will be reimposed and so will the provisions relating to "H-1B dependent" employers. Stay tuned!
Juarez– Attorneys Barred from Interviews – Our friend Paul Parsons in Texas reports that on October 24, Maurice Parker, the Consul General in Ciudad Juarez, announced that attorneys would no longer be permitted to attend interviews with NIV or IV applicants. He indicated that attorneys would be allowed into the building to attend interviews however, attorneys will NOT be allowed at the window with their clients during the interviews. This is a major change although other U.S. consulates have had a similar policy in effect for some time.Ben Aguirre, Officer in Charge of the DHS office in Ciudad Juarez, reported that the current processing times for waiver applications of the 3/10 year bars are down to about 6 weeks with an over 90% approval rating. This news is encouraging and makes consular processing attractive again for those that may not be eligible for adjustment of status. Mr. Aguirre reported that he will adjudicate a 212(d)(3) waiver and an I-601 (for waiving the 3/10 year bar) at the same time in relation to a K-3/ K-4 or V visa application. This means that once an individual enters the U.S. on that K-3/ K-4 or V visa, he/she would NO LONGER need a waiver when he/she files for adjustment of status since the waiver was already approved in Ciudad Juarez.
NAFTA News– Expect some big changes in the immigration provisions in the North American Free Trade Agreement (NAFTA) beginning January 1, 2004. The 5,500 cap on TN-2 visas for professionals born in Mexico will expire on that date, and the number of Mexican TNs will be unlimited. Also sunsetted is the provision which required employers to submit I-129 petitions for Mexican TN employees at the Nebraska Service Center. As of January 1, Mexican nationals with qualifying offers of employment in a TN occupation may apply for visas at U.S. Consulates in Mexico. We have posted a copy of a CIS memo, dated October 24, 2003, detailing these changes on our "Free Trade Agreements" page at
Nurses – Slip Sliding Away – It is a shame that Congress has not reinstated a temporary visa category for registered nurses. The number of RN vacancies at American hospitals is over 100,000 and rising while the number of U.S. graduates is shrinking. It takes a least one year and usually two to obtain permanent residence for an RN who resides abroad. Then, to add insult to injury, most of these nurses cannot practice their profession when they arrive in the U.S. because they lack a state license. Why? Because the state licensing examination (NCLEX-RN) is not offered abroad (except on the islands of Guam and Saipan). The organization which administers the NCLEX-RN had stated that the examination would be offered internationally, but not before October 1, 2003. Then the date was pushed back to October 1, 2004. Now, the date has been postponed again, this time to 2005.
PERM – What ever happened to the Labor Department replacement program for Foreign Labor Certificates, termed PERM? The latest news is that the final PERM regulations may be issued before the end of 2003, and be effective 120 days later. Our opinion: don't hold your breath.
Physicians– HHS Temporarily Suspends J Waiver Program – On October 1, the Department of Health and Human Services (HHS) stopped accepting new applications for physicians seeking J waivers pending a policy review. The HHS sponsors only primary care physicians. Under review are policies regarding state health department and federal Interested Government Agency coordination, and the continued placement of physicians based upon Medically Underserved Area/Medically Underserved Population designations.It is vitally important that the HHS program be restored as soon as possible since many Conrad 30 states including Indiana, Michigan and Minnesota have already reached their cap this fiscal year for sponsoring physicians for J waivers.
Refugee Admissions– On October 21, for the third year in a row, the President has set a target for the admission of refugees at what we consider to be an abysmally low number: 70,000. The number for fiscal year 2003 was also set at 70,000 although fewer than half of these refugees have actually been admitted to the United States.How well we remember the words of Senator Sam Brownback (R-KS) in March 2001 when he stated that he felt that our country should admit more refugees than we admitted during the 1990s (over 100,000 per year). Apparently, the administration does not agree. For more information on refugees, see our "Asylum" page at
Students– On November 3, the Institute of International Education (IIE) released a study showing that the increase in the number of foreign-born students in the U.S. slowed to a crawl following the restrictions on student visas which occurred after September 11, 2001. The growth in the number of foreign students increased less than one percent in 2002-03 after increasing more than six percent in each of the two previous years. The IIE report states that foreign students contribute up to $12 billion annually to the U.S. economy.We link to the IIE from our "Students" page at

https://www.shusterman.com/f1students.html#4

USCIS.gov – On November 1, the former INS web site got a new web address: "USCIS.gov". Like our site, the "http://www" is now superfluous. On November 3, persons visiting the site using one of the old addresses, either www.immigration.gov or www.bcis.gov , started being redirected to the new site. On November 1, we reprogrammed our several hundred links to the Immigration Service web site to enable our readers to avoid the redirect messages.
Wal-Mart Raids – On October 23, ICE agents in 21 states arrested over 250 employees of cleaning companies at 61 Wal-Mart stores throughout the United States. These low-paid employees face deportation. The various contractors who employed them may be assessed hundreds of thousands of dollars in fines. Is there any liability on the part of Wal-Mart? Perhaps. On October 31, Wal- Mart received a letter from the U.S. Attorneys' Office advising the company that they are, indeed, a "target" and accusing the company of violating federal immigration laws. Then, on November 9, the Washington Post reported that nine illegal janitors were suing Wal-Mart for back pay accusing the company of discriminating against them because they are Mexican.
1. December 2003 State Department Visa Bulletin
On November 13, we posted the December 2003 Visa Bulletin, the same day that the State Department posted the dates on their web site.
Movement in the worldwide family categories was disappointing for the month of December. The worldwide 1st preference category (unmarried adult sons and daughters of U.S. citizens) and the 2B category (unmarried adult sons and daughters of lawful permanent residents) both failed to advance while the other categories moved forward between two and five weeks.
The Mexican family categories were practically moribund with three of the five categories failing to advance.
The Philippine family categories showed some signs of life with the 1st preference advancing four weeks and the 3rd preference (married sons and daughters of U.S. citizens) advancing three weeks).
The India 4th preference category (brothers and sisters of U.S. citizens) moved ahead six weeks.
None of the Mexican family categories advanced more than 6 weeks.
The Visa Bulletin creates false expectations. As long as a category advances less than four weeks each month, the waiting period listed on the bulletin cannot be relied upon. Unless Congress acts to reform the family-based system, the 3.5 million persons waiting to immigrate to the U.S. based on approved family-based petitions should consider other options for immigrating.
All of the employment-based numbers remain current. The time to apply for your labor certification or visa petition is now.
The December 2003 Visa Numbers can be found at
https://www.shusterman.com/statedepartmentvisabulletin/
For an explanation of what the categories, dates and symbols listed below mean, see
https://www.shusterman.com/greencardsthroughrelatives.html
Check the State Department's official version to see complete information about the movement of family, employment and lottery numbers, at
http://travel.state.gov/visa_bulletin. (Link is no longer operational.)
2. Immigration Government Processing Times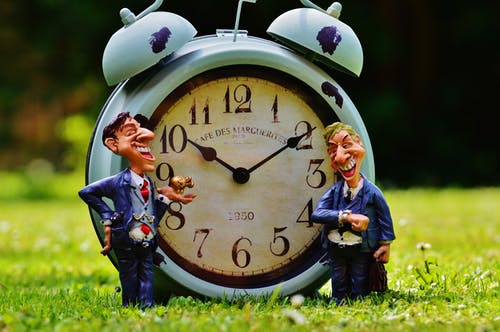 We link to the most recent immigration waiting times for each of the four USCIS Service Centers, the National Benefits Center and the Administrative Appeals Office. We also link to the processing times of all of the 83 USCIS District Offices and Sub-offices. We link to the Labor Department's page entitled "Processing dates for labor certification applications". Finally, we link to the State Department's "Visa Wait Times" page.
3. Legislation: Religious Workers, DREAM Act and More
Bill To Aid Agricultural Workers – As Presidents Bush and Mexico's President Vicente Fox are speaking again, a bipartisan bill is advancing in Congress which would grant green cards to over 500,000 undocumented farm workers in the U.S. The bill would allow farm workers who have worked in the fields for a minimum of 100 days between March 1, 2002 and September 1, 2003 to achieve temporary legal status in the U.S. They and their spouses and children would be protected from deportation. To qualify for green cards, they would have to work a certain amount of time in the fields during the next six years. Supported by leaders as diverse as Senate Judiciary Committee Chairman Orrin Hatch (R-UT) and House Minority Leader Nancy Pelosi (D-CA), proponents believe that if President Bush endorses the proposal, it may become law in as little as two months.
Religious Worker Law Extended – On October 15, President Bush signed into law H.R. 2152 (P.L. 108-99). The new law extends the special immigrant religious worker program for five years until 2008.
DREAM Act– On October 23, after making some significant amendments to the bill, the Senate Judiciary Committee approved the DREAM Act (S.1545 – "Development, Relief and Education for Alien Minors Act of 2003") by a 16-3 vote. It is expected to be voted upon by the full Senate soon.The DREAM Act would, among other things, grant conditional permanent residence to young people who came to the U.S. before the age of 16, who are persons of good moral character, have lived in the U.S. for at least five years on the date that the law is enacted, and have graduated from high school.
L-1 Bills– On September 17, the "L-1 Visa Reform Act" (S.1635) was introduced in the Senate. It would limit the ability of sponsors to have L-1B beneficiaries work off site. It would restore the one-year foreign work requirement for blanket L petitions. This legislation is less drastic and more focused than the legislation that was previously introduced in the Senate by Senator Christopher Dodd (D-CT) and in the House by Rosa De Lauro (D-CT).For detailed information about these and other bills pending in the Senate and the House of Representatives, see the past two issues of "Washington Update" published by the American Immigration Lawyers Association (AILA) at

https://www.shusterman.com/toc-advocacy.htm (Link is no longer operational.)
4. US-VISIT: Biometric Entry-Exit System by "Early 2004"?
Back on April 29, DHS Secretary Ridge announced US-VISIT, (aka the "U.S. Visitor and Immigrant Status Indication Technology system") which he explained was "designed to make entering the U.S. easier for legitimate tourists, students and business travelers, while making it more difficult to enter the U.S. illegally through the implementation of biometrically authenticated documents."
All along, we had heard that US-VISIT would be fully operational at all U.S. air and seaports by the end of the year.
On October 28, DHS issued a Press Release and a Fact Sheet regarding US-VISIT. Now, the target implementation date has became a little fuzzier, "early 2004".
The system will take two fingerprints and one photograph from each foreign national who comes to the U.S. on a visa. It will not apply to Canadians and persons from Visa Waiver Program countries.
The idea is that foreign nationals will be identified both at the time of their arrival to and departure from the U.S. At present, visaholders are given an I-94 Arrival-Departure form when they enter the U.S. When they exit the U.S., they are supposed to turn the I-94 in. In reality, the government hasn't a clue concerning whether a person who enters the U.S. ever leaves the country. Since the I-94 is just a piece of paper, anyone could, upon leaving the U.S., turn in another persons's I-94.
Since US-VISIT uses biometric identifiers, if the system works as planned, the government will know which foreign travelers to the U.S. actually leave. However, if someone does not leave the U.S., US-VISIT will not tell the government where they are. To us, this makes a very expensive enterprise (The budget for US-VISIT is about a third of a billion dollars per year.) for something of limited utility.
How about our land borders? The Fact Sheet explains that "entry and exit enhancements at land borders will be phased in throughout 2005 and 2006." The Fact Sheet does not reveal what the cost of the US-VISIT will be during those years.
The Fact Sheet states that the extra time that it will take to process people through the system will be "minimal". This may be accurate, but what if the person does not understand English and it is necessary to procure an interpreter? What if a woman is wearing a shawl – must she remove it to be photographed? How about fingerprints – am I the only immigration attorney to have clients whose prints cannot be taken? The Fact Sheet talks about "automated self-service kiosks". Sounds good, just like automated self-check- in at the airport. Why don't more people use this service? Why don't the machines always work? Even if everything goes according to plan, an airline representative must still tag your luggage and put it on the conveyer belt or you bring your luggage to another area for X-ray.
For all of these reasons, we suspect that plenty of CBP agents will be required to make the US-VISIT system work.
Is it worth the cost? We'll leave that question to Congress and the public.
5. Immigration Trivia Quiz:
Quiz Removed.
6. BIA "Reforms" Criticized in New Bar Association Report
The number of deportation cases which are heard by Immigration Judges have increased exponentially since I left the INS for private practice in 1982. Where there were six Trial Attorneys in our local office, now the number is approaching 70. Similarly, the number of Immigration Judges nationally has increased from a few dozen to well over 200.
The number of appeals decided by the Board of Immigration Appeals (BIA) has grown enormously. From 1940 to fairly recently, the BIA consisted of five members. However, in order to cope with the ever-increasing docket of appeals and motions, the number of Board members was expanded until it reached 23.
Even so, since each appeal involves a person's life, each deserves careful consideration. The Board traditionally assigned three-judge panels to read cases and issue opinions. However, because of increased backlogs and delays, the Board adopted "streamlining" rules in 1999 which allowed certain routine, non-controversial matters to be decided by a single member. In December 2001, a team of independent auditors, after studying the new system, termed it to be an "unqualified success".
Just two months later, Attorney General Ashcroft proposed "Procedural Reforms to Improve Case Management". Even before these rules became effective on September 25, 2002, the Justice Department purged the "pro-immigrant" wing of the BIA. Five Board members were quietly assigned to other jobs in the Executive Office for Immigration Review (EOIR). Today, most decisions are made by single Board members, and half of these decisions are one-paragraph macros permuted by a word processor.
In January 2003, the Los Angeles Times, in an article highly critical of the new rules, informed its readers that some Board members had signed up to 50 decisions in a single day. An EOIR spokesperson responded that while this was true, it did not follow that all 50 of these decisions were decided on the same day.
What is not in dispute is that the new rules reduced the number of BIA members from 23 to 11; made it easier for a single Board member to summarily dismiss an appeal; eliminated de novo review of the facts of the case by the BIA; prohibited the introduction of new evidence to the Board; and imposed strict time limits and briefing schedules on the parties.
The American Bar Association's Committee on Policy, Practice and Pro Bono commissioned the law firm of Dorsey & Whitney to study the effects of the 2002 rules on the quantity and quality of decisions made by the BIA.
In October 2003, the firm released a 248-page report. Highlights of the report include the finding that where the BIA had sustained 25% of appeals before the imposition of the new rules, now only 10% of appeals are successful. Even though a high percentage of respondents in removal proceedings are not represented by attorneys and many types of BIA decisions can not be reviewed by Federal Appeals Courts, the report found that the number of appeals of BIA decisions tripled between 2001 and 2002.
The report found that the "procedural reforms…require that the quality and transparency of BIA decisions be sacrificed in order to achieve a higher quantity of BIA decisions". Bottom line: "The BIA is supposed to perform important functions: setting precedents; providing fair and reasoned review of the sometimes life-or-death decisions made by the agency; and catching mistakes before innocent people get hurt. Those important BIA functions are undercut by the 'Procedural Reforms'."
We link to the complete text of the 248-page report, the 4-page summary and conclusions, and the 7-page findings and conclusions of the ABA Committee from our "Deportation" page at
https://www.shusterman.com/deportationdefense.html#6
7. Deportation: Judicial Review of Discretionary Denials
Prior to the effective date of the Illegal Immigration Reform and Immigrant Responsibility Act of 1996 ("the 1996 law"), the United States Courts of Appeals had the authority to review almost all determinations made by the INS and the Board of Immigration Appeals (BIA). The 1996 law stripped the jurisdiction of the Courts to review immigration decisions which are "discretionary".
For example, if a person applies for "cancellation of removal for a nonpermanent resident", and the BIA decides that the "hardship" standard has not been met, generally this decision is discretionary, and cannot be appealed to the Federal Courts.
This is problematic in at least two respects. First, most immigration benefit applications have a discretionary element. If the immigration agency denies a benefit based on discretion, this prevents the applicant from ever getting his "day in court". There is no redress for a person who is adversely affected by a decision which is clearly erroneous. Second, given the pressure on both the Bureau on Citizenship and Immigration Services (CIS) and the Board of Immigration Appeals (BIA) to reduce their considerable backlogs (See previous topic.), there is an understandable tendency to "cut corners" in rendering a decision. This may deprive the applicant of an opportunity for a fair hearing on his application.
Here is a case in point. Our law firm represents Benjamin and Londy Cabrera. Mr. Cabrera is a Mexican citizen while his wife is from Guatemala. Both entered the U.S. as teenagers in 1980s, married, raised a family, and attempted to legalize their immigration status. They are the parents of two U.S. citizen daughters, Diana and Jocelyn, 11 and 9 years of age, respectively. As the Los Angeles Times pointed out in an October 27 feature story about the Cabreras, "Federal Policy Become Family Matter", both children are honor students. In fact, Diana is so gifted that she is the recipient of a scholarship to a 4-year summer school program sponsored by Johns Hopkins University. Mr. Cabrera's mother is a lawful permanent resident of the U.S., and is severely afflicted by diabetes. She had several toes amputated from her foot. Mr. Cabrera and his family cared for her during her convalescence and provide some financial support for her. Mrs. Cabrera's parents are both lawful permanent residents of the U.S.
On March 29, 2002, Immigration Judge Bruce Einhorn considered extensive evidence, both oral and written, presented by the Cabreras to prove that ordering them to depart the U.S. would cause "exceptional and extremely unusual hardship" to their two U.S. citizen children and three lawful permanent resident parents. An attorney from the Department of Homeland Security (DHS) cross-examined the witnesses at the hearing. Judge Einhorn rendered a 15-page opinion which discussed the hardships involved in considerable detail. He considered health problems relating to Jocelyn and Mr. Cabrera's mother, educational hardship to both Diana and Jocelyn, and hardship related to separation of various family members as well as hardship resulting from the fact that the Cabreras are citizens of two different countries.
On page 11 of his decision, Judge Einhorn enumerates the requirements for cancellation of removal enunciated by the BIA in their precedent decision, Matter of Monreal. On pages 13 and 14, he quotes Monreal which provides that an applicant for cancellation of removal who has "a qualifying child with…compelling special needs in school" is the kind of person who may meet the hardship standard. The Judge specifically found that this phrase could include "a child with profound academic gifts" as well as a child who is intellectually challenged. Accordingly, the Judge granted both Mr. and Mrs. Cabrera's cancellation of removal.
The DHS appealed the Judge's decision to the BIA in the ground that the Cabreras had failed to meet the hardship standard.
On September 22, 2003, a three-judge panel of the BIA reversed Judge Einhorn's decision, holding that "the fact that educational opportunities for a child are better in the United States than in the alien's homeland does not satisfy the extreme hardship standard relevant to suspension of deportation let alone the exceptional and extremely unusual hardship standard applicable to cancellation of removal."
Since the determination of whether the hardship standard has been met is a discretionary determination, and since discretionary determinations by the BIA are not reviewable by the Federal Courts, the Cabreras would have no choice but to sell their house, pack their bags and return home, Mr. Cabrera to Mexico and Mrs. Cabrera to Guatemala. How about Diana and Jocelyn? They could stay in the U.S. with their grandparents or their numerous aunts and uncles, or, presumably, they could follow their father to Mexico or their mother to Guatemala.
Fortunately, for the Cabreras, on October 7, two weeks after they were ordered to leave the U.S., the U.S. Court of Appeals for the Ninth Circuit issued a decision, Hernandez v. Ashcroft, which we believe could result in the overturning of the BIA decision.
Briefly, Hernandez holds that although the Courts do not have jurisdiction to review a discretionary finding by the BIA, where the Board acts "contrary to law", their decision may be reversed by the Courts.
What law did the BIA panel violate? We believe that they violated their own case law. The Board's three precedent decisions regarding cancellation of removal for nonpermanent residents, Matter of Monreal 23 I&N Dec. 56 (BIA 2001), Matter of Andazola 23 I&N Dec. 319 (BIA 2002) and Matter of Recinas 23 I&N Dec. 467 (BIA 2002) while confusing in many aspects, consistently hold that the Board must consider the hardships to the qualifying relatives "cumulatively" and "in the aggregate".
In Cabrera, the BIA panel solely considered the hardship on Diana if she were educated outside of the U.S. The panel neglected to consider the hardship to both Diana and Jocelyn in being separated from their grandparents, aunts, uncles and cousins in the U.S., possibly from one of their parents or even from each other. The medical hardships that would accrue to Jocelyn and Mr. Cabrera's mother were not mentioned in the Board's decision. One can read the Board's decision and not realize that the Cabreras have parents who are lawful permanent residents.
Perhaps, in their rush to issue decisions under the 2002 "procedural reforms" discussed in the preceding topic, the panel rushed through the transcript and the Judge's decision without realizing that they had violated their own precedent decisions by their failure to consider the hardships to the Cabreras' U.S. citizen children and their lawful permanent resident parents "cumulatively". However, whatever the reason, they are not permitted to act contrary to law in rendering their decision.
On October 26, we submitted a Petition for Review and a request for a stay of deportation to the U.S. Court of Appeals for the Ninth Circuit. Additionally, we submitted a Motion to Reconsider to the Board of Immigration Appeals with a request that the BIA consider this matter en banc.
We link to Hernandez v. Ashcroft from our "Deportation" page at
https://www.shusterman.com/deportationdefense.html#7A
We link to the both the IJ's and the BIA's decisions in the Cabrera case, to a newspaper story about the case and to our Motion to Reconsider and our Petition to Review at
https://www.shusterman.com/deportationdefense.html#7B
We previously discussed "Establishing Hardship to Qualify for Cancellation of Removal" and Matter of Monreal, Matter of Andazola, Matter of Recinas in the October 2002 issue of SHUSTERMAN'S IMMIGRATION UPDATE at
https://www.shusterman.com/newsletterusimmigrationoctober2002.html#7
We will continue to report on the progress in the Cabrera case in our newsletter. We would be very pleased if such cases prompt Congress to re- examine those portions of the 1996 law which insulate "discretionary" decisions from judicial review. Such laws serve to encourage the type of sloppiness exhibited by the BIA panel here. To put it bluntly, how much time and effort would children put into their homework if they were not required to turn it in to their teachers? Also, we hope that the Justice Department reexamines its 2002 "procedural reforms" which have turned the once-respected Board of Immigration Appeals into an agency which all-too-frequently dispenses "assembly line justice" rather than reviewing the merits of each appeal individually. At a minimum, we hope that these articles assist immigrants and their attorneys in challenging agency decisions which are, in the words of Hernandez v. Ashcroft, "contrary to law".
8. Why GOOD People Get BAD Immigration Law Advice
One of the most frustrating aspects of being an immigration attorney is being consulted by an employer or an intending immigrant who has followed someone else's bad advice and whose case is now beyond repair.
Why do a lot of good companies and individuals get sucked in so badly by consultants and lawyers that by the time they see a reputable immigration attorney, it is too late to solve their problem?
After practicing immigration law for almost 30 years for both the INS (1976-82) and in private practice (1982-present), here are a few observations:
YOU GET WHAT YOU PAY FOR
For a lot of employers and individuals, it's all about money. For example, many employers use recruiters to help them hire foreign-born computer professionals, teachers, and health care professionals, you name it. Some employers simply choose the recruiter with the lowest bid, and of course, those recruiters choose the lowest priced immigration firm that they can find. Hardly a recipe for success! I am constantly besieged by employers with horror stories about recruiting dozens of foreign-born employees, paying a recruiter, and then a year or more later, none of the employees have actually arrived in the U.S. or, worse yet, they have started to receive a steady stream of denied petitions from the Immigration Service.
IT'S ONLY PAPERWORK
Like the comedian Rodney Dangerfield said, immigration attorneys get "no respect." Clients and even other attorneys think that we are just people who fill out forms and submit them to the government.
A good immigration attorney takes the time to explore all aspects of his client's situation in order to help him achieve his goals and avoid costly errors.
Consider the case of the university professor. An attorney "helped" him obtain permanent residence through his adult son who is a citizen of the United States. Then, the professor came to me and asked me to immigrate his second son. Unfortunately, by that time, his second son was 19 year old, and the waiting time was enormous. If his first immigration attorney had questioned him more closely, and learned that he wanted to immigrate his second son, he could have obtained permanent residence for the father as an outstanding professor. The second son would have immediately immigrated as a derivate beneficiary of his father.
IF IT SOUNDS TOO GOOD TO BE TRUE…
Then there is the employer/individual who is recommended to an attorney who works in a fancy part of town, claims to have "inside connections" at the Immigration Service, and that he can do what no other attorney can do, or that he can get approvals in a matter of months while other attorneys must wait years for results. Last week, an attorney at a large law firm phoned me and told me about an immigration service (not even a law firm!) which promised a large corporate client of his that they could do labor certifications for their illegal employees, and that they could remain on the job in the meantime. "Sounds like a sure prescription for an I-9 investigation to me," I advised him.
THEY'RE SO BIG, THEY MUST BE GOOD!
Then, there was the HR Director who told me about the employee with a pending adjustment of status application where the company's "large, prestigious" law firm advised the company to do a labor certification for the employee. "Why would we need to apply for a labor certification when there is a pending application for adjustment of status?," she asked upper management. "Don't question the lawyers," she was ordered. "They're so big and well-known, they must know what they are doing."
HE SPEAKS MY LANGUAGE
Why do Indian clients hire Indian attorneys, Chinese clients hire Chinese attorneys, etc., etc? Having someone who speaks your native language and shares your cultural heritage can be a big comfort factor.
Unfortunately, this does not guarantee quality. Yet, too many individuals and corporations let the ethnicity of their attorneys unduly influence their hiring choices.
SOLUTIONS
So how do you select an immigration attorney who is responsive to your needs? It's not as difficult as you may think to select an immigration attorney who is both competent and ethical. We will tell you how to go about selecting the right immigration attorney in the December 2003 issue of SHUSTERMAN'S IMMIGRATION UPDATE.
9. Chat Schedule, Transcripts, Audios & Videos
Deleted
10. Answer to the October 2003 Immigration Trivia Quiz
Quiz Removed.
Carl Shusterman
Certified Specialist in Immigration Law, State Bar of California
Former U.S. Immigration & Naturalization Service Trial Attorney (1976-82)
Board of Governors, American Immigration Lawyers Association (1988-97)
Phone: (213) 623-4592 Fax: (213) 623-3720
Law Offices of Carl Shusterman, 600 Wilshire Blvd., Suite 1550
Los Angeles, California 90017
Newsletter US Immigration Update November 2003 – Quick Links
About Us
Back Issues of Our Newsletter
Citizenship
Client Testimonials
Forms Download
Green Cards
Job Search
PERM
Processing Times
Schedule a Legal Consultation
Subscribe to Our Newsletter
Success Stories
Temporary Visas
Visa Bulletin
Disclaimer: This newsletter is not intended to establish an attorney-client relationship. All information contained in this newsletter is generalized. Any reliance on information contained herein is taken at your own risk.