Volume One, Number Six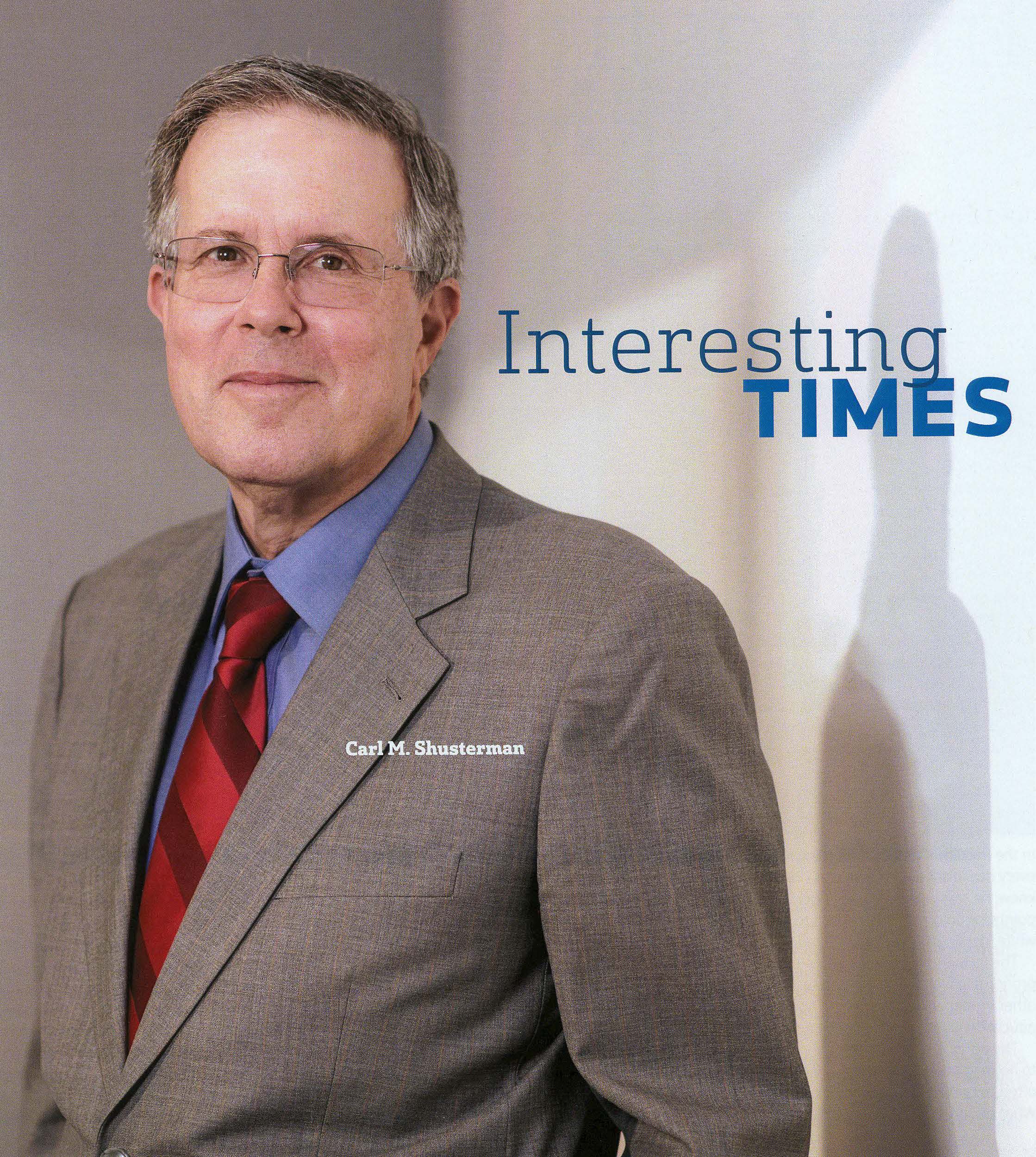 SHUSTERMAN'S IMMIGRATION UPDATE is the Web's most popular e-mail newsletter regarding U.S. immigration laws and procedures with over 60,000 subscribers located in more than 150 countries. It is written by a former INS Trial Attorney (1976-82) with over 30 years of experience practicing immigration law.
Published by the Law Offices of Carl Shusterman, 600 Wilshire Blvd, Suite 1550, Los Angeles, California, 90017. Phone: (213) 623-4592 x0.
Subscribe to our  E-Mail Newsletter, join the conversation on our Immigration Facebook Page, follow our Blog Posts and subscribe to our "How-To" Immigration Videos.
Client Reviews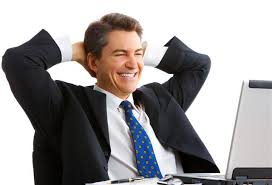 Outstanding Services!
"I want to acknowledge the Law Office of Carl Shusterman for their diligent and responsive attention to my case - from H1B to PERM to green card."
- Ken Calvert, San Antonio, Texas
Read More Reviews
Zoom Consultations Available!
Newsletter US ImmigrationNovember 1996 includes the following topics:
1. November 1996 State Department Visa Bulletin
The State Department issued the November 1996 Visa Bulletin on October 10.
Most of the Family categories moved little, if at all. The Worldwide Family 1st and 2A categories did not move forward while the Worldwide Family 2B, 3rd and 4th categories moved forward between two weeks and one month. The numbers for the backlogged Mexican and Philippines categories fared a bit better, with the Mexican 4th category (brothers and sisters of U.S. citizens) moving forward seven and one-half months.
The Worldwide Employment categories remained "current" (no backlogs) except for the unskilled category which advanced two months to June 1, 1989. The India 2nd category advanced almost four months while the 3rd category advanced three weeks. The Philippine 3rd category showed no movement while the 4th category advanced five months.
For an explanation of what the categories, dates and symbols listed below mean, see
https://www.shusterman.com/greencardsthroughrelatives.html
and
https://www.shusterman.com/greencardsthroughemployment/
FAMILY CATEGORIES
| Categories | Worldwide | India | Mexico | Philippines |
| --- | --- | --- | --- | --- |
| 1st | 1-01-96 | 1-01-96 | 3-22-92 | 6-20-86 |
| 2A | 1-22-93 | 1-22-93 | 4-08-92 | 1-22-93 |
| 2B | 12-01-90 | 12-01-90 | 12-01-90 | 12-01-90 |
| 3rd | 9-01-93 | 9-01-93 | 11-22-87 | 9-01-85 |
| 4td | 4-15-86 | 10-22-84 | 7-15-84 | 10-31-77 |
EMPLOYMENT CATEGORIES
| Categories | Worldwide | India | Mexico | Philippines |
| --- | --- | --- | --- | --- |
| 1st | Current | Current | Current | Current |
| 2nd | Current | 11-22-94 | Current | Current |
| 3rd | Current | 2-01-94 | Current | 7-01-95 |
| Unskilled | 6-01-89 | 6-01-89 | 6-01-89 | 6-01-89 |
| 4td | Current | Current | Current | 2-01-96 |
| 5td | Current | Current | Current | Current |
2. Immigration Government Processing Times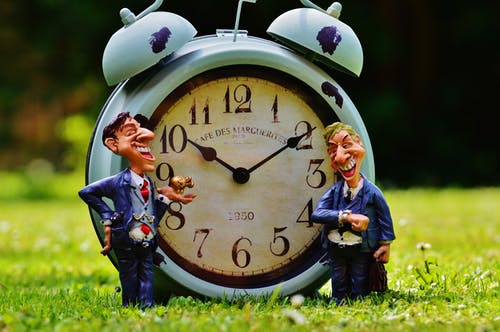 We link to the most recent immigration waiting times for each of the four USCIS Service Centers, the National Benefits Center and the Administrative Appeals Office. We also link to the processing times of all of the 83 USCIS District Offices and Sub-offices. We link to the Labor Department's page entitled "Processing dates for labor certification applications". Finally, we link to the State Department's "Visa Wait Times" page.
3. New Immigration Bill Highlights
The current issue includes an article highlighting ten significant provisions of the new law. See
https://www.shusterman.com/1996immigrationlawsummary.html
The ten sections are as follows:
Entitlement Bars
Relief From Entitlement Bars Through Adjustment of Status
End of the Late Amnesty Programs
Affidavits of Support
Consolidation of Deportation and Exclusion Proceedings into Removal Proceedings
Requests for Asylum
J Waivers for International Medical Graduates
Waivers of Fraud or Misrepresentation
Certification of Health Care Workers
No Consulate Shopping for Visa Overstays
In the article, clicking on any of the above sections will allow you to read a summary of what the new law has to say about that particular topic. In addition, some of the sections contain words or phrases in hypertext which will allow you to read a more complete discussion of the subject.
The complete text of the 300-plus page law may be found by going to
and clicking
"Complete Text of the 1996 Bill"
In order to shorten your download time for reading the particular sections of the act which interest you, we have divided the law into six clickable titles, each displaying the individual sections under each title. When you locate the section which you want to read, simply click on the appropriate title and scroll down to the section you wish to read.
For an analysis of the sections of the new law which may affect you, see
https://www.shusterman.com/greencardsusing245i.html
and under the heading entitled "Analysis of the 1996 Law", click on the individual topic which interests you. If you do not see what you want, send me an e-mail message and suggest a topic.
4. Immigration Trivia Quiz: Blackmarket Price List
The Justice Department's Office of the Inspector General (OIG) has recently released a report on fraudulent immigration documents.
Included in the report are estimates on what various immigration documents are purported to sell for on the black market.
Can you guess the black market prices of the following documents?
A) Employment Authorization Document
B) Border Crossing Card
C) Temporary Residence Permit
D) Green Card
Hint: It is less expensive to immigrate legally!
(See item #10 for answers.)
5. New Links: Federal Appellate Court Decisions
One provision of the new immigration law would deny immigrants the right to challenge the denial of discretionary relief in removal proceedings in Federal Court. In effect, the Justice Department would have the final say as to whether a potential immigrant has the right to remain in the U.S. Judicial review and the system of checks and balances established by Our Founding Fathers would all but cease to exist in the immigration arena.
The principal exception to this absence of judicial review would be where the person facing removal had applied for asylum.
In most other contexts, a person or business has the right to challenge the decision of an administrative agency in court. When a television or radio station wishes to contest a ruling by the Federal Communication Commission, they may do so in Federal Court. If tobacco companies are unhappy about restrictions imposed on them by the Food and Drug Administration, they seek to vindicate their rights in Federal Court. Even a convicted murderer may challenge his conviction in Federal Court.
The new immigration law makes an exception to this general rule by making most types of decisions by the INS and the Board of Immigration Appeals immune from judicial review.
Over the years, the Federal Appellate Courts have reversed the immigration decisions of the INS and the Board of Immigration Appeals on many hundreds of occasions.
To read decisions of the Supreme Court and the Federal Appellate Courts, see
https://www.shusterman.com/deportationdefense.html#11
scroll down to "Federal Appellate Courts" and click on the appropriate court.
Caveat: The decisions of the Court of Appeals for the Fifth Circuit are not presently available online.
6. Canada: U.S. Citizens Residing in Canada
In the past, U.S. citizens who resided in Canada have been able to file visa petitions (form I-130) for qualifying relatives at American consulates in Canada. However, as a result of reduced staffing and resources, the consulates are unable to continue to assume this workload.
The Immigration and Naturalization Service has agreed to assume jurisdiction over these petitions. All relative visa petitions must now be submitted to INS's Nebraska Service Center located in Lincoln, Nebraska. The fee must be paid in U.S. dollars.
7. Federal Welfare Law Prevails Over Anti-Prop. 187 Injunction
On December 1, 1996, poor expectant mothers in California who are illegal aliens will no longer be eligible for subsidized prenatal services. This is the result of the federal welfare bill signed into law on August 22. The law provides that state and local governments may only continue most aid to illegal immigrants if states pass new laws which specifically authorize such assistance.
However, in California, Governor Pete Wilson's plans to cut off such aid faced a formidable obstacle, an injunction against those health, welfare and educational benefits which were contained in Proposition 187, passed by the voters in 1994.
When Governor Wilson announced his plans to deny subsidized prenatal benefits to illegal immigrants, lawyers on both sides of the issue squared off in Federal Court.
Judge Mariana Pfaelzer ruled that her 1994 injunction does not stop Governor Wilson from cutting off prenatal benefits to illegal immigrants. "The court's injunction does not prohibit the implementation of any federal law", stated the Judge. "Congress has decided that the states should deny health benefits to illegal aliens".
The Judge's ruling could have enormous implications, allowing California to deny many forms of health and welfare benefits to illegal immigrants.
8. DOL Proposes Changes in Labor Certification Procedures
Each year, U.S. employers submit approximately 30,000 Applications for Alien Labor Certifications to the Department of Labor (DOL) as a first step to asking INS to grant permanent residence to a foreign-born worker when the employer is unable to find a qualified U.S. worker for a particular job vacancy.
These "labor certification" applications are processed not primarily by DOL, but by State Employment Service Agencies (SESAs). This year, the SESA budget for processing labor certifications has been reduced by over 50%.
As a result DOL has proposed new policies for processing labor certification applications designed to minimize SESA involvement in the process.
Wise employers may minimize time and effort in obtaining the services of foreign-born employees by studying these guidelines.
See the new guidelines at
http://wdr.doleta.gov/directives/corr_doc.cfm?DOCN=763
For a more general, less technical discussion of the labor certification process, see
https://www.shusterman.com/recruitinginternationaltalent.html
9. INS's "Bag and Baggage" Teams
When a person has a deportation hearing, often he is granted an "alternate order" by the Immigration Judge. The Judge grants the person a certain period of time to leave the U.S. voluntarily. If the person fails to leave the U.S. within the time allotted, he becomes subject to a deportation order.
How is a deportation order enforced? Does INS come to the person's house, arrest him and put him on a bus or plane? Usually not. In most cases, the INS simply sends the person a letter demanding that he report to the INS on a certain date with his bags packed (The letter usually allows the person to bring up to 55 pounds of luggage.) so that INS may deport him back to his home country.
These letters are called "bag and baggage" letters or, in INS lingo, "run" letters. Why "run" letters? Because the natural tendency of a person receiving such a letter is to run away and disappear into society.
Often, INS takes little or no action to pursue such persons. Well, the times, they are a'changing. This week, special INS mobile units, dubbed "bag and baggage" teams made some house calls in Los Angeles, and nabbed 18 persons who had received "run" letters but had never shown up so that INS could deport them.
One of the arrestees, Anabela Rodriguez, is a 24-year-old Guatemalan woman who is seven months pregnant and the mother of a one-year-old U.S. citizen child. The disappointed woman said that she just wanted to be able to raise her family in the U.S. She indicated, however, that she would take her citizen child with her to Guatemala.
10. Answers to the Immigration Trivia Quiz
Quiz Removed
A) $50
B) $325
C) $2,300
D) $5,500
If you guessed correctly each time, please e-mail me your home address and daytime phone number. The Justice Department would like to ask you a few questions ;-)
Newsletter US Immigration November 1996 Quick Links
About Us
Back Issues of Our Newsletter
Citizenship
Client Testimonials
Forms Download
Green Cards
Job Search
PERM
Processing Times
Schedule a Legal Consultation
Subscribe to Our Newsletter
Success Stories
Temporary Visas
Visa Bulletin
 November 1, 1996