Volume Five, Number Five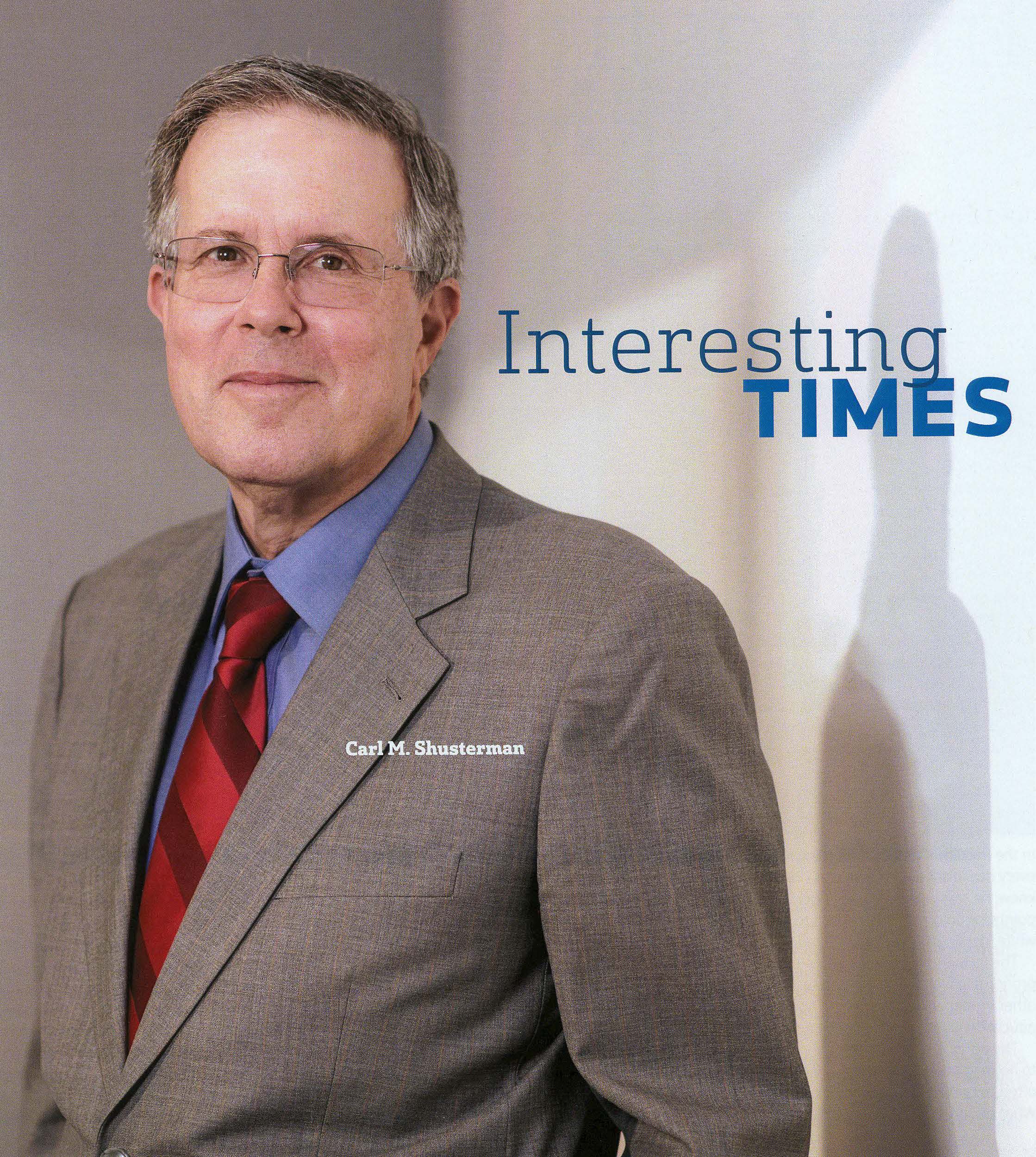 SHUSTERMAN'S IMMIGRATION UPDATE is the Web's most popular e-mail newsletter regarding U.S. immigration laws and procedures with over 40,000 subscribers located in more than 150 countries. It is written by a former INS Trial Attorney (1976-82) with over 30 years of experience practicing immigration law.
Published by the Law Offices of Carl Shusterman, 600 Wilshire Blvd, Suite 1550, Los Angeles, California, 90017. Phone: (213) 623-4592 x0.
Subscribe to our E-Mail Newsletter, join the conversation on our Immigration Facebook Page, follow our Blog Posts and subscribe to our "How-To" Immigration Videos.
Subscribers to SHUSTERMAN'S IMMIGRATION UPDATE: 32,278
Client Reviews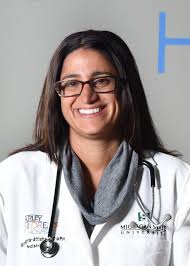 The Best Lawyer!
"I had the best experience working with Law Offices of Carl Shusterman. The staff is very professional, trustworthy, responsive, knowledgeable and helpful."
- Dr. R. Khan, Boston, Massachusetts
Read More Reviews
Skype Consultations Available!
Newsletter US Immigration Update May 2000
This month, Topic #8 was written by Maurice Belanger, Senior Policy Analyst for the National Immigration Forum. Based in Washington, D.C., and established in 1982, the Forum has distinguished itself as one of the nation's foremost authorities on immigration. The mission of the National Immigration Forum is to embrace and uphold America's tradition as a nation of immigrants. The Forum advocates and builds public support for policies and programs that reunite families, rescue refugees, encourage immigrants to become citizens, and afford newcomers equitable treatment under the law. For more information about the National Immigration Forum, see
NEWS FLASHES:
AILA Treasurer – The ballots have been mailed out and two of the three candidates are debating about who endorsed who… We recommend that you keep your eyes on the prize – decreasing INS backlogs, restoring due process to the immigration laws, and protecting our clients' rights and our practices. Vote for the candidate with the most experience, the one who has produced the most results for our members – Ellen Ma Lee! For more information, see

https://www.shusterman.com/ellen.html (No longer an active link)
Alien Smuggling – The GAO's new report on alien smuggling is available as a PDF file at

http://www.gao.gov/new.items/gg00103.pdf

BIA Increase – In an indication of the hugely increased amount of persons undergoing deportation proceedings, the Board of Immigration Appeals has again raised its membership, this time from 18 to 21. From its creation in the 1940's to the 1990's, the BIA had five members.
EB-2 Lawsuit – A Federal District Court in Chintakuntla et al. v. INS granted class certification and a permanent injunction against the INS. The INS had refused to approve EB-2 petitions where an employer specified on an application for an alien labor certification that it was willing to accept a Bachelor's degree and five years of experience in lieu of a Master's degree.Kudos to Warren Leiden and Marc Van Der Hout, two of the lawyers who brought the lawsuit.To read a copy of the permanent injunction in PDF, See

Lottery – The State Department announced, on April 27, that it is moving the Diversity Immigrant Visa Lottery program from the National Visa Center in Portsmouth, New Hampshire to a new facility in Williamsburg, Kentucky, to be named the Kentucky Consular Center. The new facility will open in the fall of this year, in time to begin processing applications for the next Diversity Visa Lottery (DV-2002) for visas being issued in fiscal year 2002 which runs from October 2001 through September 2002.

The application period for the DV-2002 lottery will begin in October 2000. We will post the official instructions for the DV-2002 lottery on our web site as soon as they are released by the State Department, hopefully sometime this August.For additional lottery information, See
Nurses – The American Hospital Association (AHA) has asked Congress to boost immigration of health care workers. Congress should ease certain restrictions on immigration to counter shortages of health care workers, wrote the AHA today to Sen. Spencer Abraham (R-MI). The letter asked Abraham to consider broadening the scope of the H-1B visa program to allow more foreign nurses to work in America. AHA also wants Congress to lift H-1B's restrictions on the immigration of health care professionals from certain countries and wants petitions for employment-based visas processed within 60 days. Abraham chairs the Senate Judiciary Committee's subcommittee on immigration.(Excerpted From AHA News)
TPS – The INS has granted a 12-month extension of Temporary Protected Status for over 100,000 Hondurans and Nicaraguans present in the U.S. because of Hurricane Mitch. Affected persons will be permitted to extend their TPS status until July 5, 2001.
This month's issue contains the following topics:
June 2000 State Department Visa Bulletin
Latest INS/State Dept/Labor Dept Processing Times
H-1B Update: INS Processing and Legislation Action
INS Delays: Congressional Irritation Produces A Pearl
Registry: A Time-Tested Part of Our Immigration Laws
Immigration Trivia Quiz: Help Keep Our Website Free!
Chat Schedule and Online Transcripts
NIF: For Doing Her Civic Duty Immigrant Faces Deportation
Visa Reciprocity and Country Documents Finder
Answers to the Trivia Quiz: Asian-American Congressman
1. June 2000 State Department Visa Bulletin:
On May 10, 2000, we posted the June 2000 Visa Bulletin, the same day that the State Department posted the dates on their web site.
For the Family categories, the movement of priority dates has slowed to a crawl. Worldwide numbers advanced either not at all (1st Preference) or up to four weeks. India 4th moved ahead five weeks while the Philippine 4th remains frozen at August 1, 1979, a wait of over 20 years! In fact, for most persons born in Mexico and the Philippines, the dates did not advance at all. The one remarkable exception was Mexican 3rd preference which jumped ahead four months.
The EB-2 category for persons born in India and mainland China moves forward two months each to June 1 and September 1, 1997, respectively. In what could be a sign of things to come, the EB-3 category failed to advance at all.
The priority dates for unskilled workers advanced two months to October 1,1994.
The June Visa Numbers can be found at
https://www.shusterman.com/statedepartmentvisabulletin/
For an explanation of what the categories, dates and symbols listed below mean, see
https://www.shusterman.com/greencardsthroughrelatives.html
and
https://www.shusterman.com/greencardsthroughemployment/
For the State Department's official version, complete with information about the movement of family, employment and lottery numbers, see http://travel.state.gov/visa_bulletin.html (Link is no longer operational.)
2. Latest INS/State Dept/Labor Dept Processing Times
Most immigration applications and petitions must be submitted to one of the following INS Regional Service Centers: (1) Laguna Niguel, California; (2) Lincoln, Nebraska; (3) Mesquite, Texas; and (4) St. Albans, Vermont.
Our web site contains the waiting times of each center and enumerates each state served by the center and any foreign offices within the center's jurisdiction.
The service centers periodically issue lists of their processing times for various types of applications. Our web site contains the latest list issued by each service center.
Warning: Processing times may appear faster on the official lists than they are in reality.
To see how fast (or slow) your service center is processing a particular type of petition or application, See
https://www.shusterman.com/waitingtimesusimmigration/
Processing times at INS District Offices may be accessed at
https://www.shusterman.com/adjustmentofstatus.html
See
https://www.shusterman.com/labortimes.html (Link no longer operational.)
to check the latest processing times of your Department of Labor Regional Office and your State Employment Service Agency.
We list selected Consular Post Processing Times at
https://www.shusterman.com/dostimes.html (Link no longer operational.)
and J Waiver Processing Times at
https://www.shusterman.com/jwvr-times.html (Link no longer operational.)
3. H-1B Update: INS Processing and Legislation Action
INS Processing
Today, the INS instructed all four service centers to process H-1B petitions subject to the cap which were received on or before February 25, 2000.
Does this mean that persons whose H-1B petitions were submitted after February 25, 2000 are out of luck until October 1st? Not at all. It just means that INS is being careful not to repeat the counting errors that have subjected the agency to so much criticism over the past few months.
When all H-1B petitions which were received on or before February 25th are adjudicated, the INS will recalculate how close the total of approved petitions is getting to the 115,000 cap, and advance the date forward as appropriate
Legislative Action
The House Judiciary Committee has "marked-up" Representative Lamar Smith's bill (H.R.4227) to eliminate the H-1B cap for the next three years. Eliminating the cap sounds like a dream come true to the visa-starved IT industry. Unfortunately, Mr. Smith, whose sole purpose as the Chairman of the House Immigration Subcommittee seems to be to diminish the number of immigrants and nonimmigrants coming to the U.S., does not have the interests of either the IT industry or U.S. and H-1B workers at heart.
He managed to have his bill approved by his subcommittee just a couple of days after he introduced it, and most observers expect a quick approval by the full committee. See
https://www.shusterman.com/hr4227jc.html (Link is no longer operational.)
A much better bill, H.R.3983, introduced by a bipartisan coalition of representatives including Rep. David Dreier (R-CA) and Rep. Zoe Lofgren (D-CA), despite receiving strong support from the IT industry, has been relegated to the sidelines. For more information about H.R.3983, see
https://www.shusterman.com/lofgren-faq.html (Link is no longer operational.)
In the upper house, S.2045, the "American Competitiveness in the 21st Century Act" will be voted upon by the full Senate later this month.
It is a virtual certainty that both H.R.4227 and S.2045 will be approved soon.
The difficulties will surface when a Joint Senate-House Conference Committee is named to work out the differences between the two bills. Trying to combine the competing bills into one harmonious whole is like trying to mix oil with water.
S.2045, although far from perfect, would raise the H-1B cap, satisfy the concerns of the IT industry, and help H-1B visaholders by relaxing the rigid per-country quotas and allowing for extensions of status beyond the present six-year cap. It also provides from additional funds to educate and train U.S. workers to qualify for highly-paid IT careers.
H.R.4227 eliminates the cap entirely for a three-year period. However, it contains a number of provisions which are opposed by the IT industry. It fails to provide extra funds for training and educating U.S. workers, and it does not contain provisions to ease the burdens of beleaguered H-1B visaholders.
How the Senate, the House of Representatives and the Administration can work together to turn Fool's Gold into Real Gold promises to be one of the most delicate and entertaining legislative feats in recent history.
We promise to keep you posted as events unfold.
4. INS Delays: Congressional Irritation Produces A Pearl
When I left the INS to enter private practice in the early 1980's, it took 90 days to approve an Application for Adjustment of Status. My colleagues on the East Coast were getting their I-485s approved in a few weeks, and marveled at our patience in tolerating a 90-day wait.
Almost 20 years and numerous INS filing fee increases later, it now takes 2-3 years (plus lives in being 😉 to get an I-485 interview, over a year to have an I-140 adjudicated, etc., etc.
I'm positive that each one of my hundreds of gray hairs that have sprouted up on my head during the past few years is due to stress caused by governmental delays. (Incidentally, some of my old friends at the INS seem to be experiencing similar problems.)
Things have gone from bad to worse lately, prompting some Members of Congress in Silicon Valley to hold a public hearing on "INS delays and mismanagement" on February 25, 2000. Read the testimony at
https://www.shusterman.com/lofgren-pr.html (Link no longer operational.)
Then, on March 23, a bipartisan group of 15 senators sent a strongly-worded letter to INS Commissioner Doris Meissner expressing their concerns about "increasing delays in the processing of employment-based immigrant visa petitions". The senators urged the Commissioner to consider (1) reinstating the procedure where I-485 application for adjustment of status could be submitted simultaneously with an I-140 employer-sponsored visa petition, and (2) the I-485 receipt could serve as both a work authorization and a travel permit. They requested that the Commissioner reply to their concerns and suggestions in the near future. Thanks to Dan Kowalski of Matthew Bender for providing me with a PDF version of the letter at
https://www.shusterman.com/pdf/insdelays.pdf
Finally, as we reported in the April issue of SHUSTERMAN'S IMMIGRATION UPDATE, Senator Dianne Feinstein (D-CA) is lining up a bipartisan group of senators to co-sponsor the "Immigration Services Backlog Reduction Act", a "pearl" of a bill which would hold the INS accountable for any delays in adjudications which exceed 180 days. Presently, the co-sponsors include Sen. Abraham(R-MI), Sen. Reid(D-NV), Sen. Jeffords (R-VT), Sen. Moynihan(D-NY) and Sen. Leahy (D-VT).
The legislation states that its purpose is to provide the INS "with the mechanisms it needs to eliminate the current backlog in the processing of immigration benefit applications within one year…and to provide for regular congressional oversight in the performance of the Immigration and Naturalization Service in eliminating the backlog and processing delays in immigration benefits adjudication."
Kudos to AILA Board Member Ellen Ma Lee who, during our meeting with Senator Feinstein urged the Senator to consider an important subject not mentioned in the backlog bill: the "recapture" of the 500,000 immigrant visas lost during the past three years due to bureaucratic delays. See
https://www.shusterman.com/feinstein.html
If Senator Feinstein is successful in getting the backlog bill enacted into law, this will be the most important achievement in immigration law this year.
5. Registry: A Time-Tested Part of Our Immigration Laws
Vice-President Al Gore recently announced that the administration supports advancing the "registry" date from January 1, 1972 to January 1, 1986. An immigration rights advocate stated that this would amount to a "mini-amnesty" for approximately 500,000 of the six million illegal immigrants present in the U.S. See the Vice-President's statement at
https://www.shusterman.com/registry.html (Link no longer operational.)
* What is registry?
Section 249 of the Immigration and Nationality Act provides permanent residence may be granted at the discretion of the Attorney General to any alien who
(a) entered the United States prior to January 1, 1972;
(b) has had his residence in the United States continuously since such entry;
(c) is a person of good moral character; and
(d) is not ineligible to citizenship and is not deportable as a terrorist.
* What is the historical background of registry?
Registry originated in 1929, just eight years after the first quotas were placed on immigration to the U.S. It allowed persons who had arrived in the U.S. before the Quota Act of 1921 to legalize their status, and to facilitate their becoming naturalized citizens. Congress reasoned that because the statute of limitations precluded their being deported (How's that for an idea from the past which should be revived? A statute of limitations on deportation!), they should instead be allowed to regularize their immigration status.
Registry was codified by Congress in the Nationality Act of 1940 which changed the date to January 1, 1924. The Senate Judiciary Committee studied registry in 1952 and recommended that it be retained in the law. In 1958, Congress advanced the registry date to June 24, 1940. The 1965 law advanced the cutoff date to June 30, 1948 while the Immigration Reform and Control Act of 1986 fast forwarded the date to January 1, 1972.
Registry allows persons who have resided in the U.S. for a long period of time to regularize their status. It is the combined wisdom of every Congress during the past 70 years that persons who have somehow managed to live and work in the U.S. for many years, and who are not criminals, should be allowed to obtain permanent residence.
The current bill (S.2047) updating the registry date was introduced in the Senate by Senators Kennedy (D-MA) and Reid (D-NV) on April 12. This legislation would be a distinct improvement over earlier registry bills. The bill would establish a "rolling registry" which would advance the registry date annually until 2006. In other words, on January 1, 2002, the registry date would automatically advance to January 1, 1987. In 2003, it would advance to January 1, 1998 and so on.
Registry should not be confused with amnesty:
First, an applicant for registry need not be illegal. For example, a business owner present in the U.S. in treaty investor status for a certain number of years can apply for registry. However, that same person, because he was not illegally present in the U.S. for a certain number of years, would not be eligible for amnesty.
Second, since all applicants for amnesty are, by definition, illegal, Congress requires that the INS process amnesty applications at centers which are separate and distinct from INS offices. If a person does not qualify for amnesty, he is not placed under removal proceedings. On the other hand, an applicant for registry must submit an Application for Adjustment of Status (form I-485) directly to the INS. If the registry application is denied, and the person is illegally present in the U.S., INS will then place him under removal proceedings.
Third, an applicant for registry may renew his application with an Immigration Judge while an applicant for amnesty may not.
Fourth, amnesty is a much broader concept than registry. A person may be granted amnesty even if he was ordered deported years ago, or failed to appear at his removal proceeding. Both of these grounds, and many more, would preclude a person from being granted registry.
Fifth, while the INS must grant amnesty to an applicant who meets the statutory requirements, whether to grant registry is in the discretion of the INS or the EOIR.
There are numerous other differences between registry and amnesty. It is important to remember that while the amnesty law enacted in 1986 was unusual if not unprecedented, the concept of registry as a means of allowing long term residents of the U.S. to regularize their status has been a part of U.S. immigration law for generations.
Given these distinctions, it would seem that simply advancing the registry date from 1972 to 1986 in order to restore the 14-year time period for qualification contained in the 1986 law should be far less controversial than would be the passage of a blanket amnesty law.
6. Immigration Trivia Quiz: Help Keep Our Website Free!
Removed
7. Chat Schedule and Online Transcripts
We now have 16 chat transcripts online. Among the topics covered are how to obtain a temporary working visa, permanent residence and U.S. citizenship, new laws pertaining to nurses and physicians, how to complete immigration forms, special problems encountered by computer professionals and by persons born in India and China, the outlook for the Visa Bulletin, and an I-9 primer for HR managers and employees.
The transcript of our extremely popular recent chat "Priority Dates: How to Get One, How to Change One, How to Keep One" which occurred on May 8 will soon be online.
Upcoming chats include:
All in the Family: How to Get a Green Card Through Your Relatives (May 22)
Naturalization: Helpful Hints in Becoming a U.S. Citizen (June 5)
Don't miss our major chat on H-1B Cap Legislation on June 12!
If you have an idea for a chat topic, please send me an e-mail message at
and we (My chat sponsors at About.com, CareerPath.com and I) will take it under consideration.
For a list of upcoming chats and transcripts of past chats, See
Link to chat no longer available
8. NIF: For Doing Her Civic Duty Immigrant Faces Deportation
Growing up in America, where she has lived since she was adopted at three months of age, Julia Parker learned that it was her civic duty to vote in our democracy. When she turned 18, she did.
Unfortunately, as she later found out, she is not a U.S. citizen. Immigrant children adopted by U.S. parents are not automatically citizens. In Ms. Parker's case, her father died before completing the paperwork, and so she is technically not an American. An innocent mistake, except that in 1996, Congress passed the Illegal Immigration Reform and Immigrant Responsibility Act (IIRAIRA), a sweeping law that contains many harsh provisions that are now wreaking havoc with American families.
One of those provisions makes it a felony for non-citizens to vote. There are no exceptions for innocent mistakes like Ms. Parker's. She faces the prospect of being deported to Eritrea, where she was born. Her plight was featured in two-parts on the CBS News segment "Eye on America" in April.
According to the CBS reporter, the sponsor of this provision of the 1996 law, Charles Canady (R-FL) suggested that the Immigration and Naturalization Service should "look the other way" when faced with a situation like Julia Parker's. However, putting the onus on a law enforcement agency to decide in which situations it should or shouldn't enforce the law breeds cynicism and disrespect for the law.
The 1996 Immigration Act should be fixed. It is overly harsh and inflexible. It treats someone who makes an innocent mistake the same as a hardened criminal. Congress must act to change the law.
Julia Parker's story can be found on the CBS website in two parts, at:
http://cbsnews.cbs.com/now/story/0,1597,185282-412,00.shtml (Link is no longer operational.)
and
http://cbsnews.cbs.com/now/story/0,1597,185611-412,00.shtml (Link is no longer operational.)
Other stories of immigrants and their families caught up in the overly harsh provisions of the 1996 immigration law can be found on the National Immigration Forum's "Fix 96" Campaign pages on the Forum's website at:
http://www.immigrationforum.org/fix96/default.htm (Link is no longer operational.)
9. Visa Reciprocity and Country Documents Finder
Where can you find how much it costs to obtain a particular type of visa to enter the U.S., the number of times that the visa may be used for entry to the U.S. and how long the visa is valid for?
Also, how do you learn how certain documents (e.g., birth certificates, adoption decrees, marriage certificates, divorce degrees, death certificates, police clearances, military records, etc.) required for the issuance of an immigrant visa may be obtained?
Finally, how can you determine which U.S. Consulates in a particular country issue immigrant and/or nonimmigrant visas, and which consulate has jurisdiction over your place of residence?
Since at least 1976, the year that I started practicing immigration law, one had to consult the State Department's Foreign Affairs Manual and a number of other publications to find answers to these questions.
Now, you can easily find all of this information online. See
https://www.shusterman.com/departmentoflaborusimmigration.html
and click on "Visa Reciprocity and Country Documents Finder".
* How does the site work?
Suppose you are a native and citizen of India. You click on the letter "I" on the top of the page, and click again on "India". Under "Reciprocity Schedule", you will be able to see an alphabetical list of all nonimmigrant visas from A-1 to TD. You will see that a "B-2" tourist visa costs $75, is good for multiple applications for admission to the U.S. and has a maximum validity period of 120 months (10 years). An "F-1" student visa also costs $75, will permit multiple applications for admission to the U.S. and has a maximum validity period of 60 months. An "H-1B" professional worker visa costs $75, is good for multiple applications for admission to the U.S. and has a maximum validity period of 60 months or the period of validity of the H-1B petition (Maximum: 36 months), whichever is less.
Below the Reciprocity Schedule, there is detailed information regarding how to obtain a Birth Certificate, Police Record, Prison Record, Military Record, Death Certificate, Record of Burial, Marriage Certificate, Divorce Certificate or Adoption Certificate.
There is a list of visa issuing posts in India. The list indicates that the Embassy in New Delhi and the Consulates in Mumbai and Chennai issue all categories of visas, that the Consulate in Calcutta issues nonimmigrants visas and only certain types of immigrant visas. There are links to the websites of all four posts, and a list of geographical areas serviced by each consulate.
The same information is available for all countries.
Congratulations to the State Department for putting the "Visa Reciprocity and Country Documents Finder" online!
10. Answers to the Trivia Quiz: Asian-American Congressman
Quiz Removed
We received several correct answers to last month's Immigration Trivia Quiz within a few hours after the April 2000 issue of SHUSTERMAN'S IMMIGRATION UPDATE was mailed to subscribers.
The topic of our quiz was: Who was the first Asian-American to serve in Congress? Some guessed Senator Daniel Inouye (D-HI) while others thought it was Congressman Daniel Wu (D-OR). In reality, Daniel Wu, who was born in 1955, was sucking on his pacifier when the first Asian-American was elected to Congress!
The first subscriber to provide the correct answers was Elil Shunmugavel, and here is her letter to me:
Dear Mr. Shusterman:
How exciting! I was hoping I would be able to win one of these times. After seeing the trivia question, I vaguely remembered an article I had read a few years ago about Dalip Singh Saund. I remembered that he had been a Congressman in the 1950's. I also thought that perhaps the first Asian congresspeople might be from Hawaii.
To check my guesses, I went to Yahoo!, searched under Congress, went to the first category, saw
http://bioguide.congress.gov/biosearch/biosearch.asp (Link is no longer operational.)
went to that site, searched through Hawaii and noted when each of their Congressmen entered Congress. I then checked in California for Mr. Saund. At that point I was pretty sure he was the one, but then checked a couple of other sites just to be sure.
My parents immigrated to the US 30 years ago. I was born and raised here, so I might not be able to use your consultation for advice on immigration. However, I will be attending Law School this fall, and I would love to ask you for any advice in that regard. I began subscribing to your newsletter in September in order to kind of get a feel for what I might be getting into. You have a great site, I look forward to talking to you soon,
Elil
Here are the correct answers as provided by Ms. Shunmugavel:
A. The congressman's full name was Dalip Singh Saund.
B. He was born on September 20, 1899 in Amritsar, India.
C. He was first elected to Congress in 1956.
D. His district was located in Westmoreland (Imperial County), California.
For a brief bio of Dr. Saund, See
http://bioguide.congress.gov/scripts/biodisplay.pl?index=S000075 (Link is no longer operational.)
Also, see the Sikh History Web Page at
http://www.duke.edu/~as1/sikhweb.html (Link is no longer operational.)
Carl Shusterman
Certified Specialist in Immigration Law, State Bar of California
Former U.S. Immigration & Naturalization Service Attorney (1976-82)
Board of Governors, American Immigration Lawyers Association (1988-97)
Phone: (213) 623-4592 Fax: (213) 623-3720
Law Offices of Carl Shusterman, 600 Wilshire Blvd., Suite 1550
Los Angeles, California 90017
Newsletter US Immigration Update May 2000 – Quick Links
About Us
Back Issues of Our Newsletter
Citizenship
Client Testimonials
Forms Download
Green Cards
Job Search
PERM
Processing Times
Schedule a Legal Consultation
Subscribe to Our Newsletter
Success Stories
Temporary Visas
Visa Bulletin
May 10, 2000