Volume Two, Number Three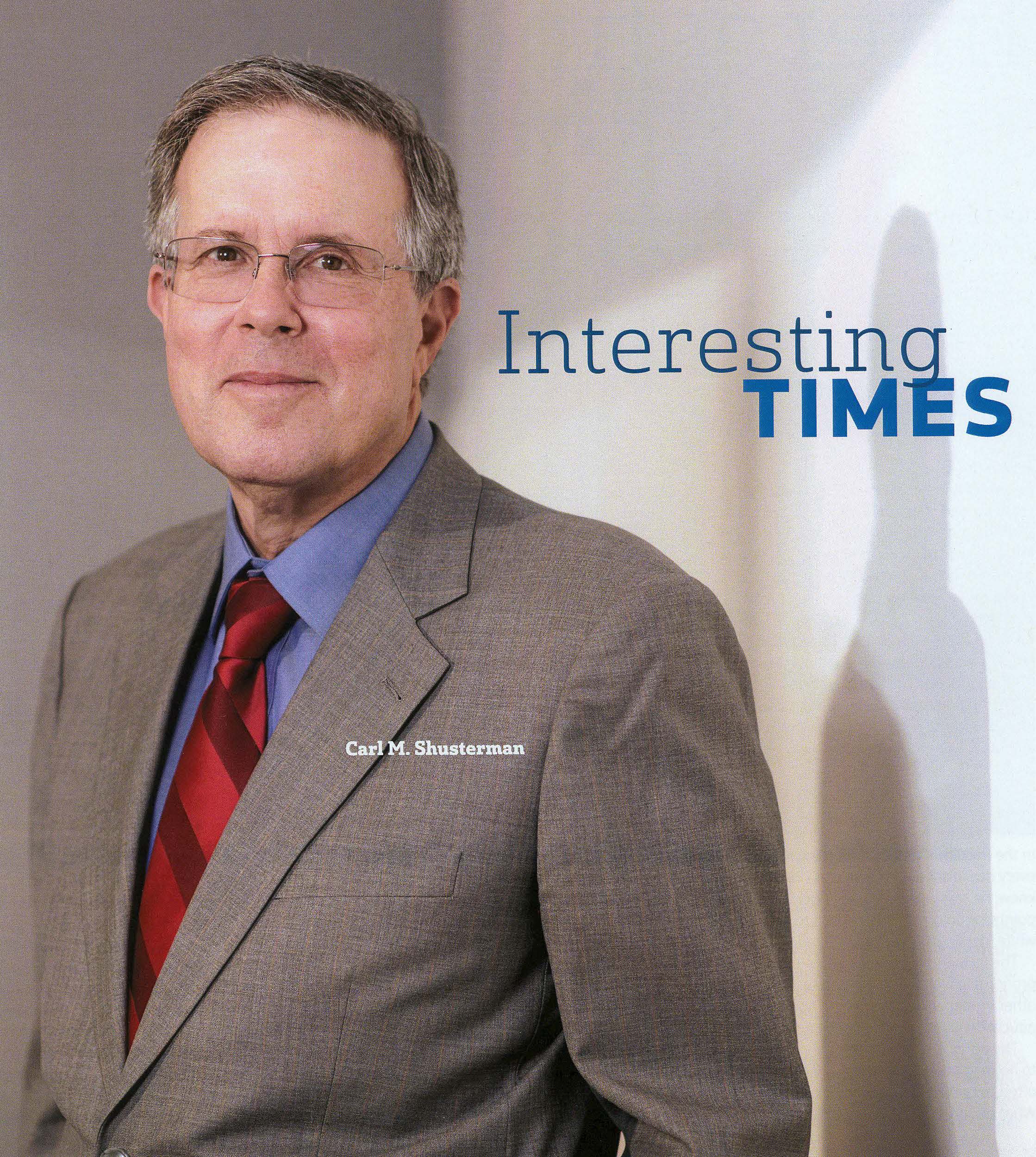 SHUSTERMAN'S IMMIGRATION UPDATE is the Web's most popular e-mail newsletter regarding U.S. immigration laws and procedures with over 60,000 subscribers located in more than 150 countries. It is written by a former INS Trial Attorney (1976-82) with over 30 years of experience practicing immigration law.
Published by the Law Offices of Carl Shusterman, 600 Wilshire Blvd, Suite 1550, Los Angeles, California, 90017. Phone: (213) 623-4592 x0.
Subscribe to our E-Mail Newsletter, join the conversation on our Immigration Facebook Page, follow our Blog Posts and subscribe to our "How-To" Immigration Videos.
Client Reviews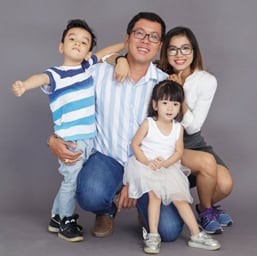 Professional and Knowledgeable Law Firm
"I've had a decade of experience with Mr. Shusterman's law firm. I used them for my immigration needs from H1 to citizenship. It is safe to say this is one of the most competent, professional and knowledgeable law firms. If there is a firm that can handle any possible immigration case routine or otherwise; then this is it."
- D. Chen, Phoenix, Arizona
Read More Reviews
Zoom Consultations Available!
News Letter US ImmigrationMarch 1997 Table of Contents 1. March 1997 State Department Visa Bulletin
On February 11, the State Department issued the March 1997 Visa Bulletin.
Most of the Family categories moved forward six weeks or less. One exception was the Mexican 1st preference category unmarried adult sons and daughters of U.S. citizens) which moved forward three months.
The Worldwide Employment categories remained "current" (no backlogs) except for the unskilled category which advanced one month to March 1, 1990. The India 2nd preference category advanced almost five months while the India 3rd preference category moved forward two and one-half months.
For an explanation of what the categories, dates and symbols listed below mean, see https://www.shusterman.com/greencardsthroughrelatives.html and https://www.shusterman.com/greencardsthroughemployment/
FAMILY CATEGORIES
| Categories | Worldwide | India | Mexico | Philippines |
| --- | --- | --- | --- | --- |
| 1st | 4-01-96 | 4-01-96 | 12-08-92 | 7-15-86 |
| 2A | 2-15-93 | 2-15-93 | 6-08-92 | 2-15-93 |
| 2B | 3-08-91 | 3-08-91 | 3-08-91 | 3-08-91 |
| 3rd | 12-22-93 | 12-22-93 | 2-01-88 | 11-08-85 |
| 4td | 8-15-86 | 3-01-85 | 10-01-85 | 12-01-77 |
EMPLOYMENT CATEGORIES
| Categories | Worldwide | India | Mexico | Philippines |
| --- | --- | --- | --- | --- |
| 1st | Current | Current | Current | Current |
| 2nd | Current | 3-22-96 | Current | Current |
| 3rd | Current | 11-15-94 | Current | Current |
| Unskilled | 3-01-90 | 3-01-90 | 3-01-90 | 3-01-90 |
| 4td | Current | Current | Current | Current |
| 5td | Current | Current | Current | Current |
2.Immigration Government Processing Times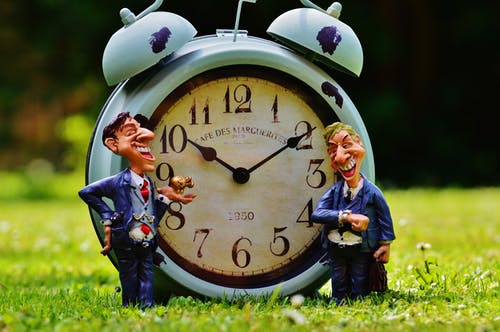 We link to the most recent immigration waiting times for each of the four USCIS Service Centers, the National Benefits Center and the Administrative Appeals Office. We also link to the processing times of all of the 83 USCIS District Offices and Sub-offices. We link to the Labor Department's page entitled "Processing dates for labor certification applications". Finally, we link to the State Department's "Visa Wait Times" page.
3. Employers: New Employment Authorization Document (Form I-766)
INS has started to issue a new version of the work card used by many aliens who are not permanent residents. The agency issues approximately 700,000 of these cards each year.
As the present I-688B cards expire, those who are eligible for extensions of their work status will be issued the new I-766 cards.
The new cards are more counterfeit-resistant,incorporating such features as high-resolution photographs, holograms and microprinting. This will allow employers to more easily determine whether they are genuine.
A brochure (publication M-440) currently being mailed to employers indicates several ways to determine a genuine card from a fake. Although the brochure states that employers are not expected to be document experts, it seems to require a heightened level of knowledge on the part of employers. An employer who fails to acquaint himself with the numerous security features of the new card may be subject to increased fines should INS perform an I-9 audit of his company.
Copies of the INS brochure describing the new card are available by calling the INS Forms Request Line at (800) 876-3676  (800) 876-3676 . Also, as a part of its Internet web site, INS has added a section on EAD information. Included is a short animated depiction of the I-766 and its features.
4. Nurses: INS Issues Long-Awaited Regulations (3-7-97)
Almost four months after the date mandated by Public Law 104-302. See https://www.shusterman.com/newsletterusimmigrationoctober1996.html#9)
The expiration of the Immigration Nursing Relief Act of 1989 on September 1, 1995 prevented most nonimmigrant nurses from extending their status after that date. The new law allows certain of these nurses to extend their H-1A status to September 30, 1997 provided that they met the following criteria: (1) They entered the U.S. as H-1A nurses; (2) They were within the U.S. on or after September 1, 1995, and were within the U.S. on October 11, 1996; and (3) Their period of authorized stay expired or would have expired before September 30, 1997 but for the enactment of the October 11, 1996 legislation. The regulations require that the petitioning employer submit form I-129 to the appropriate INS Service Center along with the evidence sufficient to demonstrate eligibility. When a petition is granted, an H-1A nurse and her H-4 dependents will be reinstated retroactively to their former status until September 30, 1997. In addition, their employers will be considered to be in compliance with the employer sanctions laws with regard to the nurse's employment.
In most cases, the regulations like the law on which they are based are "too little, too late". Most of the potentially affected nurses are no longer employed by their original employers. Neither the law nor the regulations permit the nurses to change employers.
Furthermore, during the almost four months which elapsed between the time that the regulations were to have been issued and the date of actual issuance, the Philippines employment-based third preference category became current. This is significant since the large majority of the affected nurses were born in the Philippines. Since February 1, 1997, hundreds of nurses have submitted applications for adjustment of status to permanent residence complete with $1,000 fines payable to INS. Will nurses who qualify for reinstatement of H-1A status under these new regulations be able to receive refunds of these fines? Logically yes. However, the regulations are silent on this issue.
5. Immigration Trivia Quiz:
Quiz Removed.
6. Commentary: New Law May Leave Many in Legal Limbo
With the April 1, 1997 effective date of the new immigration law just around the corner, many would-be immigrants who have attempted, often without complete success, to remain continuously in legal status, may find that they no longer qualify for green cards.
Under the present legislative scheme, a person who has overstayed his authorized stay in the U.S. even for a day, or who has worked without permission even though he paid his income and social security taxes, may still qualify for a green card if he is sponsored by close relatives who are U.S. citizens or residents, by his employer if his skills are unique, as an investor who creates employment for U.S. workers or through the visa lottery.
See https://www.shusterman.com/greencards/
However, in order to do so he must often endure the long and tedious labor certification process, file various petitions and applications with the INS, complete FBI and medical checks, and wait, often more than one year, to be interviewed by an INS examiner. Those with minor status violations must also pay a fine of $1,000 apiece. This money is used to finance INS service and enforcement activities.
But for a provision of a 1994 law which mandates the fine (section 245(i)), most potential immigrants with minor status violations would be prohibited from adjusting their status to permanent residents in the U.S. Without section 245(i), the new immigration law would prohibit such persons from obtaining green cards either in the U.S. or at their embassies abroad, which was the procedure before the enactment of the 1994 penalty law.
From April 1 to September 30, 1997, section 245(i) will allow thousands of persons to pay their fines and adjust status to permanent residents. However, on September 30, 1997, section 245(i) expires, and herein lies the rub.
Many persons who have played by the rules, and who submitted their applications for adjustment of status prior to April 1, 1997, and in some cases, before the enactment of the new law of September 30, 1996, will be unable to adjust their status prior to September 1997 due to INS backlogs. Unless section 245(i) is extended, and this is a dicey proposition, these poor souls will find themselves in legal limbo after September 30. In simple English, Congress changed the rules in the middle of the game.
7. Physicians: New, Expanded HPSA List Issued by HHS
Every year, the Department of Health and Human Services (HHS) is required to publish a list of Health Professional Shortage Areas (HPSAs), places where the persons have insufficient access to medical care. In October 1995, the list contained 90 pages of small print.
On December 31, 1996, HHS issued it's latest HPSA list. This time, the list expanded to 140 pages, over a 50% increase. In some states, the situation is desperate. In last month's SHUSTERMAN'S IMMIGRATION UPDATE, we linked to an article by Senator Kent Conrad from North Dakota, a state which HHS has designated 85% of which as a HPSA. See https://www.shusterman.com/senatorconradonphysicianshortage.html
International Medical Graduates (IMGs) who receive their residency or fellowship training in the U.S. normally do so by receiving an exchange visitor (J-1) visa. They are required by law to return to their countries for two years after completion of their residency/fellowship unless they work for three years in a HPSA or a Medically Underserved Area (MUA) designed by HHS, receive a job offer and are sponsored by either a Federal agency or a State department of health.
Unfortunately there is tremendous resistance to the continuation of the J waiver program both because of the so-called "physician glut" and the abuses which have occurred in the J waiver program.
The Department of Housing and Urban Development (HUD) discontinued its waiver program for physicians in the urban areas in 1996, and the Department of Agriculture recently changed its policy and will only sponsor IMGs who work in HPSAs, not those who work in MUAs.
This month, a number of mainstream medical organizations advocated that all J waiver programs be abolished, and that American physicians be granted financial incentives by the Federal Government to work in underserved areas. The problem is, of course, that physician and hospital reimbursements by the Federal Government under the Medicare and Medicaid programs are being cut to the bone in order to balance the budget. If American primary care physicians are turning up their noses at jobs in rural areas where the salaries exceed $100,000 per year, is it realistic to expect the public to support a new spending program to subsidize the salaries of these doctors? American-trained IMGs are eager to fill these positions without asking for a dime from the taxpayers.
8. Suspension of Deportation Applicants Forced to Role the Dice
In 1996, we reported on how the remedy of "suspension of deportation" was scheduled to be replaced by a new and more difficult-to-obtain form of relief called "cancellation of removal" starting on April 1, 1997.
In general, the new law will increase the period of continuous physical presence from seven to ten years, and the hardship requirement will be increased from "extreme" to "exceptional and extremely unusual". In addition, only hardship to qualifying citizen or resident relatives will be considered, not hardship to the potential immigrant.
We also reported, in the same article, that the new law sets a limit of 4,000 on the number of persons who may be granted suspension/cancellation in any fiscal year.
Unfortunately, this numerical cap was reached in mid-February, only four and one-half months into the fiscal year. The Chairman of the Board of Immigration Appeals (BIA) and the Chief Immigration Judge have instructed both the BIA and Immigration Judges not to grant suspension/cancellation until at the beginning of the new fiscal year, October 1, 1997. Since Congress failed to specify what the government should do in the meanwhile, thousands of pending cases remain at a standstill.
In addition, a new BIA decision promises to cause further turmoil for suspension applicants. The new law, unlike past law, specifies that the period of continuous physical presence must be satisfied prior to the commencement of deportation or removal proceedings.
At least one Federal Court has ruled that the requirements of the new law will not become effective until April 1, 1997. However, on February 20, 1997, the BIA in a 7 to 5 en banc decision ruled In Re: N-J-B that this requirement is to be given retroactive effect. Therefore, a person who was placed in deportation proceedings prior to the enactment of the new law, and who applied for suspension of deportation proceedings based on the requirements of the law in existence at that time, lost his eligibility on September 30, 1996 if he did not meet the seven-year requirement at the time that he was placed under deportation proceedings.
Consider the case of Peter Zawadsky, an active member of the Polish Solidarity Movement. After entering the U.S. on a visitor's visa in 1988, he applied for political asylum. He was given a work card and his application was put on hold by INS for over six years. Despite this, Mr. Zawadsky's life continued in the usual fashion. He learned English and worked three jobs just to make ends meet. He married a recent permanent resident from Mexico and together they have a lovely two-year old little girl. By the time Mr. Zawadsky was interviewed by INS on his request for asylum, the Communist government had fallen, and his application was denied. At the deportation hearing which followed, the Immigration Judge said that normally he would have granted Mr. Zawadsky's application for suspension of deportation, but could not because Mr. Zawadsky was placed under deportation proceedings in 1994, a few months short of seven years. So the Judge ordered him to depart the U.S. Mr. Zawadsky's case is currently on appeal.
What will be his fate? The BIA's decision would force him to return to Poland while the Federal Court's decision would allow him to remain in the U.S.
Couldn't Mrs. Zawadsky simply petition for her husband to remain in the U.S.? Of course, but the waiting time for the spouse of a lawful permanent resident is four years. During that period, Mr. Zawadsky would not be allowed to remain with his family in the U.S. The Judge's order calls for him to leave the U.S. this July.
9. Healthcare Professionals: INS Acts to Implement New Law
Section 343 of the new law provides that persons entering the U.S. as health care workers (other than physicians) are inadmissible to the U.S. unless they first obtain a certificate demonstrating their competence from the Commission on Graduates of Foreign Nursing Schools (CGFNS) or from an equivalent credentialing organization designated by the Attorney General and the Secretary of the Department of Health and Human Services.
The memo is, for the most part, self-explanatory.
Although the law became effective on September 30, 1996, and applies to both nonimmigrants (temporary workers) and immigrants (permanent workers), this is the first official memo on this section of law by the INS. The law applies to a variety of health care workers including physical therapists, occupational therapists, speech language pathologists, medical technologists and technicians, and physician assistants.
With regard to registered nurses, the memo allows INS to approve immigration visa petitions (forms I-140) and accept applications for adjustment of status to permanent resident (forms I-485). However, INS examiners are instructed to hold ALL adjustment applications received from nurses "in abeyance" until the nurse is in possession of an CGFNS certificate.
This blanket approach could prevent many nurses from ever adjusting status given a confluence of factors: (1) Congress allowed the H-1A temporary worker category for nurses to expire on September 1, 1995; (2) Congress allowed certain nurses to reinstate their H-1A status in a law passed on October 11, 1996. This law directed the INS to have regulations in place to implement the law no later than November 11, 1996. However, the INS did not issue these regulations until March 7, 1997. (See Topic #4); and (3) If section 245(i) of the law is not extended past September 30, 1997 (See Topic #6), nurses who had overstayed their visas or accepted unauthorized employment due to the legislative confusion could be barred both from adjustment of status and from receiving immigrant visas abroad.
With regard to allied medical professionals, they are barred from obtaining permanent residence as well.
It is difficult to believe that Congress intended such a result when it passed section 343. Section 343 was originally proposed as an amendment to the new immigration law by Senator Arlen Specter (R-PA) at the behest of the CGFNS. The CGFNS is an organization based in Pennsylvania which administers an international examination which is an excellent predictor of whether a foreign-trained nurse will be able to pass a state licensing test ("NCLEX") in the U.S. Some states even require foreign-trained nurses to pass the CGFNS examination before taking the NCLEX.
After reading the INS memo, it occurred to me that the following two classes of registered nurses should be exempted from taking the CGFNS exam: (1) Foreign-born nurses who received their nursing education in the U.S.; and (2) Nurses who have already passed the NCLEX. It does not make much sense to require nurses to take the predictor test when they have already passed the real thing. CGFNS has proposed an "interim certification" system for both nurses and allied health professionals.
I telephoned an official at CGFNS who informed me that his organization and a number of other interested parties are meeting with the relevant government agencies about the implementation of section 343. Hopefully, a compromise can be reached soon.
10. Answer to the Trivia Quiz
Quiz Removed.
Carl Shusterman
Newsletter US Immigration March 1997 – Quick Links
About Us
Back Issues of Our Newsletter
Citizenship
Client Testimonials
Forms Download
Green Cards
Job Search
PERM
Processing Times
Schedule a Legal Consultation
Subscribe to Our Newsletter
Success Stories
Temporary Visas
Visa Bulletin
March 13, 1997