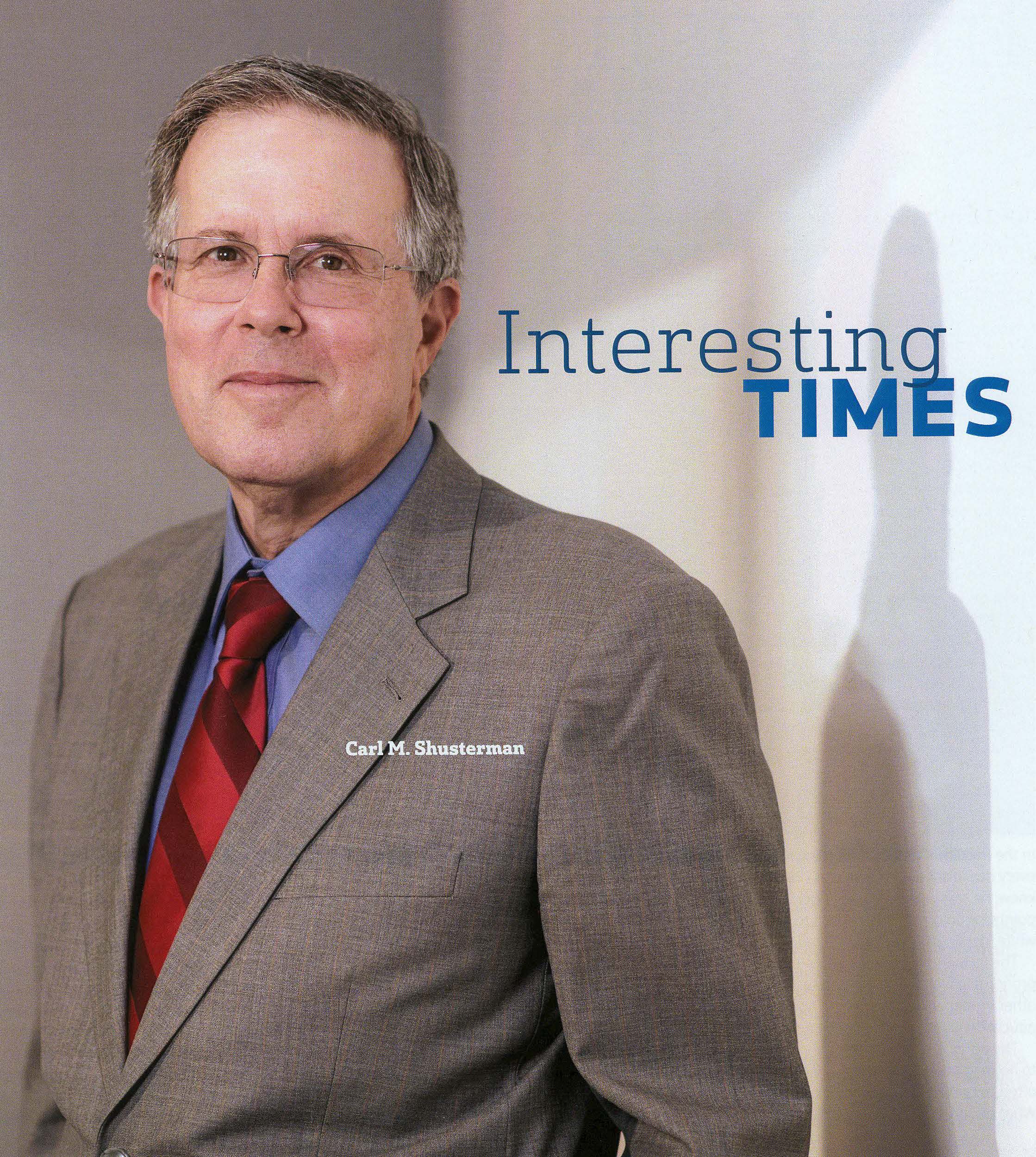 SHUSTERMAN'S IMMIGRATION UPDATE is the Web's most popular e-mail newsletter regarding U.S. immigration laws and procedures with over 60,000 subscribers located in more than 150 countries. It is written by a former INS Trial Attorney (1976-82) with over 30 years of experience practicing immigration law.
Published by the Law Offices of Carl Shusterman, 600 Wilshire Blvd, Suite 1550, Los Angeles, California, 90017. Phone: (213) 623-4592 x0.
Subscribe to our E-Mail Newsletter, join the conversation on our Immigration Facebook Page, follow our Blog Posts and subscribe to our "How-To" Immigration Videos.
Client Reviews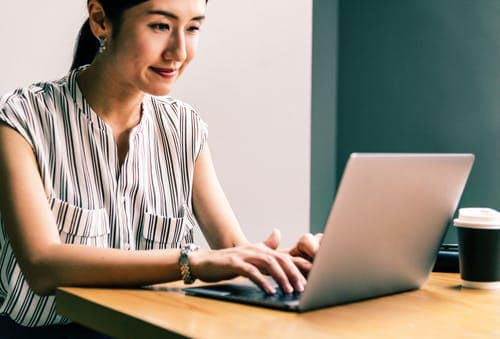 Very Efficient and Professional!
"I would like to thank the team of Carl Shusterman's Office who took care of my application for naturalization. Everything went well and very fast! Very efficient and professional!"
– Jennie Kil, San Francisco, CA
Read More Reviews
Zoom Consultations Available!
Newsletter US Immigration April 1997 contains the following topics:
Table of Contents
1. April 1997 State Department Visa Bulletin
On March 13, the State Department posted the April 1997 Visa Bulletin on the Web. Most of the Family categories moved forward five weeks or less. One exception was the Mexican 4th preference category (brothers and sisters of U.S. citizens) which moved forward nine weeks. The Employment categories remained "current" (no backlogs) except for the unskilled category which advanced two weeks to March 15, 1990. The India 2nd preference category advanced one year to become current while the India 3rd preference category moved forward two and one-half months.
For an explanation of what the categories, dates and symbols listed below mean, see https://www.shusterman.com/greencardsthroughrelatives.html and https://www.shusterman.com/greencardsthroughemployment/
| Categories | Worldwide | India | Mexico | Philippines |
| --- | --- | --- | --- | --- |
| 1st | 4-01-96 | 4-01-96 | 1-01-93 | 7-15-86 |
| 2A | 2-22-93 | 2-22-93 | 6-15-92 | 2-22-93 |
| 2B | 4-01-91 | 4-01-91 | 4-01-91 | 4-01-91 |
| 3rd | 2-01-94 | 2-01-94 | 3-15-88 | 12-01-85 |
| 4td | 9-15-86 | 3-01-85 | 12-08-85 | 12-08-77 |
EMPLOYMENT CATEGORIES
| Categories | Worldwide | India | Mexico | Philippines |
| --- | --- | --- | --- | --- |
| 1st | Current | Current | Current | Current |
| 2nd | Current | Current | Current | Current |
| 3rd | Current | 2-01-95 | Current | Current |
| Unskilled | 3-15-90 | 3-15-90 | 3-15-90 | 3-15-90 |
| 4td | Current | Current | Current | Current |
| 5td | Current | Current | Current | Current |
2. Immigration Government Processing Times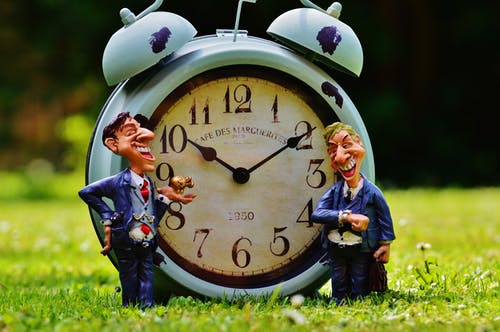 We link to the most recent immigration waiting times for each of the four USCIS Service Centers, the National Benefits Center and the Administrative Appeals Office. We also link to the processing times of all of the 83 USCIS District Offices and Sub-offices. We link to the Labor Department's page entitled "Processing dates for labor certification applications". Finally, we link to the State Department's "Visa Wait Times" page.
3. INS Ruling Extends Time to Obtain Green Cards in U.S.
April 1st has come and gone, and you still don't have a green card. You may have a temporary visa, an employment card, and maybe you have nothing at all. Is there still time to qualify for a green card, or is it too late? Thanks to a new ruling by the INS's General Counsel's office, thousands of persons who would otherwise have run out of time can still obtain permanent residence in the U.S.
Remember when people who had overstayed their visas used to have to go back to their home countries in order to get their green cards? I bet you don't know anyone (in their right mind!) who has done this during the past two years.
Why not? Because in October 1994, Congress passed a law allowing visa overstayers and others who qualified for green cards to have their interviews in the U.S. if they paid a fine. I remember that during the first two weeks when that law went into effect, our law firm alone submitted over 120 applications for green cards for persons who otherwise would have had to return home.
The problem is that the fine law, called "section 245(i)" by immigration lawyers, is set to expire on September 30, 1997. And for the past six months, INS officials have told immigration lawyers that if their clients didn't receive their green cards before September 30, 1997, they would not be able to adjust status in the U.S. if they overstayed their status in the U.S.
So what's the big deal? Lawyers would simply have to advise their clients to go home to obtain their green cards, right? The problem is that another section of the new law (called the "entitlement bars" by the immigration lawyers) says that if you are unlawfully present in the U.S. for 180 days or one year after April 1, 1997, and you depart the U.S., you are barred from returning to the U.S. for three years or ten years, respectively.
Because of this, lawyers have been madly rushing to submit applications for adjustment of status for their clients who have qualified for green cards. However, INS backlogs vary widely from city to city. While in some cities, it is possible to get a green card interview in three or four months, in cities like Los Angeles, the wait is approximately 15 months.
A visa overstayer who filed for adjustment of status in Los Angeles today would be lucky to be interviewed until late in 1998. In fact, even if that person had submitted their application before the enactment of the new law, their interview would not occur until Christmas of 1997. With a few exceptions, there simply is no way to beat the September 30, 1997 deadline.
I just returned (today) from a week in Washington, D.C. meeting with INS and other governmental officials, and I have some very good news. The INS has now decided that as long as a person's application for a green card under section 245(i) is submitted prior to September 30, 1997, it doesn't matter when their interview is scheduled or when their application is approved. They are still covered by the benefits of section 245(i)!
So is it too late to get a green card? Not at all, even if you entered the U.S. without inspection, violated your status or overstayed. If your priority date is reached by September, submit your application for adjustment of status (and don't forget your $1,000 fine and applicable filing fees) before September 30, 1997 and you can still take advantage of section 245(i).
Congress may not renew section 245(i), so submitting your application on October 1, 1997 may be too late. If you are qualified, you need to act quickly!
4. INS/EOIR Issues Regulations Implementing 1996 Law
Most sections of the 1996 Immigration Law did not become effective until April 1, 1997. The INS and the EOIR (the Immigration Courts) issued proposed regulations to implement certain sections of the law in January 1997.
On March 6, 1997, the two agencies published interim final regulations. These regulations which should be read by all immigration attorneys and insomniacs can be found at (link no longer operational) or at 62 Federal Register 44 starting at page 10312.
Warning: The regulations consists of over 80-pages of small print. The agencies responded to 124 comments, and make only a small number of changes to the proposed regulations.
Some good news in the area of asylum appears in the regulations. The regulations provide that "the one-year period (in which aliens may apply for asylum) shall be calculated from the date of the alien's last arrival in the United States or April 1, 1997." Effectively, this means that the last date upon which an alien who arrives in the U.S. on or before April 1, 1997 may submit a Request for Asylum is April 1, 1998. The law provides that this deadline may be waived where "extraordinary circumstances" exist. The regulations provide examples of "extraordinary circumstances", one of which is ineffective assistance of counsel.
Persons wishing to submit written comments regarding the interim regulations may do so on or before July 7, 1997. Comments must be submitted, in triplicate, to the Director, Policy Directives and Instructions Branch, Immigration and Naturalization Service, 425 I Street, NW, Room 5307, Washington, DC 20536. To insure proper handling, please reference INS number 1788-96 on your correspondence.
5. Bilingual Immigration-Related Web Site: "HelloChina"
Websurfers who are Chinese, or who are interested in things Chinese, will delight in "HelloChina" produced by MCI Telecommunications, Inc. The fare ranges from food to culture to, no surprise, immigration.
Our law firm has been working with the MCI folks for several months to create a partially bilingual site which includes: (1) a 10-Q&A FAQ; (2) a Bulletin Board and (3) a place where netizens can get their immigration questions answered in a generalized fashion.
The FAQ is especially noteworthy in that it can be read either in English, in traditional Chinese characters ("Big 5") or in simplified Chinese characters ("GB") used in mainland China.
To read the FAQ in Chinese, you will need special software to decode the strange-looking ASCII characters which appear on your monitor. We solved this problem by downloading a free demo version of Chinese Partner 4.0 which can be found at http://www.twinbridge.com (Link no longer operational)
The FAQ allows you to understand the process of obtaining a temporary or permanent visa, U.S. citizenship, to view the State Department's Visa Bulletin, and even gives hints on how to avoid deportation.
6. Immigration Trivia Quiz:
Quiz Removed.
7. 1997 Federal Poverty Income Guidelines
The new immigration law requires that most immigrants who are sponsored by a family member or by a business owned in significant part by a family member is excludable unless the petitioner or any person who accepts liability together with the petition signs an affidavit of support in the form of a legally- enforceable binding contract.
For more information regarding these requirement, see https://www.shusterman.com/affidavitofsupportimmigration.html
The sponsor(s) must be able to demonstrate that their income is sufficient to support themselves, their dependents and the sponsored immigrants at a level equal to at least 125% of the federal poverty guidelines.
The federal government has issued the 1997 poverty guidelines, and to save you the trouble, we have done the math to bring the totals up to 125%. The following table provides the relevant numbers adjusted for family size, with special columns for persons residing in Alaska and Hawaii:
125% of the Federal Annual Poverty Guidelines for 1997
Size of Family Unit Alaska Hawaii All Other States
1………………….. $12,338 $11,338 $9,863
2………………….. 16,588 15,250 13,263
3………………….. 20,838 19,163 16,663
4………………….. 25,088 23,075 20,063
5………………….. 29,338 26,988 23,463
6………………….. 33,588 30,900 26,863
7………………….. 37,838 34,813 30,263
8………………….. 42,088 38,725 33,663
ALASKA: for family units with more than eight members, add $4,250 for each additional family member.
HAWAII: for family units with more than eight members, add $3,913 for each additional family member.
ALL OTHER STATES: for family units with more than eight members, add $3,400 for each additional family member.
8. USDA List of Areas Fully Medically Served To Date
(*Additions) Every month, things seem to get more complicated for IMGs seeking waivers of the two-year home residency requirement.
When the USDA approves physicians to work in a HPSA and determines that the area is no longer medically underserved, it removes the particular county from the HPSA list. When a physician leaves one of these areas, it is again added to the list. What follows is a partial list of counties designated by the USDA as fully medically served (as of March 26, 1997):
ALABAMA: Bullock, Conecuh, Covington, Dallas, Greene, Hale
ARIZONA: Graham, La Paz, Pima, *Santa Cruz
ARKANSAS: Desha, *Lawrence, *Logan, Monroe, Phillips, Prairie, *Randolph, Sharp, Snow Lake, St. Francis
CALIFORNIA: Biggs/Gridley/LiveOak, Brawley/Calipatria-Westmoreland, Colusa, Corcoran, Delano/McFarland, *El Centro, Happy Camp, Imperial, *Kem, Kings, *Lake Arrowhead, Needles/Topock, Palo Verde/Blythe, Red Bluff, *Riverside, San Bernardino, Siskiyou, Sutter, Tehama, Tuolumne
COLORADO: Prowers, Saguache
DELAWARE: Middletown-Odessa
FLORIDA: Bradford, *Calhoun, *Collier, Gadsden, *Holmes, *Jackson, Levy, Liberty, *Martin, Monroe, Okeechobee, Osceola, *Pasco, *Polk, Putnam, Taylor, Union, Washington
GEORGIA: *Brooks, Hart, *Jefferson, Johnson, *Mitchell, Putnam, Toombs, Turner
ILLINOIS: Carroll, *Cass, Cumberland, De Witt, Iroquois, *Jersey, Johnson, *Macoupin, *Madison, *Massac, *Ogle, Vermillion, Warren, Wayne, White
INDIANA: Pike, Randolph, *Scott, Starke, Sullivan, *Vermillion
IOWA: *Black Hawk, Boone, Calhoun, Fremont, Greene, Hamilton, Kossuth, Mills, O'Brien, Webster
KANSAS: Cheyenne, Cloud, Ellsworth, *Keamy, Kiowa, Osage, Osborne, *Pawnee, Phillips, Rawlins, *Stevens
KENTUCKY: Carroll, Edmonson, Gallatin, Livingston, Ohio, Owen, Spencer, *Todd
LOUISIANA: Allen, *Avoyelles, Beauregard, Concordia, East Carroll, Jackson, Lincoln, *Livingston, *Morehouse, *Rapides (Long Regional Medical Center), Sabine, St. Helena, *St. Landry, *St. Mary, West Carroll
MAINE: Bar Harbor, Franklin, Hancock, Jay/Livermore Falls, Jonesport, Kennebec, Lincoln, Oxford, Piscataquis, Sagadahoc, Skowhegan, Somerset, Washington
MARYLAND: Dorchester, Somerset
MASSACHUSETTS: *Franklin
MICHIGAN: Alcona, Alpena, *Arenac, *Bay, Cass, Cheboygan, Chippewa, Clare, Deckerville/Sandusky, Delta, Dickinson, Dowagiac, East Iasco City, Gogebic, Gratiot, Harbor Beach, Hillsdale, Huron, *Iasco, Iron, Lenawee, Menominee, Montcalm, Ogemaw, Oscoda, Roscommon, Sanilac, Southern Montcalm, West Branch
MINNESOTA: Crookston, Elbow Lake/Dalton, Lyon, Otter Tall, Pipestone, *Polk, Tyler/Lake Benton.
MISSISSIPPI: *Amity, *Bolivar, Clairborne, *Forrest, *Hinds, Holmes, *Humphreys, Jefferson, *Jones, *Madison, Newton, Scott, *TateWayne, *Walthal, *Washington, Yazoo
MISSOURI: *Andrew, Chariton, *Crawford, *Grundy, *Pike, *Reynolds, Ripley, Taney, Texas
MONTANA: *Daniels, Roosevelt
NEBRASKA: Brown, *Harlan, Kimball, Rock
NEW HAMPSHIRE: Berlin, *Coos, Sullivan
NEW MEXICO: Curry, Luna, McKinley, Roosevelt
NEW YORK: Camden, Canton-Pottsdam Malone, Clinton, *Erie, Franklin, *Genesee, Greene, Jefferson, Lewis, Liberty, Malone, *Oneida, *Oswego, St. Lawrence, Sullivan, West Winfield
NORTH CAROLINA: *Bertie, Bladen, Caswell, Pender, *Robeson, Warrenton, Washington
NORTH DAKOTA: Emmons
OHIO: *Hardin
OKLAHOMA: *Adair, Atoka, Beaver, Coal, *Dewey, *Harmon, Haskell, Kiowa, Le Flore, Lincoln, *Pottawatomie, *Roger Mills, *Sequoyah, Washita
SOUTH CAROLINA: Abbeville, Barnwell, *Colleton, Marlboro
TENNESSEE: Hardeman, *Haywood, Hickman, Lauderdale
TEXAS: Anderson, Aransas, *Atascosa, Bastrop, Bee, Blanco, Brazoria, *Brooks, *Chambers, Delta, Dimmit, *El Paso, *Gonzales, Grimes, *Hale, *Jackson, Karnes, Kendall, Kent, *Knox, La Salle, *Limestone, Madison, Medina, *Milam, Moore, Newton, Polk, Robertson, Staff, Walker, Ward, Wheeler, Willacy
VIRGINIA: Halifax/South Boston, Page
WASHINGTON: Central Grant, Grant, *Pacific, Walla Walla, *Yakima
WISCONSIN: *Clark, E. Marinette/S., Iron, *Juneau, Marinette, Menominee, *Monroe, *Oconto, Oconto/Oconto Falls, *Sawyer, Sparta
WYOMING: *Carbon
9. Health Care Workers: Clarification of the New Law
Topic #9 of last month's edition of SHUSTERMAN'S IMMIGRATION UPDATE discussed section 343 of the new immigration law relating to the immigration of health care workers.
Perhaps due to the complexity of the subject, this memo raises as many questions as it answers. Therefore, on February 20, I wrote a letter to the INS requesting clarification of various issues regarding the immigration of health care workers. See my letter at (link no longer operational)
Readers of SHUSTERMAN'S IMMIGRATION UPDATE will be among the first to be able to read INS's reply to my letter.
10. Answer to the Trivia Quiz
Quiz Removed.
Carl Shusterman
Certified Specialist in Immigration Law, State Bar of California
Former US Immigration & Naturalization Service Trial Attorney (1976-82)
Board of Governors, American Immigration Lawyers Association (1988-97)
Phone: (213) 623-4592 Fax: (213) 623-3720
Law Offices of Carl Shusterman, 600 Wilshire Blvd., Suite 1550
Los Angeles, California 90017
Newsletter US Immigration April 1997Newsletter US Immigration April 1997 Quick Links
About Us
Back Issues of Our Newsletter
Citizenship
Client Testimonials
Forms Download
Green Cards
Job Search
PERM
Processing Times
Schedule a Legal Consultation
Subscribe to Our Newsletter
Success Stories
Temporary Visas
Visa Bulletin
April 9, 1997