Volume Five, Number Six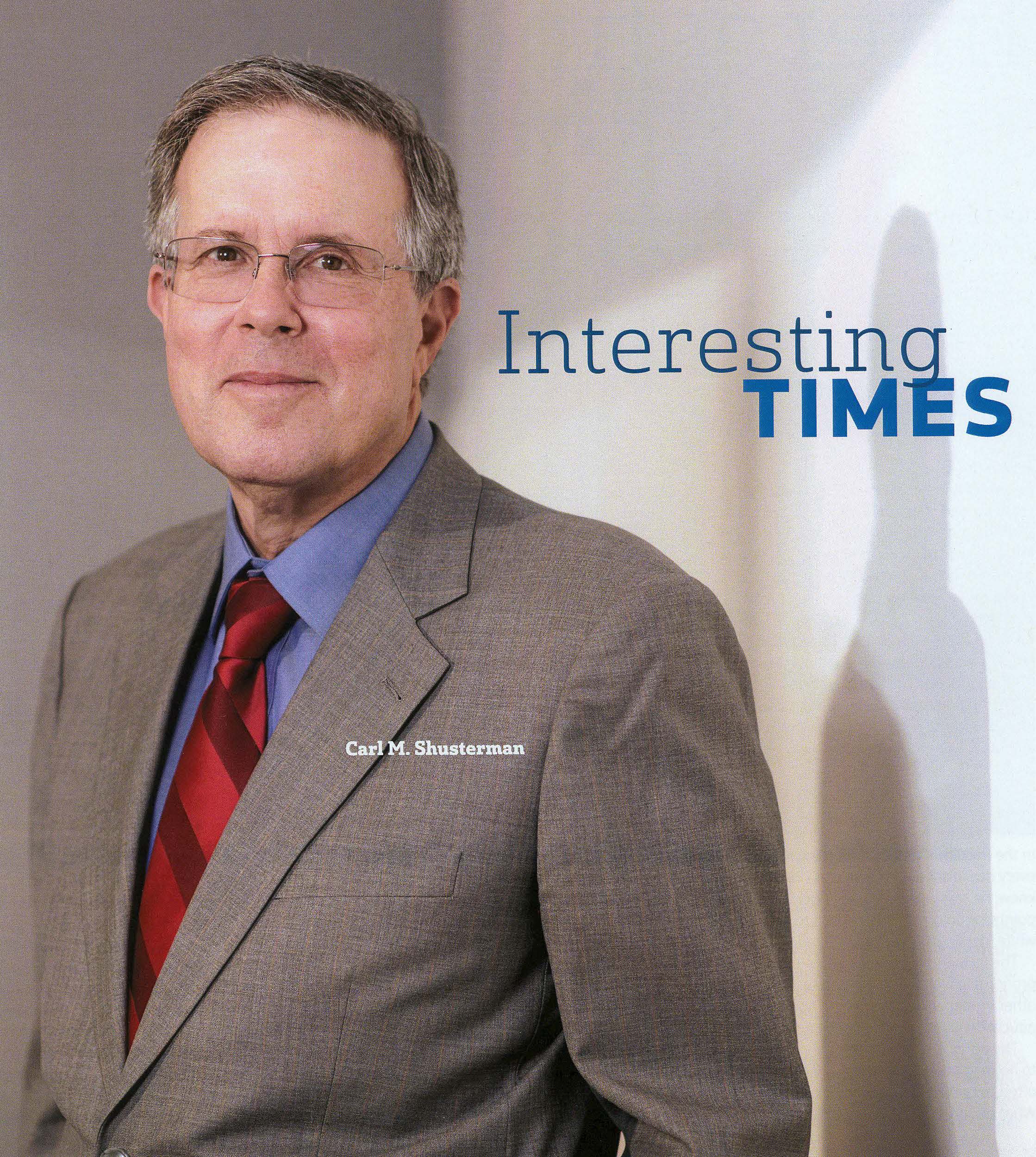 SHUSTERMAN'S IMMIGRATION UPDATE is the Web's most popular e-mail newsletter regarding U.S. immigration laws and procedures with over 40,000 subscribers located in more than 150 countries. It is written by a former INS Trial Attorney (1976-82) with over 30 years of experience practicing immigration law.
Published by the Law Offices of Carl Shusterman, 600 Wilshire Blvd, Suite 1550, Los Angeles, California, 90017. Phone: (213) 623-4592 x0.
Subscribe to our E-Mail Newsletter, join the conversation on our Immigration Facebook Page, follow our Blog Posts and subscribe to our "How-To" Immigration Videos.
Subscribers to SHUSTERMAN'S IMMIGRATION UPDATE: 33,134
Client Reviews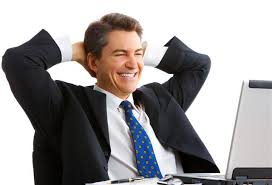 Outstanding Services!
"I want to acknowledge the Law office of Carl Shusterman for their diligent and responsive attention to my case - from H1B to PERM to green card."
- Ken Calvert, San Antonio, Texas
Read More Reviews
Zoom Consultations Available!
Newsletter US Immigration Update June 2000
This month's issue contains the following topics:
Table of Contents
1.June 2000 State Department Visa Bulletin
2. Latest INS/State Dept/Labor Dept Processing Times
3. H-1B Plus: Can Congress Walk and Chew Gum at the Same Time?
4. INS Delays: Legislation to Eliminate Delays Introduced
5. Nursing Shortage: Why This Is The Worst One Ever
6. Immigration Trivia Quiz: Who Are These People?
7. Chat Schedule and Online Transcripts
8. New EOIR Web Site: Looks Good, How Does It Measure Up?
9. California Service Center: New Policies and Procedures
10. Answers to the Trivia Quiz: Keep Our Web Site Free!
NEWS FLASHES
This month, Topic #3 was written by Maurice Belanger, Senior Policy Analyst for the National Immigration Forum. Based in Washington, D.C., and established in 1982, the Forum has distinguished itself as one of the nation's foremost authorities on immigration. The mission of the National Immigration Forum is to embrace and uphold America's tradition as a nation of immigrants. The Forum advocates and builds public support for policies and programs that reunite families, rescue refugees, encourage immigrants to become citizens, and afford newcomers equitable treatment under the law. For more information about the National Immigration Forum, see
Topic #5 was written by Mary Dee Hacker, RN, MBA, Vice President of Patient Services for Children's Hospital, Los Angeles. Her article is reprinted courtesy of the Healthcare Association of Southern California.
DV-2002 Visa Lottery – The State Department has announced that the application period for this year's visa lottery will run from October 2 to November 1, 2000. Applications will be sent to various addresses in Williamsburg, Kentucky. Official instructions will be posted online in August. See

https://www.shusterman.com/dv02-pr.html (Link is no longer operational.)
Family, Work and Immigrant Integration Amendments of 2000 –  On May 25, Senators Graham (D-FL) and Smith (R-OR) introduced S.2668, a bill which would, among other things: (1) restore section 245(i), (2) make very significant and far-reaching changes to both the H-1B and the EB categories including a recapture of EB visas lost in prior years; (3) provide for a "rolling registry" program; (4) make NACARA more fair and equitable; (5) allow spouses and children of permanent residents to enter the U.S. on temporary visas; (6) provide additional visas for family-based categories and relax per-country quotas for both FB and EB categories.Read the complete text of this important bill at

https://www.shusterman.com/s2668.html (Link is no longer operational.)

Read a summary of the legislation at

https://www.shusterman.com/advocacy607.html (Link is no longer operational.)

H/L Visaholders and Adjustment of Status – In mid-May, INS issued yet another pronouncement about persons in H and L status who apply for adjustment of status, obtain an Employment Authorization Document (EAD) and/or travel using an advance parole. This isn't the first INS instruction on the subject, and it probably won't be the last, but for what it's worth, see

https://www.shusterman.com/handlvisas-travelingonadvanceparole.html

Law Offices of Carl Shusterman – One of our attorneys, Elahe "Ellie" Najfabadi, was recently named Chairman of the Immigration Section of the Los Angeles County Bar Association. Carl Shusterman was appointed Chairman of AILA's Committee on Health Care Professionals.
LCA Faxback Number – No more will employers and their attorneys have to be concerned about whether to fax their Labor Condition Applications to San Francisco or to Philadelphia. Now there is a single LCA Faxback Number for the entire U.S.: 1 (800) 397-0478
Legal Elite – Our discussion on "I-9 Compliance" in May generated tremendous interest, and dozens of questions. Our next Legal Elite discussion is entitled "International Medical Graduates: Weaving Your Way Through the Immigration Maze" and will occur August 4-11. Physicians and physician recruiters may wish to read some of the articles listed at

https://www.shusterman.com/physiciansusimmigration.html

before registering with Legal Elite to participate in this free discussion.
Legislation –  Two new laws regarding immigration and naturalization were recently signed by President Clinton:(1) Immigration and Naturalization Service Data Management Improvement Act (H.R. 4489) which eliminates section 110 from the 1996 immigration law – Section 110, according to its opponents would have hopelessly snarled commerce and travel between the U.S. and Canada by imposing an I-94 requirement on Canadian citizens. Instead, the new law would mandate the establishment of a computer data base containing only information which is currently being collected. To read the text of the law in PDF format, see

https://www.shusterman.com/pdf/hr4489.pdf

(2) Hmong Veterans Naturalization Act of 2000(H.R. 371) which temporarily eliminates the English requirement for certain Hmong veterans of the war in Laos (1961-78) and their spouses and widows. The complete text of the bill as signed by the President may be found at

https://www.shusterman.com/hr371.html (Link no longer operational)

Litigation –  On May 20, the American Immigration Lawyers Foundation (AILF) has sued the Justice Department over it's failure to issue regulations to allow physicians' assistants, speech language pathologists & medical technologists/technicians to obtain green cards for the past four years. To read a copy of AILF's complaint, see

https://www.shusterman.com/343suit.html (Link no longer operational)

or read about the odyssey which led to the lawsuit by going to

https://www.shusterman.com/nurseimmigrationguide.html

and scrolling down to "Health Care Workers: Continuing Impact of the 1996 Law".
Temporary Protected Status (TPS) – HONDURAS/NICARAGUA – INS has extended the reregistration period for TPS from June 12 to July 5. EAD validity is automatically extended to December 5, 2000. Only Hondurans and Nicaraguans present in the U.S. since December 30, 1998 are eligible.KOSOVO – On December 20, 2000, TPS will end for persons from Kosovo. In order to qualify for one last extension until that date, eligible persons must register with the INS between May 23 and June 22.
1. June 2000 State Department Visa Bulletin
On May 10, 2000, we posted the June 2000 Visa Bulletin, the same day that the State Department posted the dates on their web site.
For the Family categories, the movement of priority dates has slowed to a crawl. Worldwide numbers advanced either not at all (1st Preference) or up to four weeks. India 4th moved ahead five weeks while the Philippine 4th remains frozen at August 1, 1979, a wait of over 20 years! In fact, for most persons born in Mexico and the Philippines, the dates did not advance at all. The one remarkable exception was Mexican 3rd preference which jumped ahead four months.
The EB-2 category for persons born in India and mainland China moves forward two months each to June 1 and September 1, 1997, respectively. In what could be a sign of things to come, the EB-3 category failed to advance at all.
The priority dates for unskilled workers advanced two months to October 1,1994.
The June Visa Numbers can be found at
https://www.shusterman.com/statedepartmentvisabulletin/
For an explanation of what the categories, dates and symbols listed below mean, see
https://www.shusterman.com/greencardsthroughrelatives.html
and
https://www.shusterman.com/greencardsthroughemployment/
For the State Department's official version, complete with information about the movement of family, employment and lottery numbers, see http://travel.state.gov/visa_bulletin.html (Link is no longer operational.)
2. Latest INS/State Dept/Labor Dept Processing Times
Most immigration applications and petitions must be submitted to one of the following INS Regional Service Centers: (1) Laguna Niguel, California; (2) Lincoln, Nebraska; (3) Mesquite, Texas; and (4) St. Albans, Vermont.
Our web site contains the waiting times of each center and enumerates each state served by the center and any foreign offices within the center's jurisdiction.
The service centers periodically issue lists of their processing times for various types of applications. Our web site contains the latest list issued by each service center.
Warning: Processing times may appear faster on the official lists than they are in reality.
To see how fast (or slow) your service center is processing a particular type of petition or application, see
https://www.shusterman.com/waitingtimesusimmigration/
Processing times at INS District Offices may be accessed at
https://www.shusterman.com/adjustmentofstatus.html
see
https://www.shusterman.com/labortimes.html (Link no longer operational)
to check the latest processing times of your Department of Labor Regional Office and your State Employment Service Agency.
We list selected Consular Post Processing Times at
https://www.shusterman.com/dostimes.html (Link no longer operational)
and J Waiver Processing Times at
https://www.shusterman.com/jwvr-times.html (Link no longer operational)
3. H-1B Plus: Can Congress Walk and Chew Gum at the Same Time?
For other legislative news, see
https://www.shusterman.com/ 607.html (Link is no longer operational.)
by Maurice Belanger
Senior Policy Analyst
National Immigration Forum
As the legislative days tick away in Congress, advocates in Washington are pressing Congress to address immigration issues other than raising the cap on temporary (H-1B) non-immigrant workers.
In recent months, immigrant advocates have gained some unusual allies in their struggle to expand opportunities for immigrants and reduce the harmful effects of restrictive legislation passed in 1996. With unemployment at its lowest point in 30 years, a range of business associations are becoming interested in the immigration issue, and organized labor is increasingly realizing that immigrants are critical to the health of the labor movement.
The challenge has been to find how the concerns of business and labor intersect with the concerns of immigrant advocates. The focus on workforce and workers points to opportunities to make some progress in at least one area where interests converge: stabilizing the status of certain populations of immigrants.
In the context of legislation to increase the number of visas for H-1B temporary workers, advocates have begun to develop a strategy dubbed "H-1B Plus," which includes the legalization of targeted populations of immigrants who have been in the U.S. for a long time, and other issues.
* Left/Right Press Conference Articulates "H-1B Plus" Goals
On May 16th, a loose coalition of individuals and organizations seeking to further a positive immigration agenda came together in a press conference to articulate the goals of this developing strategy. The press conference featured former Republican Presidential candidate Jack Kemp, and former Housing and Urban Development Secretary Henry Cisneros. Also speaking were representatives of the Hotel Employees and Restaurant Employees International Union, Americans for Tax Reform, the U.S. Catholic Conference, the National Immigration Forum, the National Council of La Raza, the National Asian Pacific American Legal Consortium, and the William C. Velasquez Institute. Speakers at the press conference asked Congress to act on four issues outlined in a letter signed by the individuals and groups present: 1) give certain Central Americans and Haitians the same opportunity to adjust to permanent resident status as was given similarly-situated Cubans and Nicaraguans by a 1997 law; 2) update the Registry provision of the immigration law; 3) restore Section 245(I) of the Immigration Act; and 4) address family immigration backlogs.
* Democrats, White House, Press the "Plus" Issues
Some of these issues have already been raised by Democrats in Congress and by the White House. During a May 9th House Judiciary Committee "mark up" of H.R. 4227, the Technology Worker Temporary Relief Act, several Committee Democrats were critical of congressional inaction on urgent immigration-related matters except for the H-1B issue. There was an effort to amend the bill to include a proposal that would allow certain Central Americans and Haitians the opportunity to adjust their status (H.R. 2722, the Central American and Haitian Adjustment Act). Democrats also wanted to include a recently-introduced proposal to update the Registry provision of immigration law (H.R. 4138, to move the Registry cutoff date from 1972 to 1986). House Immigration Subcommittee Chair Lamar Smith (R-TX) successfully challenged the Democrats' amendments as not being related to the issue of H-1Bs.
On May 11th, the White House released a letter regarding the H-1B legislation being considered by Congress, calling for "a balanced approach of a reasonable increase in the number of H-1B visas, significant provisions to protect and prepare the U.S. workforce, and measures of fairness and equity for certain immigrants already in the U.S." Specifically, the White House called for amendments to the H-1B legislation to include the Central American and Haitian Adjustment Act and legislation that would update the Registry cutoff date.
The next opportunity to raise these issues will be in the House Rules Committee (which decides what amendments will be discussed on the House Floor, and the rules of debate on the Floor). Democrats are weighing the pros and cons of raising these issues in that committee.
The Senate bill, the American Competitiveness in the Twenty-first Century Act (S. 2045) is pending Floor action, expected sometime in June. In advance of the Senate floor vote, Washington advocates have been visiting Senate offices to bring attention to the issues of Central American parity, the updating of the Registry cutoff date, and the restoration of Section 245(I).
More information, including backgrounds on the issues discussed above, can be found on the National Forum's website at
http://www.immigrationforum.org/CurrentIssues/legalization.html (Link is no longer operational.)
4. INS Delays: Legislation to Eliminate Delays Introduced
In the May issue of SHUSTERMAN'S IMMIGRATION UPDATE, we explained how ever-increasing INS processing delays led first to a legislative hearing in San Jose, California on February 25
https://www.shusterman.com/lofgren-pr.html (Link no longer operational)
then to a strongly-worded letter from 15 senators to the INS Commissioner on March 23
https://www.shusterman.com/pdf/insdelays.pdf (PDF file)
and finally to Senator Dianne Feinstein's (D-CA) determination to sponsor legislation to eliminate INS backlogs
https://www.shusterman.com/feinstein.html
We are very pleased to report that on May 18, Senator Feinstein and a bipartisan coalition of senators including Immigration Subcommittee Spencer Abraham (R-MI), Patrick Leahy (D-VT), Mike DeWine (R-OH), Daniel Patrick Moynihan (D-NY), Harry Reid (D-NV), Jim Jeffords (R-VT), Barbara Mikulski (D-MD), Bob Graham (D-FL), Richard Durbin (D-IL) and Paul Wellstone (D-MN) introduced the "Immigration Services and Infrastructure Improvement Act of 2000" (H.R.2586).
The bill would provide an account (Immigration Services and Infrastructure Improvement Account) funded by direct appropriations, separate and apart from the user filing fees, "with the objective of the total elimination of the backlog not later than one year after the date of enactment (of the law)". The bill notes that "in California, the delays in processing adjustment of status applications have averaged 52 months. In Texas, the delays have averaged 69 months. Residents of New York have had to wait up to 28 months; in Florida, 26 months; in Illinois, 37 months; in Oregon, 31 months; and in Arizona, 49 months. Most other States have experienced unacceptably long processing and adjudication delays."
The bill defines backlogs as any processing time over 180 days, and for temporary status, as over 30 days.
If the bill is enacted into law, the INS would have 90 days to report to Congress on existing backlogs and submit a detailed report on what the agency plans to do to insure compliance with the law. Only if Congress approves the INS's report would the appropriated funds be released for agency use. The bill would seek to insure continued compliance by requiring the INS to submit detailed reports regarding backlog reduction to the Congress on an annual basis
We think that Senator Feinstein's bill provides for the accountability and congressional oversight that has for too long been absent with regard to INS adjudications.
The Senator's press release says it best:
"This legislation will enable the INS to cut through and reduce the unacceptably long backlogs in processing applications for naturalization, adjustment of status, and other immigration benefits. The measure would provide the INS with the resources the agency needs to reduce the backlog while at the same time hold the INS accountable to get the job done.
It has now become all too clear to me that INS must re-engineer its adjudication process, which will require both additional resources and strong congressional direction and oversight. All of us have heard the horror stories of long delays in processing naturalization and immigrant applications. What was once a 6-month process has now become a 3 to 4 year ordeal. There are simply too many victims today of an agency that is in dire need of a change in the way it does business."
Read the complete text of the bill at
https://www.shusterman.com/s2586.html (Link no longer operational)
5. Nursing Shortage: Why This Is The Worst One Ever
(Shusterman's – note: Our recommendation is that Congress amend the present law to restore registered nurses to H-1B status. Congress added fashion models to the H-1B category in 1991. Surely, the health care community can make at least as strong a case for including nurses as H-1Bs.)
by Mary Dee Hacker, RN, MBA
Vice President, Patient Care Services
Children's Hospital Los Angeles
Imagine a hospital without nurses. Although this scenario is far-fetched, the shortage of registered nurses locally, statewide and across the country is a real and growing problem that threatens the well being of our health care system. The shortages are reflected not only in across-the-board need for registered nurses, but the demand for nurses in complex specialties in emergency, operating rooms and intensive care, among others. Although nursing shortages have been with us at least since the 1960s, the current shortfall of RNs is the worst ever and, if certain steps are not taken immediately, the future looks even bleaker.
On the surface, the nursing shortage is fairly simply explained by the law of supply and demand. By 2010, just as baby boomers are about to become eligible for Medicare, the U.S. Department of Health and Human Services predicts that the demand for nurses will outstrip supply. By 2015, 114,000 nursing jobs will be unfilled nationally and, by 2020, demand will be climbing nearly twice as fast as supply.
The aging American population is a major factor in this trend. Those over 85, the largest consumers of acute and chronic health care services, are also the fastest growing population segment. Nurses are aging along with the rest of us. The average nurse today is in his or her late 40s, with about half of the nation's nurses entering their 50s. Many will be leaving the workforce in the next 10 years.
Making matters worse, fewer students are choosing a nursing career. Entry-level baccalaureate nursing school enrollment dropped 5.5 percent in 1998, the fourth consecutive year it declined. One reason for this is the vast array of other careers available for young people. A shortage of nursing faculty compounds the problem. Yet the need to train more nurses is growing dramatically, with the numbers showing that registered nurses will see the fastest employment growth of any occupation through 2006.
Hospitals face stiff competition for nurses from other health care centers, including home care, managed care companies, primary care centers, nursing homes, school nursing and community clinics. Higher wages, sign-on bonuses and other incentives that worked in the past don't always do the trick in today's competitive environment.
In California the problem of nursing shortages is exacerbated for several reasons. Already ranked last among the 50 states in registered nurses per 100,000 people, California faces a worsening scenario as the state's population explodes from 32.5 million in 2000 to 49.5 million in 2025. Because of the diverse nature of the populace, the demand for nurses with multilingual and multicultural skills is intense. California's nursing shortage is also unique because of the state's broad managed-care penetration. Despite predictions that managed-care cost cutting would dramatically reduce the demand for RNs, the opposite has proved to be the case.
Experts are seeking solutions to the nursing shortage on three fronts:
Public policy, legislation and funding must unite around the issue, recognizing that the nursing shortage will become a serious threat to public health if it is not corrected soon. California legislators took a major step in this direction with the passage last year of AB 655 (Scott, D-Pasadena), which calls for a statewide plan, strategy development and a budget to increase the number of nursing students and specialty training opportunities. Unfortunately, no funding accompanied the bill's passage.
Hospitals and nursing schools must work together to identify and meet the educational needs of both the student and graduate nurses who desire additional specialty education and training.
Hospitals must find ways to establish healthy work environments for nurses in spite of the heavy demands that managed care has placed on them. They must also develop programs and incentives that motivate nurses to continue their education in order to serve the diverse populations under their care.
The essential component in bringing these goals to fruition is adequate funding. HASC (Healthcare Association of Southern California) and CHA (California Hospital Association) are seeking funding for nursing education in the current session of the state Legislature. Corporate foundations must step up to the plate, and nursing schools must seek funding and faculty to meet the growing demand. At some point, most of us will need hospital care. It's in our interest to take this issue seriously now – before it reaches crisis proportions.
(Reprinted from the HASC Newsletter)
— The original article by Ms. Hacker included a "Fact Sheet on the Hospital Nursing Shortage". The fact sheet is available online at
https://www.shusterman.com/rn-facts.html (Link no longer operational)
6. Immigration Trivia Quiz: Who Are These People?
Quiz Removed
7. Chat Schedule and Online Transcripts
Deleted
8. New EOIR Web Site: Looks Good, How Does It Measure Up?
After we reviewed the EOIR web site in the March issue of SHUSTERMAN'S IMMIGRATION UPDATE, at
https://www.shusterman.com/newsletterusimmigrationmarch2000.html#9
the folks at the Executive Office for Immigration Review (which includes the Immigration Courts and the Board of Immigration Appeals) let us know that they not only agreed with our criticisms, but would soon be revamping the entire website. Sure enough, EOIR rolled out its new web site on June 1. It looks good, but does it deliver the goods?
Let's take a look at our suggestions for improving the site:
A. FORMS – We noted out that while we offered eight downloadable EOIR forms at
https://www.shusterman.com/courtformsusimmigration.html
the EOIR web site did not provide any downloadable forms.
The new site provides 12 downloadable EOIR forms, one INS form (I-589 – Application for Asylum and Withholding of Removal) and links to five INS forms (including the I-589).
Despite the double link to form I-589, one form (EOIR-41) which is not downloadable, and the rather distracting background on the forms download page, the ability to download forms is a welcome addition to the EOIR web site. We took EOIR's cue and now link to all 12 of their forms.
B. COURT LISTINGS – We also noted that the EOIR publishes a nationwide listing of immigration courts, administrators, judges, addresses and phone numbers. We post this list online at
https://www.shusterman.com/deportationdefense.html#8
The old EOIR site contained no court listings. The new EOIR site contains both an alphabetical listing of courts and a clickable U.S. map. The alphabetical listing gives the location and phone number of each immigration court while the clickable map gives the address only, and omits the phone number. Neither listing provides the names of the court administrators or the immigration judges.
The alphabetical listing contains links to the following two immigration courts: (1) Baltimore and (2) New York City.
The court in Baltimore has its own web page which includes the following information:
GENERAL INFORMATION: ("Visitor Information" including directions to the court; "Records and Tape Requests"; "About the Court" which describes the geographical jurisdiction of the court, and the names of each judge and members of the staff; a link to the "Forms" page; and lists the "Court Observed Holidays" for the current year.
LOCAL OPERATING PROCEDURES: A link to the EOIR page on Local Operating Procedures for immigration courts across the U.S.
COURTROOM ETIQUETTE/IMMIGRATION JUDGES' REQUIREMENTS
LEGAL AID: a list of legal service providers
FAQ: a brief list of frequently asked questions.
The court in New York City has a web page which is very similar. The EOIR press release describes the enhanced features of the new page and promises that web pages for each of the immigration courts will be available in the "near future".
C. LOCAL OPERATING PROCEDURES: We commented in March that the Local Operating Procedures of the Immigration Courts were listed on the EOIR web site, but were more difficult to locate than the Lost Continent of Atlantis. We are pleased to note that with the new EOIR web site, the Local Operating Procedures are now much easier to find than the Lost Continent of Atlantis, but only if you are looking at the web pages for the courts in Baltimore or New York City. A link to the Local Operating Procedures on the EOIR homepage would be a giant step forward. Until then, you can find the Local Operating Procedures at
https://www.shusterman.com/deportationdefense.html#8
D. PRECEDENT DECISIONS: So far our complaints that the EOIR page contains no precedent decisions prior to October 1996 seems to have fallen on deaf ears. However, Fran Mooney of EOIR and Greg Beyer, the INS webmaster will be on my panel on "Web Sites" at the AILA Convention in Chicago next week, and I promise to ask Fran if and when the EOIR web site will list all precedent decisions. The EOIR page notes that a "Virtual Law Library" is "current under the final stages of development and is expected to be available shortly". Let's hope that the precedent decisions will soon be a part of the "Virtual Law Library".
The EOIR web site appears to be a work in progress. While it still leaves much to be desired, it represents a step in the right direction.
9. California Service Center: New Policies and Procedures
The following information is courtesy of the American Immigration Lawyers Association (Please do not contact the AILA office for assistance unless you are an AILA member.):
Several major changes were announced at the CSC open liaison meeting held May 23, 2000:
* CSC Changes Policy on Denials
California Service Center has announced that it is discontinuing its recent practice of directly denying petitions. Instead, if the CSC thinks that a case is deniable but the ground for denial might be overcome, it will issue a Request for Evidence. If it does not believe that the ground for denial can be overcome, it will issue a Notice of Intent to Deny. A case will be directly denied only if it is "statutorily deniable."
This change is the result of a long-term campaign by AILA's CSC Liaison Committee, in combination with AILA's INS Headquarters liaison, to urge reversal of the CSC practice of denying cases without offering an opportunity to rebut. AILA Liaison wishes to monitor CSC's compliance with this policy change. Therefore, members who hereafter receive denials without an RFE or Notice of Intent to Deny are asked to send copies to Crystal Williams at the AILA national office.
* CSC Will Expedite I-140s With Aging Out Dependents
Bringing its policy in line with the other three Service Centers, the CSC has agreed to expedite I-140s where there is a dependent who is aging out and the principal's priority date is current. The expedite request should be made at the point at which the dependent is 6 months away from aging out. At this time, expedite requests will be entertained where the dependent is in the range of 2 to 6 months from aging out. The CSC believes that it is unlikely that the process can be completed in time where the dependent will age out in less than 6 months.
For I-140s already pending at the CSC with a dependent within 2 to 6 months of aging out, fax an expedite request, along with a copy of evidence of the dependent's relationship with the principal and evidence of the approaching 21st birthday, to the INS at (949) 389-3197. After June 15, 2000, use the fax number (949) 389-3055 (this number will not be operative until June 15). Age-out I-140s NOT already pending should be filed with CSC using the usual expedite procedures. Enclose a copy of evidence of the dependent's relationship with the principal and evidence of the approaching 21st birthday. This process can be used where the dependent is within 8 months or less of aging out. However, if the dependent is more than 6 months from aging out at the time of filing, you should fax another expedite request at the 6-month point in the manner discussed above if you have not yet heard back on the initial expedite request by that time.
If you do not receive action from your I-140 expedite request, it is not necessary to go through the 3-tier fax inquiry system. Instead, after the first request, you can request the assistance of AILA's CSC Liaison Committee by sending a request to the AILA national office.
* I-140 Processing
CSC is currently following a "processing by type" approach, whereby designated months are devoted to processing particular types of I-140s. EB-11s and EB-12s will be processed in June, EB2-1s in July, EB1-3s in August, and EB2-1s in September. EB-3s are being processed all along, with 5 of the unit's 23 officers devoted to that I-140 type.
* Os, Ps and Qs
These I-129 types will no longer go straight to adjudicators. Instead, they will be treated the same as other I-129s and be placed on the JIT shelf for processing in order, unless an expedite is requested and approved. CSC hopes to continue to process these quickly, understanding it's commitment to the entertainment industry to process these types expeditiously. CSC asks that the cover documents for Os, Ps and Qs state prominently the "drop dead" date when an adjudication is needed, and reasons for that date, including taking into account the time the consul will take to process.
* H Rejections
The CSC is now aware of the errors made in the mailroom in rejecting cap and non-cap cases that were properly filed. Rejected cases should be resubmitted.
* Successorship Cases
CSC now feels that it must back away from its recent policy of allowing interfiling of documentation of a successorship while an I-485 based on an I-140 is pending. Interfiling may still be attempted, particularly in straightforward cases, but may be rejected and an amended I-140 filing be required.
* Changing Adjustments to Consular Processing
On those I-140s where you requested consular processing, but the CSC instead held the case for adjustment, it is no longer necessary to file an I-824. Instead, fax a request to CSC Division IV at (949) 389-3484.
10. Answers to the Trivia Quiz: Keep Our Web Site Free!
Quiz Removed
We received this message from Helen Obah:
I identified thirty(30) advertisers in total including the advertiser that offers a free program which pays you to read e-mail.
www.govworks.com (office equipments/furnitures for auctions)
www.netledger.com (accounting solutions)
www.talkingwithkids.org (communication with kids on sex, drugs, etc…)
www.newmediary.com (accounting/business solutions)(pays you to read e-mail)
www.diabetes.org (american diabetes association alert)
www.ourforests.org (heritage forests campaign)
www.smokeybear.com(fire safety smokey the bear)
www.connectforkids.org (connect for kids guidance for grown-ups)
www.networksolutions.com (network solutions the dot com people)
www.endlandmines.org (unicef new england landmine awareness)
www.areyouintoit.com (are you into it ad council)
www.nacme.org (math is power)
www.aspe.hhs.gov (department of health & human services USA)
www.rnt.org (recruiting new teachers inc.)
www.shareyourlife.org (coalition on organ & tissue donation)
www.wwiimemorial.com (national wwii memorial e-store)
www.nhtsa.dot.gov (vehicle safety issues, wearing seatbelt etc…)
www.fvpf.org (family violence prevention fund)
www.uncf.org (united negro college fund)
www.noviolence.net (national campaign against youth violence)
www.ldonline.org (learning disabilities)
www.savethechildren.org (mentoring a child)
www.awards.com (awards for business,life,sport)
www.fatherhood.org (children needs fathers too)
www.earthshare.org (preserving the earth)
www.shine365.com (against youth violence)
www.timeslips.com (accounting/business solutions)
www.hertz.com (hertz car rental)
www.bcentral.com (accounting/business solutions)
www.ubid.com (bidding on items on line)
and although she missed a couple of advertisers and the Hertz program which pays you to read e-mail, we decided to give her the prize anyway since she did a lot of clicking to help keep our web site free.
Congratulations, Helen!
Carl Shusterman
Certified Specialist in Immigration Law, State Bar of California
Former U.S. Immigration & Naturalization Service Attorney (1976-82)
Board of Governors, American Immigration Lawyers Association (1988-97)
Phone: (213) 623-4592 Fax: (213) 623-3720
Law Offices of Carl Shusterman, 600 Wilshire Blvd., Suite 1550
Los Angeles, California 90017
Newsletter US Immigration Update June 2000 – Quick Links
About Us
Back Issues of Our Newsletter
Citizenship
Client Testimonials
Forms Download
Green Cards
Job Search
PERM
Processing Times
Schedule a Legal Consultation
Subscribe to Our Newsletter
Success Stories
Temporary Visas
Visa Bulletin
June 15, 2000