Volume Four, Number Six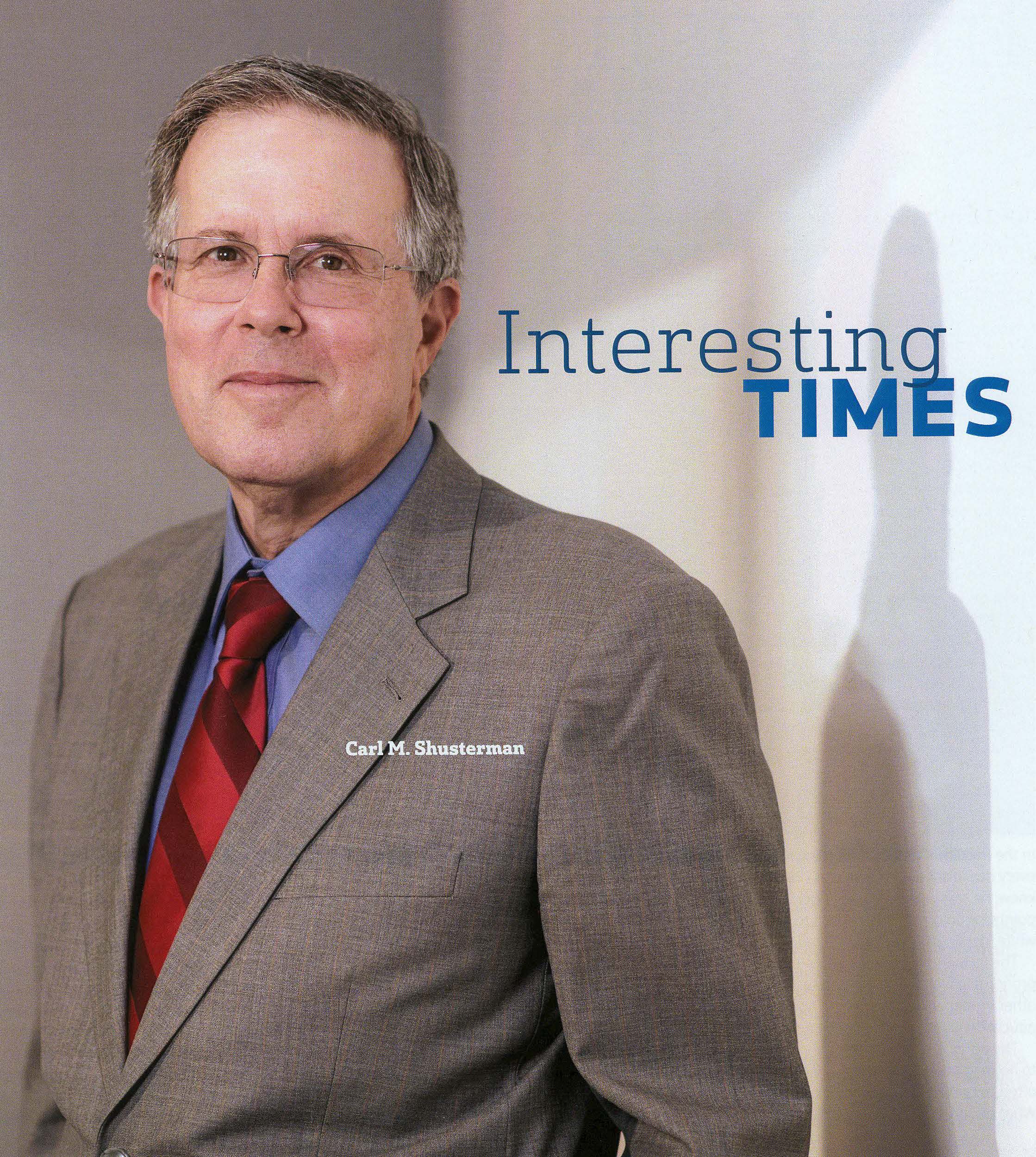 SHUSTERMAN'S IMMIGRATION UPDATE is the Web's most popular e-mail newsletter regarding U.S. immigration laws and procedures with over 40,000 subscribers located in more than 150 countries. It is written by a former INS Trial Attorney (1976-82) with over 30 years of experience practicing immigration law.
Published by the Law Offices of Carl Shusterman, 600 Wilshire Blvd, Suite 1550, Los Angeles, California, 90017. Phone: (213) 623-4592 x0.
Subscribe to our E-Mail Newsletter, join the conversation on our Immigration Facebook Page, follow our Blog Posts and subscribe to our "How-To" Immigration Videos.
Client Reviews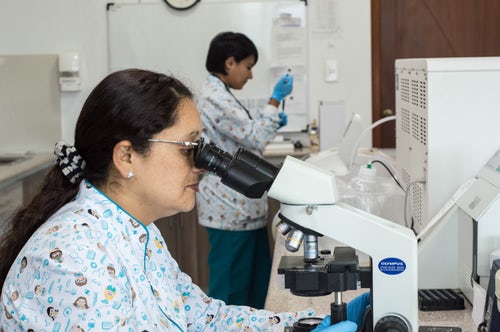 They Are About Providing Solutions
"I am an Internationally Educated Nurse petitioned by US employer and the Law Offices of Carl Shusterman helped me throughout the entire process of my IV application. They were extremely thorough with regard to the instructions and the steps that I needed."
- Francis R., Nashville, Tennessee
Read More Reviews
Zoom Consultations Available!
Newsletter US Immigration Update June 1999
Subscribers to SHUSTERMAN'S IMMIGRATION UPDATE: 23,002
This month's issue contains the following topics:
Table of Contents
NEWS FLASH:
245(I): On May 18, 1999, Representatives Luis Gutierrez (D-IL) and Connie Morella (R-MD) introduced a bill in the House of Representatives to fully restore the benefits of section 245(i).
AMNESTY?: The once unspeakable word is back! In today's tight labor market, agribusiness complains that there are insufficient workers to harvest the crops. Pro-labor senators who are loath to support a Bracero-type program are testing the waters for a limited amnesty for farm workers as an alternative.
IRAN SANCTIONS: On April 26, the Treasury Department issued regulations easing visa restrictions against Iranian nationals. Iranian nationals may obtain working visas and permanent residence through employment provided that they are not employed by either the Iranian government or by an Iranian company. See section 560.505 of https://www.shusterman.com/iransanc.html
NURSES: On May 24, the House of Representatives, on a voice vote, approved and sent to the Senate a bill which would create a new "H-1C" visa category for registered nurses. Unfortunately, despite the growing national shortage of nurses, the bill would permit the admission of only 500 H-1C nurses annually (with no more than 50 or 25 RN's per state, depending on the population of the state). Only certain hospitals in Health Professional Shortage Areas would be eligible to hire such nurses. To read the text of the new legislation, see https://www.shusterman.com/hr441.html
PHYSICIANS: The U.S. Department of Agriculture has updated their list of fully-served Health Professional Shortage Areas (HPSA's). If you are seeking a waiver of the two-year home residency requirement, make sure your job offer is not on the fully-served list before requesting that the USDA sponsor you for a waiver. To view the list, updated as of May 5, 1999, see
https://www.shusterman.com/usdalist.html (This link is no longer operational.)
PUBLIC BENEFITS: Guess who recently introduced a bill in the Senate to restore some public benefits taken away from legal immigrants by the infamous 1996 welfare law? The list of sponsors includes Republican Presidential hopeful John McCain, and a number of other Republican Senators including John Chafee, James Jeffords and Connie Mack. Democratic Senators Daniel Moynihan and Bob Graham are also sponsoring the bill which would restore Medicaid eligibility to over 180,000 immigrant children and pregnant mothers. If passed, this would mark the third time that Congress has cut back on some of the anti-immigrant provisions of the law.
Y2K: Will the Millennium Bug prevent you from getting your green card in the year 2000? Congressman Stephen Horn (R-CA), Chairman of the House Subcommittee on Government Management, Information and Technology, has been issuing a series of Report Cards on the progress of federal agencies in solving the Y2K problem. The Justice Department improved its rating from 54% in November 1998 to 86% in February 1999. However, according to the Congressman, "the Department of State remains mired in the Jeffersonian era of quills and scrolls, and flickering candlelight."
1. June 1999 State Department Visa Bulletin
On May 14, 1999, we posted the June 1999 Visa Bulletin, the same day that the State Department posted the dates on their web site.
For the Family categories, the priority dates moved forward a little more than usual. Most of the numbers advanced between one and seven weeks. The 2B category for persons born in Mexico failed to move at all, but the 3rd and 4th categories for Mexico moved faster than the Worldwide numbers.
Most of the Employment categories remain "current" (no backlogs). The unskilled workers category advanced six weeks to November 1, 1992 while the investor (EB-5) category jumped ahead from September 1, 1998 to "current"!
For persons born in the Peoples Republic of China, the employment categories moved ahead faster then Dow Jones Industrial Average this month! The first, second and third categories for China advanced an incredible ten weeks, fifteen weeks and four weeks, respectively. For persons born in India, the situation improved, but only a little. Unless country quotas are eliminated, it is a virtual certainty that many U.S. companies will lose the services of needed professional workers. The second and third categories for Indians each advanced six weeks.
Visa Lottery (June, July and August Numbers)
Section 203(c) of the Immigration and Nationality Act provides 50,000 immigrant visas each fiscal year to permit immigration opportunities for persons from countries other than the principal sources of current immigration to the United States. DV visas are divided among six geographic regions. Not more than 3,500 visas (7% of the 50,000 visa limit) may be provided to immigrants from any one country.
For June, immigrant numbers in the DV category are available to qualified DV-99 applicants chargeable to all regions/eligible countries as follows: AFRICA (33,500), ASIA (10,000), EUROPE (20,460, except Albania: 16,290); NORTH AMERICA (Bahamas: 24); OCEANIA (950); SOUTH AMERICA, CENTRAL AMERICA and the CARIBBEAN (2,600).
For July, immigrant numbers in the DV category are available to qualified DV-99 applicants chargeable to all regions/eligible countries as follows: AFRICA (38,180), ASIA (11,970), EUROPE (22,340, except Albania: 18,900); NORTH AMERICA (Bahamas: 24); OCEANIA (1,012); SOUTH AMERICA, CENTRAL AMERICA and the CARIBBEAN (2,850).
For August, immigrant numbers in the DV category are available to qualified DV-99 applicants chargeable to all regions/eligible countries as follows: AFRICA (Current), ASIA (Current), EUROPE (25,100); NORTH AMERICA (Bahamas: 24); OCEANIA (Current); SOUTH AMERICA, CENTRAL AMERICA and the CARIBBEAN (3,071).
For an explanation of what the categories, dates and symbols listed below mean, see
https://www.shusterman.com/greencardsthroughrelatives.html
and
https://www.shusterman.com/greencardsthroughemployment/
For the State Department's official version, complete with information about the movement of family, employment and lottery numbers, see
http://travel.state.gov/visa_bulletin.html (Link is no longer operational.)
FAMILY CATEGORIES
| Categories | Worldwide | China (PRC) | India | Mexico | Philippines |
| --- | --- | --- | --- | --- | --- |
| 1st | 2-15-98 | 2-15-98 | 2-15-98 | 8-08-93 | 8-22-87 |
| 2A | 12-22-94 | 12-22-94 | 12-22-94 | 11-22-93 | 12-22-94 |
| 2B | 7-08-92 | 7-08-92 | 7-08-92 | 7-22-91 | 7-08-92 |
| 3rd | 8-01-95 | 8-01-95 | 8-01-95 | 11-08-90 | 7-01-87 |
| 4th | 7-22-88 | 7-22-88 | 8-15-86 | 4-01-88 | 1-15-79 |
EMPLOYMENT CATEGORIES
| Categories | Worldwide | China (PRC) | India | Mexico | Philippines |
| --- | --- | --- | --- | --- | --- |
| 1st | Current | 7-01-98 | Current | Current | Current |
| 2nd | Current | 5-22-97 | 1-08-98 | Current | Current |
| 3rd | Current | 5-15-95 | 5-15-96 | Current | Current |
| Unskilled | 11-01-92 | 11-01-92 | 11-01-92 | 11-01-92 | 11-01-92 |
| 4th | Current | Current | Current | Current | Current |
| Religious | Current | Current | Current | Current | Current |
| 5td | Current | Current | Current | Current | Current |
2. Immigration Government Processing Times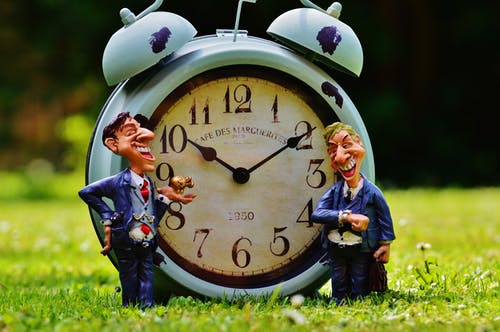 We link to the most recent immigration waiting times for each of the four USCIS Service Centers, the National Benefits Center and the Administrative Appeals Office. We also link to the processing times of all of the 83 USCIS District Offices and Sub-offices. We link to the Labor Department's page entitled "Processing dates for labor certification applications". Finally, we link to the State Department's "Visa Wait Times" page.
3. H-1B CAP REACHED (6-15-99) – See New H-1B Visa Page
This month, we bring you a virtual flood of news about H-1B visas. The INS issued new regulations regarding H and L visas and adjustment of status on June 1; then, in a news release dated June 11, the INS established a new policy for F and J visaholders who apply for changes of status to H-1B; on June 15, the 115,000 numerical cap was reached; and finally, on June 28, we will host a 90-minute chat on H-1B visas (See topic #4.) on CareerPath.com In order to allow you to follow some or all of these events, we have established an "H-1B Visa Page" at
https://www.shusterman.com/h1bvisaguide.html
H-1B Cap: News Release (6-11-99) and New Regulations (6-15-99)
On June 11, the INS announced that as of June 15, 1999, the H-1B cap would be reached.
This news release also concerns procedures to be followed now that the H-1B cap has been reached. To read the complete text of the news release, click on
https://www.shusterman.com/h1bvisaguide.html
and again on "INS News Release: H-1B Cap Reached (6-15-99)".
On June 15, the INS issued proposed regulations on how it plans to treat H-1B petitions submitted after that date.
The premature reaching of the H-1B Cap for the third year in a row means another long hot summer for the information technology and health care sectors of the economy. Senator Abraham (R-MI), the hero of last year's successful effort to raise the H-1B cap, announced that he would not push for legislation to raise the H-1B cap this year unless the Clinton Administration indicated that they would not oppose such a move. So far, the White House has not given Sen. Abraham the "go" signal.
Meanwhile, Senator Phil Gramm (R-TX) has announced that he is prepared to introduce the "New Workers for Economic Growth Act" which would raise the H-1B cap from 115,000 to 200,000 annually. Whether such a bill could be passed in time to affect the lack of H-1B visas this summer is highly doubtful, but it could prevent the H-1B cap from being reached by early springtime in the year 2000.
As a short-term fix, we continue to support a compromise which would not raise the cap, but would exempt H-1B visaholders who work for universities and non-profit and government research centers from the cap. This would provided ten of thousands of additional numbers for IT and medical employers.
Perhaps one day, Congress will conclude that placing arbitrary restrictions on hiring foreign-born workers is similar to imposing a tariff on goods. It seems incongruous that an Administration which has embraced the concept of "free trade" in goods is the principal roadblock to free trade in services. And, for those persons concerned about "cheap foreign labor", is well to remember that H-1B professional workers must be paid at the "prevailing wage", which the Labor Department often interprets as far more than U.S. workers with the same jobs are making.
INS Announces New Rules on F/J's Changing Status to H-1B
In its June 15 regulations, the INS announced that F students and J exchange visitors residing in the U.S. in D/S (duration of stay) status will be permitted to apply to change their status to H-1B provided that they:
A. Have an appropriate offer of employment;
B. Do not engage in unauthorized employment and have maintained nonimmigrant status;
C. Indicate a start date on their petitions of October 1, 1999 or later;
D. Are not subject to, or have received a waiver of, the two-year home residency requirement. To read the complete text of these regulations
INS Issues H/L Regulations Regarding Adjustment of Status
On June 1, the INS issued interim regulations concerning persons in H-1B and L-1 status who apply for adjustment of status. These regulations will become effective on July 1, 1999. To read the text of the new regulations, see
https://www.shusterman.com/handlregulationsadjustmentofstatus.html
Presently, once you apply for adjustment of status, if you travel outside the U.S. without obtaining an advance parole, you abandon your application for adjustment of status. Under the new rules, you will have a choice: (1) As long as you continue to maintain your H/L nonimmigrant status, you may travel during the pendency of your adjustment application (You must be in possession of a valid visa – unless you are exempt from the visa requirement. Also, don't forget to bring your form I-797 Notice of Approval with you!); or (2) You can let your H/L status expire, work using an Employment Authorization Document (EAD), but to travel, you will need an advance parole.
If you maintain your H/L nonimmigrant status, and your application for adjustment of status is denied, you will not become illegal. Your status will simply revert back to H or L.
There is more to the new regulations than meets the eye, so be sure to consult with your immigration counsel before deciding whether to maintain your nonimmigrant H or L status after you apply for adjustment of status.
Finally, in the summary to the rule, the INS states that "the Service is considering expanding the 'dual intent' concept to cover long term nonimmigrants in E, F, J and M visa classifications, who are visiting this country as traders, investors, students, scholars, etc." This is the best news I've heard from the INS in a long time. For further information regarding the dual intent concept, see
https://www.shusterman.com/dualintentdoctrine.html
As I mentioned to you in our conversation it is in your best interest for you to submit an intake form prior to your consultation with Mr. Shusterman because it helps maximize your time with him. You can do so by visiting our website (Shusterman.com) and clicking the red icon that reads "schedule consultation" on the upper right hand side of the page. Or simply click on the link below:
H-1B Exam: Evaluating Your Options as Your 6th Year Approaches
The numerical cap is just one of the many problems with the H-1B category. What about those H-1B workers who can not qualify for permanent residence before the expiration of the six-year maximum duration of their H-1B status? Long processing times. Restrictive country quotas. What's an H-1B visaholder to do? A good place to start is with the "H-1B Exam". The Exam assists H-1B visaholders nearing their sixth year to realistically evaluate their options.
This month's Exam is designed for professional employees and their employers. Here is how it works: Each Exam is like an open-book test. There is a link to the study materials where you can find most or all of the answers. Then you select an answer to each of the ten multiple-choice questions, and click the button "Submit Test". A box will instantly appear at the middle of the screen informing you of your score. Click on the "OK" button below your score, and one of the following three screens will emerge to give you further instructions: (1) One for the "immigration-challenged", those who are unable to answer even six of the ten questions correctly; (2) Another for those who are able to answer six to nine of the questions correctly; and (3) One for those with perfect scores.
Those who answer at least six of the ten questions correctly will be provided with answers, explanations and links to additional information.
If you are unable to answer six questions correctly on your first try, do not become discouraged. Reread the materials and take the test again!
Not a professional or an employer of foreign-born professionals? Not to worry. Exams about other types of temporary working visas, permanent residence, citizenship, deportation and one about those pesky I-9 forms for HR Managers are currently in the works.
4. Online Chat on H-1B's Scheduled for June 28, 6pm PDT
Mark your calendars!
Due to the tremendous response to our first online Immigration Chat on May 11, 1999, our law firm has entered into a joint venture with CareerPath.com to host online Immigration Chats every other month.
Employment-based immigration depends, in most cases, on the sponsorship of a foreign-born employee by a U.S.-based employer. CareerPath.com is the leading career management site on the web for job seekers and employers. Powered by the nation's leading newspapers and employers, CareerPath.com offers job seekers the greatest number of the most current jobs available and for employers a complete line of recruitment solutions.
On June 28, the 90-minute Immigration Chat will feature, appropriately enough, H-1B status. Arrive early in the chat rooms since space is limited, and direct your question(s) to the moderator. The chat is scheduled for Monday, June 28 at 6:00pm PDT (9:00pm EDT).
Further information about the chat will be posted at https://www.shusterman.com
5. Immigration Trivia Quiz:
Quiz Removed.
6. Web Site: Congress' General Accounting Office (GAO)
The GAO is more than just an "accounting office". It is the investigative arm of Congress. It performs audits and evaluations of governmental programs and activities, including those relating to immigration and naturalization. It issues reports relating to the INS, the State Department and the Labor Department, all of which may be ordered online and free of charge.
To access the GAO website, click on
https://www.shusterman.com/legislationusimmigration.html
and again on "General Accounting Office" (under "Legislation & Reports").
GAO reports may be read online. Summaries of the GAO reports are also available online. Some GAO reports relating to immigration which may be of interest to readers of SHUSTERMAN'S IMMIGRATION UPDATE include:
A. Immigration Statistics: Information Gaps, Quality Issues Limit Utility of Federal Data to Policymakers (GGD-98-164)
B. Immigration Statistics: Status of the Implementation of National Association of Sciences' Recommendations (GGD-98-119)
C. INS: Information on Aliens Applying for Permanent Residence Status (GGD-95-162FS)
D. Foreign Physicians: Exchange Visitor Program Becoming Major Route to Practicing in Underserved Areas (HEHS-97-26)
E. Nonimmigrant Visas: Uses of Visas by Alien Artists, Entertainers and Athletes (NSIAD-94-147)
F. Major Management Challenges and Program Risks: Department of Justice (GAO/OCG-99-10, Jan. 1999)
G. Major Management Challenges and Program Risks: Department of Labor (GAO/OCG-99-11, Jan. 1999)
H. Visa Issuance: Issues Concerning the Religious Worker Visa Program (NSIAD-99-67)
I. Criminal Aliens: INS's Efforts to Identify and Remove Imprisoned Aliens Need Improvement (T-GGD-99-47)
J. H-2A Agricultural Guestworker Program: Changes Could Improve Services to Employers and Better Protect Workers (HEHS-98-20)
Each of the above reports, and many others, may be accessed by clicking on
https://www.shusterman.com/legislationusimmigration.html
and scrolling down to "How to Search for GAO Reports" (under "Legislation & Reports"). At the scroll box, highlight "GAO Reports"; and under search terms, type in the word "immigration" and click "Submit".
The GAO may also be contacted by snail mail at P.O. Box 37050, Washington, DC 20013; by phone at (202) 512-6000; or by fax at (202) 512-6061.
7. Web Tool: The Census Tract Street Locator (U.S. Census Bureau)
Why would an intending immigrant or an HR Manager need to search for a particular census tract?
Consider physicians and registered nurses. Sometimes an International Medical Graduate in "J" status can obtain a waiver of the two-year home residency requirement. It usually depends on whether he or she can obtain a job offer in a Health Professional Shortage Area (HPSA). See
https://www.shusterman.com/fmg95.html (Link is no longer operational.)
The list of HPSA's is almost 100 pages long. See
https://www.shusterman.com/physiciansusimmigration.html
and scroll down to "HEALTH PROFESSIONAL SHORTAGE AREAS (STATE-BY-STATE)". Although this online search engine was updated as recently as April 27, 1999 and allows you to narrow your search by state and by using a half dozen other parameters, at the end of your search, you may learn that there are 50+ census tracts in the state of your intended employment which are within HPSA's. What you need is an easy way to determine whether the address of the clinic or hospital which has offered you employment is within a HPSA.
Also, if the proposed legislation creating an "H-1C" category for registered nurses is enacted into law, only employers located in HPSA's may qualify.
Similarly, persons who wish to obtain permanent residence by investing $500,000 (rather than $1 million) in a "targeted employment area" will generally find that the state where they wish to invest has designated some of the targeted employment areas by census tract.
So, how do physicians, nurses, employers, investors and other Present Day Alchemists take an address and turn it into a census tract?
Fortunately, the U.S. Census Bureau, the people who created the census tract system in the first place, has come to the rescue by creating an online resource known as "The Census Tract Street Locator".
I tried out "The Census Tract Street Locator" by typing in the street where our office is located "Grand Avenue" and our Zip Code "90017". Then I clicked the "Submit" button, and in a flash, the U.S. Census Bureau searched the "Census Track Street Index CD-ROM" and informed me that my office was located in census tract 2077. I clicked the "Profile" button and I received a variety of demographic information about our census tract.
You can learn the number of the census tract of a job offer simply by inputting the street address and zip code. Click
https://www.shusterman.com/physiciansusimmigration.html
scroll down to "The Census Tract Street Locator" and your first "step" to a J Waiver may be the click of a mouse!
8. NACARA: "Rebuttable Presumption" of Extreme Hardship
On May 21, 1999, the Justice Department issued an interim rule concerning section 203 of the Nicaraguan Adjustment and Central American Relief Act of 1997 (NACARA).
Reaction to the new rule was mixed: INS Commissioner Doris Meissner characterized the new rule as "the fairest, simplest and most generous program the agency is permitted by statute". Representative Lamar Smith (R-TX) criticized the regulations as an "amnesty for hundreds of thousands of Central Americans. That's not what Congress intended and it breaks the Administration's word to the American people."
Fair and generous? Yes, as to most of the NACARA applicants. But simple? Hardly. Immigration advocates are currently attending complex legal seminars to try to understand who is eligible for what under the new rules.
Is the program a new amnesty? Not in the sense that NACARA gave a nearly total amnesty to Cubans and Nicaraguans. Yet, when the smoke clears, our guess is that most NACARA-eligible Central Americans will qualify for permanent residence.
We provide the full text of the regulations and various official explanations of the rules for you at
https://www.shusterman.com/245inacarausimmigration.html
If you are eligible for benefits under NACARA, we believe that you will find the following statement by the National Immigration Forum on the interim regulations to be highly informative:
"On May 21, 1999, the INS published interim regulations to implement Section 203 of the Nicaraguan Adjustment and Central American Relief Act. Section 203 is the part of the 1997 law which provides for Suspension of Deportation and Special Rule Cancellation of Removal for Salvadorans, Guatemalans, and certain persons from former Soviet Bloc countries in the U.S. by 1990.
The interim rule is an improvement over the proposed regulation issued last November. That proposed rule was roundly criticized by advocates because it would have required Salvadorans and Guatemalans to prove, on a case-by-case basis, that they would suffer "extreme hardship" if they were to be deported – one of the conditions for gaining Suspension of Deportation. The Interim Rule provides, for class members of the American Baptist Churches (ABC) lawsuit, a "rebuttable presumption" of hardship.
In a briefing on May 20th, representatives of the INS noted that they received over 400 comments on the proposed rule. The vast majority of these comments favored a presumption of hardship for Salvadorans and Guatemalans. The comments were referenced several times during the briefing, and they convinced the writers of the regulation to make the change. At the briefing, representatives from INS explained how factors common to the ABC class members led them to see that a requirement to prove hardship on an individual basis would not be necessary.
The rebuttable presumption applies only to members of the ABC class. However, for those not covered by the presumption, most notably dependents of the ABC class, proving hardship will not necessarily be difficult. When asked how difficult it might be for dependents of ABC class members, the INS Acting General Counsel said, 'The regulations signal to adjudicators that to the extent non-class members share characteristics that demonstrate hardship for class members, that shall be relevant.'
Those covered by the presumption of hardship will not have to submit documents to support their answers pertaining to hardship on the form. The form contains a series of questions, to be answered 'yes' or 'no' to ascertain whether a person (or his or her family members) would suffer hardship if deported. Under this approach, the INS is attempting to minimize the burden on applicants.
Although the presumption is rebuttable by the INS, it is so only in 'very exceptional circumstances'. For example, if a person has substantial resources in the home country, and has no apparent ties to this country (no family, job, etc.), there may be cause to question a claim of hardship; the lack of one hardship factor alone should not be enough to question the presumption.
Applications will be submitted on Form I-881, which has not yet been finalized. The form should be available by the time the regulations become effective on June 21. Because of the substantial change to the regulation since it was published in proposed form, it is being published with additional opportunity for comment. Comments are due on July 20. INS expects the first interviews to take place sometime in September…"
INS filing fees will range from $215 for single individuals to $430 for families.
9. Naturalization: Court Holds that INS has Authority to Revoke
A three-judge panel of the U.S. Court of Appeals for the Ninth Circuit has found that, even though the immigration law is silent on the subject, the INS has the authority to reopen and revoke a person's naturalization.
To read the complete text of the court's decision in Gorbach v.Reno, click on
https://www.shusterman.com/uscitizenship/
scroll down to "Revocation of Naturalization" and click again on "Appeals Court Holds INS Has Authority to Revoke Naturalization (6-4-99)".
In doing so, the panel, in a 2 to 1 decision, overturned an injunction on INS revocations of citizenship granted by a Federal Judge in 1998. The decision could affect 4,500 pending cases where the INS is attempting to reopen and, perhaps, revoke naturalization, primarily because the applicants failed to disclose arrests or convictions at their citizenship interviews.
The procedure works like this: If the INS believes that a naturalization occurred due to fraud or misrepresentation, the agency has two years from the date of the naturalization to mail the person a Notice of Intent to Revoke. The person is scheduled to appear before an Immigration Examiner who questions him about the alleged fraud/misrepresentation. The burden of proof is not on the INS to show that the person was ineligible for naturalization, but on the person to show that he was eligible. If the INS rules against the person, he has the right to appeal the decision to an INS appeals board, and from there to Federal District Court.
The trouble with this procedure is that while Congress has appropriated large sums of money for the INS to reopen thousands of naturalizations, the persons accused by the INS must prove, at a considerable amount of time and expense, their eligibility for naturalization to INS examiners who act as prosecutors and judges, simultaneously.
For example, our firm represents an Indian man who originally came to the U.S. as a student in the 1960's to study at a major university. During an anti-war demonstration, he was walking from his on-campus job to his apartment, and did not understand police warnings not to proceed. He was hit from behind by a police baton, and severely injured. His injuries left him an epileptic with severe memory loss. He was forced to leave the university and accept a low-paying job. Shortly thereafter, he was driving a car when a person pushing a shopping cart containing a child suddenly emerged from behind a parked car. His car hit the shopping cart and the child went flying. In a state of shock, he immediately pulled his car over to the side of the road, and burst into tears when he learned that the injured child had died. The police arrived, and held him briefly for involuntary manslaughter. Later, they placed the fault on the person pushing the shopping cart and dropped all charges against our client.
Some 25 years later, he was naturalized as an American citizen. It was the proudest day of his life. However, over a year later, he received a Notice of Intent to Revoke (NOIR) his citizenship. When I interviewed him, he explained, often breaking into tears, that he had blocked out the incident from his memory, and that he had not meant to conceal the arrest from the INS examiner. Indeed, as a former INS Naturalization Attorney, I told him that revealing a 25-year-old arrest which did not lead to a conviction would have had no effect whatsoever on his citizenship. At the NOIR interview, he told his story to an obviously skeptical examiner. Fortunately, because of the Federal Court injunction, the INS has been barred from proceeding against him. Nevertheless, he believes, incorrectly, that if his citizenship is taken away, he will be subject to deportation.
Indeed, out of 6,300 persons who the INS alleges failed to reveal arrests or convictions, the agency itself admits that only 369 committed crimes which, if admitted, would have barred them from naturalization.
So, is the whole issue "much ado about nothing"? No, because an important principle is at stake. For 200 years, only the courts have had the authority to strip a person of the precious right of U.S. citizenship. Now, if the current decision is not reversed by an en banc decision of the Ninth Circuit or by the Supreme Court, an administrative agency could be vested with this power, despite the absence of any law specifically granting the INS such authority.
The dissenting judge in Gorbach said it best:
"The attorney general not only grabbed the ball on denaturalizations, but ran out of bounds with it. The regulation reverses the ordinary burden of proof. The regulation not only says that the Immigration and Naturalization Service may revoke a naturalization. It goes so far as to say that the naturalized citizen "bears the burden of persuading the district director that, notwithstanding the evidence described in the notice, the applicant was eligible for naturalization . . . ." An administrative appeal is allowed as well as judicial review. Although such review is de novo rather than for substantial evidence on the record as a whole, there is no express provision shifting the burden of proof back to the administrative agency, and of course nothing to relieve the naturalized citizen of the expense of fighting denaturalization three times instead of once, through two layers of administrative agency proceedings before getting to court. Taking over denaturalization proceedings, shifting the burden of proof from the government to the citizen, and imposing two layers of administrative proceedings before the naturalized citizen can get to court, is all quite a lot of power to infer from silence. Unless Congress changes the statute or the Supreme Court changes the rules of construction, I do not think we can sustain the attorney general's claim of authority, in the face of the express statutory procedure for denaturalizations to be prosecuted in federal district courts, and the absence of any express grant of authority to the attorney general."
10. Answers to May's Immigration Trivia Quiz
Quiz Removed.
Carl Shusterman
Newsletter US Immigration Update June 1999 – Quick Links
About Us
Back Issues of Our Newsletter
Citizenship
Client Testimonials
Forms Download
Green Cards
Job Search
PERM
Processing Times
Schedule a Legal Consultation
Subscribe to Our Newsletter
Success Stories
Temporary Visas
Visa Bulletin
Disclaimer: This newsletter is not intended to establish an attorney-client relationship. All information contained in this newsletter is generalized. Any reliance on information contained herein is taken at your own risk.
June 17, 1999