Volume Six, Number Seven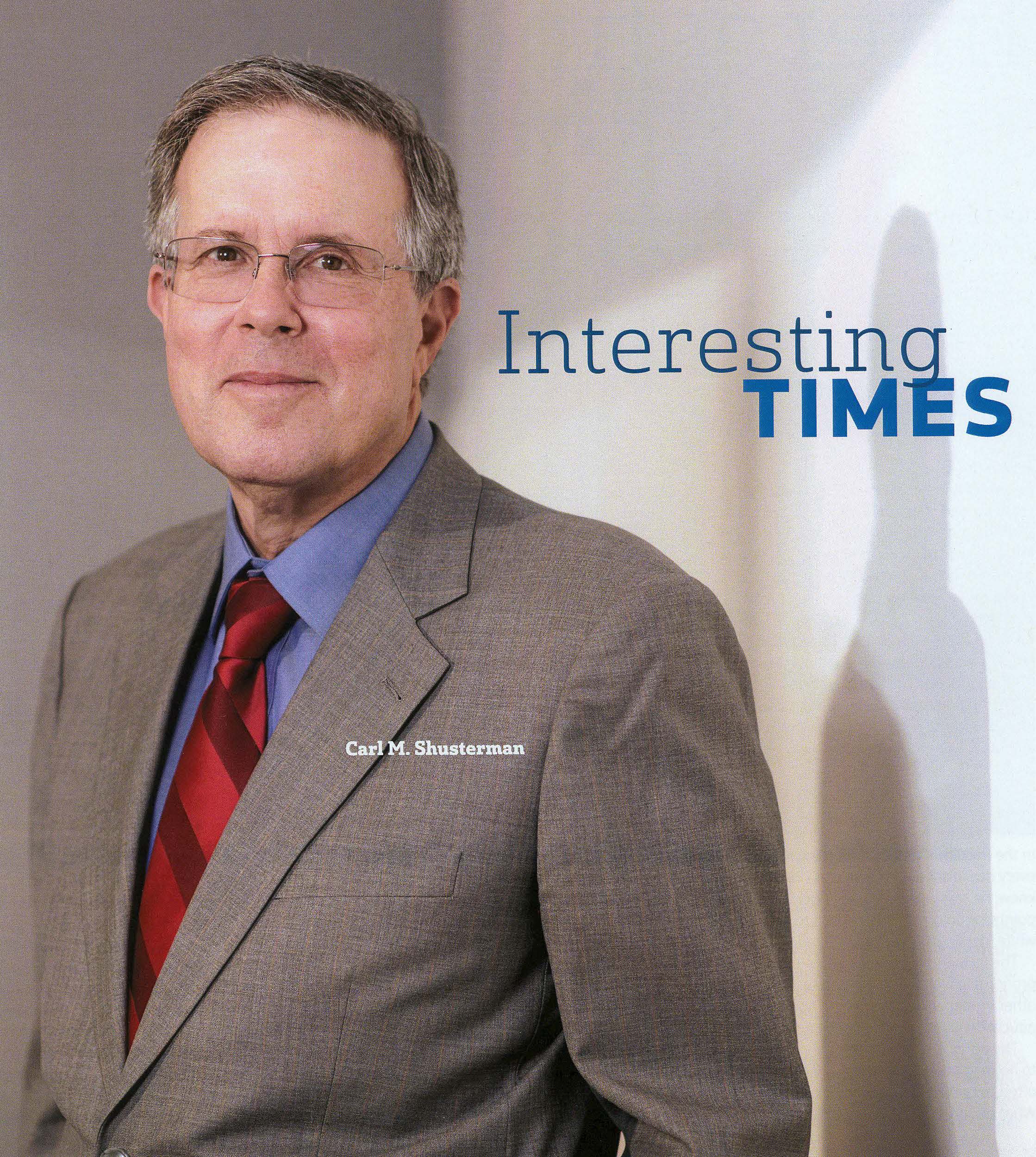 SHUSTERMAN'S IMMIGRATION UPDATE is the Web's most popular e-mail newsletter regarding U.S. immigration laws and procedures with over 40,000 subscribers located in more than 150 countries. It is written by a former INS Trial Attorney (1976-82) with over 30 years of experience practicing immigration law.
Published by the Law Offices of Carl Shusterman, 600 Wilshire Blvd, Suite 1550, Los Angeles, California, 90017. Phone: (213) 623-4592 x0.
Subscribe to our E-Mail Newsletter, join the conversation on our Immigration Facebook Page, follow our Blog Posts and subscribe to our "How-To" Immigration Videos.
Client Reviews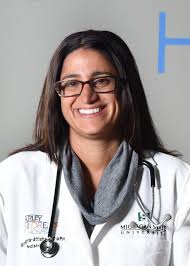 The Best Lawyer!
"I had the best experience working with Law Offices of Carl Shusterman. The staff is very professional, trustworthy, responsive, knowledgeable and helpful."
- Dr. R. Khan, Boston, Massachusetts
Read More Reviews
Zoom Consultations Available!
Newsletter US Immigration Update July 2001
This month's issue contains the following topics:
NEWS FLASHES:
2001 Bar Register Of Preeminent AttorneysWe are very pleased and proud to announce that The Law Offices of Carl Shusterman have been recognized for High Professional Legal Standards and Ethics. We have been selected to appear in the 2001 Bar Register Of Preeminent Attorneys, a rare feat for a relatively small firm specializing in immigration law. See
AC-21: INS Provides Guidance In Interpreting H-1B LawsOn June 19, the INS issued a memorandum entitled "Initial Guidance for Processing H-1B Petitions as Affected by the "American Competitiveness in the 21st Century Act" (Public Law 106-313) and Related Legislation (Public Law 106-311 and 106-396)". Since it may be quite a while until the INS publishes regulations to implement the law, the memorandum is the only official INS policy concerning the law at the present time. See

https://www.shusterman.com/pdf/ac21immigrationmemo2001.pdf

Green Card LotteryThe State Department has announced that application period for this year's green card lottery will start on October 1 and end on October 31. As soon as they are issued by the State Department, we will post the rules and a sample application online so that you can apply.
H-1B Cap UpdateDespite the downturn in the dotcom economy, it turns out that Congress did the wise thing in raising the H-1B cap to 195,000 last October. In fact, perhaps the H-1B cap should have been raised a bit higher.According to the INS, 117,000 H-1B numbers subject to the cap had been used as of May 23, 2001. In addition, 40,000 more H-1B petitions subject to the cap were in the pipeline. According to our calculations, this means that with the fiscal year (which ends on September 30, 2001), 65% over, about 75% of the H-1B numbers have been used.Expect the 195,000 cap to be reached by August or early September. If you really need that H-1B by August, it's time to start preparing to submit the petition under the Premium Processing Program (which will begin including H-1B petitions on July 30).
IJ Dismisses Charges Against Two Respondents in "LA 8" CaseOn June 21, Immigration Judge Bruce Einhorn of Los Angeles dismissed charges against two lawful permanent residents charged with being deportable in what has become known as the "LA 8" cases.Charges were originally brought against the respondents nearly 15 years ago. Rulings in the case have been made by at least two immigration judges, a Federal District Court, a Federal Appeals Court and the Supreme Court of the United States.Respondents Khader Hamide and Michel Shehadeh were charged with raising funds for the Popular Front For The Liberation Of Palestine (PFLP), a group that the State Department designated as a "terrorist organization".Judge Einhorn dismissed charges brought against the respondents under the Immigration Act of 1990, and gave the INS until August 5 to indicate to the Court in writing whether it intends to continue with litigation under the original charges which were brought under the Immigration and Nationality Act of 1952.The complete text of Judge Einhorn's 15-page opinion as well as the charging documents may be accessed at https://www.shusterman.com/pdf/la8.pdf
Motions To Reopen To Apply For Adjustment Of StatusIn a Memorandum dated May 17, 2001, INS General Counsel Bo Cooper relaxed the standards for the INS to agree to join in a motion to reopen/remand to allow a respondent to apply for adjustment of status.The memo states that "the INS may join in a motion to reopen (or a motion to the BIA to remand) for consideration of adjustment of status pursuant to INA §245 if such adjustment of status were not available to the respondent at the former hearing, the alien is statutorily eligible for adjustment of status, and the respondent merits a favorable exercise of discretion."The complete text of the memorandum may be found at

https://www.shusterman.com/pdf/motiontoreopenforadjustmentofstatus.pdf

RIR Conversion Regulations To Be Issued Later This MonthIs your Application for an Alien Labor Certification struck in the queue? See the latest DOL/SESA processing times. If your application is taking so long because it is being processed as a non-RIR (Reduction-in-Recruitment) case, good news is at hand! The long-awaited regulations allowing non-RIR labor certifications to be processed as expedited RIR labor certifications without losing one's priority date will be issued before the end of this month.We'll keep you posted!
Temporary Protected StatusOn July 2, the INS announced that it was automatically extending the Employment Authorization Documents of Hondurans and Nicaraguans registered for TPS from July 5 to December 5, 2001.
Thank You NoteRecently, we received a thank you note from a man in Pequannock, New Jersey who used our website to apply for a green card under §245(I) of the immigration law. In June, he received his green card. No, he was not a client. In fact, he did not even schedule a legal consultation. However, he was able to use the information that he found on our site to apply for, and receive permanent residence, without any further legal assistance.
Congratulations, Mario!
1. August 2001 State Department Visa Bulletin
On July 12, we posted the August 2001 Visa Bulletin, the same day that the State Department posted the dates on their web site.
The Family categories should formally be designated as a disaster area. The worldwide FB numbers for two of five categories became "unavailable" (In simple English, "unavailable" means "don't even bother to apply!), two other regressed and the other category failed to move at all. For persons born in Mexico, the situation was even worse. Four of the five FB categories become unavailable. The only categories which managed to inch forward were India 4th (3 weeks) and Philippines 4th (2 weeks – to September 15, 1979).
The shutdown of the family categories has clearly placed the ball in Congress's court. Now is the time to act. Programs like the visa lottery can not be justified when there are close relatives of U.S. citizens who have played by the rules and are still waiting to become permanent residents after more than 20 years!
On the Employment side, it was a far different story as all of the EB numbers, including those for unskilled workers, remained current. Of course, backlogs will develop in the EB numbers within a few months, but for now, it is time to apply for green cards through employment. The August 2001 Visa Numbers can be found at https://www.shusterman.com/statedepartmentvisabulletin/
For an explanation of what the categories, dates and symbols listed below mean, See https://www.shusterman.com/greencardsthroughrelatives.html and https://www.shusterman.com/greencardsthroughemployment/
2. Immigration Government Processing Times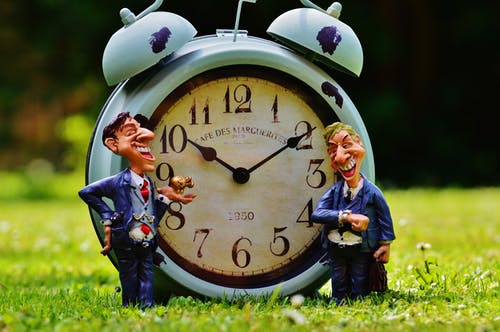 We link to the most recent immigration waiting times for each of the four USCIS Service Centers, the National Benefits Center and the Administrative Appeals Office. We also link to the processing times of all of the 83 USCIS District Offices and Sub-offices. We link to the Labor Department's page entitled "Processing dates for labor certification applications". Finally, we link to the State Department's "Visa Wait Times" page.
3. Legislation: Our House Is A Very, Very, Very Nice House
Between 1994 and 2000, the House Subcommittee on Immigration, under the leadership (sic) of former Chairman Lamar Smith (R-TX) was the graveyard to many a bill which would have benefitted immigrants, their U.S. employers and their families.
Earlier this year, Mr. Smith's Chairmanship "termed-out", and Rep. George Gekas (R-PA) became the new Chairman. During the past few months, a steady stream of pro-immigrant legislation has emerged from the Subcommittee.
For example, consider H.R.1892, the Family Sponsor Immigration Act of 2001, which passed the Subcommittee unanimously on June 26.
This bill would allow immigrants to use another sponsor on their affidavit of support if their original U.S. sponsor dies while they are waiting for a green card. This bipartisan measure would allow another family member to stand in for the deceased sponsor and sign the affidavit. The legislation is necessary to fix a problem created by the Illegal Immigration Reform and Immigrant Responsibility Act of 1996 (IIRAIRA). Under that law, an applicant for permanent residency must have an affidavit of support signed by the family member who petitioned for them. If the petitioner dies during the process, the Attorney General can allow an immigrant to go forward with their application for humanitarian or family unification reasons. However, the requirement that the original sponsor sign financial support affidavits has rendered this authority meaningless. Applicants who have been given permission to continue their application after the death of the petitioner have routinely had those applications denied for failure to obtain the signature of the deceased petitioner. Under the bill, family members allowed to step-in and sign the affidavit of support include spouses, parents, children, siblings, and legal guardians. The bill also broadens the definition of family member to include in-laws, allowing them to petition as well. During a previous subcommittee meeting, panel members adopted a substitute amendment clarifying that the bill would apply retroactively, and that sponsors as young as 18 will be allowed to sign financial support affidavits. The substitute also clarified that the Attorney General will re-examine cases involving immigrants who abandoned green-card applications after their sponsors died. During the June 26 hearing of the full Judiciary committee, the panel adopted another amendment that added grandparents and grandchildren to the list of family members who can sign the affidavit of support. The bill now proceeds to the floor of the House for a vote, where it is expected to pass.
Then, on the very next day (June 27), the House Subcommittee approved two bills that would grant work authorization to spouses of foreign executives transferred to the U.S. by their companies, and that would make it easier for companies to transfer executives, managers or employees with special skills to offices in the United States. The bills, H.R. 2277 and H.R. 2278, were introduced by Chairman Gekas (R-PA) and have bipartisan support.
These bills focus on two types of visas, the E and L visas. E visas are granted to certain traders and investors from countries that have a trade treaty with the United States. L visas allow international companies to temporarily transfer executives, managers, or employees with specialized knowledge to subsidiary or branch offices in the United States. Under current law, E or L visa holders are entitled to bring their spouse with them for the duration of their stay in the United States, but the spouse is not entitled to work while they are here. In a world where more and more households have two working spouses, this limitation often forces the spouses of visa holders to choose between giving up their careers and separating the family. For other families, a dual income is necessary to pay the bills. In 1995, Global Relocation Trends Survey reported that 74% of human resources managers labeled finding candidates as their "top global challenge", and over 50% stated that spousal career issues are a major obstacle. H.R. 2277 would allow the spouses of E visa holders to work in the U.S. while accompanying their spouse. H.R. 2278 would provide the same benefit to spouses of L visas holders. Together, the two bills would benefit about 15,000 foreign spouses of E and L visa holders. In addition, H.R. 2278 also would reduce the amount of time that an employee must be employed by a company before being eligible for an L visa. Under current law, an employee is required to have worked for the overseas company for one of the last three years before they are eligible to apply for an L visa. This legislation would reduce that time restriction to six months. This change would have a positive impact on business by allowing them more flexibility in moving certain very valuable employees to offices in the United States.
More recently, I have been approached by members of the Subcommittee who wish to sponsor legislation that would create a temporary visa category for registered nurses.
So, hats off to Chairman Gekas! He is working for bipartisan solutions to immigration problems which have gone unresolved for too long.
4. Nurses: INS Issues Interim, Final H-1C Regulations
Nineteen months after the enactment of the Nursing Relief for Disadvantaged Areas Act of 1999 (NRDAA), the INS has finally issued regulations to implement the law.
Restrictive as the law is – only four hospitals in the country have qualified to petition registered nurses for H-1C status – the regulations are even more restrictive.
The regulations would limit registered nurses to a single three-year-period of H-1C status, something the law does not do. Even if a nurse returns to her country, the hospital may not repetition the nurse for a second three-year period. This inability to repetition nurses makes the law less flexible than the H-1B law which allows U.S. employers to repetition for H-1B workers after they have remained outside the U.S. for one year or more.
Also, departing from INS policy in the H-1B area, time spent abroad by an H-1C nurse for personal or business purposes cannot be "recaptured" to complete her three year period of stay.
As if this were not enough bad news for U.S. hospitals and patients, the supplemental information to the law provides that the present waiver for nonimmigrants of §343/212(r) VisaScreen requirements will end when the INS issues final regulations to implements these sections of law, and that the INS plans to issue such regulations "soon". TN and H-1C nurses, watch out!
Also, in what we hope is a drafting error, the regulations provide that all petitions for H-1C nurses must be filed by June 13, 2005 and that an H-1C nurse may not be admitted to the U.S. beyond June 13, 2005. So if a petition for an H-1C nurse is approved on June 13, 2005, can the agency coordinate with the State Department and the airlines so that the nurse can receive a visa and arrive in the U.S. for inspection all on the same date?
A more positive aspect of the regulations provides that the INS will publish quarterly reports concerning the number of approved H-1C petitions, by state, on their web site on a quarterly basis. Perhaps the INS will consider publishing similar information, like the number of approved H-1B petitions, on their web site.
All H-1C petitions must be submitted to the Vermont Service Center regardless of the location of the petitioning hospital.
Written comments on the interim, final regulation must be submitted to the INS on or before August 10, 2001.
5. Immigration Trivia Quiz:
Quiz Removed.
6. Citizenship: Supreme Court Upholds Gender-Based Distinction
The Supreme Court, in a 5-4 decision, ruled that in the case of a child born abroad and out-of-wedlock, the government has the authority to set a higher standard for transmittal of U.S. citizenship through a father than through a mother. Nguyen vs. INS, 208 F.3d 528 (June 11, 2001).
To read the complete text of the Court's decision in Nguyen vs. INS, see our "Citizenship Page" at https://www.shusterman.com/uscitizenship/ scroll down to "Obtaining Citizenship Through Parents/Grandparents" and click on "Nguyen vs. INS".
Mr. Nguyen was born out of wedlock in Vietnam to a Vietnamese mother and an American father. He lived in the U.S. as a permanent resident, and was raised by his father who had married another Vietnamese woman. As an adult, Mr. Nguyen committed a crime and was ordered deported. His defense was that he could not be deported because he was a U.S. citizen through his father.
Since U.S. law makes it much easier for a U.S. citizen mother to transmit citizenship to her child born abroad than for a U.S. citizen father to transmit citizenship, Mr. Nguyen challenged the validity of the law (INA, §309) on the basis that it deprived him on equal protection of the law merely because it was his father rather than his mother who was the U.S. citizen.
The Supreme Court held that in order for such "a gender-based classification to withstand equal protection scrutiny, it must be established that at least that the challenged classification serves important governmental objectives and that the discriminatory means employed are related to the achievement of those objectives." The Court ruled that, applying this standard, §309 was constitutional.
§309 requires that for citizenship to be transmitted to a foreign-born child born out-of-wedlock by a U.S. citizen father, but not a U.S. citizen mother, all four of the following conditions must be satisfied:
A blood relationship between the child and the father must be must be established by clear and convincing evidence;
The father must be a U.S. citizen at the time of the child's birth and had been physically present in the U.S. for at least ten years prior to the child's birth, five of which occurred after the father's 14th birthday;
The father (unless deceased) must agree, in writing, to provide financial support for the child until his 18th birthday; and
While the child is under the age of 18, the father must (A) legitimate the child; (B) acknowledge paternity of the child in writing under oath; or (C) the child's paternity must be established by adjudication of a competent court.
This contrasts sharply with the requirements for a U.S. citizen mother to transmit citizenship to her child born abroad and out-of-wedlock. Such a mother must demonstrate simply that she was a U.S. citizen at the time of the child's birth, that she is the mother of the child and that she was physically present in the U.S. for at least one year prior to the child's birth.
(Editor's Note: Amazingly enough, the law makes it easier for a citizen mother to transmit U.S. citizenship to a child who was born out-of-wedlock than to a legitimate child! When I served as an INS Citizenship Attorney in the 1970s, we were faced with so many claims by mothers attempting to transmit U.S. citizenship to their children born out-of-wedlock that we routinely investigated to see whether there may have been a marriage prior to the child's birth.)
While §309 may have made sense when it was written, since it is far easier to determine who the mother of a child born out-of-wedlock was than who the child's father is, this justification seems outmoded in an age where paternity can be established through DNA testing. Indeed, DNA tests conducted when Mr. Nguyen was 28 years of age conclusively demonstrated his paternity.
Nevertheless, the Court, albeit by the narrowest of margins, upheld the constitutionality of §309.
The majority decision, written by Justice Kennedy, stated that "to fail to acknowledge even our most basic biological differences — such as the fact that a mother must be present at birth but the father need not be — risks making the guarantee of equal protection superficial…"
Further, the Court ruled that "the difference between men and women in relation to the birth process is a real one, and the principle of equal protection does not forbid Congress to address the problem at hand in a manner specific to each gender…"
In a strongly-worded dissent, Justice O'Connor warned that "no one should mistake the majority's analysis for a careful application of this Court's equal protection jurisprudence concerning sex-based classifications. Today's decision instead represents a deviation from a line of cases in which we have vigilantly applied heightened scrutiny to such classifications to determine whether a constitutional violation has occurred. I trust that the depth and vitality of these precedents will ensure that today's error remains an aberration."
(Editor's Note: This case was closely watched not only by women's right groups, by also attorneys at our law firm. For the past two years, we have represented a young woman facing deportation for several minor victimless criminal convictions committed many years ago during her troubled youth. Fortunately, just days before the ruling in Nguyen vs. INS, we were able to establish that her U.S. citizen father had fulfilled the requirements of §309 and had transmitted U.S. citizenship to her. While Justice Kennedy, writing for the majority describes the requirements imposed by the law as "minimal", I beg to differ.)
7. Supreme Court Roles Back 1996 Anti-Immigrant Laws
In 1996, the tide of anti-immigrant sentiment crested in Congress and resulted in the enactment of laws greatly restricting the rights of immigrants and their U.S. citizen family members. Fortunately, there is a limit beyond which even the Congress and the President cannot go: the Constitution. Unfortunately, it takes many years for challenges to unconstitutional laws to reach the Supreme Court of the United States.
In June 2001, the Supreme Court issued three extremely important decisions which restored many of the rights taken away from immigrants in 1996.
* Preservation Of Right To Habeas Corpus
In the February 2001 edition of SHUSTERMAN'S IMMIGRATION UPDATE, we discussed the facts and issues in Calcano-Martinez vs. INS. See https://www.shusterman.com/newsletterusimmigrationfebruary2001.html#6
On June 25, the Supreme Court, at 232 F.3d 328, held that a person's right to challenge an order of removal based on a criminal conviction under the statutory habeas corpus provisions found at 28 U.S.C. §2241 survives the Illegal Immigration Reform and Immigrant Responsibility Act of 1996 (IIRIRA).
In a 5-4 decision, the majority held that while IIRIRA strips the Courts of Appeals of the authority to direct review such orders of removal, "we agree with petitioners that leaving aliens without a forum for adjudicating claims such as those raised in this case would raise serious constitutional questions. We also agree with petitioners – and the Court of Appeals – that these concerns can best be alleviated by construing the jurisdiction-stripping provisions of that statute not to preclude aliens such as petitioners from pursuing habeas relief pursuant to §2241."
To read the complete text of the decision in Calcano-Martinez vs. INS, see our Deportation Page at https://www.shusterman.com/deportationdefense scroll down to "Relief From Deportation" and click on "Calcano-Martinez vs. INS".
* Retroactivity
Also, in the February 2001 edition of SHUSTERMAN'S IMMIGRATION UPDATE, we discussed the facts and issues in St. Cyr vs. INS. See https://www.shusterman.com/newsletterusimmigrationfebruary2001.html#6
Again, on June 5, in a 5-4 decision, the Court ruled in Mr. St. Cyr's favor holding that 1) since Congress did not explicitly bar the review of petitions for habeas corpus, the courts have jurisdiction to decide legal issues raised in habeas petitions; and 2) for immigrants like St. Cyr, who plead guilty in an agreement obtained when §212© relief from deportation was available to him, §212© relief from deportation is still available. Both the Clinton and the Bush administrations had taken the position that the bar to applying for waivers of deportation applied retroactively. Under their reasoning, a person who convicted of a crime 20 or 30 years ago could be deported for that crime today, and would not eligible to apply for a waiver of deportation even if the conviction did not render the person deportable at that time.
§212© traditionally has allowed certain long time permanent residents of the United States to seek waivers of deportation. These immigrants were entitled to a hearing before an Immigration Judge who would weigh a variety of factors including the recency and seriousness of the conviction, rehabilitation, and hardship to the person and to his family in determining whether to grant a waiver of deportation.
Since 1996 law did not specifically provide that the bar to seeking waivers applied retroactively, the Court held that it did not. Lucas Guttentag, director of the American Civil Liberties Union Immigrant Rights Project, who represented the immigrants in both Calcano-Martinez and St. Cyr, characterized the Court's decisions as "a ringing endorsement of the right to Judicial review and of immigrant's access to the courts."
To read the complete text of the decision in St. Cyr vs. INS, see our Deportation Page at https://www.shusterman.com/deportationdefense scroll down to "Detention" and click on "St. Cyr vs. INS".
Scroll down a bit further to read the ACLU's Press Release entitled "'Justice For All' Includes Legal Immigrants Facing Deportation, Supreme Court Rules".
Although the Supreme Court decisions in Calcano-Martinez and St. Cyr are very significant, they leave many issues unclear. These include: whether there is any possible relief for people previously deported under law now rejected by the Supreme Court; whether someone who pled guilty after AEDPA's passage but before IIRIRA made their crime a deportable offense can benefit from the rulings; whether someone who went to trial (rather than pleading guilty) when their crime was not a deportable offense can benefit from the decisions; and many others.
Fortunately, a number of immigrants' rights organizations including the ACLU, AILF, NLG, and AILA have issued a guide for attorneys regarding such matters. To read the guide, go to our "Deportation Page" at https://www.shusterman.com/deportationdefense
scroll down to "Relief From Deportation" and click on "Attorney Practice Advisory Regarding Supreme Court's §212© And Jurisdiction Decisions (6-28-01)".
* Indefinite Detention
In the November 2000 issue of SHUSTERMAN'S IMMIGRATION UPDATE, we reported that the Supreme Court had agreed to review two decisions regarding whether the INS had the authority to jail persons indefinitely who were subject to final orders of deportation and whose countries refused to accept them. See the facts and histories of the immigrants, Mr. Zadvydas and Mr. Ma at https://www.shusterman.com/newsletterusimmigrationnovember2000.html#6
On June 28, again by a 5-4 majority, the Court ruled in Zadvydas vs. Davis, 185 F.3d 279, and Ma vs. Reno, 208 F.3d 815, that the law does not confer upon the agency the authority to jail a person for life under such circumstances. The clear implication is that if the law had granted the agency such powers, the statute would violate the Due Process Clause of the Constitution.
For the majority, Justice Breyer rejected the argument put forward by both the Clinton and Bush Administrations that persons subject to orders of deportation which could not be enforced by the INS could be incarcerated indefinitely. Instead, the majority interpreted the statute to allow the agency to jail such persons for a "reasonable" period, although the Court declined to extend its ruling in cases of terrorism or other special circumstances are involved.
Justice Breyer declined to defer to Executive Branch of the government as had the Court of Appeals for the Fifth Circuit in Zadvydas, given the circumstances. Instead, he held that "the Due Process Clause applies to all 'persons' with the United States, including aliens, whether there presence here is lawful, unlawful, temporary or permanent."
Justice Kennedy, in his dissent, held that "in the guise of judicial restraint, the court ought not to intrude upon the other branches". Similarly, Justice Scalia found "no constitutional impediment to the discretion Congress gave to the Attorney General."
The decision is an important one given that the INS currently is incarcerating over 20,000 persons including approximately 2,700 persons who the agency is unable to deport.
The Court's holding and language is potentially very significant for other, non-detention cases under the Immigration and Nationality Act. Specifically, the Court observed that although the statute says that the INS "may" detain people beyond a 90-day removal period, and the word "may" suggests discretion, "it does not necessarily suggest unlimited discretion."
Chief among the unanswered questions include whether the decision can be applied to "arriving aliens" or those inadmissible to the United States.
Judy Rabinovitz, Senior Staff Counsel at the ACLU's Immigrant Rights Project commented that the ruling "shows that the Court is applying constitutional scrutiny to immigration policy and that immigrants are protected by the Constitution."
The complete text of the decision may be found on our "Deportation Page" at https://www.shusterman.com/deportationdefense by scrolling down to "Detention" and clicking on "Zadvydas vs. Davis".
Also instructive is the ACLU Press Release entitled "In Second Victory For Immigrant's Rights, High Court Says INS Cannot Indefinitely Jail Immigrants" which can be found following the link to the Zadvydas decision.
The ACLU stated that despite today's victory, legislation endorsed by a vast array of civil rights, religious, immigrants' rights and labor organizations is still necessary. The legislation, the Immigrant Fairness Restoration Act of 2001, would, among other things, further reform INS detention practices for all immigrants and make sure that immigration laws do not change the rules in the middle of the game.
The complete text of the Immigrant Fairness Restoration Act of 2001 can be found on our "Immigration Legislation" page at https://www.shusterman.com/legislationusimmigration
Scroll down to "Legislative Developments in 2001" and click on "Immigrant Fairness Restoration Act of 2001".
8. Web Site: State Department's Visa Bulletin Archive
Since the first issue of SHUSTERMAN'S IMMIGRATION UPDATE in June 1996, we have posted the State Department's monthly Visa Bulletin, usually before the State Department posts the Bulletin on their own site.
We caution our subscribers that it is very dangerous to look at a date on the Visa Bulletin and assume that the difference between today's date and the date on the Bulletin is the length of time that you must wait to apply for your green card.
For example, in June 2001 Visa Bulletin, the date for the EB-3 category for persons born in India is January 1, 1999, about a two and one-half year wait, on paper. However, as we have been reporting for some months now, the State Department has been predicting that this date will become current in the next few months. India EB-3 did, in fact, become current in July 2001.
On the more grim side of the Bulletin, the date for FB-4 (brothers and sisters of U.S. citizens) category for persons born in the Philippines is August 15, 1979. Does this signify a wait of nearly 22 years? No, it does not! The waiting times for this and most of the family categories are off the chart. Absent Congressional intervention, no one born in the Philippines who is petitioned by their U.S. citizen brother and sister in 2001 can expect their priority date to be current within their lifetimes. How can I be so sure about this?
Simple – take a look at the State Department's Visa Bulletin Archive by clicking on our Visa Bulletin Page at https://www.shusterman.com/statedepartmentvisabulletin/
and scroll down to the "State Department's Visa Bulletin Archive" which listed selected Visa Bulletins from February 1995 to the present. The page posted every Visa Bulletin from February 1995 to February 1996, ran out of steam for a few years, and resumed publishing in March 1999. You can find the priority dates from "The Missing Years" in back issues of SHUSTERMAN'S IMMIGRATION UPDATE at https://www.shusterman.com/newsletter-back-issues-us-immigration/
For example, take a look at the FB-1 category(unmarried sons and daughters) for persons born in the Philippines for June 2001. The date is March 22, 1988, a mere 13-year wait to reunite with one parents? Hardly. Look at the State Department's Visa Bulletin for February 1995 – what is FB-1 date then for persons born in the Philippines? November 22, 1985 (The word "Philippines" is missing, but the Philippines is always the LAST column on the right on the Visa Bulletin. Something vaguely Freudian about this, I suppose.) This means the FB-1 category for Filipinos advanced less than 3 years the past 6 and a half years. At this rate of movement, U.S. citizen parents who petition for their 21-year-old single children in the Philippines should not expect to see them arrive in the U.S. with green cards for 25 to 30 years!
Use the State Department's Visa Bulletin Archive to see how fast or slow your priority date is advancing. It may cause you to rethink your immigration strategy!
9. Chat Schedule, Transcripts, Audios & Videos
Deleted
10. Answers To June's Immigration Trivia Quiz
Quiz Removed.
Carl Shusterman
Certified Specialist in Immigration Law, State Bar of California Former U.S., Immigration & Naturalization Service Trial Attorney (1976-82) Board of, Governors, American Immigration Lawyers Association (1988-97) Phone:
Law Offices of Carl Shusterman, 600 Wilshire Blvd., Suite 1550 Los Angeles, California 90017, (213) 623-4592 Fax: (213) 623-3720
"Power never yields without a demand. Never did, never will."
– Frederick Douglass
Newsletter US Immigration Update July 2001 – Quick Links
About Us
Back Issues of Our Newsletter
Citizenship
Client Testimonials
Forms Download
Green Cards
Job Search
PERM
Processing Times
Schedule a Legal Consultation
Subscribe to Our Newsletter
Success Stories
Temporary Visas
Visa Bulletin
July 12, 2001