Volume Four, Number Seven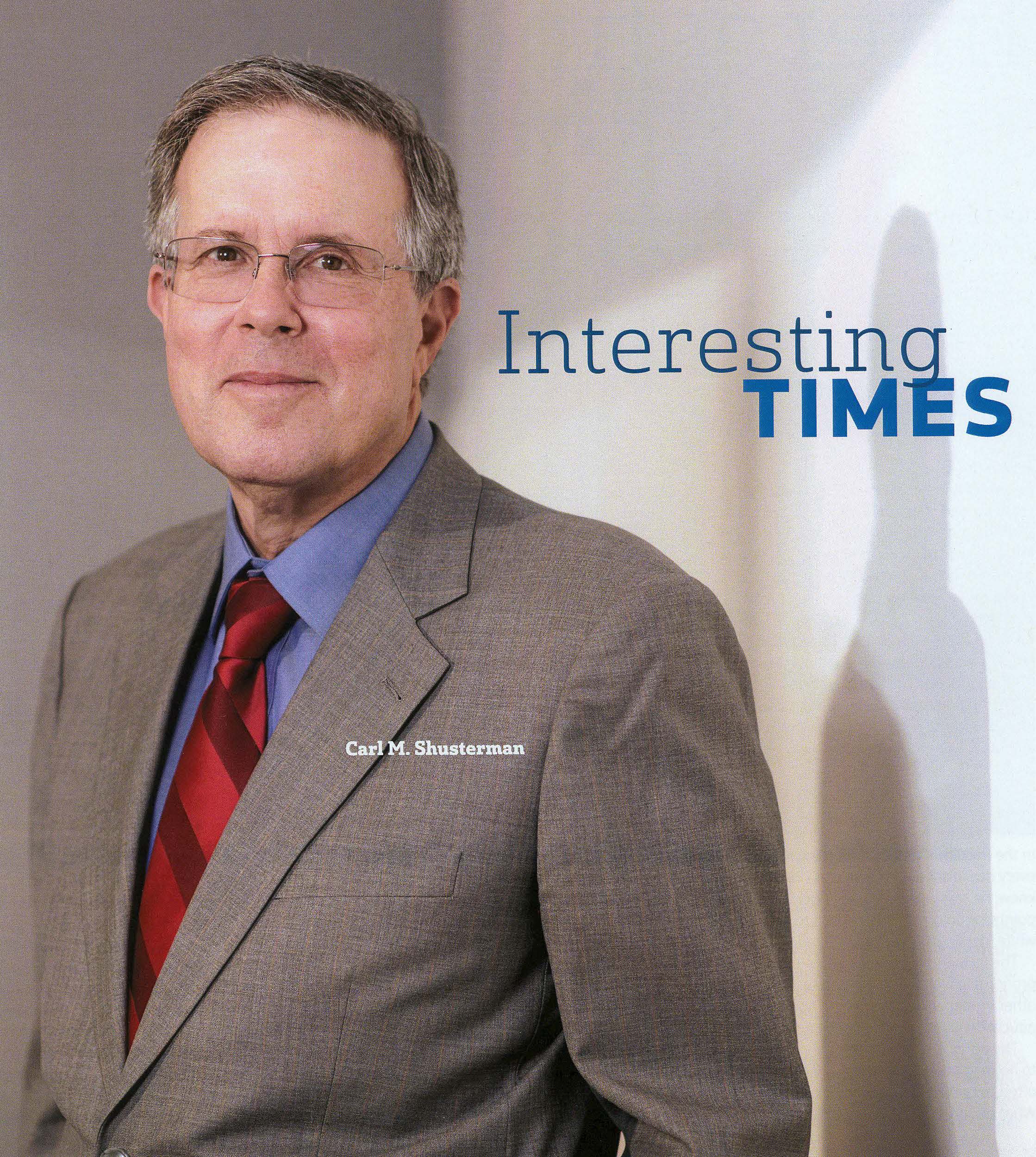 SHUSTERMAN'S IMMIGRATION UPDATE is the Web's most popular e-mail newsletter regarding U.S. immigration laws and procedures with over 40,000 subscribers located in more than 150 countries. It is written by a former INS Trial Attorney (1976-82) with over 30 years of experience practicing immigration law.
Published by the Law Offices of Carl Shusterman, 600 Wilshire Blvd, Suite 1550, Los Angeles, California, 90017. Phone: (213) 623-4592 x0.
Subscribe to our E-Mail Newsletter, join the conversation on our Immigration Facebook Page, follow our Blog Posts and subscribe to our "How-To" Immigration Videos.
Client Reviews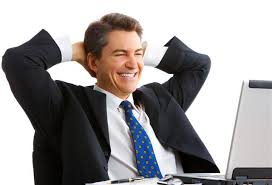 Outstanding Services!
"I want to acknowledge the Law Office of Carl Shusterman for their diligent and responsive attention to my case - from H1B to PERM to green card."
- Ken Calvert, San Antonio, Texas
Read More Reviews
Zoom Consultations Available!
Newsletter US Immigration Update July 1999
Subscribers to SHUSTERMAN'S IMMIGRATION UPDATE: 23,899
This month's issue contains the following topics:
NEWS FLASHES:
Asylum: A Federal Court has, for the first time, recognized that female genital mutilation is a legitimate ground for being granted asylum in the U.S. Read the complete text of the decision of the U.S. Court of Appeals for the Second Circuit in Abankwah v. INS (July 9, 1999) at
CSS/LULAC Update: I should have listened closer to that famous pundit Yogi Berra when he said, "It ain't over 'til it's over!"Late in 1996, after Congress passed "section 377" which seemed to virtually eliminate the ability of late amnesty seekers to go to Federal Court to assert their rights, I warned that late amnesty was about to come to an abrupt end. If I had been right, I would not be writing these words three years later, in 1999.Take a look at what's happened in the past few weeks!On June 10, Representative Sheila Jackson Lee (D-TX) and other sponsors introduced the "Legal Amnesty Restoration Act of 1999", H.R. 2125, which would repeal section 377 of the 1996 immigration law and permit late amnesty filers to challenge their cases in Federal Court.Then, on June 30, a panel of a Federal Appeals Court, on a 2 to 1 vote, denied the claims of the plaintiffs in the "CSS II" late amnesty case. Lead counsel for the plaintiffs, Peter Schey of Los Angeles, promised to challenge this decision.Finally, on July 2, Federal Judge William Keller, in the virtually identical Newman (LULAC) lawsuit ordered the INS to allow certain LULAC plaintiffs to file late amnesty applications.Well, what can I say but that Yogi was right as usual.
Detention: During the past year, the INS's policy on mandatory detention of aliens who have completed their criminal sentences has been criticized by Rep. Lamar Smith (R-TX) for being too lenient and by several Federal Judges for being too harsh and not in accordance with the 1996 immigration law.The INS, in a July 12, 1999 press release, is attempting to bring its interpretation of mandatory detention in line with the 1996 law. Certain prisoners who completed their criminal sentences prior to October 9, 1996 will have their detention reviewed by the INS.
INS's Not-Quite-National Telephone Inquiry System Call (800) 375-5283 and what do you get? The INS says that if your application is pending at a District Office to east of the Mississippi River, you will get an automated message with the average processing times. If you have already waited longer than the average processing time, the system will allow your inquiry to be sent to the appropriate District Office. The District Office is supposed to mail you an answer to your inquiry within ten working days on a form generated by the not-quite-national inquiry system.The INS promises that by this September, the system will be available to it's "West Coast" customers. For those of you perched up in the Rocky Mountain or anywhere else west of the Mighty Mississippi, you'll have to wait up to two years for the service to reach your area.I tried calling the number on behalf of one of my "East of the Ole Miss" clients only to get the following automated response: "You have entered a number which can not be reached from your calling area…" I know that it's my fault. All I need to do is buy a cellular phone with an East Coast area code.Oh, and remember, this system is only for District Office cases.
Inspector General: Michael Bromwich, the Justice Department's Inspector General has again criticized the INS for its faulty system of management. Specifically, the IG has issued a new report charging that the INS has poorly managed a $2.8 million automation program leading to unexpected delays, cost overruns and doubts about whether the program will perform as expected. Bromwich made 17 specific recommendations, and upon receipt of the draft version of the IG's reports, INS Commissioner Doris Meissner wrote, "We agree with all 17 recommendations".To read the full text of the report, click on

https://www.shusterman.com/uscitizenshipandimmigrationservices.html

and scroll down to "Major Information Systems" and click again on "Follow-Up Review of INS's Management of Automated Programs (7/99)".

RIR: What is the shortest processing time for the approval of a labor certification from the date of submission until DOL approval?In June, we received an RIR approval from the Labor Department in just under three weeks!!! If you can beat that, you may qualify for a free immigration consultation. Fax your approved labor certification, showing the dates of submission and approval, to me at (213) 623-3720 within the next seven days. The person with the fastest turnaround wins!
Seminar: HalfMoon LLC will be presenting "Immigration Law Practice for Paralegals", a practical one-day seminar regarding (1) Employment-Based Immigration; (2) Family-Based Immigration; (3) Non-Immigrant Visas; and (4) Removal Proceedings at the Hilton Universal City in Los Angeles on Friday, August 20, 1999.The seminar is approved for continuing education credit from both the National Association of Legal Assistants (NALA) and from the National Federation of Paralegal Associations (NFPA).I will be presenting the morning segment on Employment-Based Immigration. Other seminar faculty includes Ronald Bonaparte, Daniel Levy, Vera Weisz and Judith Wood, all attorneys located in Los Angeles.For more information about HalfMoon LLC, see

http://www.halfmoonseminars.com

Send registrations to: HalfMoon Seminars, P.O. Box 268, Eau Claire, WI, 54702-0268; fax to (715) 835-6066; phone by calling (715) 835-5900; or send e-mail to

Temporary Protected Status: On July 1, the INS announced that it is extending the deadline for qualified Nicaraguans and Hondurans to apply for TPS from July 5 to August 20, 1999. To qualify, Nicaraguans and Hondurans must have been present in the U.S. since December 30, 1998.
1. July 1999 State Department Visa Bulletin
On June 17, 1999, we posted the July 1999 Visa Bulletin, the day before the the State Department posted the dates on their web site.
For the Family categories, the priority dates were a study in contrasts. Worldwide numbers moved forward much more rapidly than normal in both the 1st (unmarried sons and daughters of U.S. citizens) and 2A (spouses and children of permanent residents). The worldwide 2B category (unmarried adult sons and daughters of permanent residents) while the worldwide 3rd (married sons and daughters of U.S. citizens) and 4th (brothers and sisters of U.S. citizens) failed to move at all. Visa numbers for persons born in the Philippines moved forward faster than anytime in recent memory while those for persons born in Mexico ranged from an 11-week advanced in the 3rd preference category to the pathetic 1st preference category which merely marked time. The 4th preference category for persons born in India advanced a substantial 6 weeks.
However, the real drama occurred in the Employment categories. Most remained "current" (no backlogs). The unskilled workers category advanced eight weeks to January 1, 1993.
For persons born in the Peoples Republic of China, the 1st employment category took off like a rocket ship. It advanced a full year, from July 1, 1998 to Current. The second and third categories for China raced ahead 13 and 8 weeks, to September 1, 1997 and July 15, 1995, respectively. For persons born in India, the advances were also quite encouraging. The 2nd employment category moved ahead almost 9 MONTHS to October 1, 1998 while the 3rd employment category advanced 14 weeks to September 1, 1996.
Visa Lottery (July Numbers)
Section 203(c) of the Immigration and Nationality Act provides 50,000 immigrant visas each fiscal year to permit immigration opportunities for persons from countries other than the principal sources of current immigration to the United States. DV visas are divided among six geographic regions. Not more than 3,500 visas (7% of the 50,000 visa limit) may be provided to immigrants from any one country.
For July, immigrant numbers in the DV category are available to qualified DV-99 applicants chargeable to all regions/eligible countries as follows: AFRICA (38,180), ASIA (11,970), EUROPE (22,340, except Albania: 18,900); NORTH AMERICA (Bahamas: 24); OCEANIA (1,012); SOUTH AMERICA, CENTRAL AMERICA and the CARIBBEAN (2,850).
For an explanation of what the categories, dates and symbols listed below mean, see
https://www.shusterman.com/greencardsthroughrelatives.html
and
https://www.shusterman.com/greencardsthroughemployment/
FAMILY CATEGORIES
| Categories | Worldwide | China (PRC) | India | Mexico | Philippines |
| --- | --- | --- | --- | --- | --- |
| 1st | 4-01-98 | 4-01-98 | 4-01-98 | 8-08-93 | 10-01-87 |
| 2A | 2-22-95 | 2-22-95 | 2-22-95 | 2-01-94 | 2-22-95 |
| 2B | 8-01-92 | 8-01-92 | 8-01-92 | 8-01-91 | 8-01-92 |
| 3rd | 8-01-95 | 8-01-95 | 8-01-95 | 2-01-91 | 8-01-87 |
| 4th | 7-22-88 | 7-22-88 | 10-01-86 | 5-15-88 | 3-01-79 |
EMPLOYMENT CATEGORIES
| Categories | Worldwide | China (PRC) | India | Mexico | Philippines |
| --- | --- | --- | --- | --- | --- |
| 1st | Current | Current | Current | Current | Current |
| 2nd | Current | 9-01-97 | 10-01-98 | Current | Current |
| 3rd | Current | 7-15-95 | 9-01-96 | Current | Current |
| Unskilled | 1-01-93 | 1-01-93 | 1-01-93 | 1-01-93 | 1-01-93 |
| 4th | Current | Current | Current | Current | Current |
| Religious | Current | Current | Current | Current | Current |
| 5th | Current | Current | Current | Current | Current |
2. Immigration Government Processing Times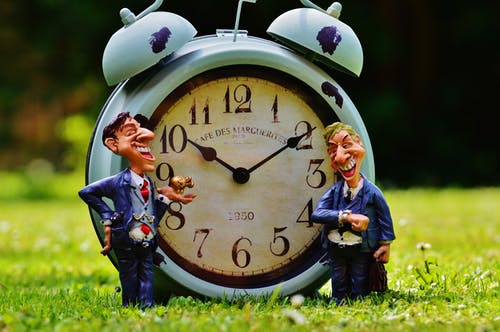 We link to the most recent immigration waiting times for each of the four USCIS Service Centers, the National Benefits Center and the Administrative Appeals Office. We also link to the processing times of all of the 83 USCIS District Offices and Sub-offices. We link to the Labor Department's page entitled "Processing dates for labor certification applications". Finally, we link to the State Department's "Visa Wait Times" page.
3. Legislative Update: H-1B's and the Fix the 96 Law Campaign
A lot of the Republican Senators, including Phil Gramm of Texas, Spencer Abraham, Chairman of the Immigration Subcommittee and Trent Lott, the Majority leader, all agree that the H-1B cap should be raised to 200,000.
Even yet-to-be-anointed Presidential Candidate George W. Bush, in his recent trip to Silicon Valley weighed in on the issue, stating: "The limit on H-1B visas should be raised, Mr. President and Mr. Vice President."
New reports show that IT is the driving force behind the expanding, low-inflation economy. And another new report, "Silicon Valley's New Immigrant Entrepreneurs" (See Topic #6 below.) shows that Indian and Chinese computer scientists and engineers are valuable to our economy in ways which greatly exceed their value as H-1B employees. So what gives?
Both political parties are displaying a bit of schizophrenia. Al Gore and the Democrats are trying to cozy up to the Silicon Valley execs and organized labor at the same time, while the Republicans are trying to decide whether they are the pro-immigration party of Ronald Reagan and Spencer Abraham, or the anti-immigrant party of House Immigration Subcommittee Chairman Lamar Smith.
Film at 11!
Fix the 1996 Anti-Immigration Laws
The National Immigration Forum and other civic, religious and advocacy organizations have come together to lobby Congress to right the wrongs that were created by the 1999 Anti-Immigration Laws and to restore the balance to our legal system.
The following is the kick-off message of the Fix 96 Campaign:
AS THE THIRD ANNIVERSARY OF OVERLY HARSH LAWS APPROACHES, IT'S TIME TO RESTORE BALANCE TO OUR IMMIGRATION SYSTEM
September 30th marks the third anniversary of the enactment of the Illegal Immigration Control and Immigrant Responsibility Act (IIRAIRA). The enactment of IIRAIRA culminated a legislative season in which Congress and the Administration, overreacting to a short-lived backlash against immigration, enacted three pieces of legislation that represented the harshest crackdown on the rights and opportunities of immigrants in 70 years. With these three laws–the Anti-Terrorist and Effective Death Penalty Act (AEDPA), the Personal Responsibility and Work Opportunity Act (PRWOA), and IIRAIRA–common-sense balance in our immigration policy was eviscerated.
Not the American Way
In the aftermath of the enactment of these laws, immigrants across the country have been harmed out of all proportion to any real problems the laws attempted to address. The damage has not been limited to immigrants.
Citizens have also been harmed, as have the democratic ideals that set our country apart from much of the world:
Families with citizens and immigrants have been ripped apart because of overly harsh and inflexible penalties that keep them apart for 10 years.
Perfunctory treatment of some refugees raises questions about U.S. leadership as a haven for the persecuted.
For the first time, access to the social safety net depends on one's citizenship status-immigrants are denied public benefits even though they pay the same taxes as citizens.
Our democratic institutions have been undermined as the new laws are applied retroactively; immigrants are denied access to the courts when they are wronged by the government; "secret evidence" is used in government proceedings against them; and those who commit crimes are jailed for perhaps a lifetime for crimes that the criminal justice system would never punish so severely.
The laws have set in motion a process that could lead to a national I.D. card or scheme that will do more to curtail the liberties of Americans than the flow of illegal immigration.
A new system to keep track of the entry and exit of everyone crossing our border could tie up cross-border commerce, and threatens the competitiveness of U.S. businesses.
Immigration law enforcement has expanded so quickly and become so aggressive while civil and human rights concerns have been largely ignored.
Despite unfair treatment at the hands of the federal government, long-time legal residents, including Central American immigrants and turned-away legalization applicants are now threatened with deportation.
Righting the Wrongs
Practically from the moment these laws were enacted, Congress and the Administration have worked piecemeal to correct their most egregious excesses. A bipartisan majority in Congress, working with the Administration, has restored some of the rights and benefits taken away by the 1996 laws. Much remains to be done before immigrants are once again treated with the same sort of fairness under our laws that other Americans take for granted.
In this and subsequent communications, we will be describing some of the ways that the 1996 laws have affected our newcomers. We will also indicate where subsequently-enacted legislation ameliorated some of the excesses, as well as legislation currently on the congressional agenda.
4. Online Chat: "Cracking the Code: Getting Your Green Card"
It's time to mark your calendars again!
Due to the tremendous response to our online Immigration Chats on May 11 and June 28, 1999 our law firm has entered into a joint venture with CareerPath.com to host online Immigration Chats every other month.
Employment-based immigration depends, in most cases, on the sponsorship of a foreign-born employee by a U.S.-based employer. CareerPath.com is the leading career management site on the web for job seekers and employers. Powered by the nation's leading newspapers and employers, CareerPath.com offers job seekers the greatest number of the most current jobs available and for employers a complete line of recruitment solutions.
Our next online chat, "Cracking the Code: Getting Your Green Card", will focus on how to obtain permanent residence in the U.S. based upon employer sponsorship. Arrive early in the chat rooms since space is limited, and direct your question(s) to the moderator. The chat is scheduled for Monday, August 16 at 6:00pm PDT (9:00pm EDT).
Further information about the chat will be posted at
and http://new.careerpath.com as the time draws nearer.
5. Immigration Trivia Quiz:
Quiz Removed.
6. Report on "Silicon Valley's New Immigrant Entrepreneurs"
Who owns over 25% of all the high-tech firms in Silicon Valley, employs 58,000 workers and accounted for over $17 billion (yes, "billion") in sales in 1998 alone? The answer is Asian immigrant computer professionals.
As the debate over whether to increase the number of H-1B visas heats up, out comes a report authored by a noted UC Berkeley professor which adds light to the much misunderstood subject of the role of Indian and Chinese engineers and computer professionals in today's Information Technology industry. Are these professionals primarily a source of "cheap foreign labor" as anti-immigrant groups would have us believe, or does their presence in the U.S. help to strengthen our economy?
The report, "Silicon Valley's New Immigrant Entrepreneurs", was recently published by the Public Policy Institute of California, a nonpartisan, nonprofit research institution. Its author is AnnaLee Saxenian, a professor of regional development at the University of California at Berkeley. Ms. Saxenian is the author of the book "Regional Advantage: Culture and Competition in Silicon Valley and Route 128", which received the American Association of Book Publishers Award for best professional and scholarly book on 1994.
You may read the report online by clicking on
https://www.shusterman.com/h1bvisaguide.html
and scrolling down to "Reports" and clicking on "Silicon Valley's New Immigrant Entrepreneurs".
What is the report's conclusion?
"As Silicon Valley's skilled Chinese and Indian immigrants create social and economic links to their home countries, they simultaneously open the markets, manufacturing, and technical skills in growing regions of Asia to the broader business community in California. Firms in traditional as well as technology sectors, for example, now increasingly turn to India for software programming talent. Meanwhile, California's complex of technology-related sectors increasingly relies on Taiwan's speedy and flexible infrastructure for manufacturing semiconductors and PCS, as well as their fast-growing markets for advanced technology components…In short, although these new international linkages are being forged by a relatively small community of highly skilled immigrants, they are strengthening the entire economic infrastructure of California."
7. Other Reports on Immigration, Legislation and Asylum
"All Under One Roof"
Most Americans, including many policy makers often tend to group residents of the U.S. into two distinct and separate categories, (1) U.S. citizens and (2) immigrants, legal and illegal, when discussing immigration policy. This classification greatly oversimplifies the more complex reality of families where one or both of the parents are immigrants, and the children are often U.S. citizens.
According to a recent report by the nonpartisan Urban Institute "All under One Roof: Mixed-Status Families in an Era of Reform", authored by Michael Fix and Wendy Zimmerman of the nonpartisan Urban Institute, 75% of children of immigrant parents are U.S. citizens and in cities like Los Angeles, 47% of all children live in families where one parent is a U.S. citizen and the other parent is not.
The report is available online by clicking
https://www.shusterman.com/immigrationorganizations.html
scrolling down to "Immigration Reports" and clicking on "All under One Roof".
Other Reports
We are in the process of locating and linking to a number of other online reports regarding immigration, legislation, asylum and a host of other immigration-related topics. For example, to read "Immigration: The Demographic and Economic Facts" by the late (and great!) Professor Julian Simon, see
https://www.shusterman.com/immigrationorganizations.html
To read "Immigration Policy Recommendations for the 106th Congress" by the Cato Institute, see
https://www.shusterman.com/legislationusimmigration.html
To read "New Asylum Laws: Undermining An American Ideal" by Michele R. Piston, see
https://www.shusterman.com/asylumusimmigration/
We are searching for other interesting online reports dealing with immigration issues.
8. Web Site: National Immigration Litigation Center (NILC)
For nearly 20 years, the National Immigration Litigation Center (NILC) has provided litigation and other technical assistance to legal aid offices, pro bono attorneys, and community groups throughout California and the U.S. NILC's constituency has sought assistance regarding a complex set of issues on which NILC has developed expertise: the interplay between an immigrant's status and his or her right to fair treatment under U.S. laws, from the Constitution to a local welfare office regulation. NILC staff specialize in immigration law and immigrants' rights to public benefits and employment. NILC's purpose is to protect and promote the rights of low income immigrants and their family members.
NILC History
The office that eventually grew into NILC was started in 1977 as a small, local project of the Legal Aid Foundation of Los Angeles (LAFLA). In addition to assisting individual clients, the project initiated several precedent-setting national class action lawsuits addressing aliens' due process rights, access to counsel, and eligibility for public benefits. As the project found itself increasingly called upon to help address these issues in other parts of the country, it sought formal permission from the Legal Services Corporation (LSC) to be established as a legal services national support center. In 1979, LSC granted the request, and the project began its work as the National Center for Immigrants' Rights. In the 1980's and early 1990's, NILC added public benefits and employment expertise to the issues covered by staff, and opened its Washington, D.C. policy office in 1994.
The Center remained administratively tied to LAFLA until 1995, when Congress eliminated funding for LSC national support centers. By October, 1995, when NILC became independent, the Center had changed its name to the National Immigration Law Center, and had grown to 9 staff persons in the LA office and 1 policy analyst in the D.C. office. NILC began the next phase of its history inauspiciously in addition to the loss of federal funding, NILC faced a state and national political climate increasingly hostile to immigrants.
NILC Today
NILC survived the loss of LSC funding and has emerged as a resilient organization that has taken the lead in identifying and addressing issues stemming from the historic changes to U.S. immigration and welfare laws enacted in 1996. NILC has grown from 10 member staff to 20 employees. In addition to its Los Angeles headquarters and D.C. policy office, NILC maintains offices in Oakland and operates a Sacramento office for the California Immigrant Welfare Collaborative. As a national support center, NILC does not assist individual clients, but instead focuses on impact litigation, policy advocacy, and providing publications, technical assistance, and trainings.
Linton Joaquin, NILC's Director of Litigation, recently won a major victory for immigrants' rights at the U.S. Supreme Court in Walters v. Reno in which the Immigration and Naturalization Service was enjoined from charging immigrants with civil document fraud without advising them of the nature of the charges and the serious consequences at stake, which included removal from the U.S.
NILC maintains offices in Los Angeles, Oakland, Sacramento and Washington, D.C. The main office is located at 3435 Wilshire Blvd., Suite 2850, Los Angeles, CA 90010.
NILC Website
The NILC Website contains a plethora of information including: (1) Community Education Materials – about public benefits available to immigrants; (2) Immigrants and Employment – about the employment rights of immigrants; (3) Immigration Law and Policy; (4) NILC Publications; (5) Links to Government and Advocacy Organizations; (6) the California Immigrant Welfare Collaborative; and (7) Information about NILC.
We link to the NILC website at
https://www.shusterman.com/immigrationorganizations.html
Scroll down to "National Immigrant Legal Center" and click.
9. Physicians: New Legislation and a USIA Policy Statement
A. Legislation
Maybe the INS decision in Matter of New York State Department of Transportation last August did not completely eviscerate the National Interest Waiver category after all.
Two powerful Senators, Trent Lott (R-MS), the Majority Leader, and Tom Daschle (D-SD), the Minority Leader, have agreed to attach an amendment to the Appropriations Bill for the Departments of Commerce, Justice and State (CJS) to allow physicians who have received J waivers based upon the sponsorship of an interested government agency to qualify for national interest waivers.
Such an amendment makes perfect sense – the law permits the INS to approve such a waiver only if it is in the "public interest". For the INS to grant a physician a "public interest" waiver to work in a medically underserved area, and then to deny the same physician a "national interest" waiver is a bit of a sophistry that would make the President blush. Interestingly enough, the INS has apparently informed Congress that it has no opposition to the amendment.
My advice to IMGs is to prepare their National Interest Waivers now, but to refrain from submitting them to the INS until October, after the CJS appropriations bill is enacted into law.
We will update you on the situation when and if the bill passes the House and the Senate and is enacted into law.
B. USIA Policy Statement (6-30-99) The U.S. Immigration Agency (USIA) has issued a policy statement regarding J exchange visitors who wish to pursue graduate medical education or training in the U.S. The statement concerns the following issues:
Statement of Need
The law requires that an IMG present a statement of need from his country of nationality or his last permanent residence that the graduate medical education that the IMG will pursue is of use to his country. What if the IMG was born in one country, but is attending medical school or pursuing a residency in another country? Which country must issue the statement of need? The USIA's position on this issue is unequivocal: "If the (IMG) does not reside in his or her home country, then the statement of need is submitted by his or her country of last legal permanent residence."
Physicians who have immigrated to Canada from another country constantly inquire about which country must issue the statement of need. The USIA's answer is clear: Canada.
H-1 Cap
One area where the USIA has shown welcome flexibility is in the area of the J physicians who have completed their programs and have obtained waivers of the two-year home requirement, but cannot change their status to H-1B because the annual cap has been reached.
Such physicians who have received an IGA waiver may extend their J status in order to take their specialty board examinations provided that they do not work in the U.S. and that the extension is limited to the end of the month in which the board examination is given (not to exceed six months).
Employment-Related Issues
USIA will not sanction an additional year of training to enable the IMG to work as a "chief resident" unless the additional year is set forth as a requirement in the American Medical Association: Graduate Medical Education Directory.
With regard to "moonlighting", USIA's position is that an IMG in J status "is not authorized to work at other medical facilities or emergency rooms at night or on weekends". Such employment would "subject the (IMG) to termination of his or her program".
IMG Research Scholars
The Exchange Visitor Program is "premised upon the idea that foreign nationals will enter the United States for a specific program purpose such as training or research and then return to their home country to share their impressions and experiences with their countrymen…Accordingly, the (USIA) has informed the ECFMG that individuals who have participated…as a research scholar or professor participant during the twelve month period preceding their proposed commencement of a program of graduate medical education are ineligible for sponsorship".
10. Answers to June's Immigration Trivia Quiz
Quiz Removed.
Carl Shusterman
Newsletter US Immigration Update July 1999 – Quick Links
About Us
Back Issues of Our Newsletter
Citizenship
Client Testimonials
Forms Download
Green Cards
Job Search
PERM
Processing Times
Schedule a Legal Consultation
Subscribe to Our Newsletter
Success Stories
Temporary Visas
Visa Bulletin
July 14, 1999