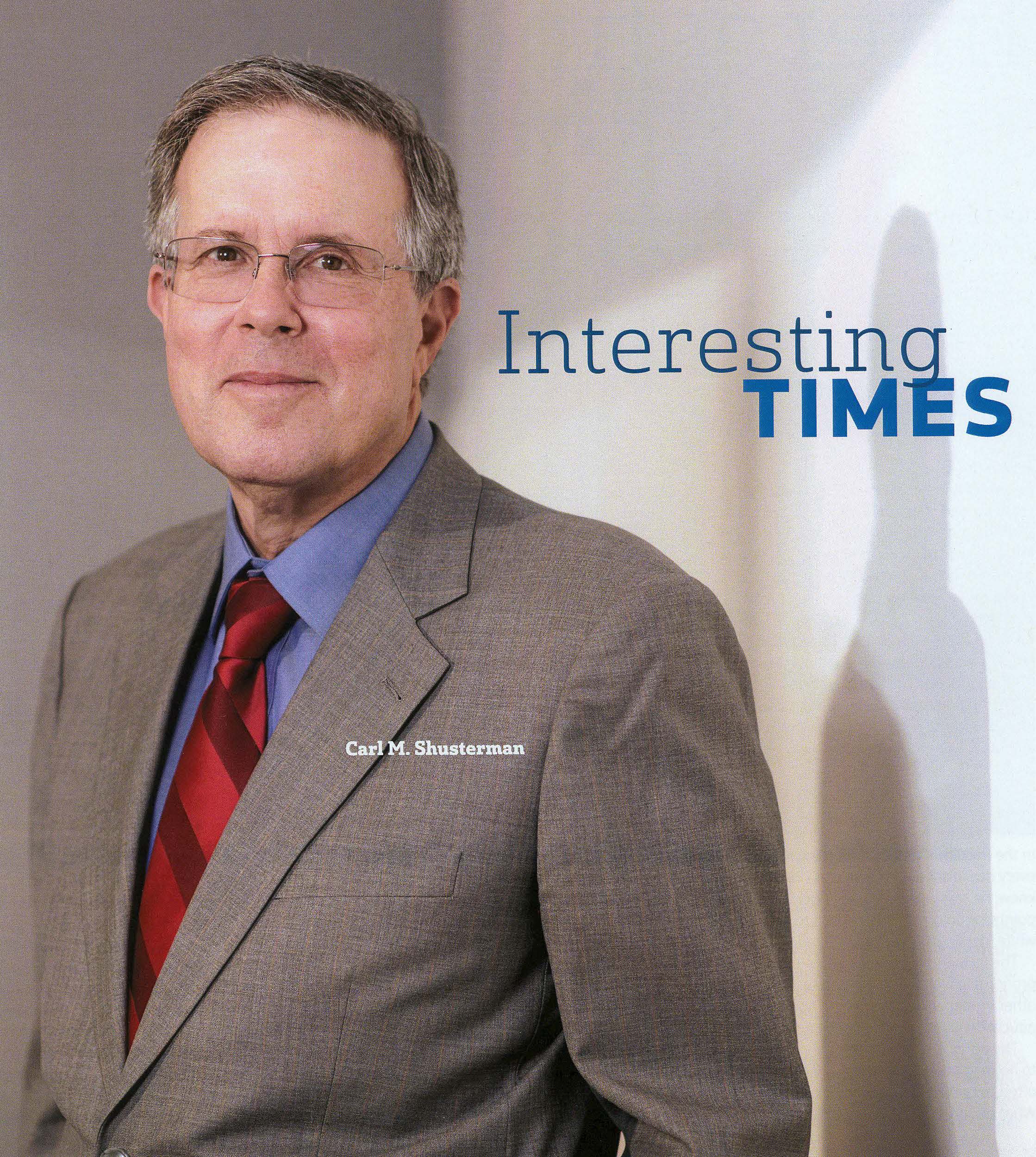 Newsletter US Immigration July 1996 is the Web's most popular e-mail newsletter regarding U.S. immigration laws and procedures with over 40,000 subscribers located in more than 150 countries. It is written by a former INS Trial Attorney (1976-82) with over 30 years of experience practicing immigration law.
Published by the Law Offices of Carl Shusterman, 600 Wilshire Blvd, Suite 1550, Los Angeles, California, 90017. Phone: (213) 623-4592 x0.
Subscribe to our E-Mail Newsletter, join the conversation on our Immigration Facebook Page, follow our Blog Posts and subscribe to our "How-To" Immigration Videos.
Client Reviews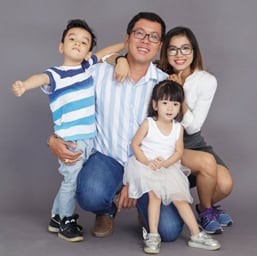 Professional and Knowledgeable Law Firm
"I've had a decade of experience with Mr. Shusterman's law firm. I used them for my immigration needs from H1 to citizenship. It is safe to say this is one of the most competent, professional and knowledgeable law firms. If there is a firm that can handle any possible immigration case routine or otherwise; then this is it."
- D. Chen, Phoenix, Arizona
Read More Reviews
Zoom Consultations Available!
Newsletter US Immigration July 1996 contains the following topics:
TABLE OF CONTENTS:
1. July 1996 State Department Visa Bulletin
The July 1996 Visa Bulletin was released by the State Department today. As is typical in the summer, the visa numbers moved either slightly forward or not at all. There were even a few regressions. Family-based first preference (unmarried adult sons and daughters of U.S. citizens) for persons born in Mexico became unavailable. So did employment-based second preference (persons of exceptional ability and those with advanced degrees) for persons born in India.
The July Visa Bulletin is as follows:
FAMILY CATEGORIES
| Categories | Worldwide | India | Mexico | Philippines |
| --- | --- | --- | --- | --- |
| 1st | Current | Current | U | 5-01-86 |
| 2A | 12-22-92 | 12-22-92 | 5-15-92 | 12-22-92 |
| 2B | 3-1-91 | 3-1-91 | 3-1-91 | 3-1-91 |
| 3rd | 8-01-93 | 8-01-93 | 10-15-87 | 4-01-85 |
| 4td | 2-15-86 | 10-08-84 | 7-01-83 | 10-08-77 |
EMPLOYMENT CATEGORIES
| Categories | Worldwide | India | Mexico | Philippines |
| --- | --- | --- | --- | --- |
| 1st | Current | Current | Current | Current |
| 2nd | Current | U | Current | Current |
| 3rd | Current | U | Current | 2-01-95 |
| Unskilled | 5-08-87 | 5-08-87 | U | 5-08-87 |
| 4td | Current | Current | Current | 3-08-95 |
| 5th | Current | Current | Current | Current |
2. Immigration Government Processing Times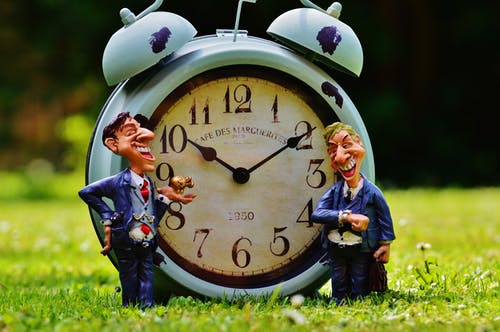 We link to the most recent immigration waiting times for each of the four USCIS Service Centers, the National Benefits Center and the Administrative Appeals Office. We also link to the processing times of all of the 83 USCIS District Offices and Sub-offices. We link to the Labor Department's page entitled "Processing dates for labor certification applications". Finally, we link to the State Department's "Visa Wait Times" page.
3. Update on New Immigration Legislation
None of the immigration-related bills that I reviewed in the June issue of SHUSTERMAN'S IMMIGRATION UPDATE have been reported out of Conference Committee. Talk about a legislative logjam!
What follows is an update on the omnibus immigration legislation from the American Immigration Lawyer's Association:
1. Conference on immigration legislation may convene in July: Word is that House conferees may be named soon after Congress returns from its July 4th recess, and the House/Senate conference committee may finish its work by late July. Several issues still remain to be resolved by conferees, including many of AILA's priority concerns (see list below). Remember that Senate conferees are Hatch, Simpson, Thurmond, Grassley, Kyl, Specter, Kennedy, Simon, Feinstein, Kohn, & Leahy. House Conferees still have not been appointed but are expected to include Hyde, Smith, McCollum, Gallegly, Goodlatte, Canady, Bono, Goodling, Conyers, Bryant, Frank, Berman, & Becerra.
2. Senate filibuster work needed: House conferees are reportedly determined to include the "Gallegly" provision (giving states the option to deny public education to undocumented children) in the final bill. Several Senators have registered their opposition to this provision, and many are calling for a Senate filibuster in the event that the Gallegly provision is part of the final bill. A filibuster would hold up the final bill from passage in the Senate, and would save Clinton the decision about whether to veto the final bill. The Senate letter opposing Gallegly is attached below. These Senators who signed the letter and several others need to be contacted by constituents urging them to maintain their opposition to the Gallegly provision and to "vote against cloture" (the measure that would end any filibuster) and to speak as part of a filibuster effort. AILA members are urged especially to contact Senators Hatfield, Murray, Nunn and Specter to urge them to "vote against cloture" and speak as part of the filibuster effort.
3. Your calls can still make a difference Call 1-800-962-3524 1-800-962-3524 and ask your Representative/Senator to tell conferees to remove/cure damaging and extremist provisions in the pending legislation. Many of AILA's list of priority issues for conference are still "in play" between conferees. Your client stories and your own phone calls can still make a difference. Please take the time to make a call in the coming week. Our priority list remains:
1. Remove the 10-year, 3-year, and permanent bars to admissibility and reentry 2. Preserve relief from deportation ("suspension" and 212(c) relief) 3. Provide adequate protection for refugees–retain the Leahy amendment 4. Preserve judicial review of deportation and exclusion orders 5. Remove the 200% income barrier to family immigration 6. Retain 245(I) adjustment of status 7. Eliminate H-1B restrictions
Please also register your opposition to barring undocumented children from public education and denying benefits to legal immigrants.
United State Senate
Washington, DC, 20510
May 20, 1996
Dear Conferee:
We are writing to urge you to oppose the highly controversial and ill-advised provision in the House-passed immigration bill that gives states the option to expel illegal immigrant children from public schools. This provision will do nothing to reduce illegal immigration. Its inclusion in the bill will only jeopardize enactment of the many other consensus provisions urgently needed to deal effectively with the challenge of illegal immigration.
The "job magnet," not education, drives illegal immigration. In a 1992 survey by the U.S. Department of Justice, 94 percent of undocumented immigrants who eventually legalized said they came to this country for economic reasons. There is no evidence of an "education magnet." Aliens do not come to this country illegally to educate their children in U.S. public schools. Giving authority to states to expel children from public schools will not deter illegal immigration, but it will lead to a range of other serious problems if these innocent children are out of school and on the streets.
Eighty percent of children who are illegal immigrants reside in "mixed" families – i.e., families in which at least one member is legal and one is not. Since some members of the family are U.S. citizens or legal residents, it is likely that the family won't leave if we expel their children from school. Rather than reducing the population of illegal immigrants, we are simply putting innocent children on the street.
Educating undocumented children costs money, but the alternative costs more. Children who leave school quickly become a burden on society. Dropouts are three times more likely to be unemployed than high school graduates. Nearly half the heads of households on welfare and half the prison population did not finish high school.
Law enforcement groups throughout the nation have expressed strong opposition to the House provision. The Fraternal Order of Police, the International Union of Police Associations, and the National Association of Police Organizations have all stated that "the costs of education pale in comparison to the cost of public safety in the neighborhoods where these kids are forced to live." They correctly point out that "it is far better to have these youngsters in a structured, nurturing, learning environment than to have them out roaming crime-ridden neighborhoods."
Expelling these pupils from the public schools could have dire public health effects. Schools provide cost-effective services such as health screening and vaccination. Without these services, children may become a health threat in their communities.
Illegal immigration should be controlled at the borders and airports, not in the classroom. It should be controlled by immigration officers, not teachers and school administrators.
Schools will be unfairly burdened if they are forced to determine the immigration status of students. Educators throughout the country have expressed their strong opposition to the House provision.
The House provision also raises serious constitutional concerns. In 1982, the Supreme Court ruled in Plyler v. Doe that it is unconstitutional for states to close the doors of public schools to children who are illegal immigrants. The Reagan Justice Department intervened on behalf of the illegal immigrant children. Even the dissenting Justices acknowledged that, as a policy metier, it is "senseless for all enlightened society to deny public education to children who are undocumented immigrants. As Chief Justice Burger wrote, "It would be folly-and wrong-to tolerate the creation of a segment of society made up of illiterate persons, many having a limited or no command of our language."
There is bipartisan opposition to the House provision, ranging from Attorney General Janet Reno and Secretary of Education Richard Riley to New York Mayor Rudolph Giuliani and Reagan Administration civil rights official Linda Chavez. We urge you to adopt a conference bill that does not contain this provision.
Sincerely,
For those who are interested in reading a fascinating account about the legislative history of the immigration bills currently before Congress, high on the recommended reading list is Stuart Anderson's "Legal Immigration Reform: Not a Left-Right Issue". This article may be found at
http://205.197.87.232/nafsa/iespring/imm_reform.html (Link is no longer operational.)
4. Immigration Trivia Quiz
Many of America's top leaders, scientists, and entertainers were immigrants. Guess who among the following list of prominent individuals were born in the U.S.?
A. Albert Einstein (Physicist)
B. Henry Kissinger (Secretary of State)
C. John Lennon (Singer/Songwriter)
D. T.S. Eliot (Author)
E. Yo-Yo Ma (Cellist)
F. Andrew Grove (CEO of Intel)
G. Hakeem Olajuwon (Basketball Player)
H. Anthony Quinn (Actor)
I. Colonel Tom Parker (Manager of Elvis Presley)
J. General John Shalikashvili (Chairman of the Joint Chiefs of Staff)
For answers to the Immigration Trivia Quiz, see topic #10.
5. Preview of the Photo Gallery
In the interest of providing as much content as possible without the bother of making you wait for a lot of fancy graphics to download, our web page contains few graphics and photographs. However, some of you actually want to know what we look like!!! I put up my photograph on the ourimmigrationattorneys.html page, and only a few web surfers were scared off, so in the next couple of weeks, I will add the photos of all the attorneys in the firm.
In the meantime, for those tired of reading our 200 pages of immigration laws and procedures, click on our new Photo Gallery to see us in action. To preview the Photo Gallery, see
https://www.shusterman.com/photogalleryusimmigration.html
6. Free GAO Reports
The General Accounting Office (GAO) is a governmental agency which conducts investigations and makes recommendations to Congress. During the past year, the GAO has issued a number of reports concerning various immigration issues.
Copies of these reports may be obtained from the U.S. General Accounting Office, P.O. Box 6015, Gaithersburg, MD 20877; Phone: (202) 512-6000 (202) 512-6000 ; Fax: (301) 258-4066. The first copy is free; additional copies are $2 each. Make checks payable to the Superintendent of Documents.
The following is a list of recent GAO reports, their length, and their order numbers:
A. Passports and Visas: Status of Efforts to Reduce Fraud (10 pages) (no. GAO/NSIAD-96-99)
B. Border Patrol: Staffing and Enforcement Activities (70 pages) (no. GAO/GGD-96-65)
C. Higher Education: Selected Information on Student Financial Aid Received by Legal Immigrants. (26 pages) (no. GAO/HEHS-96-7)
D. Illegal Immigration: INS Overstay Estimation Methods Need Improvement (68 pages) (no. GAO/PEMD-95-20)
E. Law Enforcement Support Center: Name-Based Systems Limit Ability to Identify Arrested Aliens. (28 pages) (no. GAO/AIMD-95-147)
F. Illegal Aliens: National Net Cost Estimates Vary Widely (no. GAO/HEHS-95-133)
7. Naturalization: Direct Mail Addresses
Permanent residents residing in Miami, Chicago, Los Angeles and New York must mail their naturalization applications not to their local INS district offices, but to their INS Regional Service Centers.
Those residing within the jurisdiction of the Miami district office should send their applications to:
USINS Texas Service Center
P.O. Box 152122
Irving, TX 75015-2122
Those residing within the jurisdiction of the Chicago district office should send their applications to:
USINS Nebraska Service Center
P.O. Box 87400
Lincoln, NE 68508-7400
Those residing within the jurisdiction of the Los Angeles district office should send their applications to:
USINS California Service Center
P.O. Box 10400
2400 Avila Road
Laguna Niguel, CA 92607-0400
Those residing within the jurisdiction of the New York City district office should send their applications to:
USINS Vermont Service Center
7500 Lower Weldon Street
St. Albans, VT 05479-0001
8. Obtaining Visas in Canada and Mexico: Murthy's Law
Many persons born in India who are living in the U.S. wish to obtain temporary visas at U.S. Consulates in Canada or Mexico. It used to be a fairly easy process to do so. So easy, and so popular, that last spring, the State Department established a (900) phone number to make appointments.
How does the process work? According to an interesting write-up on the Internet by one Sreerama Murthy, the system sounds truly Kafkaesque.
Read Mr. Murthy's incisive comments and suggestions for improving the system in "Appointments for Visas at U.S. Consulates in Canada & Mexico" at
https://www.shusterman.com/900.html (link is no longer operational)
9. BIA Grants Asylum to Potential Victim of Female Genital Mutilation
In Matter of Kasinga, the Board of Immigration Appeals (BIA) granted asylum to a young woman from the country of Togo in West Africa who feared returning home because she would be faced with the prospective of undergoing Female Genital Mutilation (FSM).
The BIA summarized it's decision as follows:
First, the record before us reflects that the applicant is a credible witness. Second, FGM, as practiced by the Tchamba-Kunsuntu Tribe of Togo and documented in the record, constitutes persecution. Third, the applicant is a member of a social group consisting of young women of the Tchamba-Kunsuntu Tribe who have not had FGM, as practiced by that tribe, and who oppose the practice. Fourth, the applicant has a well-founded fear of persecution. Fifth, the persecution the applicant fears is "on account of" her social group. Sixth, the applicant's fear of persecution is country-wide. Seventh, and finally, the applicant is eligible for and should be granted asylum in the exercise of discretion.
10. Answers to the Immigration Trivia Quiz
Of the ten individuals (Okay, I know that they are all men, but the women will get there turn in next month's Immigration Trivia Quiz. I promise!), only one was born in the U.S.
If you guessed T.S. Eliot, the poet who wrote so eloquently about the London fog in "The Love Song of J. Alfred Prufrock", you are correct (and should probably log off now and try your luck as a contestant on Jeopardy!) Although Eliot settled in London in 1915, his birthplace was St. Louis, Missouri.
Where were the others born? A. Germany, B. Germany, C. Great Britain, E. France (This is not a misprint. His parents are Chinese.) F. Hungary, G. Nigeria, H. Mexico (Zorba the Greek was born in Mexico?!), I. Netherlands (See below for more info…) and J. Poland.
Re: Colonel Tom Parker, Elvis' mentor and manager. According to one Elvis biography, not only was Colonel Tom not born in the U.S., but he was not a Colonel and his name was not Tom Parker! Rather, he was an "illegal alien" named Andreas van Kujik. Whether or not this account is true, Colonel Tom is generally credited with making Elvis Presley into the biggest rock n' roll idol of all time. Now, who says illegal aliens don't contribute to the economy?!!!
Nothing on this or associated pages, documents, comments, answers, e-mail, articles or other communications should be taken as legal advice for any individual case or situation. The responses and information are intended to be general and should not be relied upon for any specific situation. For legal advice, consult an attorney experienced in immigration law.
Carl Shusterman
Newsletter US Immigration July 1996 Quick Links
About Us
Back Issues of Our Newsletter
Citizenship
Client Testimonials
Forms Download
Green Cards
Job Search
PERM
Processing Times
Schedule a Legal Consultation
Subscribe to Our Newsletter
Success Stories
Temporary Visas
Visa Bulletin
July 11, 1996