Volume Four, Number One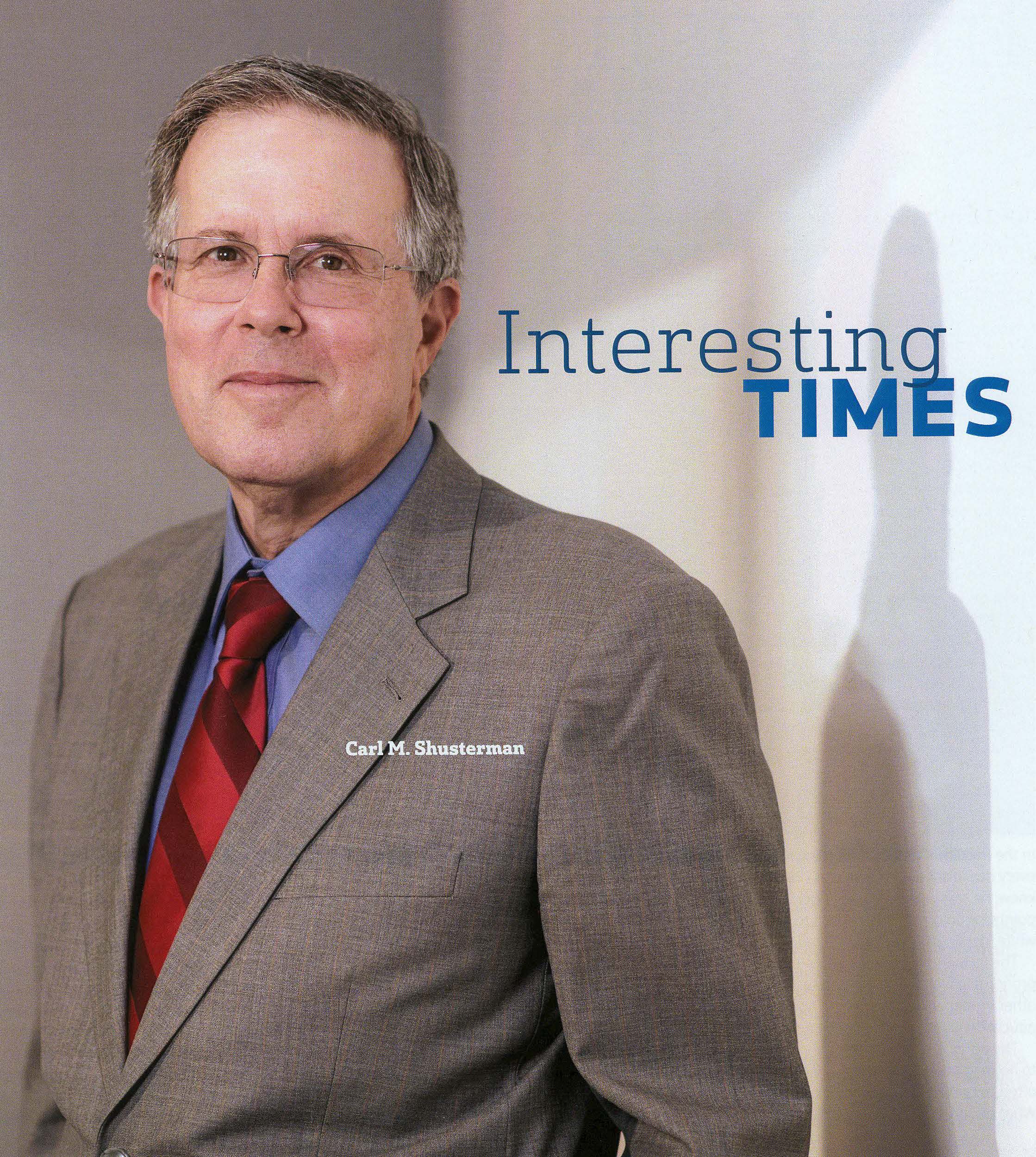 SHUSTERMAN'S IMMIGRATION UPDATE is the Web's most popular e-mail newsletter regarding U.S. immigration laws and procedures with over 40,000 subscribers located in more than 150 countries. It is written by a former INS Trial Attorney (1976-82) with over 30 years of experience practicing immigration law.
Published by the Law Offices of Carl Shusterman, 600 Wilshire Blvd, Suite 1550, Los Angeles, California, 90017. Phone: (213) 623-4592 x0.
Subscribe to our E-Mail Newsletter, join the conversation on our Immigration Facebook Page, follow our Blog Posts and subscribe to our "How-To" Immigration Videos.
Client Reviews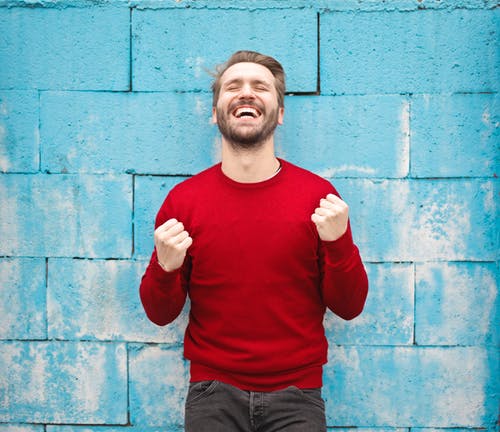 Beyond Excellent!
"It is clear they are experts in the field which allowed me to sit back and relax knowing they would handle everything, which they did!"
- Nico Roseberg, Portland, Oregon
Read More Reviews
Zoom Consultations Available!
Newsletter US Immigration Update January 1999
This month's issue contains the following topics:
Table of Contents
NEWS FLASH:
The filing fee for applications for naturalization will rise from $95 to $225 on January 15, 1999.
On December 30, 1998, the INS offered Temporary Protected Status to certain nationals of Nicaragua and Honduras, and extended the stays of removal for Salvadorans and Guatemalans from January 7 to March 8, 1999.
On January 5, 1999, INS issued a Press Release regarding the establishment of a bilingual toll-free hotline at 1 (888) 557-5398 for general questions about its fingerprinting procedures and information about Nicaraguan/Honduran TPS. To read the press release, see

http://uscis.gov/public_affairs/news_releases/hotline.htm (link no longer operational)

January 25, 1999 is the last day that the public may comment on proposed NACARA regulations affecting Salvadorans, Guatemalans and nationals of former Soviet Bloc countries. Advocacy groups are calling on the INS to relax the "extreme hardship" requirement and are predicting massive deportations will follow if this is not done. Read the INS Press Release at

http://uscis.gov/public_affairs/news_releases/nacrel.htm (link no longer operational)
1. January 1999 State Department Visa Bulletin
On December 11, 1998, we posted the January 1999 Visa Bulletin, the same day that the State Department posted the dates on their web site.
For the Family categories, the picture is becoming increasingly more dismal. The numbers moved forward, if they moved at all, between one and five weeks. Some categories failed to move at all.
Most of the Employment categories remain "current" (no backlogs). The unskilled workers category advanced one week to March 22, 1992.
For persons born in the Peoples Republic of China and India, the employment categories continued to inch forward. The first, second and third categories for China moved one week, two weeks and two weeks, respectively. Similarly, the second and third categories for Indians advanced three weeks and one week, respectively.
Visa Lottery
Section 203(c) of the Immigration and Nationality Act provides 50,000 immigrant visas each fiscal year to permit immigration opportunities for persons from countries other than the principal sources of current immigration to the United States. DV visas are divided among six geographic regions. Not more than 3,500 visas (7% of the 50,000 visa limit) may be provided to immigrants from any one country.
For January 1999, immigrant numbers in the DV category are available to qualified DV-99 applicants chargeable to all regions/eligible countries as follows: AFRICA (11,688), ASIA (3,272), EUROPE (8,694, except Albania: 6,622); NORTH AMERICA (Bahamas: 24); OCEANIA (330): SOUTH AMERICA, CENTRAL AMERICA and the CARIBBEAN (1,422).
For an explanation of what the categories, dates and symbols listed below mean, see
https://www.shusterman.com/greencardsthroughrelatives.html
and
https://www.shusterman.com/greencardsthroughemployment/
For the State Department's official version, complete with information about the movement of family, employment and lottery numbers, see
http://travel.state.gov/visa_bulletin.html (Link is no longer operational.)
FAMILY CATEGORIES
| Categories | Worldwide | China (PRC) | India | Mexico | Philippines |
| --- | --- | --- | --- | --- | --- |
| 1st | 9-08-97 | 9-08-97 | 9-08-97 | 8-01-93 | 4-22-87 |
| 2A | 6-15-94 | 6-15-94 | 6-15-94 | 6-01-93 | 6-15-94 |
| 2B | 3-15-92 | 3-15-92 | 3-15-92 | 7-08-91 | 3-15-92 |
| 3rd | 6-01-95 | 6-01-95 | 6-01-95 | 5-01-90 | 3-22-87 |
| 4th | 5-08-88 | 5-08-88 | 5-22-86 | 11-01-87 | 8-15-78 |
EMPLOYMENT CATEGORIES
| Categories | Worldwide | China (PRC) | India | Mexico | Philippines |
| --- | --- | --- | --- | --- | --- |
| 1st | Current | 11-22-97 | Current | Current | Current |
| 2nd | Current | 6-22-96 | 7-22-97 | Current | Current |
| 3rd | Current | 10-08-94 | 1-15-96 | Current | Current |
| Unskilled | 3-22-92 | 3-22-92 | 3-22-92 | 3-22-92 | 3-22-92 |
| 4th | Current | Current | Current | Current | Current |
| Religious | Current | Current | Current | Current | Current |
| 5th | Current | 11-15-97 | Current | Current | Current |
2. Immigration Government Processing Times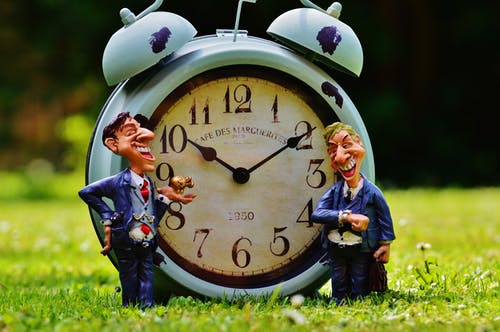 We link to the most recent immigration waiting times for each of the four USCIS Service Centers, the National Benefits Center and the Administrative Appeals Office. We also link to the processing times of all of the 83 USCIS District Offices and Sub-offices. We link to the Labor Department's page entitled "Processing dates for labor certification applications". Finally, we link to the State Department's "Visa Wait Times" page.
3. H-1B Update: Labor Department Issues Proposed Rules (1-5-99)
Last week, the Labor Department, with uncharacteristic speed, published 87 pages in the Federal Register to implement the American Competitiveness and Workforce Improvement Act of 1998 (common known as the "H-1B Law"), which was signed into law by President Clinton on October 21, 1998. Although many immigration advocates hailed the law as a great victory since it raised the H-1B cap temporarily from 65,000 to 115,000 annually, there were a few skeptics.
The law raises penalties on employers with Labor Condition Application (LCA) violations, provides for increased attestation requirements for "H-1B dependent" employers, increases penalties for violations and, in an undetermined number of cases, allows the Labor Department to investigate employers even in the absence of a complaint by an "aggrieved party". The only clear winners besides the Labor Department are the universities and nonprofit and governmental research institutions. For more information regarding the law, see
https://www.shusterman.com/h1b-acwialaw.html
(Full Text)
https://www.shusterman.com/h1b-acwialaw-summary.html
(Section-by-Section Summary)
https://www.shusterman.com/highlightsof1998immigrationlaws.html
(Highlights of the Law)
Most employers were required to pay an extra $500 fee per H-1B petition on December 1, 1998 or whenever the INS promulgated a regulations implementing the fee, whichever came later. The INS, the same agency which took over two years to issue a regulation to allow foreign-born health care workers to obtain green cards, was able to issue regulations to collect the new fee in just over five weeks. Who says money is not a great motivator?
Is the intent of Congress clear? That depends on whether you favor the remarks of the Senator Spencer Abraham (R-MI), the Chairman of the Senate Immigration Subcommittee or the remarks of Representative Lamar Smith (R-TX), the Chairman of the House Immigration Subcommittee. Both sets of remarks are available as PDF files at https://www.shusterman.com/h1bflash.html
The DOL clearly favors Smith's version of Congressional intent, despite the fact that Smith was an ardent opponent of a compromise bill until the Republican leadership took him out to the woodshed until he agreed to endorse a compromise. Senator Abraham's version is definitely more "employer-friendly" and we suspect that many employers will use words like "overly intrusive" and "excessively burdensome" in their comments regarding the new regulations.
The proposed regulations raise 59 separate questions and propose answers to each of these questions. We have listed all 59 questions and the pages on which they would appear were you to print out the entire regulations from our website onto 8 ½ by 11 inch paper: https://www.shusterman.com/h1bacwiaregulationsquestioned.html
We assume that very few of our readers are interested in reading all 59 questions and answers. Rather, by enumerating each question, you have the ability to easily pick and choose which area of the regulations pertains to you, and to "zero-in" on that particular part of the regulations.
You may submit written comments concerning Part 655 to Deputy Administrator, Wage and Hour Division, ATTN: Immigration Team, U.S. Department of Labor, Room S-3502, 200 Constitution Avenue, NW, Washington, DC 20210. You may also submit your comments by fax to (202) 219-5122.
You may also submit written comments concerning Part 656 to the Assistant Secretary for Employment and Training, ATTN: Division of Foreign Labor Certifications, U.S. Employment Service, Employment and Training Administration, Department of Labor, Room N-4456, 200 Constitution Avenue, NW, Washington, DC 20210. You may submit your comments by fax to (202) 208-5844.
Don't dawdle, or your comments may not be considered until the final regulations are published, which given past practice (e.g., the Immigration Nurse Relief Act) may not occur until just prior to the expiration of the law. We predict that the law will be governed by interim regulations throughout most of its period of validity.
For further information regarding Part 655, call Michael Ginley (DOL) at (202) 693-0745. For further information regarding Parts 655 or 656, call James Norris (DOL) at (202) 219-5263.
4. Forms Download Page: Over 100 Free Forms and Growing
Tired of waiting for the INS to do so, last year we established a forms page which allows you to download and print government immigration forms for free, complete them, and submit them with the proper fee and documentation to the INS, Immigration Courts, Labor Department and a number of other agencies.
In the last few days, we have increased the number of forms that we offer from less than 70 to more than 100. Having worked for the INS for several years, I can assure you that there are still more government forms than those listed on our website. Give us time. The INS, which has a slightly higher budget than we do currently offers 40 forms on their website. We link to all of them.
For the convenience of our readers who need to download government forms, click on https://www.shusterman.com/formsusimmigration/ read the instructions and the warnings, and then choose any of the following categories of forms:
(1) Immigration Forms; (2) Citizenship Forms; (3) Immigration Court Forms; (4) Department of Labor Forms; (5) Department of State Forms; (6) Passport Office Forms; (7) Social Security Administration Forms; (8) U.S. Information Agency Forms.
5. The Immigration and Naturalization Service History Office
The Immigration and Naturalization Service (INS) History Office in Washington, D.C., now has e-mail.
The small history staff will respond to e-mail questions regarding agency history and research in INS records. They will also entertain specific requests for copies from documents in their Historical Reference Library.
Among the library's holdings are all INS Annual Reports since 1892, Statistical Yearbooks, agency periodicals, and similar publications. The address is: INS.History@usdoj.gov
Caveat: The INS History Office does not do genealogical research nor does it hold records of interest to genealogical researchers.
6. Immigration Trivia Quiz:
Quiz Removed.
7. Web Site: American Immigration Law Foundation
It seems hard to believe, but it has been nearly a dozen years since a variety of pro-immigration advocates (including Yours Truly) established the American Immigration Law Foundation (AILF). AILF is a tax-exempt, non-profit organization devoted to: (1) Increasing public understanding of immigration law and policy, and the value of immigration to American society; (2) Promote public service and professional excellence in the practice of immigration law; and (3) Advance human rights and fundamental fairness in U.S. immigration law.
AILF's current programs and services include the following: (1) The annual immigrant achievement awards in Washington, D.C.; (2) The legal action center; (3) The global competitiveness project; (4) The public education project; (5) The memorial writing project; (6) The memorial scholarship awards; and (7) The Exchange-Visitor Program (currently under development).
Last March, I was fortunate to be present at the 1998 Annual Immigrant Achievement Awards. During the ceremonies, I chatted with the family of Shahriar Pourdanesh, the Iranian-born star offensive lineman for the Washington Redskins. I listened to a hysterically-funny speech by immigrant Betty Bao Lord, author of "Spring House", "The Middle Heart" and other acclaimed novels, chair of the Board of Trustees of Freedom House, and wife of former Ambassador to mainland China Winston Lord. I was moved to tears when Anna Rosmus took the stage. Ms. Rosmus, a native of Passau, Germany whose life was threatened when she uncovered the Nazi past of her hometown. Her story was chronicled in the excellent film "The Nasty Girl".
Imagine my surprise when one of the honorees asked me if I was "Carl Shusterman". "Dr. Ruth" Westheimer was told by some of the lawyers present at the event that I was the person to ask about an immigration question that she had about a friend of hers. When Dr. Ruth asked for my business card, you could have knocked me down with a feather!
More importantly, the awards dinner raised over $30,000 to support the important activities of AILF. This year's award dinner on March 19, 1999 will be hosted by National Public Radio's Nina Totenberg. The honorees will include:
Philip Anderson, President, American Bar Association
Sarian Bourma, Owner, Capitol Hill Building Maintenance
Ronald Gordon, President/CEO, ZGS Communications
Jeong Kim, President of Carrier Networks at Lucent Technologies
Patrick Oliphant, Political Cartoonist, Painter, Sculptor
Eva Plaza, Assistant Secretary, Office of Fair Housing and Equal Opportunity
Grandmaster Jhoon Rhee, Father of American Tae Kwon Do
Flora Singer, Retired Teacher, Montgomery County Public Schools
Roman Totenberg, Professor Emeritus of Music, Boston University
The dinner and ceremony will be held at the Meridian House in Washington, D.C. I look forward to seeing you at the awards dinner. For further information about both the awards dinner and other interesting and worthwhile AILF activities, see the AILF web site at http://www.ailf.org
8. Web Page for Students and Recent University Graduates
On the morning of December 25, 1998, I woke up a little earlier than the other members of my family and quietly crept into the computer room and turned on the CPU. After a week of holiday parties and get-togethers with old friends, I thought about the thousands of foreign students in the U.S., many of whom have to spend the holidays thousands of miles away from their families. Exactly 30 years ago, I had been a foreign student myself, so I could empathize with the sadness of spending the holidays away from home. But what could I do about this? Probably not much.
I clicked on my web site, and saw that the pages dealing with foreign students were a little anemic and were spread all over my web site. There were a few pages listed under "Temporary Visas" at https://www.shusterman.com/temporaryvisas/
and some more under "Green Cards", "Special Categories of Immigrants" at https://www.shusterman.com/collegegraduatesusimmigration.html
My site contained links to the State Department, to the University of Oregon's excellent site on immigration requirements for foreign students, and contained the June 1998 regulations relaxing the student work rules for certain Asian students.
The information was there, but was difficult to find. So, I decided, as my holiday gift to foreign students in the U.S., to spend a few hours centralizing information for students and recent university graduates all on one page: https://www.shusterman.com/f1students.html
I hope you like the results.
9. Human Resource Directors: O*Net – The Occupational Information Network
When a U.S. employer wants to apply for an Alien Labor Certification for a foreign-born worker, one of the employer's first step is to consult the Dictionary of Occupational Titles (DOT).
The DOT, in print, is as thick as the New York City telephone directory. The DOT Index is available online.
Click on either https://www.shusterman.com/employersimmigrationguide/ or https://www.shusterman.com/departmentoflaborusimmigration.html#2 and scroll down to "Dictionary of Occupational Titles Index".
The DOT is a collection of over 12,000 job descriptions, arranged in alphabetical order from "Abalone Diver" to "Zoo Veterinarian". Each job has a unique nine-digit code. The DOT is utilized in Applications for Alien Labor Certifications to determine whether the requirements that an employer designates to perform a job are appropriate. It does this by examining the Specific Vocational Preparation (SVP) for the particular job title.
The current DOT, originally developed in the 1930's and updated at various intervals, is being replaced by "O*NET", the Occupational Information Network. The Labor Department's Employment and Training Administration expects to release the first version of the O*NET sometime this month.
The O*NET will initially use a six-digit code for occupations based on the Occupational Employment Statistics (OES) system. For more information on OES, go to one of the URL's listed above, scroll down to "Department of Labor" and then to "Occupational Employment Statistics (OES) of the Bureau of Labor Statistics".
However, when the Standard Occupational Classification (SOC) is completed by the Bureau of Labor Statistics, O*NET will change its classification structure to harmonize with SOC's. For additional information on SOC, go to one of the URL's listed above, scroll down to "Department of Labor" and then to "Standard Occupational Classification (SOC) of the Bureau of Labor Statistics". Government agencies that collect or publish data by occupation will begin using the SOC system over the next few years.
For those who wish to read more about the development of the O*NET system, the following technical reports are available from the Utah Development of Workforce Services, c/o Utah Occupational Analysis Field Center, 140 East 300 South, P.O. Box 45249, Salt Lake City, UT 84145-0249 or by telephone: (801) 526-9626 or fax: (801) 526-9629:
A. "Development of Prototype Occupational Information Network (O*NET)" or "Content Model Report"
and
B. "Occupational Information Network (O*NET) Final Technical Report" or "Final Technical Report"
Employers and interested persons who wish either to contribute information to O*NET or to be included on O*NET's mailing list may send snail mail to: O*NET Project, DOL Office of Policy and Research/ETA/O*NET, 200 Constitution Ave., NW, MSN5637, Washington, DC 20210. Alternately, they may contact the O*NET Project by phone (202) 219-7161, fax (202) 219-9186 or e-mail at O*NET@doleta.gov
The Government Printing Office (GPO) will distribute O*NET Version 1.0 on CD-ROM, on diskettes or by downloading it from the Internet. Also available will be a Viewer and User's Guide, Database and Data Dictionary. It helps if you have a Pentium processor, 16 MB RAM, and 600X800 video resolution with 256 colors.
The O*NET will not be in full use for Alien Labor Certifications until the year 2000. In the meantime, our office does not plan to trash our old dogeared copy of the DOT. For both the technologically-challenged and those who-will-believe-it-when-they-see-it-on-their-monitor, the DOT will still be available by writing (and mailing a check) to the GPO, Washington, DC 20402 or by phone at (202) 512-1800.
10. Answers to December's Immigration Trivia Quiz
Quiz Removed.
Carl Shusterman
Newsletter US Immigration Update January 1999 – Quick Links
About Us
Back Issues of Our Newsletter
Citizenship
Client Testimonials
Forms Download
Green Cards
Job Search
PERM
Processing Times
Schedule a Legal Consultation
Subscribe to Our Newsletter
Success Stories
Temporary Visas
Visa Bulletin
January 12, 1999
Disclaimer: This newsletter is not intended to establish an attorney-client relationship. All information contained in this newsletter is generalized. Any reliance on information contained herein is taken at your own risk.