Volume Nine, Number Two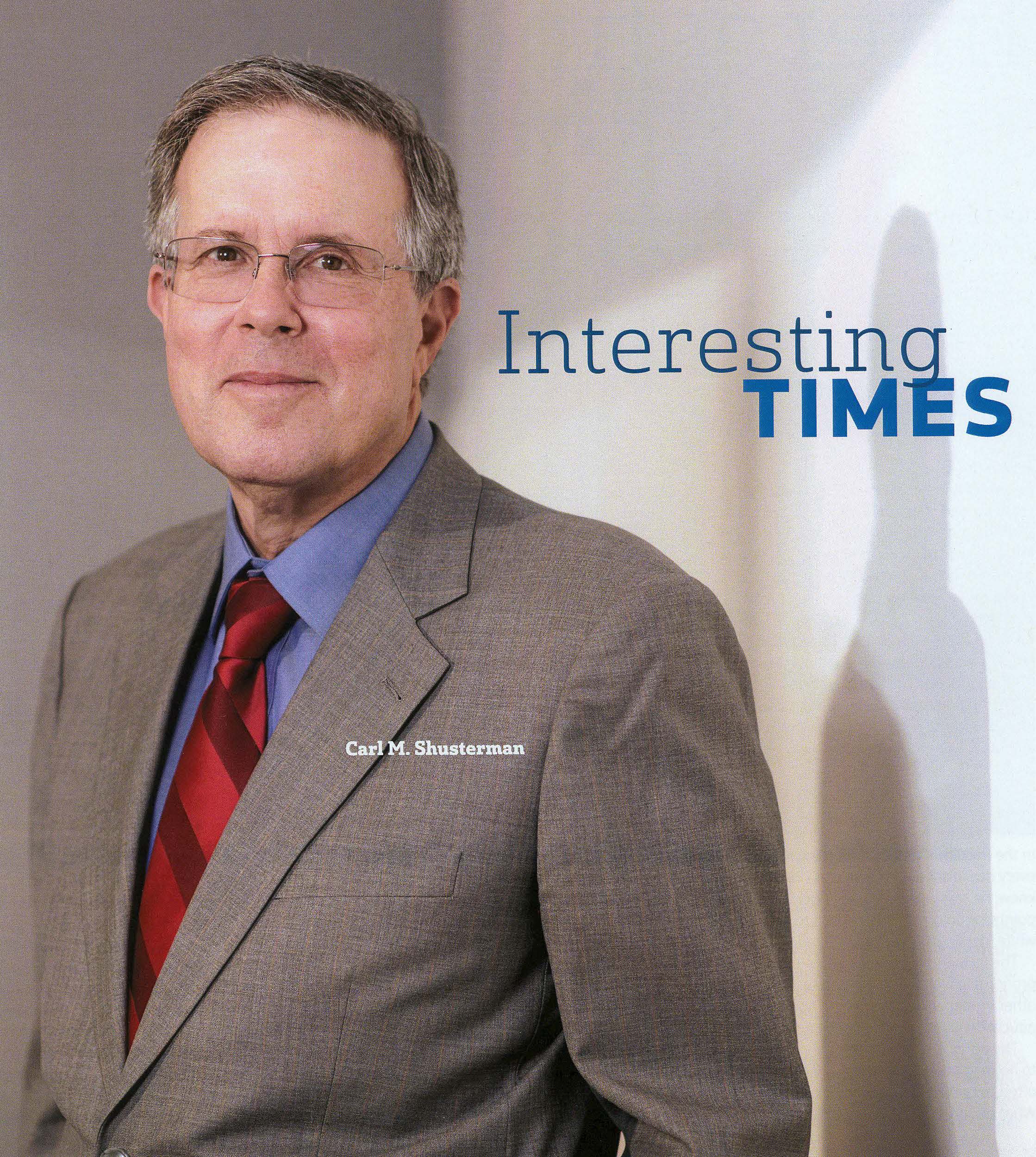 SHUSTERMAN'S IMMIGRATION UPDATE is the Web's most popular e-mail newsletter regarding U.S. immigration laws and procedures with over 40,000 subscribers located in more than 150 countries. It is written by a former INS Trial Attorney (1976-82) with over 30 years of experience practicing immigration law.
Published by the Law Offices of Carl Shusterman, 600 Wilshire Blvd, Suite 1550, Los Angeles, California, 90017. Phone: (213) 623-4592 x0.
Subscribe to our E-Mail Newsletter, join the conversation on our Immigration Facebook Page, follow our Blog Posts and subscribe to our "How-To" Immigration Videos.
Client Reviews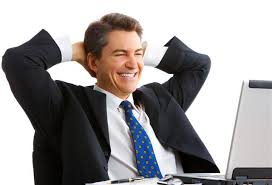 Outstanding Services!
"I want to acknowledge the Law Office of Carl Shusterman for their diligent and responsive attention to my case - from H1B to PERM to green card."
- Ken Calvert, San Antonio, Texas
Read More Reviews
Zoom Consultations Available!
Newsletter US Immigration Update February 2004
TABLE OF CONTENTS:
NEWS FLASHES:
Detention – The Supreme Court has agreed to decide whether aliens who have not been "admitted" to the United States may be held in detention indefinitely. Previously, the Court, in

Zadvydas v. Davis

, 533 U.S. 678 (2001), held that the INS could not indefinitely detain aliens awaiting removal from the U.S. Whether

Zadvydas

applies to persons present in the U.S. who have not been legally "admitted" to this country has been subject to controversy. While two circuit courts of appeals (6th and 9th) have held that it does, five (3rd, 5th, 7th, 8th and 11th) have held that it does not. The Supreme Court agreed to grant a writ of certiorari in

Benitez v. Wallis

, 337 F.3d 1289 (11th Cir. 2003) to resolve the split among circuit courts.Mr. Benitez is a Mariel Cuban who was paroled into the U.S. in 1980, was later convicted of a crime, served his criminal sentence, and has been in INS custody every since because the government of Cuba will not allow him to be deported to Cuba and the INS refuses to release him. He unsuccessfully challenged his detention by petitioning for a writ of habeas corpus.
Due Process – The 9th Circuit Court of Appeals, in

Macias-Ramos v. Schiltgen

(2004 U.S. App. LEXIS 1531), an unpublished decision, held that a person who was erroneously found to be deportable in 1993 on the basis on an expunged conviction, was due denied due process of law when the Board of Immigration Appeals (BIA) affirmed the judge's decision six years later, by which time the law had changed so that expunged convictions could be used for deportation purposes. The Appellate Court ordered the District Court to grant a Writ of Habeas Corpus, and to remand the case to an Immigration Judge for a new deportation hearing. Additionally, the court ordered that at the new hearing, "pre-IIRIRA law shall apply on the issues of deportability, suspension of deportation, and voluntary departure."
1. March 2004 State Department Visa Bulletin
On February 11, we posted the March 2004 Visa Bulletin online, the same day that the State Department posted the dates on their web site.
Movement in the worldwide family categories was anemic. The worldwide family categories advanced between two and five weeks except for the 2B category (unmarried adult sons and daughters of permanent residents) which failed to move.
Movement in the beleaguered Philippine family categories was slow to nonexistent. The 4th preference category (brothers and sisters of U.S. citizens) advanced 4 weeks while the 1st preference (unmarried sons and daughters of U.S. citizens) and the 3rd preference categories (married sons and daughters of U.S. citizens) moved forward only 2 weeks each.
The India 4th preference category advanced 4 weeks.
None of the Mexican family categories advanced more than 5 weeks with the exception of the 2A category (spouses and minor children of permanent residents) which moved forward 3 months.
The Visa Bulletin creates false expectations. As long as a category advances less than four weeks each month, the waiting period listed on the bulletin cannot be relied upon. Unless Congress acts to reform the family-based system, the 6 million persons waiting to immigrate to the U.S. based on approved family-based petitions should consider other options for immigrating.
All of the employment-based numbers remain current. The time to apply for your labor certification or visa petition is now before the PERM program makes labor certification obsolete later this year.
The March 2004 Visa Numbers can be found at
https://www.shusterman.com/statedepartmentvisabulletin/
For an explanation of what the categories, dates and symbols listed below mean, see
https://www.shusterman.com/greencardsthroughrelatives.html
and
https://www.shusterman.com/greencardsthroughemployment/
2. Immigration Government Processing Times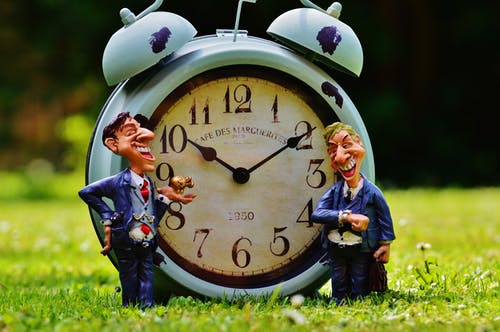 We link to the most recent immigration waiting times for each of the four USCIS Service Centers, the National Benefits Center and the Administrative Appeals Office. We also link to the processing times of all of the 83 USCIS District Offices and Sub-offices. We link to the Labor Department's page entitled "Processing dates for labor certification applications". Finally, we link to the State Department's "Visa Wait Times" page.
3. Legalization? – The President's Guest Worker Proposal
As we reported in the January 2004 issue of SHUSTERMAN'S IMMIGRATION UPDATE, the President's proposed guest worker proposal raises more questions than it answers. The following article, from the Catholic Legal Immigration Network (CLINIC), is an excellent analysis of the proposal:
On January 7, 2004, President Bush held a press conference where he announced his administration's answer to the growing need for immigration reform. The President acknowledged that the current system is "not working," and needs to become one that "serves the American economy and reflects the American dream."
The President's answer to the current problems of an estimated eight to eleven million undocumented persons, growing backlogs for families seeking to reunite, and a drastic reduction in refugee processing is the development of a temporary worker program "that will match willing foreign workers with willing U.S. employers when no Americans can be found to fill those jobs." The purpose of the program is to provide a labor supply for U.S. employers in a way that is "streamlined, efficient, clear and workable."
The President's plan starts from the following premise: "some of the jobs being generated in America's growing economy are jobs American citizens are not filling. Yet these jobs represent a tremendous opportunity for workers from abroad who want to work and fulfill their duties as a husband or a wife, a son or a daughter."
The administration offered only broad principles and few details in how such an expanded guest-worker plan would be developed or implemented. Presumably, these would be contained in a proposed legislation, which is expected to be introduced within two months. The following is an outline of what the President is proposing:
The job match program would be open to both undocumented workers currently employed in this country and perspective foreign workers residing outside the United States.
Undocumented workers currently employed in this country would have to pay a registration fee to participate in the temporary program and show proof of current employment. It is unclear how the plan might apply to workers with multiple employers, such as day laborers. Employers would be exempt from showing that their current workers are not displacing citizens and aliens authorized to work.
Persons outside the United States could apply in their native country if they have a job offer, and they would not need to pay the registration fee. "Employers must make every reasonable effort to find an American to fill a job before extending job offers to foreign workers."
Workers who register and are selected would be granted a work authorization document valid for a three-year period. During that period, the worker would be allowed to leave and reenter the United States "without fear of being denied reentry." At the end of the initial period, the temporary worker could apply for at least one additional three-year extension. "Participants who do not remain employed, who do not follow the rules of the program, or who break the law will not be eligible for continued participation and will be required to return to their home."
The program would allow for dependents of the temporary worker to be present in the United States, so long as the worker can demonstrate that he or she can support those dependents. These dependents would not be authorized to work unless they also participate in the temporary worker program.
The worker would not be eligible to apply for permanent residence at the end of the three-year period. Only persons who are eligible for a green card under current family- or employment-based immigration laws would be able to stay in the country on a permanent basis. There would be a "reasonable increase in the number of green cards" available in the employment-based categories and possibly in the family-based categories. At the end of the three-year period or subsequent extension, the worker would be required to leave the United States.
As an incentive to leave, the worker would be able to use the wages earned in this country in qualifying for any equivalent social security program in the home country. These "totalization" agreements already exist between the United States and about 20 other countries. Under this plan, Mexico would be added to this list of countries. The worker might also choose to take advantage of proposed tax-sheltered savings accounts for later use in retirement, purchasing real estate, or starting a business.
Temporary workers would be able to take advantage of existing labor protection laws, such as those governing minimum wage, discrimination, and health and safety.
The Department of Homeland Security would step up enforcement of current laws against undocumented workers who do not qualify for the benefits of the temporary program or who fail to apply, as well as the employers who hire them.
It is unclear how the President's plan will be received by Republicans and Democrats in Congress or the likelihood of passage of any legislation this year. Politicians on both sides have expressed initial criticism of the plan both that it does not go far enough in reforming our laws and that it goes too far in rewarding undocumented workers. Prior to the President's announcement, momentum had been building for an earned legalization program that would result in a permanent legal status for certain qualified persons. Bills such as the AgJOBS Act and the DREAM Act had broad bi-partisan support. It is unclear whether the President's plan and his stated opposition to any "amnesty" or legalization program will make passage of these bills more difficult.
It is also unclear whether the proposed temporary worker plan would appeal to the average undocumented worker. Workers may not want to risk exposure, job loss, and possible deportation at the end of their three-year period for the limited benefits being offered. The following are some of the current questions; without clear answers, it is unlikely the program will succeed or be attractive to undocumented workers:
Does the Administration intend to increase funding for enforcement of current labor protection laws? There are several important federal laws, such as the Fair Labor Standards Act, that are currently not being enforced due to a lack of funding and agency priorities. Unless the government increases outreach and personnel to enforce these laws, temporary workers will have no meaningful protections against job discrimination, violations of minimum wage and overtime, and problems with workplace safety. Unless they are protected from employer retaliation or allowed to remain in the United States after being discharged, workers will be reluctant to make complaints or bring actions to enforce their rights.
Will employers be penalized in any way for past I-9 employment verification, social security, or tax violations in hiring undocumented workers? Will they be exposing themselves to fines or other penalties when current employees register for the temporary worker program? If employers currently using undocumented workers risk exposure to fines and penalties for past violations, they will be reluctant to cooperate and verify the worker's employment.
What assurances will prospective employers have to make when extending job offers to foreign workers? What wage rate will they have to offer so that American workers will not be adversely affected? What will the recruitment and job offer process entail? If prospective employers must undergo lengthy, burdensome, and expensive paperwork requirements, they will be reluctant to use the foreign worker job offer program.
Will current workers feel there is more to be gained by enrolling in the program than staying in their current undocumented status? For example, a temporary lay-off or termination will require the employer to report this to the Department of Homeland Security, thus resulting in the worker's removal. Will the worker be given a certain amount of time to find another job? Will the worker be able to switch employers without jeopardizing his or her status? What are the standards for obtaining an extension after the initial three-year permit has expired? What steps will the government take to enforce the worker's departure from the country after the work permit and any extension expires? Workers will have to believe they are potentially gaining more than they are giving up before they will enroll in the program.
The proposed plan allows for travel into and out of the country without risk of being found inadmissible. But does this mean elimination of the unlawful presence bars found in INA 212(a)(9)(B) and (C) or simply their inapplicability for the temporary worker program? In other words, will temporary workers who do travel still be triggering the bars when they later apply for permanent residency, as is now the case with the V visa program? How the current grounds of inadmissibility are amended or eliminated will affect the mobility of these workers.
How much funding and agency resources will be required to implement and enforce this new system, which could affect millions of workers? How big a bureaucracy will it take to monitor the employment status and whereabouts of temporary workers? What kind of system will have to be developed and maintained to "match willing foreign workers with willing U.S. employers?"
Is this program mainly a benefit to large corporations, which will be in a better position to retain and import a cheap, captive labor force? Will this in turn result in a depressing of wages, benefits, and working conditions in certain locales? Will the President's premise become a self-fulfilling prophecy, that certain jobs are unappealable to American workers and require the continued importation of foreigners, who will work for wages and in conditions few domestic workers would tolerate? Many advocates fear such a global, free market approach, and believe that these foreigners will be unfairly competing with citizens and local domestic workers. They believe we will be creating or increasing our dependence on foreign workers rather than letting the local markets dictate wages and conditions.
The General Accounting Office issued a report recently finding that the backlog for immigrant visas had swelled to 6.2 million, a 59 percent increase in the last two years. Permanent residents must now wait seven and a half years to immigrate their Mexican spouse and children, and over twelve years to immigrate their sons and daughters. Will the proposed legislation implementing the President's plan provide any meaningful resolution to this problem by increasing the number of visas available to persons waiting in these categories and by eliminating the current per-country limit on visas? Unless meaningful steps are taken to eliminate or substantially reduce the backlog, family members will continue to enter the country illegally or overstay their visas in order to remain united.
Obviously, the plan's greatest flaw is its failure to address the large undocumented population currently living in the United States, and to provide some form of permanent legal status for persons who have worked, paid taxes, and become assimilated into our society. If the President's plan does pass Congress in its proposed form, many workers will view it as an immigration enforcement trap and will be reluctant to participate. Those who do may experience a form of temporary protection, but they will likely be working in some of the most undesirable jobs and living in fear of losing even their second-tier status. And their reward in the end may be mass deportation.
Congress needs to enact a comprehensive immigration reform package that provides a clear and efficient path to citizenship for our nation's undocumented workforce and strengthen enforcement of current labor protection laws. The President has taken a bold step in admitting that our current immigration system is broken, but he has failed to take the necessary steps to fix it.
(Editor's Note: The Senate Judiciary Committee will conduct a hearing tomorrow entitled "Evaluating a Temporary Guest Worker Proposal." We link to the hearing notice and the list of witnesses from
4. Late Amnesty: Judge Signs CSS Settlement Agreement
On January 23, after over 17 years of litigation, Federal Judge Lawrence Karlton signed the Settlement Agreement in the case of Catholic Social Services (CSS) vs. Ridge.
The complete text of the Settlement Agreement is available at
https://www.shusterman.com/pdf/csslawsuit-settlement.pdf
In brief, the 1986 immigration law provided that persons who were illegally present in the U.S. before January 1, 1982 could apply for legalization ("amnesty") between May 5, 1987 and May 4, 1988. INS regulations provided that persons who departed the country after the enactment of the law on November 6, 1986 and returned to the U.S. were only eligible for amnesty if their travel was authorized by the INS as an "advance parole". However, the Federal Courts held that the INS had illegally imposed a condition on amnesty applicants that was not authorized under the law.
Persons in this situation were permitted to submit "late amnesty" applications and be issued Employment Authorization Documents. Although the LIFE Act, enacted in 2000 attempted to resolve the problem of approximately 150,000 CSS class members, the CSS lawsuit was not resolved by the LIFE Act.
The Settlement Agreement requires the Department of Homeland Security (DHS) to distribute copies of the Settlement Agreement to adjudicating officers within 14 days of January 23. Then, 60 days later, the DHS must issue a press release regarding the terms of the Settlement Agreement. After the press release, the DHS must start accepting applications for class membership, for temporary residence status and for work permits within 30 to 60 days.
The Settlement Agreement provides that the DHS must adjudicate applications favorably if it is "more probable than not" that the applicant meets the class definition. It also provides that applications "shall not be denied solely because applicants do not possess documentary evidence establishing class membership."
DHS cannot deny an application without first giving an application a Notice of Intent to Deny (NOID) and 30 days to submit new evidence. If an application is denied, an applicant has 30 days to appeal the denial to a "Special Master".
It is anticipated that the Settlement Agreement in CSS's sister lawsuit, Newman (LULAC) vs. Ridge, will be signed shortly. We have posted the complete text of the LULAC Settlement Agreement online at
https://www.shusterman.com/pdf/lateamnesty-settlementofnewmanlulacclassaction.pdf
5. Immigration Trivia Quiz: Send This Article to a Friend
This month's Immigration Trivia Quiz is for those subscribers who don't necessarily read our newsletter the moment that they receive it. The February 2004 quiz is a test of one of our newer features – "Send This Article to a Friend". The winner must fulfill each of the following conditions:
He must contact each friend using the "Send This Article to a Friend" link near the bottom of our "Subscribe" page at
His friends must list the referrer's name as well as their own daytime contact phone number in the "comments" section when they subscribe to our newsletter.
He must send a message containing the e-mail addresses of each of his friends who subscribe to our newsletter based on his use of "Send to a Friend".The person who gets the most friends to subscribe wins a free legal consultation during March 2004. When you write, talk a little bit about yourself and what use you make of our web site and newsletter.
6. Employers: Track Progress of Immigration Cases Online
What do companies want from an immigration law firm? They want a firm with years of immigration experience and legal expertise that will give prompt attention to the petitions and applications for their employees. Their number one complaint is the difficulty in obtaining up-to-date information concerning the progress of new and continuing cases.
Recently, we added a new service on our web site exclusively for our corporate clients. (Our practice is approximately 50% corporate and 50% individual clients.) This service allows human resource managers to enter into our law firm's internal database at any time to monitor the progress of the immigration cases of their foreign-born employees.
HR managers simply click on the blue button entitled "Corporate Clients" located directly above the box entitled "U.S. Immigration News" on our homepage. Next, they enter their user name and password in order to access immigration records regarding their company.
They can select the name of a particular employee and see their current immigration status, which attorney/paralegal in our office is responsible for their application, when their I-94 or EAD work permit will expire, the receipt number on all forms submitted to the Immigration Service as well as a variety of other pertinent information. The receipt numbers appear in the form of hypertext links. Click on one of these links and our database automatically queries the Immigration Service's online tracking system, and gives the current status of the application from the government's database!
The system allows HR managers to see when each application was received by the Immigration Service, and to track when extensions of status, EAD work cards and advance parole travel documents need to be submitted.
In addition, when an HR manager makes a decision to hire a foreign-born employee, the system allows the employee to complete an online questionnaire. The information on the questionnaire is inputted directly into our database and is used to populate the immigration applications that we prepare on behalf of the company and the employee. Submission of the questionnaire automatically generates an e-mail message to the relevant attorney or paralegal that will complete the required applications and petitions and submit them to the government. This saves valuable time for the HR manager, the prospective employee and our staff. It also helps to insure the accuracy of the data that we submit to the government and eliminates unnecessary retyping of applications and petitions.
HR managers may also utilize the online system to perform a number of other useful functions. For example, the manager may choose to have the system generate reports. Examples of the types of reports that may be generated include the following: expiration dates for I-94s, visas, nonimmigrant status, EADs and advance paroles; consolidated expiration reports; and cases which are being prepared, cases filed and pending and all open cases. At the option of the HR manager, cases may be sorted according to last name, expiration date or the type of case.
What if another person at your company other than the HR manager wishes to use the online system? What if your company changes its HR manager or its location or wants to update its financial information for use on immigration forms? The system allows users to view or modify company details.
What if the HR manager is unfamiliar with immigration terminology or abbreviations used in the system? The system provides a "definition of terms" which explains, in alphabetical order, all terminology from "Adv. Parole Expires" to "Visa Max."
Since last summer, several of our corporate clients have been testing this online database system. In January, we asked them how they liked the system. The response was overwhelmingly positive. Companies which must play telephone tag with other law firms and vendors are delighted that they can start new immigration cases online and answer inquiries from their employees about their immigration status and paperwork in minutes, and that the service is available 24/7/365.
We will soon be offering this service to all of our corporate clients. To learn more about this system, feel free to call or e-mail the attorney or paralegal who is responsible for your company's immigration cases.
7. USCIS Proposes Fee Increase for Immigration Applications
On February 3, the U.S. Citizenship and Immigration Services (USCIS) proposed raising filing fees on applications and petitions for immigration and naturalization benefits by an average of $55.
For example, the filing fee for form I-129 will rise from $130 to $185; I-131 from $110 to $165; I-130 from $130 to $185; I-131 from $110 to $165; I-140 from $135 to $190; and I-485 from $225 to $315 (Yes, an increase of $90!)
Imagine a family of four applying for adjustment of status based on an approved labor certification. They are required to submit an I-140, four I-485s, four I-765s, four I-131s and four sets of fingerprints. Currently, the fees for the family would be as follows: I-140 ($135); four I-485s ($900); four I-765s ($480); four I-131s ($440) and four sets of fingerprints ($200). The total is $2,155. Under the proposed fees, this would rise to $2,890. And since the Immigration Service issues EADs and Advance Parole for one year only even though some service centers take three years or more to decide I-485 applications, it would cost the family another $1,360 each year to renew their EADs and Advance Paroles. All in all, the filing fees would amount to over $5,000.
Now, that's quite a chunk of change!
The government talks about encouraging permanent residents to become U.S. citizens. Under the proposed regulations, the cost of applying for naturalization will increase from $260 to $320, not to mention the fingerprinting fee which will increase from $50 to $70. As recently as 1985, it cost $35 to apply for naturalization, and the INS took your fingerprints for free. (Editor's Note: Compared with the filing fees in place when I started working for the INS in 1976, I remember thinking that the 1985 fees were outrageously high!)
One might think that huge increases in filing fees would be accompanied better service. In 2000, the Congress amended AC-21 to provide that the goal was to process applications for permanent residence in no more than 180 days and petitions for temporary status in 30 days. Has the agency met this goal?
Processing times have ballooned during the past four years. In Phoenix, the CIS office is currently processing I-485s submitted in April 2001. In both Houston and Harlingen, Texas, I-485s are backlogged to June 2002. Things are even worse at the Texas Service Center which is adjudicating I-485s submitted in April 2001.
Obviously, the security checks following September 11th have slowed the system to a crawl. However, one would never guess how much USCIS backlogs have grown by reading the agency's press release which accompanies its request for higher filing fees:
"In the area of customer service, USCIS eliminated the lines at many of its highest volume offices, introduced on-line options for application filing and case status updates, and established a bilingual, toll-free customer help-line."
In our opinion, before raising filing fees sky high, USCIS should first institute some simple reforms which would eliminate millions of applications thereby reducing the agency's workload and making it more efficient. Here are some suggestions: First, since it takes USCIS two to three years to decide an application for adjustment of status, why not make EADs and advance paroles valid for 2-3 years at a time? Second, the USCIS produces Requests for Evidence (RFEs) the way a winter blizzard produces snowflakes. Many of these RFEs are unnecessary. Frequently, the information they request is either contained in the initial application or is superfluous. The government should study how to eliminate unnecessary RFEs. Finally, why must a multimillion dollar corporation which submits dozens of petitions with USCIS every year have to demonstrate their ability to pay each employee's salary over and over again? Is it likely that Microsoft, Intel or General Motors suddenly lost their ability to pay an employee his salary since they submitted their previous nonimmigrant or immigrant petition?
Improving the efficiency of the USCIS may make another fee increase unnecessary.
Persons wishing to comment on USCIS's proposed fee increases may do online by writing to rfs.regs@dhs.gov Put "CIS No. 2233-02" in the subject line. Comments must be submitted on or before March 4, 2004
We have posted the proposed regulations online at
https://www.shusterman.com/pdf/cisfees204.pdf
The regulations include a table of both the current and the proposed fees. We link to the official News Release entitled "USCIS Proposes Fee Adjustment to Improve Service" and a historical table of filing fees from fiscal year 1985 to the present from our "Filing Fees" page at
https://www.shusterman.com/toc-fp.html (Link no longer operational.)
8. Health Care: Time for Congress to Revisit the VisaScreen
On January 11, the Philadelphia Inquirer published an article which was highly critical of the Commission on Graduates of Foreign Nursing Schools (CFGNS), the company which grants healthcare ("VisaScreen") certificates to foreign-born nurses and other health care workers. According to the article, CGFNS's fee ($325) is more than an RN in the Philippines makes in a month, and the CGFNS's gross income has risen from $2.5 million in 1996 to over $11 million in 2002. However, the article states that despite this rapid rise in gross income "according to the company, between a third and a half of the 1,300 daily phone calls to its customer-service line in Philadelphia – a quarter from overseas – end in busy signals, hang-ups or automatic disconnects after a long wait."
Barbara Nichols, the CEO of CGFNS countered that the company had "invested millions of dollars to improve customer service and will continue to do what is necessary to better serve the needs of those who rely on us".
In our opinion, the debate over whether CGFNS is adequately performing its functions, while important, is secondary to whether the VisaScreen process is necessary to insure the quality of foreign-born health care workers, or is duplicative of the functions of the state licensing boards.
Congress never held legislative hearings on the need for a national organization to scrutinize the qualifications of nurses and other health care professionals prior to the passage of the 1996 law with its VisaScreen requirement.
We currently have a crazy-quilt system in which a nurse must pass a CGFNS predictor exam before she can take the state licensing exam (in 40 states). Then, before she can obtain permanent residence, she must obtain a VisaScreen certificate, also from CGFNS. These requirements result in wasted time and money for U.S. hospitals in dire need of additional nurses.
The current law is both overinclusive and underinclusive. The law requires even a foreign-nurse who received her education in the U.S. to obtain a VisaScreen certificate, presumably to certify that her U.S. education, training and licensure are equivalent to U.S. education, training and licensure. This is utter nonsense. On the other hand, if a VisaScreen certificate is an essential document for insuring the qualifications of foreign-born nurses, why are nurses who immigrate by means other than employment-sponsorship (e.g., by marrying a U.S. citizen) exempt from the requirement?
On July 25, 2004, the VisaScreen requirement is scheduled to be extended to cover not only immigrants, but also nonimmigrants, thousands of whom are already licensed and employed in the U.S. In our opinion, before this occurs, Congress should take a second look at whether the VisaScreen requirement is really necessary.
9. Chat Schedule, Transcripts, Audios & Videos
Deleted
10. Answer to the January 2004 Immigration Trivia Quiz
In our January 2004 immigration trivia quiz, we asked subscribers to name as many immigrant winners of the Oscar for Best Director as they could, their country of origin and the film for which they won the award.
And the winner is…
Dear Mr. Shusterman,
My answers are below. I hope I win because I really would like to talk to you. I am an immigrant from Ecuador. I came 12 years ago and I am a web programmer in San Clemente, California.
I have been subscribed to your newsletter for over 2 years now, and it has helped me tremendously. I solved the quiz using google as most of your past winners, the Academy Awards site provided all the winners, so then I research a little bit on all of them. It took me 1.5 hrs.
I appreciate very much all you do and all the info you provide. I need to submit some applications to the INS soon and sure will need your help.
Thanks again. I'm crossing my fingers :-)
Patricia Nieto
1927/28 (1st)
DIRECTING (Comedy Picture)
* Lewis Milestone — Two Arabian Knights
born in the Ukraine came to the U.S. as a teenager
SPECIAL AWARD
* To Charles Chaplin, for acting, writing, directing and producing 'The Circus.'
Born in 16 April 1889, London, England, UK
1928/29 (2nd)
DIRECTING
* Frank Lloyd — The Divine Lady
Scottish-born Frank Lloyd came to the U.S. in 1913
1929/30 (3rd)
DIRECTING
* Lewis Milestone — All Quiet on the Western Front
born in the Ukraine came to the U.S. as a teenager
1932/33 (6th)
DIRECTING
* Cavalcade — Frank Lloyd
Scottish-born Frank Lloyd came to the U.S. in 1913
1934 (7th)
DIRECTING
* It Happened One Night — Frank Capra born in Italy
1936 (9th)
DIRECTING
* Mr. Deeds Goes to Town — Frank Capra born in Italy
1938 (11th)
DIRECTING
* You Can't Take It with You — Frank Capra born in Italy
1942 (15th)
DIRECTING
* Mrs. Miniver — William Wyler born in Mulhouse, Germany
1943 (16th)
DIRECTING
* Casablanca — Michael Curtiz born in Budapest, Hungary
1945 (18th)
DIRECTING
* The Lost Weekend — Billy Wilder born in Sucha, Austria-Hungary
1946 (19th)
DIRECTING
* The Best Years of Our Lives — William Wyler born Mulhouse, Germany
1947 (20th)
DIRECTING
* Gentleman's Agreement — Elia Kazan born in Constantinople, Ottoman Empire
1953 (26th)
DIRECTING
* From Here to Eternity — Fred Zinnemann born in Vienna, Austria
1954 (27th)
DIRECTING
* On the Waterfront — Elia Kazan born in Constantinople, Ottoman Empire
1957 (30th)
DIRECTING
* The Bridge on the River Kwai — David Lean born in Croydon, England
1959 (32nd)
DIRECTING
* Ben-Hur — William Wyler born in Mulhouse, Germany
1960 (33rd)
DIRECTING
* The Apartment — Billy Wilder born in Sucha, Austria-Hungary
1962 (35th)
DIRECTING
* Lawrence of Arabia — David Lean born in Croydon, England
1963 (36th)
DIRECTING
* Tom Jones — Tony Richardson born in Shipley, England
1966 (39th)
DIRECTING
* A Man for All Seasons — Fred Zinnemann born in Vienna, Austria-Hungary.
1967 (40th)
DIRECTING
* The Graduate — Mike Nichols born in Berlin, Germany
1968 (41st)
DIRECTING
* Oliver! — Carol Reed born in London, England
1969 (42nd)
DIRECTING
* Midnight Cowboy — John Schlesinger born in London, England
1970 (43rd)
DIRECTING
* Patton — Franklin J. Schaffner born in Japan to American parents
1975 (48th)
DIRECTING
* One Flew Over the Cuckoo's Nest — Milos Forman born in Czechoslovakia
1982 (55th)
DIRECTING
* Gandhi — Richard Attenborough born in Cambridge, England
1984 (57th)
DIRECTING
* Amadeus — Milos Forman born in Czechoslovakia
1987 (60th)
DIRECTING
* The Last Emperor — Bernardo Bertolucci born in Parma, Italy
1996 (69th)
DIRECTING
* The English Patient — Anthony Minghella born in Isle of Wight, England
1997 (70th)
DIRECTING
* Titanic — James Cameron born in Kapuskasing, Ontario, Canada,
1999 (72nd)
DIRECTING
* American Beauty — Sam Mendes born in Redding, England
2002 (75th)
DIRECTING
* The Pianist — Roman Polanski born in Paris, France
Editor's Note: Although all of the above directors were foreign-born, not all were immigrants. However, many of Hollywood's most legendary directors, including Frank Capra, Billy Wilder, Fred Zinnemann, William Wyler, Mike Nichols and Milos Forman immigrated to the U.S. In case you are wondering, British-born immigrant Alfred Hitchcock was nominated for the Best Director Oscar on six occasions, but never won the award. This year, three of the five persons nominated for Best Director are foreign-born including Peter Jackson (New Zealand), "Lord of the Rings"; Peter Weir (Australia), "Master and Commander" and Fernando Meirelles (Brazil), "City of God".
February 11, 2004
Carl Shusterman
Certified Specialist in Immigration Law, State Bar of California
Former U.S. Immigration & Naturalization Service Trial Attorney (1976-82)
Board of Governors, American Immigration Lawyers Association (1988-97)
Phone: (213) 623-4592 Fax: (213) 623-3720
Law Offices of Carl Shusterman, 600 Wilshire Blvd., Suite 1550
Los Angeles, California 90017
"The question is whether we are to abandon the standards and habits of a free society, fleeing the risks of freedom for the deadlier risks of oppression."
– I.F. Stone
Newsletter US Immigration Update February 2004 – Quick Links
About Us
Back Issues of Our Newsletter
Citizenship
Client Testimonials
Forms Download
Green Cards
Job Search
PERM
Processing Times
Schedule a Legal Consultation
Subscribe to Our Newsletter
Success Stories
Temporary Visas
Visa Bulletin