Volume Six, Number Two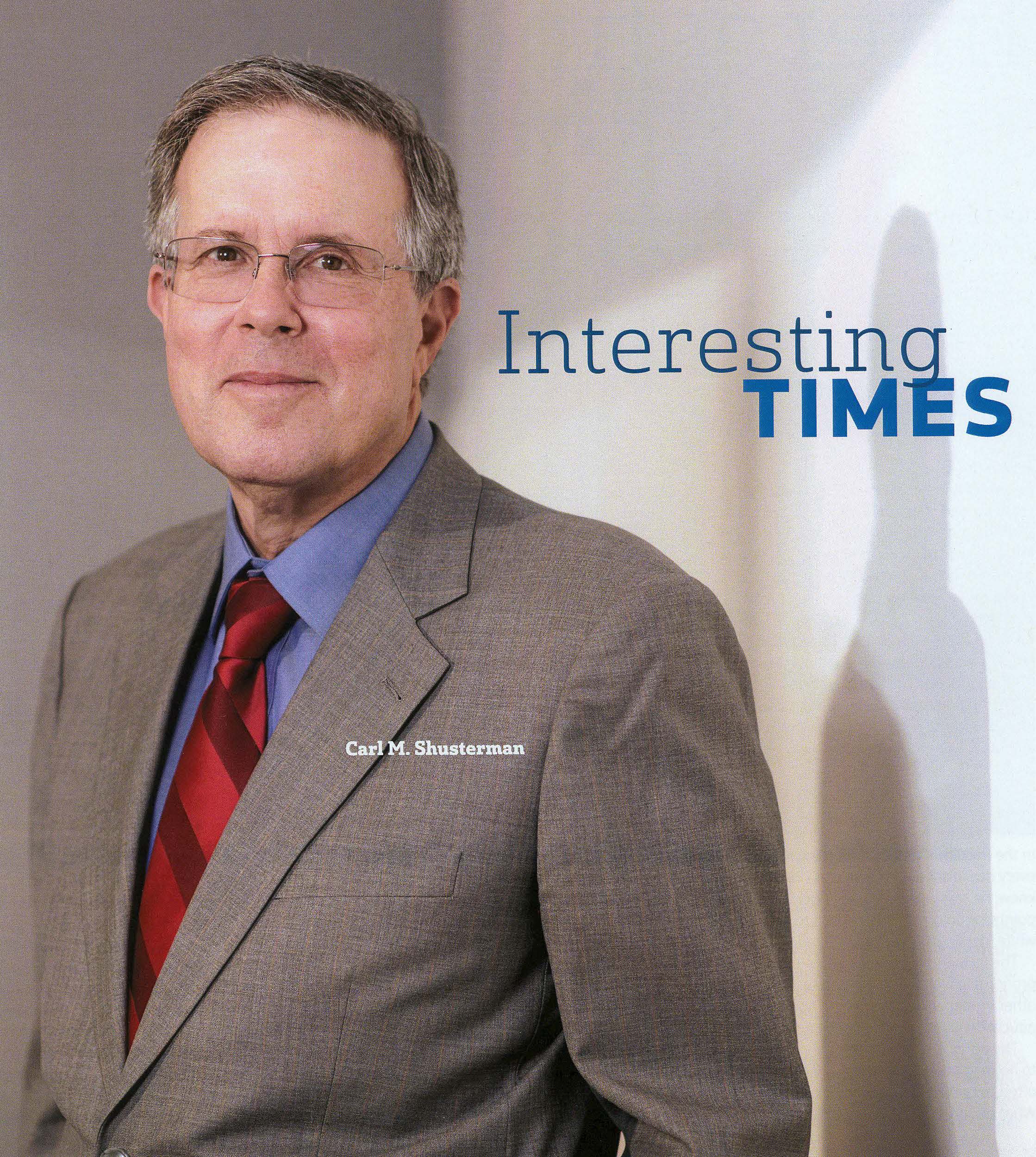 SHUSTERMAN'S IMMIGRATION UPDATE is the Web's most popular e-mail newsletter regarding U.S. immigration laws and procedures with over 40,000 subscribers located in more than 150 countries. It is written by a former INS Trial Attorney (1976-82) with over 30 years of experience practicing immigration law.
Published by the Law Offices of Carl Shusterman, 600 Wilshire Blvd, Suite 1550, Los Angeles, California, 90017. Phone: (213) 623-4592 x0.
Subscribe to our E-Mail Newsletter, join the conversation on our Immigration Facebook Page, follow our Blog Posts and subscribe to our "How-To" Immigration Videos.
Client Reviews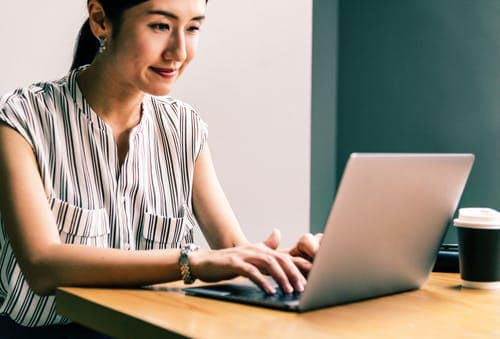 Very Efficient and Professional!
"I would like to thank the team of Carl Shusterman's Office who took care of my application for naturalization. Everything went well and very fast! Very efficient and professional!"
– Jennie Kil, San Francisco, CA
Read More Reviews
Zoom Consultations Available!
Newsletter US Immigration Update February 2001
This month's issue contains the following topics:
NEWS FLASHES:
Asylum I: In the December 2000 issue of SHUSTERMAN'S IMMIGRATION UPDATE, we reported on the Justice Department's proposed gender-based asylum regulations.Also, in one of her final acts as Attorney General, Janet Reno overturned Matter of R-A- (Interim Decision 3403, BIA 1999) and remanded the case of Rodi Alvarado to the BIA to determine whether she should be granted asylum based on the extreme violence inflicted on her by her husband, and failure of the Guatemalan police to protect her. See  https://www.shusterman.com/newsletterusimmigrationdecember2000.html#6
Asylum II: Do you need to find country-specific information about asylum written by INS asylum examiners? The INS web site contains over 100 entries regarding about 60 countries written during the past three years.
Educational TV Series on Immigrants: Oscar-nominated actor Mr. Pat Morita is currently hosting a 9-part series for multicultural audiences, especially America's immigrants, refugees and everyone arriving to our shores from other lands. The series promotes integration, inclusiveness, and individual effort as a means to achieving the American Dream. For more information please visit:  http://www.pbs.org/pioneerliving/
EOIR: The agency which is the employer of over 220 Immigration Judges around the U.S. is in hot water with the Labor Department. The Judges union, the National Association of Immigration Judges (NAIJ), has attempted to engage in collective bargaining with the EOIR since 1998. Negotiations broke down after a week-long session early in 1999. Last December, the Federal Labor Relations Authority (FLRA) issued a complaint against the EOIR for failing to bargain in good faith with the NAIJ. An administrative law judge will hold a hearing on the complaint on April 17, 2001. Wouldn't it be ironic if the judge holds that the EOIR, an agency formed to provide due process to immigrants, is violating the statutory right of Immigration Judges to bargain collectively?
Late Amnesty: The LIFE amendments, which were signed into law on December 21, 2000, provide relief for late amnesty filers. The law gives the INS 120 days to issue regulations which would provide class members under the CSS, LULAC and Zambrano lawsuits one year to apply for permanent residence.Meanwhile, a number of important developments affecting the rights of late amnesty filers are taking place in the Federal Courts. For an excellent summary of recent events in this area. and scroll down to "Current status of late amnesty cases and litigation".
NAFTA: The INS has proposed adding actuaries and plant pathologists to the list of occupations eligible for Trade NAFTA (TN) status. For a complete list of the current occupations eligible for TN status, see TN VISAS FOR CANADIAN & MEXICAN PROFESSIONALS  and scroll down to "Canadian and Mexican Professionals Under NAFTA (TN)".
Premium Processing Fee: Just before the conclusion of the lame-duck legislative session in November 2000, there was enacted a new premium processing package which provided that some INS applications would be adjudicated quickly (approximately 15 days) upon payment of a $1,000 fee. See https://www.shusterman.com/premiumprocessingimmigration.htmlOn January 12, the INS announced that it is considering implementing such a program this spring for certain nonimmigrant petitions (possibly for L, O and/or P petitions).
Regulations: Shortly after taking office, the Bush Administration announced that all proposed and final regulations which had not yet gone into effect would be reviewed before doing so. There is a 60-day moratorium on new regulations. Unfortunately, the new H-1B regulations – which are extremely burdensome upon employers – went into effect just before President Bush assumed the Presidency.
1. February 2001 State Department Visa Bulletin
For the Family categories, no category advanced more than a single week. Anyone with an old family-based preference date should be looking for a faster way to immigrate to the U.S., through their employment, the green card lottery, etc. Some FB numbers are currently unavailable. They will be posted on our web site soon.
On the Employment side, only the worldwide and Indian numbers are available. We hope to post the complete February 2001 Visa Bulletin online within the next 24 hours. With the exception of unskilled workers, all worldwide EB numbers remain current (no backlog). The Indian EB-2 and EB-3 numbers moved a little more rapidly than they did in January, seven weeks and five weeks, respectively. Because of the "recapture" provisions of the new H-1B law, we expect that within six to twelve months, the backlogs in the EB-2 and EB-3 categories will all but disappear. Hopefully, the February 2001 Visa Bulletin will contain some explanation by the State Department as to why the long backlogs remain. We suspect that the INS is retarding the progress of the EB-2 and EB-3 dates by approving more employment-based applications for adjustment of status. A lot of our clients are happy that the INS has approved their cases! The priority date for unskilled workers advanced three and one-half months to November 15, 1996.
For an explanation of what the categories, dates and symbols listed below mean, see
https://www.shusterman.com/greencardsthroughrelatives.html
and
https://www.shusterman.com/greencardsthroughemployment/
 APPLICATION FINAL ACTION DATES FOR EMPLOYMENT-BASED PREFERENCE CASES–
| Categories | Worldwide | China (PRC) | India | Mexico | Philippines |
| --- | --- | --- | --- | --- | --- |
| 1st | Current | Current | Current | Current | Current |
| 2nd | Current | 11-01-99 | 04-01-00 | Current | Current |
| 3rd | Current | 08-15-98 | 05-01-97 | Current | Current |
| Unskilled | 11-15-96 | 11-15-96 | 11-15-96 | 11-15-96 | 11-15-96 |
| 4th | Current | Current | Current | Current | Current |
| Religious | Current | Current | Current | Current | Current |
| 5th Non-Regional Center (C5 and T5) | Current | Current | Current | Current | Current |
| 5th Regional Center (I5 and R5) | Current | Current | Current | Current | Current |
FAMILY CATEGORIES
 APPLICATION FINAL ACTION DATES FOR FAMILY-SPONSORED PREFERENCE CASES
These dates are consistent with prior visa bulletin priority dates.
|  Categories | World | China | India | Mexico | Philippines |
| --- | --- | --- | --- | --- | --- |
| 1st | 03-01-99 | 03-01-99 | 03-01-99 | 04-22-94 | 05-08-88 |
| 2A | 08-08-96 | 08-08-96 | 08-08-96 | 10-01-94 | 08-08-96 |
| 2B | 06-22-93 | 06-22-93 | 06-22-93 | 10-15-91 | 06-22-93 |
| 3rd | 05-08-96 | 05-08-96 | 05-08-96 | 07-15-95 | 11-15-87 |
| 4th | 09-15-89 | 09-15-89 | 02-22-88 | 09-15-89 | 08-01-79 |
2. Immigration Government Processing Times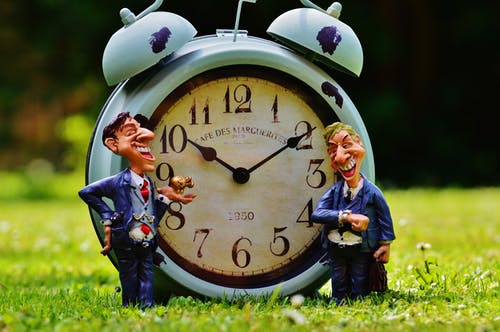 We link to the most recent immigration waiting times for each of the four USCIS Service Centers, the National Benefits Center and the Administrative Appeals Office. We also link to the processing times of all of the 83 USCIS District Offices and Sub-offices. We link to the Labor Department's page entitled "Processing dates for labor certification applications". Finally, we link to the State Department's "Visa Wait Times" page.
3. LIFE Amendments: The Whole Story All On A Single Page!
Even before former President Clinton signed the LIFE Amendments on December 21, 2001, we posted FAQ's on our site.
We also posted an audio explanation regarding §245(i) at Link to audio no longer available
The day after the bill was signed into law, we conducted a free online chat entitled "Section 245(I) And Other Immigration Benefits". See
Link to chat no longer available
We also provided information to the news media (National Public Radio, Orange County Register, Miami's El Nuevo Herald, KNX Radio and a host of other media outlets) and hired a former INS officer full-time to conduct 15-minute interviews (under the direction of Yours Truly) to assess callers' eligibility for benefits under the reauthorized §245(i).
During the past few weeks, we have submitted dozens of family-based visa petitions and a number of employment-based visa petitions, primarily for registered nurses, to the INS as well as an increasing number of applications for labor certification to the Department of Labor.
Yet, as we get closer and closer to the April 30th filing deadline, it is clear to me that most people do not understand how important it is to qualify for benefits under §245(i).
How I dread having to explain to someone who consults with me this May that he has missed out on his last, best hope to legalize his immigration status in the U.S.
With the unemployment rate at a 30-year low, the chances of qualifying for §245(i) benefits through the filing of an application for labor certification are very inviting. Out-of-status caregivers, nannies, foreign-car mechanics, licensed vocational nurses and a variety of professionals may qualify for green cards if they act quickly. Without question, IT professionals, school teachers, engineers, physicians, therapists and registered nurses will all qualify. Anyone with a job, or a job offer, where the employer cannot find a U.S. worker to fill the job may qualify.
What else can we do to get the word out?
Well, several weeks ago we decided to create a centralized location where our readers could access our FAQ's, chat transcripts, audio, and all governmental documents concerning not only §245(i), but the other provisions of the LIFE amendments including the expanded "K" visa for spouses and fiancees of U.S. citizens, the "V" visa for certain spouses and children of lawful permanent residents, the benefits for late amnesty files, as well as the complete text of the LIFE amendments. See https://www.shusterman.com/lifeactof2000.html
We continue to add documents to this page as soon as they are issued. Want to see the new INS interpretation of §245(i) which was issued on January 26, 2001? See https://www.shusterman.com/pdf/245iimmigrationmemo2001.pdf
(PDF File)
The January 26th interpretation reaffirms the validity of two INS memos from 1999 interpreting §245(i). See https://www.shusterman.com/245iemploymentbased.html
Or perhaps you would like to read the State Department's comprehensive memorandum regarding the processing of both "K" and "V" visas? Neither type of visa can be issued until there are regulations in place. "V" visas are only a temporary part of the law, and will be processed like immigrant visas. The expanded "K" visa is a permanent part of the law, and can only be issued in the country where the marriage occurred. Want to know more? See https://www.shusterman.com/v-and-k-visaprocessingmemo2001.html
As they say, "the ball is in your court"! Take a little extra time and read these and other materials that we have posted online. We will continue with our free online chats. The next chat will occur on Thursday, February 15th and is entitled "Section 245(I) And Benefits Through Employment". See Topic #9 below.
If you need further assistance, please See https://www.shusterman.com/schedule-immigration-consultation/
complete the form and schedule a paid consultation. Don't get caught after the April 30, 2001 deadline saying, "If only I had known…"

4. New Administration, New Congress, New Attitude?
A lot of changes have occurred in the Administration and the Congress since our January 2000 newsletter. We have a new President and a new Attorney General. Although the Republicans narrowly retained power in both the Senate and the House of Representatives, the Chairmen of the Immigration Subcommittees in both chambers have changed.
Precious little was said about immigration by President Bush during the election campaign. We do know that he wants to split the INS into two agencies, that he wants to bring down processing times at the INS, that he was in favor of lifting the H-1B cap, and that he disapproves of a "blanket amnesty".
The new Attorney General, John Ashcroft, responded to many questions by his former Senate colleagues before being confirmed. Some of these questions concerned immigration.
Mr. Ashcroft stated that he would "strongly support the President's proposal to reform the INS comprehensively and divide it into separate service and enforcement agencies". He also stated that he was "troubled by some of the stories that have emerged as a result of the 1996 law" although he did not provide any specifics as to what he would do to help change the 1996 law, a law which he supported as a U.S. Senator.
Mr. Ashcroft also indicated that he supports President Bush's efforts to reduce current processing times from 3 to 5 years down to 180 days.
The Democratic membership is the same as in the 106th Congress (1999-2000). There are three Republican freshmen who have replaced colleagues no longer on the subcommittee.
The new Chairman of the Subcommittee is George Gekas (R-PA), a ten-term congressman who, as an attorney, previously handled a number of immigration cases.
The so-called "Americans for Better Immigration" (ABI), an anti-immigrant group, gave Rep. Gekas a "B-" grade for his career record on immigration issue, and a "B+" based on his recent votes. Such ratings provide little cause for optimism for pro-immigrant groups except when compared with ABI's "A" rating for outgoing chairman Lamar Smith.
Chairman Gekas has been a consistent supporter of reducing the number of legal immigrants to the U.S. by 30-40%. On the other hand, he has been a supporter of increasing the H-1B cap, voted against a large, new migrant worker bill in 1996, and, in the same year, voted with the minority to continue the H-1A program for registered nurses. He also voted against ending the §245(i) program in 1997.
In short, Chairman Gekas is not an idealogue on immigration issues. In a news release, dated January 31, 2001, Rep. Gekas stated that
(He) plans to explore the issues of reforming the Immigration and Naturalization Service (INS), the practice of determining the status of aliens, revising the oath of citizenship with more modern and less legal language, investigating current immigration law enforcement procedures, visa, and illegal entry problems.
In short, it looks like Chairman Gekas is a person who pro-immigrant groups can work with. We hope that the House Subcommittee on Immigration and Claims will no longer be the place where positive immigration legislation dies.
On January 30, 2001, the new Chairman of the House Judiciary Committee James Sensenbrenner (R-WI) and the ranking minority member John Conyers (D-MI) released a memo detailing the topics for immigration hearings to be held by both the full committee and the immigration subcommittee.
As soon as the new INS Commissioner and the Chairman of the Senate Committee on Immigration are named, we will provide you with information concerning their background, and their goals.

5. Immigration Trivia Quiz:
Quiz Removed.
6. Supreme Court To Hear Two Important Cases Regarding 1996 Laws
With the passage of the 1996 immigration laws (AEDPA and IIRIRA), Congress, under the guise of "cracking down" on illegal aliens, amended the law in such a way as to deprive lawful permanent residents and their citizen spouses and children of due process of law. It prohibited Immigration Judges from hearing most cases involving applications for waivers of deportation, and stripped the Federal Courts of much of their authority to review deportation orders. The amendments were often poorly drafted and ambiguous.
Now, over four years later, the U.S. Supreme Court will determine the reach of 1996 laws. In April, the high court will hear two cases, both decided by the U.S. Court of Appeals for the 2nd Circuit.
In the first case, INS vs. St. Cyr, 229 F.3d 406 (2d Cir. 2000), the Court held that a Federal District Court had properly granted a Petition for a Writ of Habeas Corpus to Mr. St. Cyr, a lawful permanent resident who had pled guilty to a drug offense before the enactment of the 1996 laws.
On the merits, the Court held that the bar on applying for a waiver of deportation under §212(c) did not apply when an alien pled guilty or nolo contendre to an aggravated felony prior to the enactment of AEDPA and IIRIRA on April 24 and September 30, 1996, respectively.
The Court held that because there was no clear evidence that the 1996 laws prohibited a person with a conviction which predated the laws from applying for a waiver of deportation, and quoted U.S. Supreme Court Justice Antonin Scalia for the proposition that "elementary considerations of fairness dictate that individuals should have an opportunity to know what the law is and to conform their conduct accordingly; settled expectations should not be lightly disrupted."
The government's Petition for a Writ of Certiori raises the following questions: (1) Whether the district court had habeas corpus jurisdiction over the respondent's challenge to his final removal order; and (2) Whether the BIA properly concluded that the respondent is not eligible for discretionary relief under INA §212(c) because his removal proceedings were commenced after the repeal of §212(c) became effective.
In the second case, Calcano-Martinez vs. INS, 232 F.3d 328 (2d Cir. 2000), the Court was asked to decide whether the 1996 laws prohibited all Federal Courts from reviewing cases involving convictions involving "aggravated felonies", a category that was significantly expanded by IIRIRA.
Petitioner Deboris Calcano-Martinez is a native of the Dominican Republic. She was admitted to the U.S. as a lawful permanent resident in 1971. At that time, she was three years old. She has four children who are U.S. citizens. In 1996, she was convicted of attempted criminal sale of heroin in the third degree.
Petitioner Sergio Madrid is a native of Mexico who resided illegally in the U.S. until he became a lawful permanent resident at the age of 17. He was convicted in 1994 for sale of a controlled substance in the second degree.
Petitioner Fazila Khan is a native of Guyana who was admitted to the U.S. as a lawful permanent resident in 1987. Her mother, sister, various aunts and uncles and her four-year old daughter are all U.S. citizens. In 1997, she was convicted of using a telephone to facilitate the distribution of heroin.
All three petitioners were ordered deported by Immigration Judges. After the BIA affirmed these orders, all three filed Petitions for Review with the Federal Appeals Court, and later filed a Petitions for Writs of Habeas Corpus in the Federal District Courts. Their habeas petitions were either dismissed without prejudice pending decisions by the Federal Appeals Court or are currently pending.
The INS argued to the Court that the 1996 immigration laws prohibit judicial review via habeas corpus actions of deportation orders based on criminal convictions, but that Federal Appeals Courts retain jurisdiction to review deportation orders where "substantial constitutional" issues are raised. Two Federal Appeals Courts have agreed with the INS position (the 5th and the 11th Circuits), while two others (the 3rd and the 9th Circuits) have held that the laws do not divest the District Courts of their habeas corpus authority in deportation cases.
The 2nd Circuit had previously considered the proper scope of judicial review under IIRIRA's "transitional rules", but these are the first cases where the Court had to rule on judicial review of deportation orders under the law's permanent rules.
The Court held that while the law clearly prohibits Federal Appeals Courts from reviewing these deportation orders, the law is silent with respect to whether the right of habeas corpus is affected.
In a 3-0 ruling, the Court stated that reading the law to preserve the right to habeas corpus "avoids the novel and profound constitutional questions" that would arise from denying a right guaranteed by the Constitution. Although the Court ruled that it was without jurisdiction to hear the direct appeals from the three petitioners, it advised them of their right to seek habeas corpus relief in the Federal District Courts.
The Appeals Court ruled that the District Court had jurisdiction under the habeas statute to decide whether persons with convictions predating the 1996 laws (AEDPA and IIRIRA) could apply for waivers of deportation under former §212(c).
The American Civil Liberties Union (ACLU) submitted a Petition for a Writ of Certiori which raised the following questions: (1) Whether the court of appeals correctly concluded…that it lacked jurisdiction on direct petition for review over petitioner's statutory and constitutional challenges to their final removal orders, but that the district courts had habeas corpus jurisdiction to entertain these challenges…; and (2) Whether (IIRIRA) violates the Suspension Clause, Article III, or the Due Process Clause of the Fifth Amendment if it precludes all review of petitioners' constitutional or statutory claims.
For those who are interested in the briefing schedules in these cases which will occur between February and April, See http://supct.law.cornell.edu/supct/html/011201.ZR.html
Those who are interested in the practical effects on judicial review contained in the 1996 immigration law may wish to read an informative 1997 interview with Lucas Guttentag, Director of the ACLU Immigrants' Rights Project and counsel for the petitioners in both cases, entitled "New Immigration Law Threatens People and Principles" at http://www.aclu.org/issues/immigrant/hmir.html

7. State Department's Affidavit of Support Web Site
"Immigration form, big enough to keep me warm…" goes the song. We have written extensively about the 9-page affidavit of support form many times in the past few years. The form has been a substantial pain in the neck for immigrants and their lawyers alike.
Now, the State Department has established a web site devoted specifically to assisting persons in properly completing and submitting the form. We link to the new State Department site at https://www.shusterman.com/affidavitofsupportimmigration/
The State Department, in its guidance to the public, appropriately inserts the following caveats:
The Affidavit of Support Forms I-864 and I-864A are complex and have proven difficult for some to complete correctly. We hope that this website will help, but be sure to include all of the supporting documents when requested in either form.
The failure to include the correct documents can lead to significant delays in the process. In fact, in those cases where the Form I-864 is required, the failure to provide a complete Form I-864 can lead to the denial of the immigrant visa. Paying careful attention to detail at the beginning can make everything much easier at the time of the immigrant visa interview.
The DOS Affidavit of Support web site is divided into the following five subsections:
Welcome
The Process Explained
The Form(s) Explained
Complete the Form(s)
Where to send the I-864
The site allows you to complete the form "interactively", print it out, sign it in front of a notary public, and mail it, with the appropriate fee, if required, to (1) your relative who is applying for an immigrant visa (in which case, they will bring the completed form with them to the interview) or for adjustment of status (in which case, they will include the form in their adjustment of status packet), or to (2) the National Visa Center, P.O. Box 952200, St. Louis, Missouri if your relatives will be interviewed for an immigrant visa in any of the following countries: Mexico, Canada, China, Colombia, Dominican Republic, Haiti, Albania, Guyana or Sierra Leone.
Kudos to the State Department for creating such a helpful site.
We also link to the INS's excellent page entitled "How do I file an affidavit of support for a relative?" at https://www.shusterman.com/affidavitofsupportimmigration/
The INS includes, among other useful information, the latest Poverty Income Guidelines.
To download any of the following forms:
I-864: Affidavit of Support
I-864A: New Affidavit of Support Contract Between Sponsor and Household Member
I-864 Package: (I-864, I-864A and I-865)
I-865: Sponsor's Notice of Change of Address
go to our free INS forms download page at https://www.shusterman.com/formsusimmigration/

8. Health Care Workers: INS Regulations Issued, Finally!
In 1996, Congress added §343 to the immigration law to require that certain healthcare workers have their education, experience, foreign licenses and English-language ability evaluated before being permitted to immigrate through their employment.
Although, the government stopped allowing these health care workers obtain green cards as soon as the law was enacted on September 30, 1996 (Health care workers with temporary visas currently receive automatic §343 waivers, renewable annually.), the first set of INS regulations which covered only nurses and occupational therapists were published in response to Federal lawsuit filed by the American Immigration Law Foundation (AILF) and the law firm Dechert, Price and Rhoads. The INS regulations were issued on October 14, 1998 and became effective on December 14, 1998). See https://www.shusterman.com/newsletterusimmigrationnovember1998.html#5
INS issued regulations for physical therapists on April 30, 1999 (effective June 29, 1999). See https://www.shusterman.com/newsletterusimmigrationmay1999.html#6
INS estimated that it would take another year to issue regulations for the remaining health care occupations. However, when another year was about to come to an end without any new regulations in sight, Traci Hong, Esq. of AILF wrote a "demand letter" to the INS on March 15, 2000.
Traci wrote an article in the April 2000 issue of SHUSTERMAN'S IMMIGRATION UPDATE requesting additional plaintiffs for a lawsuit. See https://www.shusterman.com/newsletterusimmigrationapril2000.html#9
AILF filed a lawsuit, Abraham vs. Reno, against the INS on May 20, 2000 demanding that the agency implement the 1996 law by issuing regulations under §343. See https://www.clearinghouse.net/detail.php?id=10077
On September 29, 2000, the AILF and the INS entered into a consent agreement whereby the INS agreed to publish regulations to implement §343 of behalf of all other covered health care professionals by January 19, 2001. Traci wrote an article about the settlement for SHUSTERMAN'S IMMIGRATION UPDATE in October 2000. See https://www.shusterman.com/newsletterusimmigrationoctober2000.html#8
Finally, on January 16, 2001, the INS issued an interim regulation, effective March 19, 2001 (Comments on the interim rule must be submitted before that date.) The full text of the new rule may be accessed at https://www.shusterman.com/visascreenimmigrationregulations11601.
Congratulations to Traci Hong, Esq. and AILF for a job well done!
The new rule applies to the following occupations:
Speech-Language Pathologists and Audiologists
Medical Technologists ("Clinical Laboratory Scientists")
Medical Technicians ("Clinical Laboratory Technicians")
Physicians Assistants
After over four years of deliberation, what organization did the INS choose to issue evaluations of an applicant's education, experience and licensure? The Commission on Graduates of Foreign Nursing Schools (CGFNS), the sole organization which was named in the 1996 legislation and which was designated by the INS in 1998 and 1999 as an evaluating organization for nurses, occupational and physical therapists.
And which organizations did INS choose to administer the English-language examinations required by §343? As was the case with the nurse/therapist regulations issued in 1998, the INS designated both the Educational Testing Service (ETS) and the Michigan English Language Assessment Battery (MELAB). Unlike ETS, MELAB examinations are only administered in the U.S. and Canada.
We link to the CGFNS, ETS and MELAB web sites at https://www.shusterman.com/nurseimmigrationguide.html
The passing English test scores for all the listed occupations with the exception of medical technicians ("clinical laboratory technicians") are as follows:
Educational Testing Service
Test of English as a Foreign Language (TOEFL)
540 (paper-based), 207 (computer-based)
Test of Written English (TWE): 4.0
Test of Spoken English (TSE): 50
MELAB: Final Score – 79, Oral Interview – 3+
The passing test scores for medical technicians ("clinical laboratory technicians") are slightly lower:
Educational Testing Service
TOEFL: 530 (paper-based), 197 (computer-based)
MELAB: Final Score – 77, Oral Interview – 3+
As with nurses and therapists, other health care workers who received their professional education by graduating from schools located in the following countries are exempt from English-language testing: Australia, Canada (except Quebec – sorry, McGill grads), Ireland, New Zealand, and the United States.
Also, like nurses and therapists, not even health care workers who graduated from U.S. schools are exempt from CGFNS certification!

9. Chat Schedule, Transcripts, LegalElite Discussions & Audios
Deleted
10. Answers To January's Immigration Trivia Quiz
Quiz Removed.
Carl Shusterman
Certified Specialist in Immigration Law, State Bar of California, Former U.S. Immigration & Naturalization Service Trial Attorney (1976-82), Board of Governors, American Immigration Lawyers Association (1988-97)
Law Offices of Carl Shusterman, 600 Wilshire Blvd., Suite 1550, Los Angeles, California 90017, Phone: (213) 623-4592 Fax: (213) 623-3720
Newsletter US Immigration Update February 2001 – Quick Links
About Us
Back Issues of Our Newsletter
Citizenship
Client Testimonials
Forms Download
Green Cards
Job Search
PERM
Processing Times
Schedule a Legal Consultation
Subscribe to Our Newsletter
Success Stories
Temporary Visas
Visa Bulletin
February 9, 2001