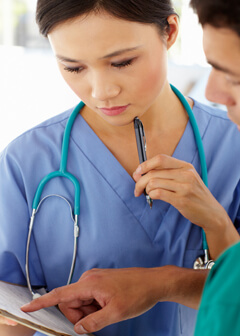 Q1. I've heard that a new regulation was recently issued by the DHS to fully implement the VisaScreen requirement. Is this correct?
A. Yes. On July 25, 2003, the DHS issued a regulation which implements the VisaScreen certification requirement (contained in §343 of the 1996 immigration law) for both immigrant and nonimmigrant health care workers.
Q2. When will the new regulation become effective?
A. The new regulation will become effective on September 23, 2003.
Q3. What occupations are covered by the new VisaScreen regulation?
A. The regulation initially applies to the following occupations:
Nurses (including Registered Nurses and Licensed Vocational/Practical Nurses)
Occupational Therapists
Physical Therapists
Medical Technologists (Clinical Laboratory Scientists)
Medical Technicians (Clinical Laboratory Technicians)
Speech Language Pathologists and Audiologists
Physician Assistants
The regulation leaves open the possibility that other health care occupations may be subject to certification in the future. Physicians are specifically exempted from the certification requirement.
Client Reviews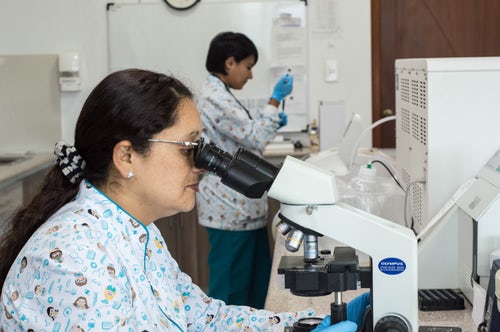 They Are About Providing Solutions
"I am an Internationally Educated Nurse petitioned by US employer and the Law Offices of Carl Shusterman helped me throughout the entire process of my IV application. They were extremely thorough with regard to the instructions and the steps that I needed."
- Francis R., Nashville, Tennessee
Read More Reviews
Zoom Consultations Available!
Q4. Exactly what is being certified, and how long is a certification valid?
A. That the foreign-born health care worker's education, experience, training and English-language ability are equivalent to that of a U.S. health care worker. In addition, the certifying organizations must verify that the worker's foreign license is "unencumbered".
The VisaScreen regulation modifies existing procedures by requiring certification organizations to request diplomas, transcripts and licenses directly from the issuing educational and licensing authorities rather than through the applicant.
The regulation provides that a certification may be submitted to the government at any time within five years of the date on which it is issued.
Q5. What organizations does that regulation authorize to issue certifications, and what organizations may give English-language examinations?
A. The VisaScreen regulation provides that the following organizations may issue certifications to health care workers in the following occupations:
English examinations may be given by the following organizations:
TOEFL and TOEIC applicants must take and pass the Test of Spoken English (TSE) and the Test of Written English (TWE)
IELTS offers its own examinations in both spoken and written English.
Q6. What are the passing scores for the English examinations, and are there any exemptions?
A. The regulation provides for different passing scores for different occupations:
RNs and health care workers requiring the attainment of a baccalaureate degree (other than occupational and physical therapists)TOEFL: Paper-Based 540Computer-Based 207TWE: 4.0TSE: 50TOEIC: 725Plus TWE: 4.0 and TSE: 50IELTS: 6.5 overall with a spoken band score of 7.0. This would require the Academic module.
Occupational and Physical TherapistsTOEFL: Paper-Based 560Computer-Based 220Plus TWE: 4.5 and TSE: 50The certifying organizations may not accept the results of TOEIC or IELTS for occupational or physical therapists.
Occupations requiring less than a baccalaureate degree:TOEFL: Paper-Based 530Computer-Based 197TWE: 4.0TSE: 50TOEIC: 700 plus TWE 4.0 and TSE 50IELTS: 6.0 overall with a spoken band score of 7.0.This would allow either the Academic or the General module.
Exemptions for the English-language examinations: Health care workers who graduated from a college, university, or a professional training school located in Australia, Canada (except Quebec), Ireland, New Zealand, the United Kingdom or the United States.
Q7. Does the certification requirement apply both to immigrants (permanent residents) and to nonimmigrants (employees with temporary permission to work in the U.S.)?
A. The law provides that the certification requirement applies equally to both immigrants and nonimmigrants. However, shortly after the law became effective on September 30, 1996, both the Immigration Service and the State Department imposed the certification requirement on immigrants, and issued blanket waivers for nonimmigrant health care workers.
In an article about INS proposed VisaScreen regulations issued on October 11, 2002, we questioned the wisdom of extending the certification requirement to nonimmigrants as soon as final regulations were issued.
The American Hospital Association, the American Immigration Lawyers Association and 11 other organizations submitted comments urging that due to the severity of the shortage of health care workers in the U.S. and the probability that hospitals would lose the services of existing health care workers, the extension of the certification requirement not be implemented immediately.
The Department of Homeland Security (DHS) heeded these comments. The final regulations provide for blanket waivers of the certification requirement for nonimmigrants seeking admission or readmission to the U.S., extensions of stay or changes of status if the application is approved on or before July 26, 2004. After that date, waivers may be granted on a case-by-case basis.
Q8. What should employers of foreign-born health care workers who are present in the U.S. in nonimmigrant status do to insure that they won't lose the services of these workers?
A. In the case of H-1B, H-1C and TN registered nurses and physical therapists, employers should apply for permanent residence as soon as possible. Workers in other occupations must undergo a lengthy process known as labor certification before they can apply for permanent residence. Employers should make sure that all health care workers subject to the certification requirement become certified as soon as possible.
For more information, see our advice to employers in the November 2002 issue of SHUSTERMAN'S IMMIGRATION UPDATE.
Q9. Are foreign-born health care workers who received their education in the U.S. subject to the certification requirement?
A. A little good news here. In three sets of regulations published in 1998, 1999 and 2001, the INS maintained that the law mandates that even U.S.-trained health care workers are subject to the certification requirement.
On each occasion, we vociferously objected. Countless RNs who were educated in the U.S. had to pay the CGFNS $325 to determine that their U.S. education, training and licenses were equivalent to U.S. education, training and licenses… Duh!
Finally, in the proposed regulations in 2002, the INS requested suggested that a "streamlined process" be adopted for U.S.-educated health care workers. In the final regulations, DHS adopted such a process proposed by the CGFNS. How much will it cost? How long will it take? We don't know yet, but we will inform you as soon as we find out.
Q10. Won't applying the certification requirement to nonimmigrants make it take a lot longer to obtain a temporary visa for a foreign-born health care worker, and what can be done in case of long delays?
A. Absolutely! We can obtain the approval of an an H-1B petition in 15 days or less under the premium processing program for computer professional or an MBA, but come July 26, 2004, RNs will have to spend an extra 3-6 months navigating their way through CGFNS's "VisaScreen" process and the required English exams.
The regulations establish a procedure for organizations to follow in order to issue (or continue issuing) certificates under §343. Such organizations must submit a fully-documented form I-905 with a fee of $230 to BCIS's Nebraska Service Center.
The regulations exempt the CGFNS from this requirement with regard to the seven health care occupations listed in Answer #3 above since the organization is specifically mentioned in the statute. However, the regulations state that "CGFNS will be required to submit information regarding its certification processes via filing of Form I-905 Application for Authorization to Issue Certification for Health Care Workers, without fee with the Director, Nebraska Service Center, in order to enable the DHS to review the content of its certificates for the seven health care occupations, and (the) content of its certified statements for nurses, and ensure compliance with the universal standards set forth in this rule. Like other credentialing organizations, CGFNS will also be subject to ongoing review by the DHS, and termination of credentialing status for noncompliance with this rule."
Certifications for credentialing organization are valid for five years, and may be terminated earlier by the DHS if the organization fails to comply with regulatory standards which include processing requests for certification on a "timely basis".
Although the regulations do not provide a specific mechanism for health care employers, recruiters and workers to comment on the failure of a credentialing organization to process requests for certification on a timely basis, we recommend that such comments be sent to the Director of BCIS's Nebraska Center Center.
Decades of Immigration Experience Working for You
What Can We Help You With - Videos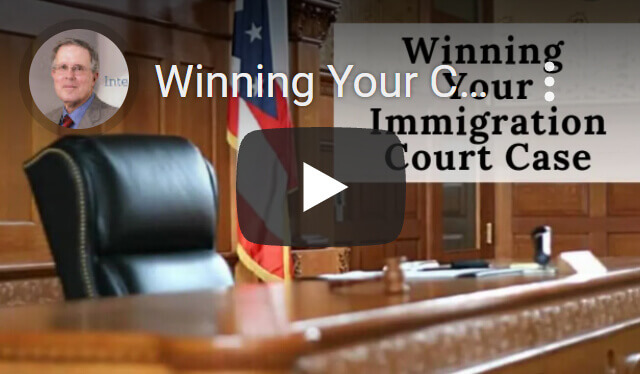 Winning Your Case in Immigration Court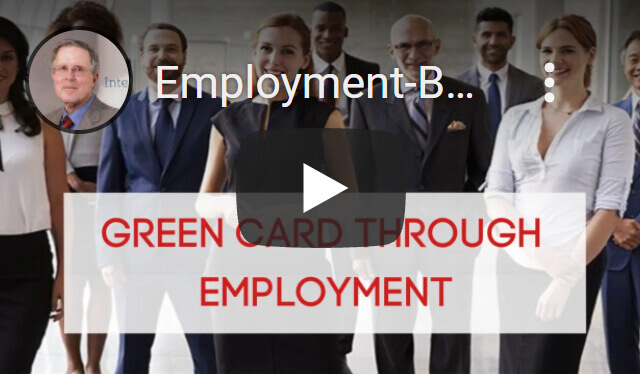 Green Cards through Employment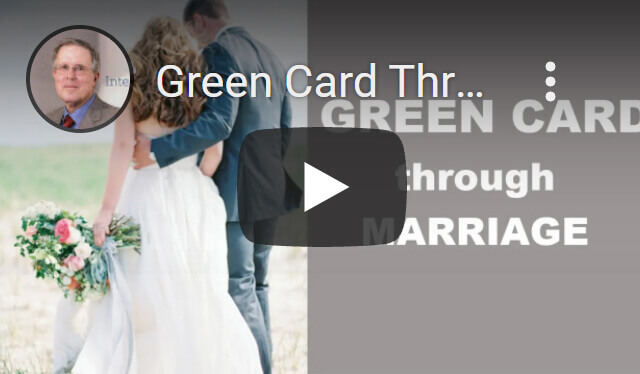 Green Card through Marriage
---
Carl Shusterman
Carl Shusterman served as an INS Trial Attorney (1976-82) before opening a firm specializing exclusively in US immigration law. He is a Certified Specialist in Immigration Law who has testified as an expert witness before the US Senate Immigration Subcommittee. Carl was featured in the February 2018 edition of SuperLawyers Magazine.
---