Volume Five, Number Two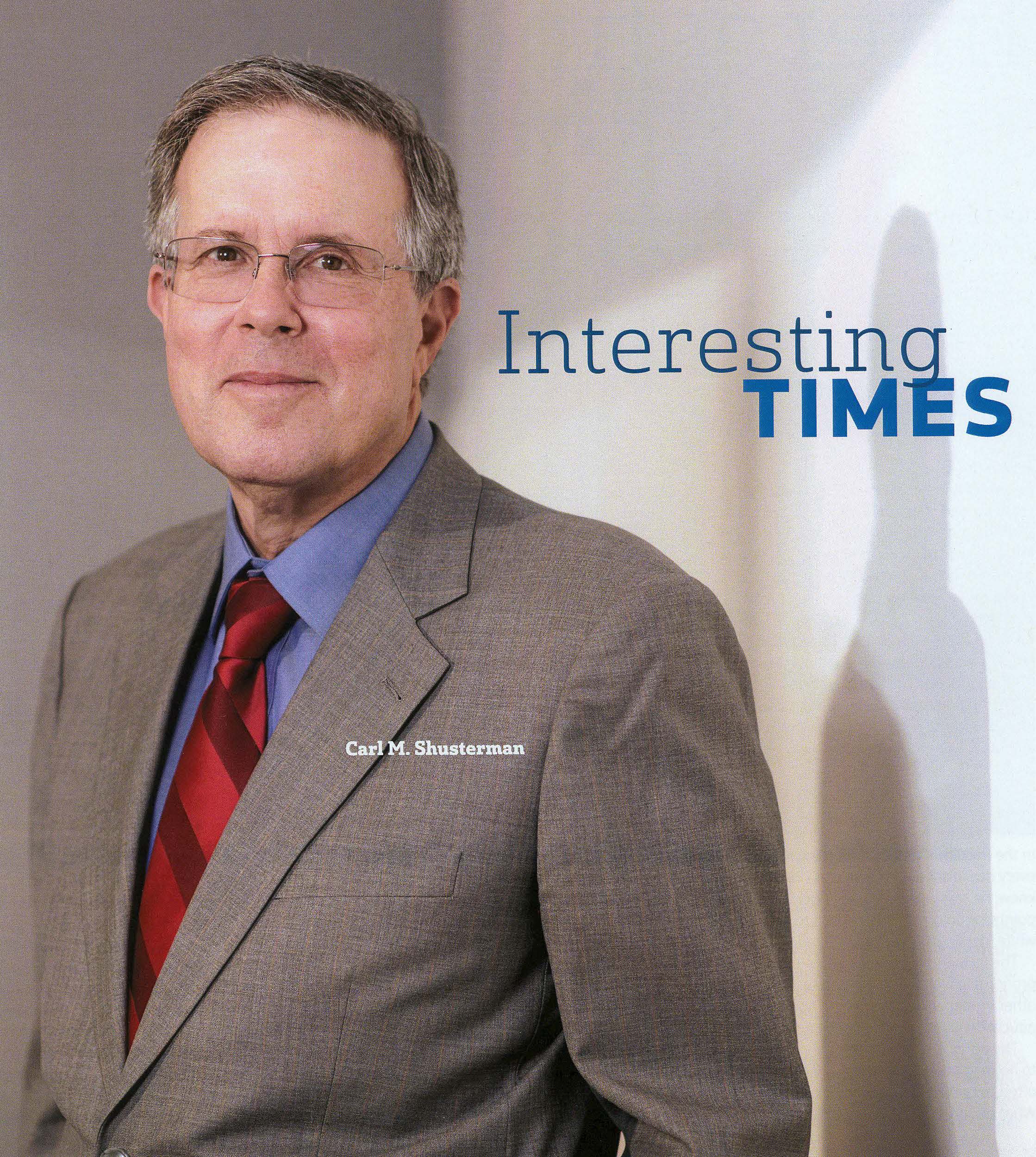 SHUSTERMAN'S IMMIGRATION UPDATE is the Web's most popular e-mail newsletter regarding U.S. immigration laws and procedures with over 40,000 subscribers located in more than 150 countries. It is written by a former INS Trial Attorney (1976-82) with over 30 years of experience practicing immigration law.
Published by the Law Offices of Carl Shusterman, 600 Wilshire Blvd, Suite 1550, Los Angeles, California, 90017. Phone: (213) 623-4592 x0.
Subscribe to our E-Mail Newsletter, join the conversation on our Immigration Facebook Page, follow our Blog Posts and subscribe to our "How-To" Immigration Videos.
Subscribers to SHUSTERMAN'S IMMIGRATION UPDATE: 30,394

Client Reviews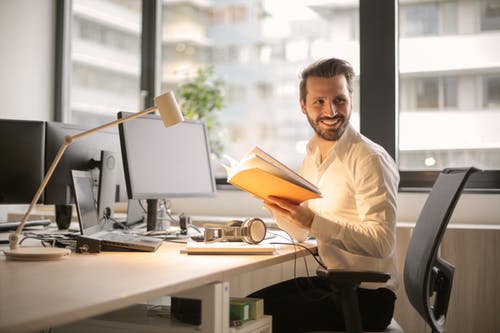 Outstanding Service
"I have been dealing with immigration lawyers for almost a decade. This office is by far the best office I have worked with."
- Faras Shakir, Detroit, Michigan
Read More Reviews
Zoom Consultations Available!
Newsletter US Immigration February 2000
This month's issue contains the following topics:
Table of Contents
NEWS FLASHES:
Administration Proposes Surtax For Speedy Processing – President Clinton's INS budget proposal, submitted to Congress on February 7, contains an interesting and unusual proposal to charge employers a $1,000 surcharge which would guarantee processing of applications within 15 days. This proposal seems to have succeeded in uniting friends and foes of immigration. Mark Krikorian of the restrictionist Center for Immigration Studies commented that "this gold card" approach doesn't bode well for everyone in the visa queue. If you give $2,000, does that mean that you can sleep in the Lincoln Bedroom too?" The pro-immigrant National Immigration Forum's Angela Kelley stated that the $1,000 fee was bound "to raise a lot of eyebrows."And we thought the INS Commissioner promised that the last round of increased filing fees would take care of INS backlogs…

Consular Post Processing Times – The current processing times for Immigrant and Nonimmigrant Visas for eight consulates in various parts of the world are listed at

https://www.shusterman.com/dostimes.html (Link no longer operational.)

DOL Update – Our sources tell us that the Labor Department will soon be issuing regulations (1) allowing persons with pending labor certifications to withdraw them and submit applications for RIR labor certifications without losing their priority dates, and (2) replacing the labor certification process with an attestation (PERM) process.

Elections 2000 – How can voters hold politicians accountable concerning immigration issues in the coming elections? Our opinion on this important topic can be found at

https://www.shusterman.com/latino200.html (Link no longer operational.)

Health Care Workers -It's been almost three and one-half years since the President signed the 1996 immigration law, and the INS has yet to propose regulations to allow medical technicians and technologists, speech language pathologists and physicians' assistants to qualify for permanent residence.The American Immigration Law Foundation (AILF) is looking for plaintiffs in these occupations who applied for adjustment of status prior to September 30, 1996 in order to bring suit against the agency in Federal Court to force INS to issue regulations. Other plaintiffs will include:

(1) Health care providers which has been hurt by the INS's failure to issue regulations;
(2) Children of health care workers in the above occupations who will turn 21 years of age this year; and
(3) Persons in the above occupations who are separated from their spouse and/or children due to the INS's failure to issue regulations.

If you fail within any of the above classes and wish to be a plaintiff in this class-action lawsuit, contact thong@ailf.org

Indefinite Detention – Another Federal Judge (Terry Hatter in Los Angeles) ruled, on January 26, that the INS may not lock up "removable" noncitizens and throw away the key. This follows a similar ruling by a Seattle judge which is currently on appeal to the U.S. Court of Appeals, Ninth Circuit. The problem occurs when the deportee's country refuses to accept him or her back. This has resulted in the indefinite detention of over 3,800 "lifers", primarily persons born in Vietnam, Laos, Cambodia and Cuba across the U.S. One "lifer", 38-year-old Thanom Posavtoy from Laos, hanged himself in the shower with his bed sheet one day last spring in San Pedro, California after learning that he would probably never be released from prison. The ACLU's Lucas Guttentag praised the court's ruling stating that "the court recognized that the purpose of immigration detention is to effectuate deportation, not to sentence someone to life in prison."

Indian Programmers Arrested – While the national media had a feeding frenzy with stories about little Elian, INS's arrest of dozens of Indian-born computer programmers under very unusual circumstances at Randolph Airforce Base in Texas where they were employed received minimal attention in the press. Learn more about this "incident" at

https://www.shusterman.com/indiausimmigration.html

Physicians – Current processing times for J waivers are listed at

https://www.shusterman.com/jwvr-times.html (Link no longer operational.)

Processing times have skyrocketed since the USIA moved into its new home at the State Department. The American Immigration Lawyers Association is working with State Department officials to try rectify this problem. We will keep you posted.
1. 30,000 Subscribers, But Who's Counting? We Are!!!
SHUSTERMAN'S IMMIGRATION UPDATE became the Web's most popular immigration e-mail newsletter last year when we hit the 20,000 subscriber mark. See
https://www.shusterman.com/newsletterusimmigrationfebruary1999.html#1
We reached the 30,000 mark before the end of January 2000. We added more than 1,500 new subscribers in January. The vast majority of our new clients heard about us through the Internet, and most reside in states other than California.
What accounts for this phenomenon?
Our subscribers tell us that they like our unique combination of daily news updates, chats (See topic #6), downloadable forms, immigration FAQs in six languages (Chinese, Spanish, Japanese, Korean, Russian and English), trivia quizzes & prizes and special pages for computer professionals, physicians, nurses, and HR managers. Call us obsessive/compulsive, but for the past four years, we have been consistently first on the Web with the Visa Bulletin and INS/DOL processing times. We think that a subscription to SHUSTERMAN'S IMMIGRATION UPDATE would be worth it at twice the current price ;-)
Late in 1999, we added a search engine to help you navigate around our site, and a few weeks ago, we posted our intake sheet, …er, Immigration Consultation Questionnaire, on our site at
https://www.shusterman.com/schedule-immigration-consultation/
If you want to schedule a telephonic or an in-person consultation with any of our attorneys, simply complete the questionnaire, click the "Send Questionnaire" button, and follow the directions. (A $250 fee is required for a 30-minute consultation. Everything else on our website is free!)
Thank you for your incredible support!
2. February 2000 State Department Visa Bulletin
On January 14, 2000, we posted the February 2000 Visa Bulletin, before the State Department posted the dates on their web site.
For the Family categories, the priority dates continue to advance very slowly. Worldwide numbers move forward from two to four weeks. Visa numbers for persons born in the Philippines and Mexico showed little signs of life. Mexican 1st and 2B and Philippines 1st, 3rd and 4th did not budge a single day. The Philippine 4th – brothers and sisters of U.S. citizens is still lingering back in 1979, a wait of over 20 years! What about an amnesty for these poor folks who have played by the rules? The 4th preference category for persons born in India advances four weeks while the biggest mover of the chart was Mexican 3rd preference which advances seven weeks.
The Employment categories all remain Current with the exception of the unskilled worker category which advances two months to January 1, 1994. However, come March, the EB2 and EB3 categories for persons born in India may backlog according to the State Department's Charles Oppenheim, Chief of the Visa Control and Reporting Division. The visa numbers in the EB categories for persons born in mainland China probably will probably remain current through March.
Visa Lottery (February, March and April Numbers)
Section 203(c) of the Immigration and Nationality Act provides 50,000 immigrant visas each fiscal year to permit immigration opportunities for persons from countries other than the principal sources of current immigration to the United States. DV visas are divided among six geographic regions. Not more than 3,500 visas (7% of the 50,000 visa limits) may be provided to immigrants from any one country.
For February, immigrant numbers in the DV category are available to qualified DV-2000 applicants chargeable to all regions/ eligible countries as follows. When an allocation cut off number is shown, visas are available only for applicants with DV regional lottery rank numbers BELOW the specified allocation cut off number: AFRICA (13,000) except Ghana (6,040) and Nigeria (6,340); ASIA (5,001); EUROPE (14,200) except Albania (6,455); NORTH AMERICA (Bahamas)(15); OCEANIA (753); SOUTH AMERICA, CENTRAL AMERICA, and the CARIBBEAN (1,650).
For March, immigrant numbers in the DV category are available to qualified DV-2000 applicants chargeable to all regions/ eligible countries as follows. When an allocation cut off number is shown, visas are available only for applicants with DV regional lottery rank numbers BELOW the specified allocation cut off number: AFRICA (14,801) except Ghana (6,040) and Nigeria (6,770); ASIA (5,580); EUROPE (14,980) except Albania (7,772); NORTH AMERICA (Bahamas)(15); OCEANIA (771); SOUTH AMERICA, CENTRAL AMERICA, and the CARIBBEAN (1,650).
For April, immigrant numbers in the DV category are available to qualified DV-2000 applicants chargeable to all regions/ eligible countries as follows. When an allocation cut off number is shown, visas are available only for applicants with DV regional lottery rank numbers BELOW the specified allocation cut off number: AFRICA (16,780) except Ghana (6,620) and Nigeria (8,060); ASIA (6,630); EUROPE (16,170) except Albania (10,130); NORTH AMERICA (Bahamas)(24); OCEANIA (803); SOUTH AMERICA, CENTRAL AMERICA, and the CARIBBEAN (1,740).
For an explanation of what the categories, dates and symbols listed below mean, See
https://www.shusterman.com/greencardsthroughrelatives.html
and
https://www.shusterman.com/greencardsthroughemployment/
For the State Department's official version, complete with information about the movement of family, employment and lottery numbers, see http://travel.state.gov/visa_bulletin.html (Link is no longer operational.)
FAMILY CATEGORIES
| Categories | Worldwide | China (PRC) | India | Mexico | Philippines |
| --- | --- | --- | --- | --- | --- |
| 1st | 10-15-98 | 10-15-98 | 10-15-98 | 10-22-93 | 3-22-88 |
| 2A | 10-15-95 | 10-15-95 | 10-15-95 | 7-01-94 | 10-15-95 |
| 2B | 12-08-92 | 12-08-92 | 12-08-92 | 8-22-91 | 12-08-92 |
| 3rd | 10-22-95 | 10-22-95 | 10-22-95 | 9-01-91 | 11-15-87 |
| 4th | 10-22-88 | 10-22-88 | 4-15-87 | 10-22-88 | 7-15-79 |
EMPLOYMENT CATEGORIES
| Categories | Worldwide | China (PRC) | India | Mexico | Philippines |
| --- | --- | --- | --- | --- | --- |
| 1st | Current | Current | Current | Current | Current |
| 2nd | Current | Current | Current | Current | Current |
| 3rd | Current | Current | Current | Current | Current |
| Unskilled | 1-01-94 | 1-01-94 | 1-01-94 | 1-01-94 | 1-01-94 |
| 4th | Current | Current | Current | Current | Current |
| Religious | Current | Current | Current | Current | Current |
| 5th | Current | Current | Current | Current | Current |
3. Immigration Government Processing Times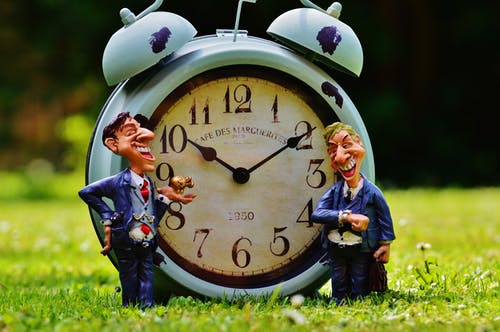 We link to the most recent immigration waiting times for each of the four USCIS Service Centers, the National Benefits Center and the Administrative Appeals Office. We also link to the processing times of all of the 83 USCIS District Offices and Sub-offices. We link to the Labor Department's page entitled "Processing dates for labor certification applications". Finally, we link to the State Department's "Visa Wait Times" page.
4. New H-1B Bill and The Coming Backlog in Visa Numbers
On February 9, 2000, Senator Orrin Hatch (R-UT) and a bipartisan coalition of 20 of his colleagues introduced the "American Competitiveness in the 21st Century Act". We have posted a FAQ regarding the new bill at
https://www.shusterman.com/ac21frequentlyaskedquestions.html
To read the complete text of the bill, Sen. Hatch's remarks at the press conference and his "Dear Colleague" letter of February 3rd, see
https://www.shusterman.com/h1bvisaguide.html
In brief, the legislation would
Increase the H-1B cap to 195,000 annually for fiscal years 2000, 2001 and 2002
Exempt from the H-1B cap persons sponsored for H-1B status by institutions of higher education (or a related or affiliated nonprofit entity), a nonprofit research institution or a governmental research institution, and those for whom a petition is filed between 90 and 180 days after they obtained a Master's or higher degree from an institute of higher education.
Allow unused EB visas to be allocated to individuals from oversubscribed countries like India and mainland China.
Permit H-1B status to be extended beyond the present six-year limit by the INS in one-year increments to persons who have filed an EB petition or an application for adjustment of status if a year or more has elapsed after the labor certification or a visa petition was submitted on the person's behalf. Extensions would also be granted to those who have been negatively impacted by per country quotas.
Allow a worker to change employers upon the submission, rather than the approval, of an H-1B petition to change employers.
With the H-1B cap scheduled to be reached within the next few weeks, and with the information technology sector of the economy unable to fill needed jobs because of the lowest unemployment rate in 30 years, the legislation is urgently needed. However, it faces an uncertain fate in both the Senate and the House of Representatives and possibly from the Administration.
Strange when even Federal Reserve Board Chairman Alan Greenspan has weighed in on behalf of increasing immigration of highly-skilled persons. In his recent testimony before Congress, Greenspan stated: "Aggregate demand is putting very significant pressures on an ever-decreasing available supply of unemployed labor. The one obvious means that one can use to offset that is expanding the number of people we allow in…Reviewing our immigration laws in the context of the type of economy which we will be enjoying in the decade ahead is clearly on the table in my judgment"
However, even if the H-1B bill is enacted into law, much remains to be done. The flip side of the H-1B coin is the lack of visa numbers in the EB categories. If the present bill passed, the number of H-1B workers will have increased in the past two years from 65,000 to more than 195,000 annually. Yet the number of green cards available to persons in the EB-1, EB-2 and EB-3 categories (and accompanying family members) remains frozen at 120,000.
Worse yet, over 500,000 immigrant visas, many of them in the employment-based categories, have been lost forever during the last three years because of processing delays.
Such a "system" results in ever-increasing backlogs, and makes foreign-born workers little more than indentured servants for their employers. H-1B workers from backlogged countries like India and mainland China might have to work for their employers from six to ten years before obtaining permanent residence. In our view, this is unconscionable.
This is not an argument for opposing the passage of the H-1B bill. It is, however, incumbent on Congress to raise the EB caps to match the increase in H-1B numbers. At the very least, the law should be amended to allow immigrants to recapture the 500,000 visas "lost" due to processing delays.
We have composed a sample letter (which you may feel free to copy) which urges your senators to (1) support S.2045, and to (2) amend S.2045 to allow for the recapture of the lost 500,000 visas. see
https://www.shusterman.com/s2045ltr.html (Link is no longer operational.)
Names, street and e-mail addresses of all 100 senators are included for your convenience.
5. Private Bills Revisited: Elian, Guy Taylor and Tony Lara et al
What happens when all else fails, and the INS gives you an offer that you can't refuse: a free plane ride home. If your case is Very, Very Sympathetic, think about asking your Member of Congress to introduce a private bill on your behalf. Of course, it would be best to ask a bit earlier…
Not that your odds are very good, see
https://www.shusterman.com/newsletterusimmigrationjanuary1998.html#9
However, when Congress reconvened on January 24, a number of private bills were introduced on the very first day on the legislative session.
The first was S.1999 which would grant not permanent residence, but U.S. citizenship, to the most famous six-year-old boy in the world, Elian Gonzalez. If Elian is granted citizenship, this will make him only the fifth person in the history of the U.S. to gain citizenship through a private bill, along with such luminaries as Winston Churchill and Mother Teresa. Opinions are mixed concerning whether to pass a private bill on Elian's behalf, or to return him to his father in Cuba.
The second bill, S.2000, was introduced on behalf of an 18-year-old Canadian orphan, Guy Taylor, who happens to be our client, by Senator Dianne Feinstein (D-CA). Guy's only relative in Canada, his mother, died tragically, when he was 16. All of his family lives in the U.S. and he has tried to enlist in the U.S. Army. However, unless a member of the House of Representatives agrees to sponsor a private bill on his behalf, he could find himself separated from his family, looking for an apartment and a job somewhere north of the border.
The third bill, S.2002, was also introduced by Senator Feinstein, on behalf of a 19-year-old Salvadoran Tony Lara who, in the words of the Senator, "has faced one tragic setback after another. In spite of enormous odds, Tony has become a high school graduate, a California wrestling champion and an inspiration to his community."
Read the text of each of these bills (and others) as well as the comments of the sponsors in the Congressional Record by clicking on
https://www.shusterman.com/legislationusimmigration.html
and scrolling down to "Private Bills"
6. Immigration Trivia Quiz: "The Half-Time Air Was Sweet Perfume.."
Quiz Removed
7. Chat Schedule and Online Transcripts: H-1B Bill Chat Tonight
We now have a dozen chat transcripts online. Among the topics covered are how to obtain a temporary working visa, permanent residence and U.S. citizenship, how to complete immigration forms, special problems encountered by computer professionals, the outlook for the Visa Bulletin, and an I-9 primer for HR managers and employees.
Recently, we conducted chats regarding "Physicians: Benefits Available Under the New Law" and in anticipation of EB backlogs, "Strategies for Persons From Backlogged Countries -India and China".
Join us tonight at 5pm, PST (8pm, EST) for "Raising the H-1B Cap: Congressional Valentine to the IT Industry?" and, on February 21st for "Nurses: H-1C's, TN's and Permanent Residence".
If you have an idea for a chat topic, please send me an e-mail message at
and we (My chat sponsors at About.com and CareerPath.com and I will take it under consideration).
For a list of upcoming chats and transcripts of past chats, see
Link to chat no longer available
8. Immigration History and Genealogy
America is a "Nation of Immigrants", but our reception to new immigrants has not always been friendly. Soon after the United States became an independent country, politicians passed laws like the anti-immigration "Alien and Sedition Acts".
Newcomers have traditionally been scorned, be they Germans in the 18th Century, the Irish in the mid-19th Century, and the Southern and Eastern Europeans in the late 19th and early 20th Centuries.
So, it's no surprise that today's immigrants, primarily Latino and Asian, are subject to discrimination, and to vicious anti-immigrant laws like the ones passed in 1996.
As the philosopher (and immigrant) George Santayana stated, "Those who cannot remember the past are condemned to repeat it."
In this spirit, we have created a page devoted to "Immigration History and Genealogy" at
https://www.shusterman.com/immigrationhistory.html
Learn about our country's immigrant heritage from various sources including the INS, About.com, the National Park Service (which is responsible for maintaining the Statue of Liberty and Ellis Island) and from various other organizations.
We hope you will find these articles informative and some just plain fun like the INS's list of Immigrant Celebrities. And while you're at it, see if you can use the resources on this page to learn about your family's genealogy. Where are your ancestors from?
Despite all our faults, the United States is one of just a few countries which accepts immigrants in significant numbers. And, of all the countries in the world, ours is the number one choice for immigrants. The history of immigration is the history of the United States.
9. Asylum: February 28th Deadline Approaching for Family Members
The grace period for asylee relative petitions is scheduled to expire on February 28, 2000 under 8 C.F.R. Part 208.20.
The deadline for all individuals who obtained asylum more than two years ago to petition INS to grant derivative asylum status to a spouse or child will expire on that date. Under INS regulations, the Form I-730 Petition for Asylee Relative and all supporting documents must be received by INS for each qualifying family member by February 28, 2000, or within two years of the date in which the principal was granted asylum, whichever is later. Accordingly, if you were granted asylum more than two years ago, and wish to bring over your spouse or child on the basis of your asylum status, file form I-730 immediately.
Once the deadline has expired, an asylee will only be permitted to file the relative petition within two years of the grant of asylum, subject to waiver. Should you exceed these deadlines, the only manner by which your spouse or child may be accorded lawful status in the US on the basis of your status would be through regular family immigration channels, which could prolong reunification by five to ten years.
Form I-730 may be downloaded free at
https://www.shusterman.com/formsusimmigration/
10. Answers to the Trivia Quiz: and the Winner is…America!
Quiz Removed
Our most difficult trivia quiz yet, "Reel Immigrants From Latin America", was solved in less than 24 hours. Here are the questions and the answers:
A. An Oscar winner himself, he has appeared in more films with male and female Oscar-winning actors (46!) than any other actor.
–Anthony QUINN, born 04/21/15 in Chihuahua, MEXICO.
B. She excelled in another field long before making it in Tinsel Town. Her father was a Vietnam Vet who died of exposure to Agent Orange.
–Gloria ESTEFAN, born 09/01/57 in Havana, CUBA. Birth name: Gloria Fajardo.
C. Born of a Lebanese father, she was a star of the soaps in her native country. She will star as the artist Frida Kahlo in an upcoming film.
–Salma HAYEK, born 09/02/66 in Coatzacoalcos, Veracruz, MEXICO.
D. This Oscar-nominated actor was born as a conjoined twin. His sibling, no bigger than a tennis ball, was surgically removed from his shoulder. He once played a waiter in a video with actress #B.
–Andy GARCIA, born 04/12/56 in Havana, CUBA. Birth name, Andres Arturo Garcia Menendez.
Who is the winner and how did she cut through this Gordian knot so quickly? Here is her letter to me –
Dear Mr. Shusterman:
Your clues, and my Hispanic heritage were very helpful in winning your January Trivia Quiz. I am very proud of the Hispanics who have excelled in America. Of course, the most popular are the icons of the silver screen. So I knew by heart the answers to A and C, Anthony Quinn and Salma Hayek.
The other two questions were more difficult. Using AOL.ComSearch I found several links. Since Hispanic actors born in Latin American countries are few, I used the elimination process by checking their bios. Gloria Estefan's name eluded me for a while because she has only one incursion into the cinema. Then I remembered that she was offered the lead role in the movie "Evita," and also your clue about her succeeding in another field before becoming an actor.
Acting on your last clue, I searched for actors nominated for the Oscar. I was unaware of the fact about Andy Garcia's twin brother, so I went through the nominations of the past years to find a name. While double checking my answers, www.imdb.com/ popped up. This is a terrific web site that I wish I could have found two hours earlier!
Although I recently became a subscriber, I have been visiting your web site for almost three years. As a director of an organization helping immigrants, I heavily rely on your site for accurate and updated news. We use it to better help our clients, and to inform them through our newsletter in Spanish. Originally I came from El Salvador as a visitor thirty so years ago; now I am an American citizen working for the past fifteen years as an advocate for the new immigrants.
Thank you for your kind words of congratulation on my winning. Incidentally, the client I mentioned in my previous e-mail as the prospective beneficiary of my prize, is eager to hire your services if you are willing to take his case.
America Alas
Carl Shusterman
Newsletter US Immigration February 2000 – Quick Links
About Us
Back Issues of Our Newsletter
Citizenship
Client Testimonials
Forms Download
Green Cards
Job Search
PERM
Processing Times
Schedule a Legal Consultation
Subscribe to Our Newsletter
Success Stories
Temporary Visas
Visa Bulletin
February 14, 2000