Volume Four, Number Two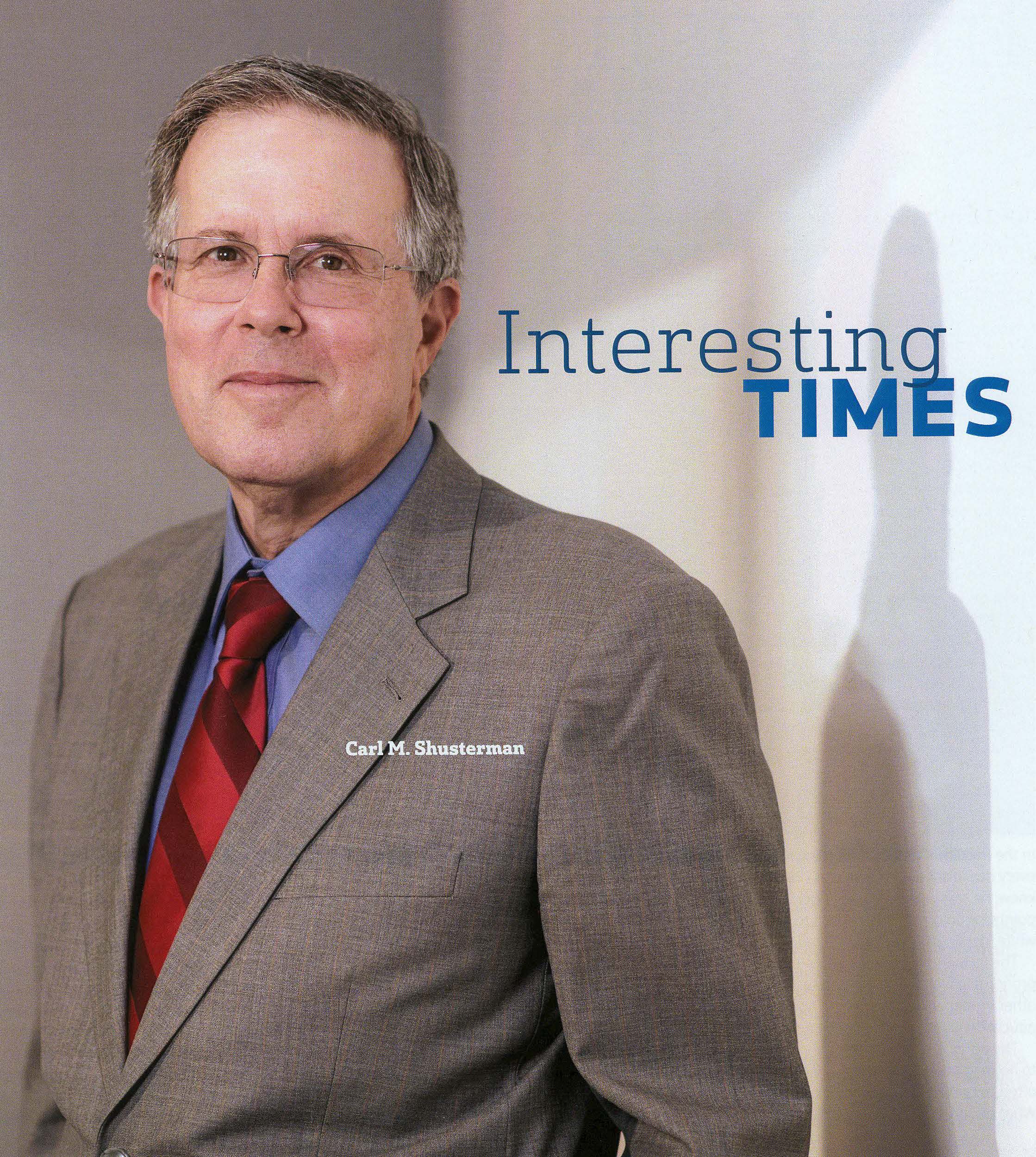 SHUSTERMAN'S IMMIGRATION UPDATE is the Web's most popular e-mail newsletter regarding U.S. immigration laws and procedures with over 40,000 subscribers located in more than 150 countries. It is written by a former INS Trial Attorney (1976-82) with over 30 years of experience practicing immigration law.
Published by the Law Offices of Carl Shusterman, 600 Wilshire Blvd, Suite 1550, Los Angeles, California, 90017. Phone: (213) 623-4592 x0.
Subscribe to our E-Mail Newsletter, join the conversation on our Immigration Facebook Page, follow our Blog Posts and subscribe to our "How-To" Immigration Videos.
Client Reviews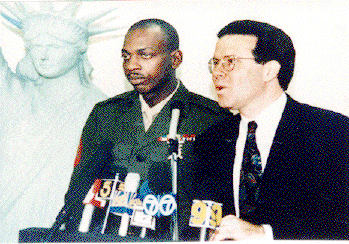 Know Their Job Well And Perform It Flawlessly
"Don't do the mistake we did and try to save few bucks going with nonprofessionals and sole practitioners! It will end up not only costing you much more in the long run, but also putting your status in jeopardy which can have a priceless impact. It is one of the most important steps in your life."
- Sgt. Danny Lightfoot, Los Angeles, California
Read More Reviews
Zoom Consultations Available!
Newsletter US Immigration Update February 1999
This month's issue contains the following topics:
Table of Contents
NEWS FLASH:
Physicians: The USDA list of fully-served HPSAs has been updated as of January 7, 1999. See

https://www.shusterman.com/usdalist.html (Link is no longer operational.)

Congress: The new membership of the House Subcommittee on Immigration and Claims was announced on February 9. See

https://www.shusterman.com/house-scomm.html (Link no longer operational.)

Naturalization: The INS's new 46-page booklet " A Guide to Naturalization" is now online at
Selective Service: Register online by clicking on

https://www.shusterman.com/uscitizenship/
and scroll down to "Register for Selective Service Online".

Health Care Workers: Now that INS has made nurses and occupational therapists wait over two years to qualify for green cards, the latest INS notices give applicants "90 days" to submit their VisaScreens and NBCOT Certificates. Otherwise, their applications "may" be denied. Cut me a break! It's more difficult to reach CGFNS by phone than it is to reach INS!
1. SHUSTERMAN'S IMMIGRATION UPDATE is Number One in Subscribers!
You like us, you really like us!
This past month, SHUSTERMAN'S IMMIGRATION UPDATE became the first immigration e-mail newsletter to surpass the 20,000 mark in subscribers. We are growing by over 1,000 subscribers per month, and our growth rate keeps accelerating!
Not bad for a newsletter which only started in June 1996, and which had less than 10,000 subscribers at the beginning of 1998. A year ago, less than 10% of our clients came to us through the web. Now, the figure is closer to 50%. And since geography is fast becoming irrelevant in choosing an immigration law firm, most of our new clients reside outside of California.
How did we do it? Three reasons: Content, content and content. When I worked as an attorney for the INS (1976-82), I noticed that the agency's chief weakness from a service perspective was that they made little effort to inform the public of how to comply with immigration laws and to qualify for immigration benefits. Over 20 years later, not much has changed (only the waiting times and the filing fees, both of which have gone sky high!).
Our web site and newsletter are offered as a public service. We avoid anything that smacks of commercialism. Try as you might, you will not find a way to enter your credit card number on our site. There is no form for you to complete and tell us about your immigration situation. If you want to consult with us, you must do so off-line. We don't answer questions by e-mail. We think that without a face-to-face or a telephonic interview, it is too risky to attempt to solve your immigration problems.
We invite you to solve your own immigration problems using the information which we provide online. Recently, we received an e-mail message from a reader who did just that. See
https://www.shusterman.com/diversitylotterythankyou.html
Why do people subscribe to SHUSTERMAN'S IMMIGRATION UPDATE and read our website daily with their cornflakes? Here are the Top Ten Reasons as determined by the highly-acclaimed consulting group of Les Izmor & Associates:
Where else can you receive the Visa Bulletin by e-mail on the same day that it is issued by the State Department?
Where else can you always find the latest-published processing times for the INS and the Labor Department? On the web sites of INS and DOL? NOT!
Where else can you download and print over 100 INS and other government immigration forms?
Where else can you find the Immigration News Ticker containing the latest information on immigration and naturalization?
Where else can you find U.S. immigration information written in Spanish, Chinese, Korean and Japanese? No, not on our website, but on WorldCom MCI's site which was written by Yours Truly. Link to it through our homepage.
Where else can you get advice on how to obtain a green card, a temporary visa, or citizenship or how to avoid deportation from such an experienced team of attorneys? Read the bios at

Where else do employers and their HR Directors have a special page for helping them to hire foreign-born employees, and for keeping them out of trouble with Uncle Sam?
Where else can you find little-known governmental addresses, phone numbers and inside info?
Where else can you win big bucks for correctly answering the monthly Immigration Trivia Quiz? And learn the real immigration-related story of why Elvis never toured abroad? For the curious, see

https://www.shusterman.com/quiz2.html (Link no longer operational.)
And, of course, the price is right!
2. February 1999 State Department Visa Bulletin
On January 12, 1999, we posted the February 1999 Visa Bulletin, before the State Department posted the dates on their web site.
For the Family categories, the priority dates are becoming more backlogged with each passing month. The numbers moved forward, if they moved at all, between one and five weeks. Some categories, the 1st and 2B categories for persons born in Mexico, failed to move at all.
Most of the Employment categories remain 'current' (no backlogs). The unskilled workers category advanced six weeks to May 8, 1992.
For persons born in the Peoples Republic of China and India, the employment categories moved slowly forward. The first, second and third categories for China moved one week, four weeks and four weeks, respectively. For persons born in India, the situation is growing increasingly grim. Unless new laws are enacted, it is certain that many U.S. companies will lose the services of needed professional workers. The second and third categories for Indians advanced at a snail's pace, two weeks and one week respectively, even more slowly than they advanced last month.
Visa Lottery
Section 203(c) of the Immigration and Nationality Act provides 50,000 immigrant visas each fiscal year to permit immigration opportunities for persons from countries other than the principal sources of current immigration to the United States. DV visas are divided among six geographic regions. Not more than 3,500 visas (7% of the 50,000 visa limit) may be provided to immigrants from any one country.
For February, immigrant numbers in the DV category are available to qualified DV-99 applicants chargeable to all regions/eligible countries as follows: AFRICA (14,601), ASIA (4,105), EUROPE (11,710, except Albania: 6,622); NORTH AMERICA (Bahamas: 24); OCEANIA (442): SOUTH AMERICA, CENTRAL AMERICA and the CARIBBEAN (1,702).
For an explanation of what the categories, dates and symbols listed below mean, see https://www.shusterman.com/greencardsthroughrelatives.html and https://www.shusterman.com/greencardsthroughemployment/
FAMILY CATEGORIES
| Categories | Worldwide | China (PRC) | India | Mexico | Philippines |
| --- | --- | --- | --- | --- | --- |
| 1st | 9-22-97 | 9-22-97 | 9-22-97 | 8-01-93 | 5-08-87 |
| 2A | 7-15-94 | 7-15-94 | 7-15-94 | 6-22-93 | 7-15-94 |
| 2B | 4-01-92 | 4-01-92 | 4-01-92 | 7-08-91 | 4-01-92 |
| 3rd | 6-22-95 | 6-22-95 | 6-22-95 | 6-08-90 | 4-01-87 |
| 4th | 5-22-88 | 5-22-88 | 6-01-86 | 12-01-87 | 9-01-78 |
EMPLOYMENT CATEGORIES
| Categories | Worldwide | China (PRC) | India | Mexico | Philippines |
| --- | --- | --- | --- | --- | --- |
| 1st | Current | 12-15-97 | Current | Current | Current |
| 2nd | Current | 7-22-96 | 8-08-97 | Current | Current |
| 3rd | Current | 11-08-94 | 1-22-96 | Current | Current |
| Unskilled | 5-08-92 | 5-08-92 | 5-08-92 | 5-08-92 | 5-08-92 |
| 4th | Current | Current | Current | Current | Current |
| Religious | Current | Current | Current | Current | Current |
| 5th | Current | 12-01-97 | Current | Current | Current |
3. Immigration Government Processing Times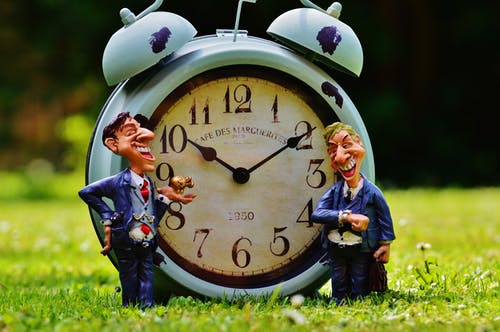 We link to the most recent immigration waiting times for each of the four USCIS Service Centers, the National Benefits Center and the Administrative Appeals Office. We also link to the processing times of all of the 83 USCIS District Offices and Sub-offices. We link to the Labor Department's page entitled "Processing dates for labor certification applications". Finally, we link to the State Department's "Visa Wait Times" page.
4. Legislation: Time to Ease the "Country Quota" Burden
Before 1921, the U.S. extended a hearty welcome to all immigrants (Caveat: In reality, all European immigrants!) who had the pluck and courage to come to this country in search of a new beginning.
Then, a nativist Congress (much like the one we have today) passed a law in 1921 which imposed "country quotas" with Northern and Western European countries getting the bulk of the quota slots. Pseudo-scientific studies informed Congress that Eastern and Southern Europeans were more likely to be criminals, deviants, indigents and were genetically inferior.
During World War II, we may have lost a lot more American boys than we did had the Congress not opened the door a crack to let in a few scientists from the inferior races (e.g., Einstein, Teller, Oppenheimer, Fermi, etc.).
The "national origins quota" system was formally abolished in 1952, and since 1965, all countries have been treated on an equal basis.
The problem is that whether a country has a population of a billion, like China or India, or is tiny like Monaco or Mauritius, the number of employment-based immigrants (including family members) who may enter the U.S. in a single year is fixed at 9,800.
What if the U.S. Department of Labor has certified that more than 9,800 persons from a particular country are working at jobs in the U.S. and that their U.S. employers have advertised the position, pay the prevailing wage, and still can not find a U.S. worker to fill the job? The answer is that huge backlogs develop as they already have for persons born in India and the Peoples Republic of China.
Most of these valuable employees are working using six-year H-1B professional visas. If their visa numbers are not reached prior to the end of their six-years, Dr. Chun, an internist working in a medically-underserved area in Western Kentucky, and Mr. Patel, a computer specialist who is working to cure the Year 2000 problem pertaining to airline safety, will have to pack their bags and go home.
Members of Congress should instead ask themselves, is sending these people home in the national interest of the U.S.?
Now that the quota for H-1B professionals (A quota which did not even exist until 1990.) has been raised from 65,000 to 115,000 annually, the backlogs for permanent residence promise to get worse, much worse.
But what is the answer? Do we increase immigration quotas? Do we eliminate the visa lottery and the investor category?
Actually, the answer is deceptively simple. Abolish the country quotas for employment-based immigrants, and let the persons born in high-talent countries immigrate utilizing visas which go unused.
In Fiscal Year 1997, 140,000 immigrant visas went unused, 50,000 of which were in the employment-based categories.
I got on my soapbox in the February 1, 1999 issue of the magazine ComputerWorld. To access this article online, see
http://www.computerworld.com/cwi/story/0,1199,NAV47_STO33770,00.html (Link is no longer operational.)
Congress, it is time to debate the issue!
5. H-1B: Representing an Employer in a DOL Enforcement Proceeding
With new Labor Department(DOL)regulations on H-1B's about to become effective, the increased powers and high penalty provisions may be intimidating to some employers.
If you are investigated by the DOL, how does the government enforcement mechanism work? Consider a recent case where I represented an employer before the DOL. We entered into a settlement agreement in late January.
The employer is a small manufacturing firm with offices in Los Angeles and Atlanta. They hired three H-1B employees, one of whom filed a complaint with DOL's Wage and Hour Administration (WHA) in Atlanta. This complaint led to an investigation which found that the employer was not paying this employee at the "prevailing wage". The employer's first attorney appealed WHA's Determination to an Administrative Law Judge (ALJ) and lost. The ALJ awarded the employee $66,000 in back pay.
Then, the WHA asked DOL's Employment and Training Administration (ETA) to determine the wages of the company's two H-1B employees in its Los Angeles office. ETA determined that the first employee, the "Vice President of Operations" should have been paid a salary of $107,000 annually and the second employee somewhat less. The employer fired the attorney, and attempted to file an appeal of ETA's wage determination with an ALJ. Unfortunately, the employer filed his appeal a little too late.
When he first met with me, the employer presented me with a new WHA determination debarring the company from filing any immigration petitions for one year, fining him for numerous counts of "willfully" violating the H-1B laws and ordering him to pay over $225,000 in back pay to the three H-1B employees. Things looked grim, indeed.
We received a date for a hearing to contest the WHA determination before an ALJ. I could foresee a certain defeat before the ALJ, and then a long and expensive legal battle in Federal District Court. I advised the employer that a compromise solution with DOL's Solicitor General's Office was in his best interest.
What, if any, facts did the employer have on his side?
First, he had unwisely played a "passive" role with regard to obtaining H-1B status for each of the three employees. Each employee had retained his own counsel, paid their own attorneys fees and the employer had merely signed the paperwork when and where the attorneys requested. Two of the three attorneys had failed to even obtain prevailing wage determinations as required by law prior to filing Labor Condition Applications (LCA's) with DOL. To me, it was clear that the employer's violations were negligent rather than willful. This could be litigated.
Second, one attorney had obtained a prevailing wage determination from the State Employment Security Agency (SESA) and the employer was paying him the required salary. Nevertheless, WHA was attempting to collect back wages on behalf of this employee. This was a clear error on their part. Furthermore, this employee was waiting for his labor certification to be approved. If the company were debarred from submitting any petitions to the INS for a year, this employee's H-1B status would terminate and he would lose his job.
Finally, there was the question of what was the appropriate salary for the so-called "Vice President of Operations". This was the first employee hired by the company, and his salary was $28,000 annually. The difference between ETA's $107,000 and his actual salary comprised the bulk of the back pay award. In reality, his job description was more akin to the Manager, rather than the Vice President, of Operations. We obtained an opinion from a prominent organization which specializes in wage surveys that the prevailing wages for a Manager, Operations was $48,000 per year. Furthermore, part of the time that this employee had worked for the company,was as a student with employment authorization for practical training, not as an H-1B. No back pay could be awarded for the period of time that the employee was a student.
We presented the following proposal to the Office of the Solicitor General: (1) The employer would agree to back the $66,000 in back pay awarded by the ALJ in Atlanta; (2) The employer would agree to pay civil monetary penalties to DOL as long as there was no finding of willful violations and no debarment penalty;(3) The employer would agree to pay back wages to the "Manager, Operations" with the prevailing wage being established at $48,000 during the period that he was in H-1B status; and (4) No penalties or back pay would be due to the employee whose attorney had obtained a SESA prevailing wage determination.
Bottom line: The DOL accepted our proposal and the total back pay award (with interest) amounted to $99,000 including the $66,000 which had already been awarded by the ALJ in Atlanta. The employer later requested he be permitted to pay the penalties and back pay over a longer time frame than was specified in the original settlement agreement. The DOL agreed to this modification on the condition that the employer pay the additional interest that would accrue.
All in all, I found the attorney that I dealt with in the Solicitor General's Office to be reasonable, and not at all vindictive. The employer was very pleased, having saved over $100,000 in back wages.
Of course,the employer could have avoided any penalties whatsoever if he had designated a single immigration law firm to represent all of his foreign-born employees. This way, he could have ensured that the law firm would protect not only the interests of the employees, but that of his company.
6. Immigration Trivia Quiz:
Quiz Removed.
7. INS Given a "C-" On Report Card and Proposed FY 2000 Budget
While other government agencies have their budgets slashed year after year, the INS budget continues to grow. The agency's budget has risen from a "mere" $1.6 billion in fiscal year 1994 to a proposed $4.27 billion in the coming fiscal year.
INS wasted no time in issuing a series of press releases promising to improve both enforcement and service immediately after the Administration proposed an 8% budget increase for INS on February 1, 1999.
With all this money and over 30,000 employees on the payroll, how is INS performing? It appears that the agency is not meeting anyone's expectations. Rep. Lamar Smith (R-TX) and his colleagues charge that INS is failing miserably in meeting its enforcement responsibilities. Immigrants and their advocates are increasingly frustrated as processing times for naturalization, adjustment of status, and nearly every other type of application have slowed to a crawl. At the same time, INS filing fees are rising to dizzying heights. On January 15, 1999, the fee for a naturalization application rose from $95 to $225 plus an additional $25 for INS fingerprinting. The average waiting time for a naturalization interview has risen threefold during the past two years. All this would be explicable if the number of applications were rising dramatically. However, during 1998, the number of new citizenship applications fell by several hundred thousand.
What is going on here?
In February 1999, Government Executive Magazine issued grades for the performance of 15 federal agencies. The Social Security Administration received the highest grade, an "A", while the INS came in dead last with a "C-". INS's received the following grades: for Financial Management, a "D"; for Human Resources, a "D"; for Information Technology, a "C"; for Capital Management, a "C"; and for Managing for Results, a "C".
After 23 years practicing immigration law, I believe that it is important to emphasize that there are many fine and dedicated employees within the agency, many of who are as frustrated with the agency's practices as those of us looking in from the outside.
As a former INS Attorney (1976-82), I have to agree with the following quote by Michael Bromwich, the Justice Department's Inspector General:
| | | |
| --- | --- | --- |
| | Most, if not all, of these problems originated years and years ago, and are regrettably the product of substantial neglect over time by INS top management, by Justice Department top management and, frankly, by the Congress, as well. | |
8. Private Bills Revisited: When the Law is Too Harsh
Did you know that if there are compelling circumstances why you should not be deported, your Member of Congress can introduce a "private bill" on your behalf? If the bill is enacted into law, you may be granted a green card despite the language of the immigration laws.
For a fuller discussion of this subject, see the January 1998 issue of SHUSTERMAN'S IMMIGRATION UPDATE at
https://www.shusterman.com/newsletterusimmigrationjanuary1998.html#9
Also, check out the House and the Senate rules for private bills at
https://www.shusterman.com/privatebillrulessenate.html
and
https://www.shusterman.com/privatebillruleshouseofrepresentatives.html
Against this background, on January 6, 1999, Representative Bill McCollum (R-FL), a strong proponent of a tough deportation policy against criminal aliens introduced a private bill (H.R.321) in support of one of his constituents who is a criminal alien.
The constituent, Robert Anthony Broley, is a 32-year-old felon who was deported to Canada recently after serving four years in a Florida prison after being convicted of 13 counts of burglary, forgery, theft and trafficking in stolen goods.
According to news reports, Broley reportedly has a long criminal record dating back to 1984. One of his convictions was for driving under the influence, a crime for which hundreds of long-time lawful permanent residents, primarily Mexican-Americans, are currently being charged with being deportable in Texas.
Why is Rep. McCollum, a tough law-and-order Congressman, so interested in Broley's fate? Cynics point to the fact that Broley's father is the Republican Party Treasurer in Orange County, Florida, the heart of Rep. McCollum's district. Broley's mother has served as a volunteer in McCollum's re-election campaigns.
However, Rep. McCollum maintains that the political activities of Broley's parents have no bearing on his decision to introduce a private bill on their son's behalf. According to McCollum, Broley is a former drug user who is trying to turn his life around.
"The foundation for those private bills is something exceptional, unusual, extraordinary and an injustice, if not corrected. This case falls clearly within the parameters of that," commented Rep. McCollum to reporters.
If other Members of Congress are willing to sponsor private bills for persons who have made similar mistakes, and are now trying to turn their lives around, we can expect many such bills to be introduced.
To us, a better solution would be to allow Immigration Judges the discretion that they had prior to 1996 to allow deserving lawful permanent residents to remain in the U.S. with their citizen spouses and children despite the fact that they may have a criminal conviction. The Immigration Judges traditionally had the authority to weigh the recency and seriousness of a criminal conviction against the person's efforts to rehabilitate himself and the hardship that his deportation would cause to his family.
We will continue to update our readers on the fate of the Broley Bill, see
https://www.shusterman.com/legislationusimmigration.html
under "Legislative Developments in 1999".
We call on Rep. McCollum to support an amendment to ameliorate the overly harsh effects of the 1996 law for persons like Mr. Broley who are attempting to rehabilitate themselves.
9. Human Resource Directors: Avoiding "Document Abuse"
Most of the time, when an immigration attorney obtains permanent residence in the U.S. for a client, it's time to write a congratulations letter, and turn one's attention to other matters. In October 1998, our firm obtained a green card through suspension of deportation for one of our clients.
This time, however, the drama resumed in January 1999 when our client was fired by his longtime employer because his INS-issued employment card expired. While our client's application for suspension of deportation was pending, he was issued an Employment Authorization Document (EAD) by the INS. His employer used the EAD to reverify his I-9 form each year. However, when the Immigration Judge granted suspension of deportation to our client, there was no reason for the INS to extend the EAD. So when the EAD expired, the employer promptly fired our client who immediately called me seeking assistance.
I immediately called the HR Department and tried to convince them that they had unjustly terminated a permanent resident of the U.S. "If he is a permanent resident, where's his green card?" was their response. I explained to the HR person that as long as the employee checked the box on the top of the I-9 form that he was a permanent resident, and presented a List B document (Drivers License) and a List C document (Social Security Card), the employer had no liability. The HR person persisted, "I see what you're trying to do, but I would still know that he used to have an EAD, and that it had expired. My company could be fined for 'knowingly' continuing to employ an unauthorized worker." I replied, "You're going too far by asking for particular documents when the law clearly states that presenting either a List A document, or a List B and a List C document is all that the employee is required to show you. You are committing 'document abuse' and you could be fined by an agency of the Justice Department if my client decided to file a complaint against your company." The HR person concluded with a brusque, "Do what you've got to do!". So I did.
I called the Office of the Special Counsel (OSC), an agency at the U.S. Department of Justice, at (800) 255-7688 and they faxed me a complaint form. However, rather than file a complaint, I requested that the OSC representative call the employer and try to convince them that they were, in fact, committing document abuse, and that their best course of action would be to immediately rehire my client.
The next day, I received a phone call from one oh-so-contrite HR representative advising me that they had been mistaken and to please ignore the following letter which I hadn't even received at that point:
https://www.shusterman.com/i9documentabuseletter1/
I requested that the HR rep send me a new letter affirming that the employer would continue to employ my client, and that they had re-verified his I-9 form (and she did):
https://www.shusterman.com/i9documentabuseletter2
I felt great. My client's job was secure and I didn't even have to file a complaint against the employer. The law is complex, and many HR Managers are clueless when it comes to document abuse. To be fair, I have disguised the names of the employer and the employee in the above letters.
Of course, if the employer had known of its existence, they could have called the OSC Employer Hotline at (800) 255-8155, and saved themselves a lot of trouble. Still, you can feel their pain and learn from their example.
Our website contains a link to the OSC website at
https://www.shusterman.com/employersimmigrationguide/
Make sure that when you complete an I-9 form that you do not commit employment discrimination or document abuse.
10. Answers to January's Immigration Trivia Quiz
Quiz Removed.
Carl Shusterman
Newsletter US Immigration Update February 1999 – Quick Links
About Us
Back Issues of Our Newsletter
Citizenship
Client Testimonials
Forms Download
Green Cards
Job Search
PERM
Processing Times
Schedule a Legal Consultation
Subscribe to Our Newsletter
Success Stories
Temporary Visas
Visa Bulletin
February 11, 1999
Disclaimer: This newsletter is not intended to establish an attorney-client relationship. All information contained in this newsletter is generalized. Any reliance on information contained herein is taken at your own risk.