Volume Two, Number Two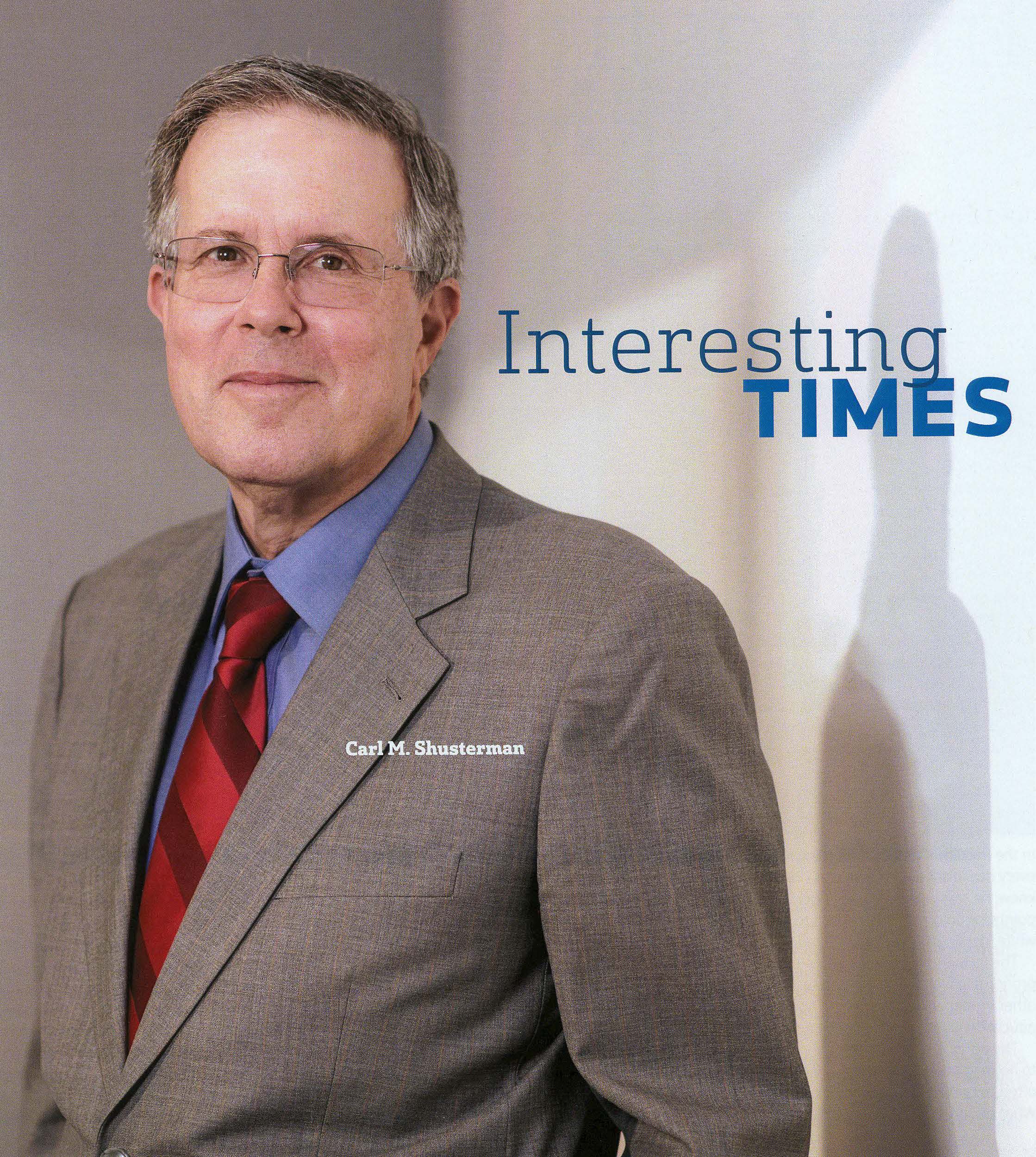 SHUSTERMAN'S IMMIGRATION UPDATE is the Web's most popular e-mail newsletter regarding U.S. immigration laws and procedures with over 60,000 subscribers located in more than 150 countries. It is written by a former INS Trial Attorney (1976-82) with over 30 years of experience practicing immigration law.
Published by the Law Offices of Carl Shusterman, 600 Wilshire Blvd, Suite 1550, Los Angeles, California, 90017. Phone: (213) 623-4592 x0.
Subscribe to our E-Mail Newsletter, join the conversation on our Immigration Facebook Page, follow our Blog Posts and subscribe to our "How-To" Immigration Videos.

Client Reviews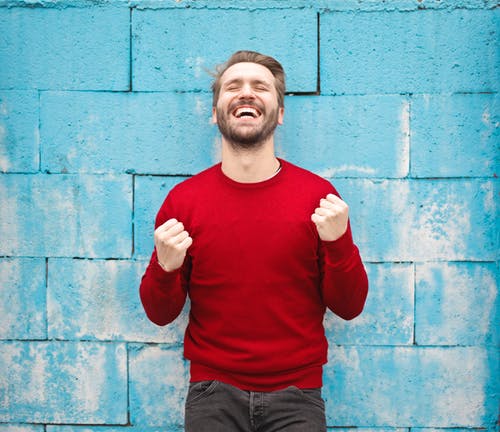 Beyond Excellent!
"It is clear they are experts in the field which allowed me to sit back and relax knowing they would handle everything, which they did!"
- Nico Roseberg, Portland, Oregon
Read More Reviews
Zoom Consultations Available!
Newsletter US ImmigrationFebruary 1997 contains the following topics:
TABLE OF CONTENTS:
1. February 1997 State Department Visa Bulletin
The State Department has issued the February 1997 Visa Bulletin.
Most of the Family categories moved only one to five weeks forward, or in the case of the 2A preference category (spouses and minor, unmarried children of permanent residents) did not move at all. One exception was the Mexican 1st preference category (unmarried adult sons and daughters of U.S. citizens) which moved two months forward.
The Worldwide Employment categories remained "current" (no backlogs) except for the unskilled category which advanced two months to February 1, 1990. The India 2nd preference category advanced over three months while the India 3rd preference category moved forward two months. The most significant movement occurred in the Philippine 3rd preference category which moved from a ten month backlog to current.
For an explanation of what the categories, dates and symbols listed below mean, see https://www.shusterman.com/greencardsthroughrelatives.html and https://www.shusterman.com/greencardsthroughemployment/
FAMILY CATEGORIES
| Categories | Worldwide | India | Mexico | Philippines |
| --- | --- | --- | --- | --- |
| 1st | 4-01-96 | 4-01-96 | 9-08-92 | 7-15-86 |
| 2A | 2-08-93 | 2-08-93 | 6-01-92 | 2-08-93 |
| 2B | 2-15-91 | 2-15-91 | 2-15-91 | 2-15-91 |
| 3rd | 11-15-93 | 11-15-93 | 12-22-87 | 10-15-85 |
| 4td | 7-15-86 | 2-08-85 | 8-15-85 | 11-22-77 |
EMPLOYMENT CATEGORIES
| Categories | Worldwide | India | Mexico | Philippines |
| --- | --- | --- | --- | --- |
| 1st | Current | Current | Current | Current |
| 2nd | Current | 11-01-95 | Current | Current |
| 3rd | Current | 9-01-94 | Current | Current |
| Unskilled | 2-01-90 | 2-01-90 | 2-01-90 | 2-01-90 |
| 4td | Current | Current | Current | Current |
| 5td | Current | Current | Current | Current |
2. Immigration Government Processing Times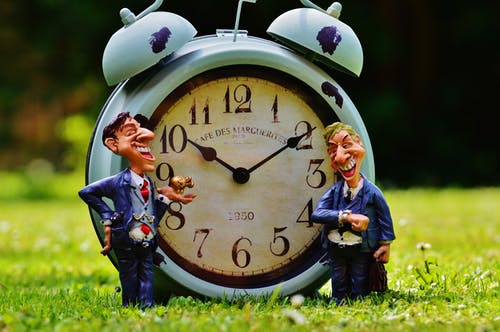 We link to the most recent immigration waiting times for each of the four USCIS Service Centers, the National Benefits Center and the Administrative Appeals Office. We also link to the processing times of all of the 83 USCIS District Offices and Sub-offices. We link to the Labor Department's page entitled "Processing dates for labor certification applications". Finally, we link to the State Department's "Visa Wait Times" page.
3. DV-98 Visa Lottery: Apply Now!
Did you know that every year the U.S. government gives green cards to 55,000 persons randomly selected by lottery. The sign-up period for the 1998 lottery started on February 3, 1997. A Special Alert of SHUSTERMAN'S IMMIGRATION UPDATE was e-mailed to subscribers on the evening of February 2.
However, it's not too late to apply. As long as the National Visa Center receives your application by noon Eastern Standard Time on Wednesday, March 5, 1997, your application will be considered.
Contrary to what you may have heard from friends about the visa lottery, there are no government forms to fill out, no fees to apply, and hiring a lawyer will NOT improve your chances of success.
Remember, only one application per person will be accepted.
Good luck to all of you!
4. Some Governors Have 2nd Thoughts About Welfare Cut-Off
In an earlier issue of SHUSTERMAN'S IMMIGRATION UPDATE, we reported on the welfare bill enacted this summer and how a disproportionate amount of the cuts would affect legal immigrants and the states where they reside (States like California, New York, Texas, Florida, New Jersey and Illinois would be among the most heavily impacted.). For example, California officials estimate that almost 100,000 legal immigrants who are elderly, blind or disabled would lose their Supplemental Security Income (SSI) checks by this summer, and more than 270,000 legal immigrants would no longer be eligible for Food Stamps.
No one expects these elderly and infirm immigrants to simply disappear. If the federal government cuts off aid, the financial burden will certainly fall on the states and local governments. Letters were mailed to SSI recipients during the first week of February informing them that their checks would be cut off in August and September 1997.
For some months, Democratic governors joined by a few of their Republican colleagues from states with high numbers of immigrants have called upon Congress to soften the provisions of the welfare bill. However, Governor Pete Wilson of California (a state which is home to 40% of legal immigrants nationally) has been almost silent about this issue. However, at the National Governors' Conference held in early February, Governor Wilson joined other governors in supporting a compromise resolution calling on Congress and the President to make certain that the law "meets the needs of aged and disabled immigrants who cannot naturalize and whose benefits may be affected". The resolution stops short, however, of urging Congress to overturn or amend portions of the welfare law.
President Clinton stated his position on this issue in his State of the Union Address: "And we must join together to do something else, too, something both Republican and Democratic governors have asked us to do: to restore basic health and disability benefits when misfortune strikes immigrants who came to this country legally, who work hard, pay taxes and obey the law. To do otherwise is simply unworthy of a great nation of immigrants."
The President's budget would restore some of the public assistance that the welfare bill would have cut from elderly and disabled legal immigrants. Polling data indicates that most Americans support such a restoration. However, the $64,000 question is whether Congress will agree with the President and the Governors and provide the funds required to support some of the neediest members of our society.
5. Immigration Trivia Quiz:
Quiz Removed.
6. Legislative Update: New Chairman of Immigration Subcommittee
On January 10, 1997, Senator Spencer Abraham (R-MI) was named as the new Chairman of the Senate Subcommittee of Immigration. As opposed to Congressman Lamar Smith (R-TX), his counterpart in the lower house, Senator Abraham is a staunch defender of legal immigration.
In the last Congress, then-Subcommittee Chairman Senator Alan Simpson (R-WY) proposed eliminating most of the family-based immigration categories: brothers and sisters and adult sons and daughters of U.S. citizens. He also proposed deep cuts in employment-based immigration. Although most Democrats opposed Simpson, there was considerable doubt whether any of the Republican Senators were prepared to take on the volatile Mr. Simpson.
Then, on February 29, 1996, a little-known Republican freshman, the grandchild of Lebanese immigrants, became the David who took on Simpson's Goliath. Once Senator Abraham had shown the courage to introduce an amendment to eliminate all measures to reduce legal immigration from the bill, the majority of Republicans supported him and the amendment passed easily.
When Simpson, as a senior senator tried to pull rank on his freshman colleague at a meeting of the full Senate Judiciary Committee by referring to Senator Abraham as "a junior member of the committee", Chairman Hatch (R-UT) put Simpson in his place stating that, in his view, all senators were equal.
Senator Abraham states his views on immigration as follows: "Virtually every Michigander is the descendant of immigrants. Like the vast majority of legal immigrants, my grandparents came to America to make a positive contribution to our society…Our state has been enriched culturally and economically by those who have come here to make a better life for themselves and their children."
Has the movement to reduce legal immigration run out of steam? In a recent speech at a California software company, Senator Abraham offered his assessment: "Legal immigration has been a positive thing and something we need to continue to defend… Those who wish to see wholesale reductions are headed down the wrong course."
Well said, Chairman Abraham!
7. Physicians: The View From Rural America
Every year or so, the Department of Health and Human Services (HHS) publishes a list of Health Professional Shortage Areas (HPSAs) across the U. S. where the population is medically underserved. In 1995, the list consisted of approximately 90 pages of small print.
The latest version of the HPSA list, issued on December 31, 1996 is at least 50% longer. During the next few weeks, I will update the above listing to include the newly-designed underserved areas.
These areas are important for a variety of reasons. Medical residents and fellows who are in exchange visitor (J-1) status must work three years in a HPSA or a Medically Underserved Area (MUA) or for a Medically Underserved Population (MUP) if they wish to obtain a waiver of the dreaded two-year home residency requirement.
With the increasing population of medically underserved Americans, you might think that the government would be encouraging International Medical Graduates (IMGs) and all other physicians to work in medically underserved areas. Instead, HHS seems to be devoting considerable energy to discouraging other federal agencies from sponsoring IMGs to work in such areas. Recently the Department of Housing and Urban Department (HUD) declared an "indefinite moratorium" on their J waiver program. There are rumors that the Department of Agriculture (USDA) program may end up on the chopping block.
Does America really need the services of IMGs? Senator Kent Conrad of North Dakota, a state 85% of which has been designated as a HPSA by HHS speaks of a "dangerous lack of health care accessible to rural residents."
The Conrad State 20 Program allows each participating state to sponsor up to twenty IMGs annually for J-1 waivers if the physicians agree to work in medically underserved areas for a minimum of three years. With a complete absence of dissent, Congress extended the life of the Conrad State 20 Program until the year 2002 in the newly-enacted immigration law.
Senator Conrad declares, "…I will continue supporting policies that keep rural health care facilities staffed with qualified people, domestic if possible, but foreign if necessary."
His article entitled "Physicians: What Glut?", reprinted from International Physician magazine, should be required reading for policy makers. See https://www.shusterman.com/senatorconradonphysicianshortage.html
8. Take Two: "America Stands Unique in the World"
In last month's update, I informed you of a speech that I made about immigrants and the prospects for a reversal of the anti-immigrant laws enacted during 1996. If you did not get the chance to read my speech, it can be found at https://www.shusterman.com/immigrationushistory.html
I did receive one extremely negative comment on my speech from an important policy maker. This comment took the form of a letter to the Wall Street Journal which was published the day after the January 1997 issue of SHUSTERMAN'S IMMIGRATION UPDATE was e-mailed. The letter mentioned both my speech and Dr. David Ho who was the subject of last month's Immigration Trivia Quiz.
Frankly, I was puzzled more than anything else. How did the writer know about my speech and trivia quiz in time to get a letter published in the paper the very next day?
The writer was none other than Representative Lamar Smith, the Chairman of the Subcommittee on Immigration and Claims of the U.S. House of Representatives. Fortunately, Mr. Smith's letter contained the answer to the mystery since it refers to the January 3, 1997 issue of the Journal.
I visited my local library and found that the Journal had reprinted portions of my speech in their "Notables & Quotables" column which appears in the editorial pages.
Although copyright restrictions prevent me from including Mr. Smith's letter in SHUSTERMAN'S IMMIGRATION UPDATE, my reply letter (which remains unpublished except on this web site) will give you a hint of the flavor of the exchange. See my letter at https://www.shusterman.com/shusterman-congressmanlamarsmith.html
9. Web Site: State Department Site is a Treasure Trove
The State Department maintains a presence on the web which is truly impressive. Over the past year, I have observed that their web site has been updated and expanded on numerous occasions.
Of particular interest to readers of SHUSTERMAN'S IMMIGRATION UPDATE is the State Department's Bureau of Consular Affairs. To access this site, go to https://www.shusterman.com/departmentofstateusimmigration.html
and scroll down to "Government Agencies" and click on "State Department's Bureau of Consular Affairs". Therein lies a treasure trove of immigration-related information which includes the complete text of the 1996 Immigration Law, Welfare Law and Anti-Terrorism Law.
Another informative feature is a clickable list of 28 Visa Publications explaining the law and procedures regarding nearly all of the most commonly- used types of visas.
Also included is a list of the (presently 37) Most Commonly Asked Questions About Visas. For example, one question is "How can I get the Visa Bulletin?" The State Department explains how you may obtain the Visa Bulletin (1)online, (2) by fax, (3) by phone and (4) by mail. The State Department, however, neglects to inform the public that the latest Visa Bulletin may be delivered to them free by e-mail as soon as it is issued if they subscribe to SHUSTERMAN'S IMMIGRATION UPDATE ;-)
The State Department's information appears to be both accurate and timely. It is, however, a bit overwhelming. Perhaps as their site expands, they might make navigation a bit easier through the use of tables, frames or even a search engine.
Still, kudos to the State Department for a job well done!
10. Answer to the Immigration Trivia Quiz
Quiz Removed.
Carl Shusterman
Newsletter US Immigration February 1997 Quick Links
About Us
Back Issues of Our Newsletter
Citizenship
Client Testimonials
Forms Download
Green Cards
Job Search
PERM
Processing Times
Schedule a Legal Consultation
Subscribe to Our Newsletter
Success Stories
Temporary Visas
Visa Bulletin
February 11, 1997