Volume Six, Number Eight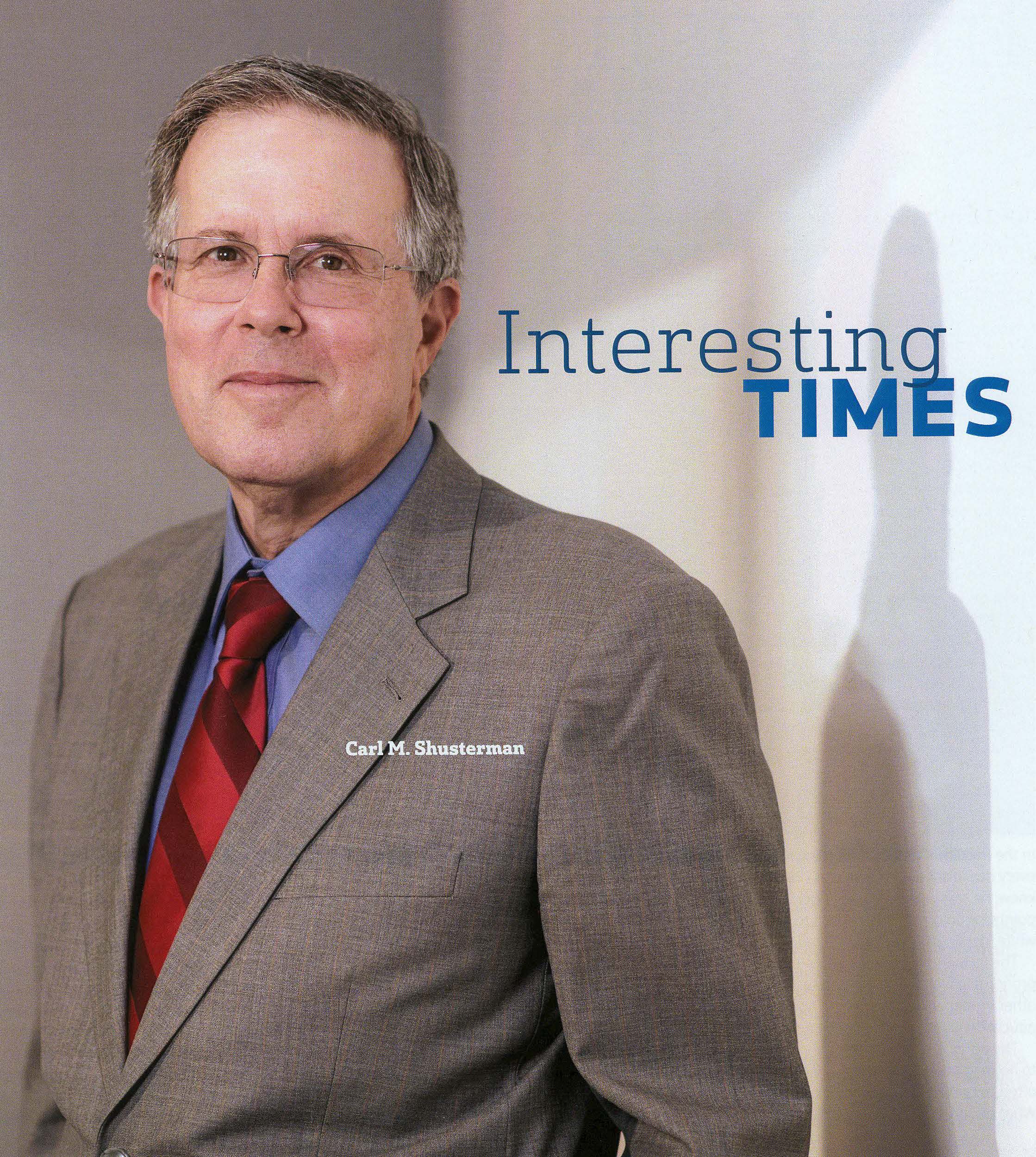 SHUSTERMAN'S Newsletter US Immigration August 2001 is the Web's most popular e-mail newsletter regarding U.S. immigration laws and procedures with over 40,000 subscribers located in more than 150 countries. It is written by a former INS Trial Attorney (1976-82) with over 30 years of experience practicing immigration law.
Published by the Law Offices of Carl Shusterman, 600 Wilshire Blvd, Suite 1550, Los Angeles, California, 90017. Phone: (213) 623-4592 x0.
Subscribe to our E-Mail Newsletter, join the conversation on our Immigration Facebook Page, follow our Blog Posts and subscribe to our "How-To" Immigration Videos.
Client Reviews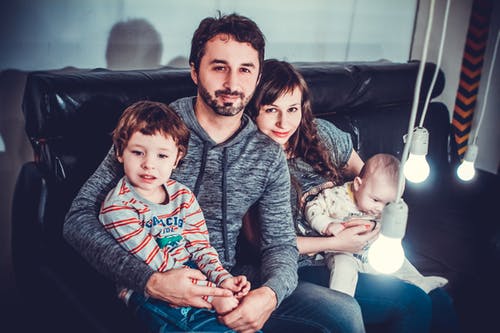 Life Saver
"After wasting thousands of dollars on other lawyers, Mr. Shusterman was life saver. I recommend him hands down!"
- Mukta Mohan, Buffalo, New York
Read More Reviews
Zoom Consultations Available!
Newsletter US Immigration Update August 2001
This month's issue contains the following topics:
NEWS FLASHES:
DV-2003 Green Card Lottery– On August 1, the State Department posted the rules for the DV-2003 Green Card Lottery online. Do you need to hire us to prepare and submit an application? No, if you read the rules carefully, you can do this yourself. See the complete text of the official rules on our "Lottery Page" at https://www.shusterman.com/greencardlottery.html
Filing Fee Increases Proposed By The INS– Has the agency no shame? Despite three-year long backlogs in obtaining green card interviews in Atlanta, Houston, Phoenix and a number of other cities, the INS is once again proposing to raise its filing fees this January. Naturalization applications would cost $260 instead of $225 (tack on $50 more for fingerprints – which the INS used to take for free at one time!); the fee for orphan petitions would rise from $405 to $460; and applications to wait at the back on the three-year line for adjustment of status would cost $255 rather than $220. You would think that with all the cash that the agency is raising through §245i and the Premium Processing Fee, filing fees would be going down, not up!
H-1B Cap Update – The INS reports that, as of July 25, 163,000 H-1B petitions subject to the numerical cap had been used. In addition, another 39,000 H-1B petitions were pending, approximately 25,000 of which are subject to the cap. That means, with two months left in the fiscal year, and with 16,000 H-1B's being submitted each month and with 30,000 H-1B numbers left, the cap may be reached in mid-September.
New INS Commissioner– James Ziglar was unanimously confirmed by the Senate as the Commissioner of the INS. His first day on the job was today. Although Mr. Ziglar has no previous immigration experience, he was praised by Republicans and Democrats alike for his management experience. One of his top advisors is Stuart Anderson, Executive Associate Commissioner for Policy and Counselor to the Commissioner. Mr. Anderson worked under Senators Abraham and Brownback on the Senate Immigration Subcommittee for the past 4 1/2 years. To learn more about Mr. Ziglar and his confirmation, see our "INS Page" at https://www.shusterman.com/uscitizenshipandimmigrationservices.html and scroll down to "James W. Ziglar Confirmed As INS Commissioner (August 3, 2001)"
1. September 2001 State Department Visa Bulletin
On August 6, we posted the September 2001 Visa Bulletin, before the State Department posted the dates on their web site.
The disaster area that is officially known as the family preference categories actually advanced slightly. Although the worldwide FB numbers for two of five categories remains "unavailable" (Translation: Don't bother to apply!), both the worldwide 2A and 2B categories advanced one month. In addition, the 4th FB category for persons born in India moved forward three weeks. The shutdown of the family categories has clearly placed the ball in Congress's court. The Democrats in Congress have proposed increasing the numbers in the family-based categories. We think this is clearly required
On the Employment side, it was a far different story as all of the EB numbers, including those for unskilled workers, remained current. Of course, backlogs will develop in the EB numbers within a few months, but for now, it is time to apply for green cards through employment.
The September 2001 Visa Numbers can be found at https://www.shusterman.com/statedepartmentvisabulletin/
For an explanation of what the categories, dates and symbols listed below mean, see https://www.shusterman.com/greencardsthroughrelatives.html and https://www.shusterman.com/greencardsthroughemployment/
2. Immigration Government Processing Times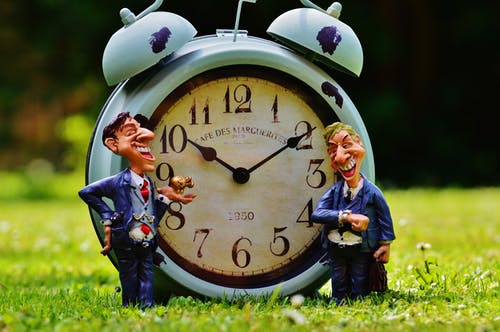 We link to the most recent immigration waiting times for each of the four USCIS Service Centers, the National Benefits Center and the Administrative Appeals Office. We also link to the processing times of all of the 83 USCIS District Offices and Sub-offices. We link to the Labor Department's page entitled "Processing dates for labor certification applications". Finally, we link to the State Department's "Visa Wait Times" page.
3. Legislation I: Amnesty, Guestworkers And §245i
Amnesty & Guestworkers President Bush and Mexican President Vicente Fox continue to negotiate about guestworkers and legalization. President Bush recently went on record agreeing that a legalization program could extend to other nationalities as well.Then, on August 2, Democratic legislators upped the ante by endorsing the following principles:
Family Reunification: Achieved by reducing the time it takes for the INS to approve family-based and employment-based petitions, and adjusting the current family and employment-based visa ceilings. In addition, review other obstacles that separate families, such as Section 245(i), which should be restored.
Earned Access to Legalization: Achieved through an earned adjustment program. "Our economy depends on the undocumented immigrants in our workforce and it is neither in the best interest of the workers nor their employers for the workers to remain undocumented. "All similarly situated, long-time, hard-working residents should be provided with the same opportunity to become permanent members of our community. We should create a fair, uniform set of procedures for all qualified immigrants."
Border Safety and Protection: Achieved by "establishing a comprehensive immigration policy" that "will result in orderly entry at our borders" and that will "enhance our ability to enforce our immigration laws, allow us to crack down on drug trafficking and smuggling, and protect our national security." While "our border patrol agents must have the necessary resources to enforce the law," "we also have the responsibility to our nation's immigrants to ensure safety and due process protections at our borders."
Enhanced Temporary Worker Program: Achieved by "providing an appropriate mechanism for workers who wish to move between their home countries and ours to benefit from new economic opportunities, and a way for recent arrivals to the U.S. to earn permanent status. But it must be carefully crafted to avoid the troubling legacy of exploitation and abuse that have marred so many temporary worker programs."
Fairness for Immigrants and Legal Residents: Achieved by addressing the "unfinished business of the last Congress. First and foremost, we must fix the 1996 immigration laws. This includes restoring due process protections to permanent residents…ending discrimination against legal residents and reforming the INS to reduce the processing backlogs. In addition, we must address the special needs of agricultural workers and employers, as encompassed in the agreement reached in the 106th Congress." For more on these proposals, see our "Immigration Legislation Page" at https://www.shusterman.com/legislationusimmigration.html scroll down to "Legislative Developments in 2001" and click on "Congressional Democrats Call For Overhaul Of Immigration Laws".
Extension of §245i: Will there be an extension of §245i when Congress reconvenes in September? We certainly think so. In June, the House of Representatives passed a four-month extension of the §245i containing an amendment that the familial or employment relationship that the visa petition or labor certification is based on must have existed on or before April 30, 2001.
In July, the House Appropriate Subcommittee on Commerce, Justice and State passed a permanent extension of §245i without the restrictive amendment.
Then, on July 26, the Senate Judiciary Committee unanimously backed a 12-month extension of §245i with the amendment.Obviously, some sort of a compromise is in order. If you or a friend, employee or family member would be impacted, now is the time to lobby your senator or representative. Congress will reconvene on September 4.
4. Physicians: If There Were Fewer IMGs, Who Would Replace Them?
Over 30% of rural counties in the United States are designated as medically underserved areas by the Federal Government. Fortunately, over 2,000 U.S.-trained physicians who were born abroad, are serving the medical needs of Americans who live in these counties. As I stated in my testimony to the Senate Subcommittee on Immigration on May 22, the program is working well, but needs to be significantly increased in size to enable more people living in rural America to have access to medical care. See https://www.shusterman.com/shustermantestimonysenate.html
A federal program that is working well, involves the states in making decisions, improves health care, and costs the taxpayers only a minimal amount. It seems too good to be true, doesn't it?
If your primary concern is the health and welfare of the American people, what reason would you have to oppose the expansion of such a program? Then why have the Council on Graduate Medical Education (COGME) and six medical associations called for a reduction in the supply of new International Medical Graduates (IMGs) into medical residency and fellowship program in the U.S.; the termination of the J-1 waiver program for foreign medical graduates; and an increased home residency requirement from two to five years?
They say that these steps are necessary to reduce the national physician oversupply. To me, this is tantamount to calling for an end to the food stamp program in order to reduce obesity in America!
Try telling an American citizen living in one of the 161 counties where there is not a single primary care physician that there is a Anational physician oversupply. The problem is that there is a maldistribution of physicians in the U.S. and most U.S. medical graduates prefer to enter a specialty field rather than engage in a less lucrative practice involving primary care. Imagine that you have just completed a medical residency or fellowship in New York or California. How likely is it that you will establish a practice in rural North Dakota or in the South Side of Chicago? The answer is painfully obvious to the residents of such localities.
However, if you are an IMG who has finished a medical residency or fellowship, these locations may be a perfect match to your needs. Why? Because, unless you work in a medically underserved area in the U.S. for a minimum of three to five years, chances are that you will be forced to leave the U.S. and return to your home country for at least two years. This is true even if your spouse and children are U.S. citizens, and yes, even if your medical skills would be useless in your native country. This is why over 2,000 IMGs obtain J waivers by practicing in medically underserved areas. And guess what? A lot of IMGs find that they like working in these areas, and settle their permanently.
Recently, the Federal Office of Rural Health Policy issued a grant to the Cecil G. Sheps Center for Health Service Research at the University of North Carolina to answer the following question:
If Fewer IMGs Were Allowed In The U.S., Who Might Replace Them In Rural Areas?The researchers from the Sheps Center interviewed state policy makers, health planners and physician recruiters in four states with high concentrations of IMGs in rural areas (Florida, New York, North Dakota and West Virginia). Their report raises the yellow caution flag to those who are all too eager to end the J waiver program for IMGs. Below are some of the report's major findings:
IMGs constitute an important component of the U.S. medical workforce, and their numbers have increased rapidly over the past decade.
Given the difficulty of expanding ongoing recruitment and retention efforts, many underserved rural areas would likely remain underserved in the event of a cutback in IMGs, and many rural areas that are currently adequately served could face serious problems as well.
IMGs reduce physician shortages by practicing in rural and inner city areas where U.S. medical graduates are less likely to practice.
You can read the complete text of the study, or the Executive Summary if you wish, by accessing our "Physicians Page" at https://www.shusterman.com/physiciansusimmigration and scrolling down to "IMGs And Canadian Physicians" and clicking on "If Fewer IMGs Were Allowed In The U.S., Who Might Replace Them In Rural Areas? (PDF File)".
While you are exploring our "Physicians Page", thanks to the winner of July's Immigration Trivia Quiz, we now link to over 30 of the 40+ states that sponsor IMGs for J waivers.
To learn about the J-1 programs in these states, scroll down to "J-1 Waiver Programs" and then to "Conrad State 20 Programs".
5. Immigration Trivia Quiz: Foreign-Born Members Of The Cabinet
Quiz Removed.
6. Nurses: GAO Reports Nurse Shortages Due To Multiple Factors
The General Accounting Office (GAO) is the investigative arm of Congress. During May and June of 2001, at the request of the House Subcommittee on Health, GAO conducted a study to provide information regarding:
(1) Whether there is evidence of a current nursing shortage;
(2) The reasons for current nurse recruitment and retention problems; and
(3) What is known about the projected future supply of and demand for nurses.
On July 10, the GAO reported to Congress that there is an "emerging shortage of nurses"; that the national unemployment rate for nurses had declined, in 2000, to one percent; that health care providers "are reporting growing difficulty recruiting nurses" and that there were "rising RN vacancy rates" around the country.
While the number of RNs per capita had steadily increased from 1980 to 1996, the number declined between 1996 and 2000. (Editor's note: The temporary visa program for nurses was phased out between 1995 and 1997. Perhaps this factor is partly responsible for the decline in the number of nurses compared to the general population which began in 1996.)
In some of the more populous states, the RN vacancy rates have reached alarming levels. For example, in 2000, California reported an average RN vacancy rate of 20%, and, in 2001, Florida's vacancy rate approached 16%.
As nurse vacancy rates rise, the report found that the number of RNs passing the national nursing exam (NCLEX) declined 23% between 1996 and 2000. Furthermore, as older nurses retire or leave the nursing profession, they are not being replaced by younger nurses. In fact, between 1983 and 1998, the number of RNs under 30 in the workforce fell by 43%!
The report found that "job dissatisfaction has…been identified as a major factor contributing to the current problems of recruiting and retaining nurses." It also found that "inadequate staffing, heavy workloads, and increased use of overtime are frequently cited as key areas of job dissatisfaction among nurses." (Editor's Note: Increasing the number of nurses by reinstating a temporary visa category for nurses would help to alleviate each of these areas of job dissatisfaction.)
Finally, and most troubling, was the GAO's finding that "demand for nurses will continue to grow as the supply dwindles." The report found that while the "population age 65 years and older will double between 2000 and 2030″…, Aduring that same period, the number of women between 25 and 54 years of age, who have traditionally formed the core of the nurse workforce, is expected to remain relatively unchanged." The report notes the "potential mismatch between future supply of and demand for caregivers".
We link to the GAO report on our "Nurse Page" at https://www.shusterman.com/nurseimmigrationguide.html
Scroll down to "National Shortage of Nurses" and click on "Nursing Workforce: Emerging Nurse Shortages Due To Multiple Factors – GAO Report (July 10, 2001) – PDF File". We hope that Congress will respond to this important and alarming report by passing legislation to restore the temporary visa category for nurses. Prior to it's expiration in 1995, U.S. hospitals used this category to hire over 7,000 additional nurses annually.
In a related development, Kaiser Permanente, the country's largest HMO, on July 18, announced a 14% pay raise for it's nurses in Northern California. The next day, Kaiser adopted a proposal drafted by two of its labor unions representing nurses, the Service Employees International Union (SEIU) and the United Nurses Association of California, to spend between $120 million to $200 million annually to boost nursing levels.
Kaiser's bold move was criticized by a number of labor and management organizations who seldom agree with each other on anything. The California Nurses Association (CNA) which represents half of Kaiser's 18,000 RNs called Kaiser's decision a "death-bed conversion". The CNA fears that Kaiser will replace RNs with less expensive Licensed Vocational Nurses (LVNs). The California Hospital Association (CHA) also opposes Kaiser's plan. A CHA spokesperson stated, "You should be basing staffing decisions on the needs of patients", and accused Kaiser of simply caving into the demands of its labor unions.
While not wishing to become embroiled in this dispute, we note that there is a finite supply of nurses, and to the extent that Kaiser is successful in attracting additional RNs and LVNs to its workforce, vacancy rates at other hospitals will continue to increase. What is called for is governmental action to increase the overall supply of nurses. Presently, nursing schools continue to close their doors and American women, having vastly increased career options, no longer choose nursing as a profession in the same numbers as they have in the past.
Increased immigration of nurses is one of the few options that can increase the supply of nurses in the short term. See Topic #7 below.
7. Legislation II: Rural And Urban Health Care Act Of 2001
On July 27, a bipartisan group of senators including Senator Sam Brownback (R-KS) Bob Graham (D-FL) and Jesse Helms (R-NC) introduced S.1259, the "Rural and Urban Health Care Act of 2001" to help alleviate the national shortage of registered nurses, and to allow interested states to sponsor more physicians to work in medically underserved areas.
We are pleased to have been able to contribute ideas and language which were included in the bill.
The bill would re-establish a temporary visa category for nurses as was the case between 1952 and 1995. This would enable health care providers to obtain the services of foreign-born nurses in as little as two to three months. At present, hospitals petitioning for nurses must frequently wait between one and two years to obtain permanent residence on their behalf.
Recognizing the severity of the nurse shortage, the bill would allow all health care employers to petition for H-1C nurses. Based upon the number of RNs who participated in the H-1A program in the early 1990s, we expect 5,000 – 7,000 nurses to be petitioned annually. While this, in itself, would not solve the undersupply of nurses, it would certainly help ease the crisis. In addition, the bill provides that the Secretary of Health and Human Services (HHS) "shall award grants to States, local governments and institutions of higher education…to fund training, recruitment, and other activities to increase the supply of domestic registered nurses and other needed health care providers."
In addition, the bill would modify and make permanent the Conrad State Program that permits state departments of health to sponsor foreign-born physicians for J waivers. The bill would double the number of physicians who could be sponsored.
Senator Brownback, in introducing the bill stated: "This bill does not attempt to solve all problems related to this issue… However, it is not possible in one bill to address all outstanding financial or labor issues present in today's hospitals and nursing homes. Indeed, many of these issues will have to be addressed at the State level. But simply because we cannot solve all of today's health-care problems, does not mean that we abdicate our responsibility to find practical solutions to help real people."
Read the complete text of the bill on our "Nurse Page" at https://www.shusterman.com/nurseimmigrationguide.html
Upon its introduction, the bill was referred to the Senate Subcommittee on Immigration. We hope that consideration of the bill will be high on Chairman Kennedy's agenda when Congress returns from its summer recess on September 4.
8. Regulations Issued To Change From Regular To RIR Labor Certification
On August 3, the Labor Department issued its long-awaited regulations allowing certain employers that have filed regular applications for labor certifications to change to Reduction-in-Recruitment (RIR) applications without having to relinquish the employee's original priority date.
Although this is a very welcome development, as the genie in the film "Aladdin" would say, "The regulations are subject to a few provisos":
They become effective on September 4, 2001.
They apply only to applications for labor certification filed on or before August 3, 2001.
They only apply to applications which (1) are still in the SESA and (2) are in the pre-recruitment period.
They do not apply to "Schedule B" unskilled occupations.What does this mean in the real world? Who benefits and who does not?
Employers (and their employees) who have been stuck in the SESA queue for months or years awaiting a recruitment notice are in luck. They can recruit and ask the SESA to allow them to refile under RIR.
Employers (and their employees) who recently submitted applications for labor certifications under renewed §245i are also in luck. Most probably they did not file under RIR because the April 30th deadline did not give them enough time to recruit for the job.
However, if your H-1B is about to run out, and your labor certification was transferred to the regional office of DOL in California, Texas or New York sometime in 1999, this regulation will NOT benefit you. In fact, to add insult to injury, you are not even eligible for a 7th year extension of your H-1B because, even though your application for a labor certification has been pending for a year (or two or three), you need both an approved labor certification and a filed I-140 to take advantage of the 7th year option contained in AC-21 :-(
9. Chat Schedule, Transcripts, Audios & Videos
Deleted
10. Answers To July's Immigration Trivia Quiz
Quiz Removed.
Carl Shusterman
Certified Specialist in Immigration Law, State Bar of California, Former U.S. Immigration & Naturalization Service Trial Attorney (1976-82), Board of Governors, American Immigration Lawyers Association (1988-97)
Law Offices of Carl Shusterman, 600 Wilshire Blvd,Suite 1550 Los Angeles, California 90017,(213) 623-4592 Fax- (213) 623-3720
"Power never yields without a demand. Never did, never will."
– Frederick Douglass
Newsletter US Immigration August 2001 – Quick Links
About Us
Back Issues of Our Newsletter
Citizenship
Client Testimonials
Forms Download
Green Cards
Job Search
PERM
Processing Times
Schedule a Legal Consultation
Subscribe to Our Newsletter
Success Stories
Temporary Visas
Visa Bulletin
August 6, 2001