Volume Two, Number Eight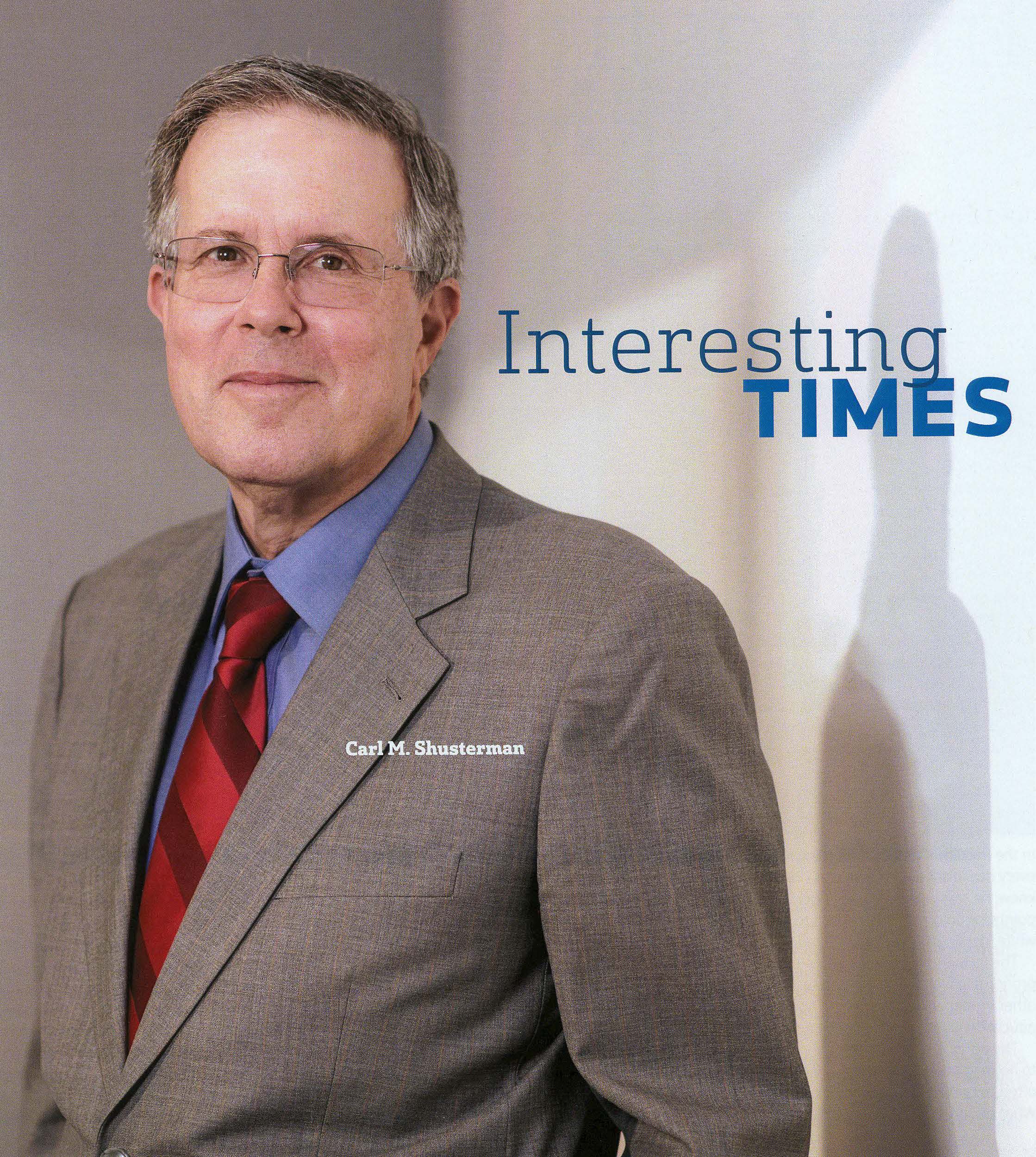 SHUSTERMAN'S IMMIGRATION UPDATE is the Web's most popular e-mail newsletter regarding U.S. immigration laws and procedures with over 60,000 subscribers located in more than 150 countries. It is written by a former INS Trial Attorney (1976-82) with over 30 years of experience practicing immigration law.
Published by the Law Offices of Carl Shusterman, 600 Wilshire Blvd, Suite 1550, Los Angeles, California, 90017. Phone: (213) 623-4592 x0.
Subscribe to our E-Mail Newsletter, join the conversation on our Immigration Facebook Page, follow our Blog Posts and subscribe to our "How-To" Immigration Videos.
Client Reviews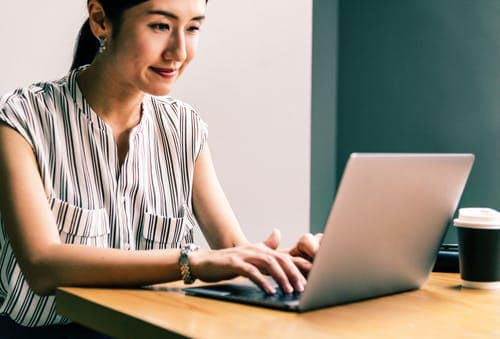 Very Efficient and Professional!
"I would like to thank the team of Carl Shusterman's Office who took care of my application for naturalization. Everything went well and very fast! Very efficient and professional!"
– Jennie Kil, San Francisco, CA
Read More Reviews
Zoom Consultations Available!
Newsletter US Immigration August 1997 contains the following topics:
Table of Contents
1. August 1997 State Department Visa Bulletin
On July 10, we posted the August 1997 Visa Bulletin on the Web. This was before the State Department posted the dates on their web site.
Most of the Family categories moved forward nine weeks or less. The big news was that the worldwide first preference category (unmarried sons and daughters of U.S. citizens) regressed three years back to April 1, 1993. India first did the same.
Most of the Employment categories remained "current" (no backlogs) except for the unskilled category which regressed two and one-half years back to November 1, 1988. This is very bad news indeed for housekeepers worried about the three-year entitlement bar. The India 3rd preference category (professionals and skilled workers) advanced six weeks to August 1, 1995.
For an explanation of what the categories, dates and symbols listed below mean, see https://www.shusterman.com/greencardsthroughrelatives.html and https://www.shusterman.com/greencardsthroughemployment/
FAMILY CATEGORIES
| Categories | Worldwide | India | Mexico | Philippines |
| --- | --- | --- | --- | --- |
| 1st | 4-01-93 | 4-01-93 | 4-01-93 | 8-15-86 |
| 2A | 4-15-93 | 4-15-93 | 8-01-92 | 4-15-93 |
| 2B | 5-01-91 | 5-01-91 | 4-22-91 | 5-01-91 |
| 3rd | 4-01-94 | 4-01-94 | 10-08-88 | 2-13-86 |
| 4td | 1-08-87 | 4-01-85 | 7-22-86 | 3-01-78 |
EMPLOYMENT CATEGORIES
| Categories | Worldwide | India | Mexico | Philippines |
| --- | --- | --- | --- | --- |
| 1st | Current | Current | Current | Current |
| 2nd | Current | Current | Current | Current |
| 3rd | Current | 8-01-95 | Current | Current |
| Unskilled | 11-01-88 | 11-01-88 | 11-01-88 | 11-01-88 |
| 4th | Current | Current | Current | Current |
| 5th | Current | Current | Current | Current |
2. Immigration Government Processing Times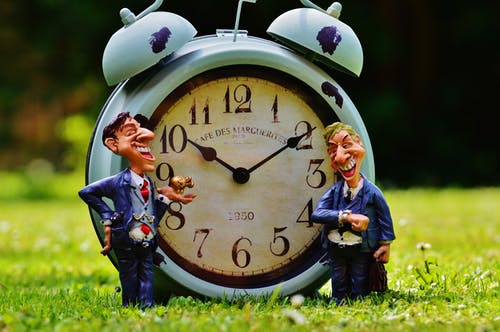 We link to the most recent immigration waiting times for each of the four USCIS Service Centers, the National Benefits Center and the Administrative Appeals Office. We also link to the processing times of all of the 83 USCIS District Offices and Sub-offices. We link to the Labor Department's page entitled "Processing dates for labor certification applications". Finally, we link to the State Department's "Visa Wait Times" page.
3. H-1B Cap To Be Reached In A Few Days: Deja Vu All Over Again?
On July 21, 1997, representatives of the American Immigration Lawyers Association (AILA) met with INS officials and learned that, according to INS, on July 19, H-1B numbers had reached 57, 258. By August 6, the total had reached 62,493. We issued two Special Alerts of SHUSTERMAN'S IMMIGRATION UPDATE to inform our subscribers of these developments and how to cope with them.
INS believes that the 65,000 statutory cap on H-1B's will be reached during the final two weeks of August. This will cause great hardship to many U.S. companies, particularly in the medical and scientific areas. I was recently interviewed on this topic. Following my observations which appeared on the front page of USA Today, a spokesman for the Los Alamos Laboratories which employs 409 foreign-born Ph.D.'s out of a total of 1,500 characterized the situation as "catastrophic".
All of this probably sounds a bit familiar to U.S. employers and H-1B visaholders. Last year, INS suddenly announced that ALL 65,000 numbers had been reached only to reverse themselves a mere two weeks later.
This time, INS swears that it's got it's numbers right, and that there will be no new H-1B petitions or changes of status possible until October 1, 1997. Extensions of H-1B status and changes of employers will be unaffected.
INS has indicated that it will continue to process H-1B petitions after the cap is reached. It will do so by reviewing each petition to determine whether it falls within the cap. If it does, INS will contact either the petitioner (employer) or the attorney of record and ask if the agency should process the petition with an October 1, 1997 start date. Unless the petitioner/attorney objects, this will be done.
However, to eliminate this time-consuming step, write the following in bold letters on the petition:
"IF H-1B NUMBERS ARE NO LONGER AVAILABLE FOR FY 1997, PLEASE CONSIDER COMMENCEMENT DATE OF PETITION AS OCTOBER 1, 1997"
To see the most current tally of H-1B numbers used, see https://www.shusterman.com/ and check the "JavaScript" scrolling around the bottom of the page.
4. Legislation: Battle Over Extension of Section 245(i)Heats Up
When Congress recessed in early August, the Senate had incorporated a permanent extension of the section 245(i) penalty provision into an appropriations bill. The full House has not voted on their version of the appropriations bill as yet, but at the urging of Representative Lamar Smith (R-TX), the section was deleted at the Committee level. The issue over whether visa overstayers or the average taxpayer will have to pick up an additional $200 million tab to fund INS detention facilities will, no doubt, be decided by a Senate-House Conference Committee. The INS, the State Department, and scores of business and community organizations are trying to persuade Congress to support extending section 245(i), but it is too early to count the anti-immigrant forces out. To make your opinion count, write to your Members of Congress immediately. This could be the most important immigration issue of the last 20 years!
For a summary of the argument for scraping section 245(i), see Rep. Smith's letter at https://www.shusterman.com/greencardsusing245i.html
Meanwhile, only a few more weeks remain before the starting date of the three-year entitlement bar. For an excellent analysis of the interaction between the entitlement bars and section 245(i) written by Nadine Wettstein, Esq. of the American Immigration Lawyer's Association (and slightly adapted by Yours Truly).
Although the "new" immigration law was signed on September 30, 1996, immigrants and their attorneys are still waiting for "proposed" INS regulations explaining the new system which is scheduled to begin on September 27, 1997.
In the meantime, however, INS is beginning to get a little more realistic about certain sections of the law.
Initially, INS took the position that applications submitted under section 245(i) of the law (which allows visa overstayers and others to adjust status to permanent residents in the U.S. by paying a $1,000 fine) must not only be filed but must be approved by September 30, 1997 to qualify. This despite the fact that in some INS districts it takes over one year just to be scheduled for an interview
See https://www.shusterman.com/adjustmentofstatus.html
and in some cases (e.g., health care workers), INS cannot approve an application for adjustment of status because of the agency's failure to issue regulations. "Thanks for the thousand bucks, buddy, but we never got around to approving your application!"
More recently, INS took a giant step toward reality by announcing that 245(i) applications merely had to be received by the agency by September 30, 1997 to be valid. If INS sits on your application until the millennium, you are still okay.
Then there are the "entitlement bars" which take effect on September 27, 1997. Suppose you file your adjustment application on October 1, 1997, travel abroad on an advanced parole on Christmas (to spend the holiday with your family), and show up at your scheduled interview sometime in 1998? Assume that your temporary visa expires shortly after you submitted your adjustment application. Surely, the filing of an adjustment application would allow you to claim lawful presence in the U.S., thereby avoiding the entitlement bars. After all, INS granted you a travel permit, a work card, and an appointment date for your green card interview. How much more authorization from INS does one need to be considered legal?
However, INS's initial position was that because of the way the statute was worded, you could have received all of the above benefits and still be "unlawfully present" in the U.S.: "Entitlement Bar City!"
Then, cooler heads at the INS prevailed, and the agency decided that the language of the statute when read correctly would allow the submission of an application for adjustment of status to "toll" (i.e., suspend) your unlawful presence for 120 days. Although this was an improvement, it was not much of one. It takes this long for your fingerprint chart to be processed, much longer to receive an interview for adjustment of status..
Finally, on June 17, 1997, INS took a giant step toward reality and decided that as long as your application for adjustment of status is pending, your status is lawful. Read the INS's June 17 memo at https://www.shusterman.com/entitlementbarsimmigration-insmemo61797.html
5. Refugees: DOS Issues Report on Persecution of Christians
On July 22, 1997, the State Department released a report describing the mistreatment of Christians in 78 countries around the world.
Assistant Secretary of State for Human Rights John Shattuck stated that the U.S is "deeply committed to protecting freedom of religion for all faiths". Shattuck acknowledged the report was initiated in response to a demand from Congress for a report focusing on the persecution of Christians. However, State Department officials emphasized that an advisory committee on religious freedom will issue a comprehensive report covering all faiths by the end of the year.
Christian groups have been highly critical of INS asylum officers and Immigration Court judges for what they perceive as a reluctance to grant asylum to those whose claim is based on their Christian beliefs.
However, INS spokesman Brian Johnson was quick to respond to such criticism: "To say that INS judges blatantly deny cases based on Christianity is totally unfounded…Immigration judges and asylum officers always update themselves about conditions in a country. INS has always given asylum to those who have demonstrated a credible fear of persecution."
The report, which is an extremely useful document for many persons whose asylum cases rest on fear of persecution based on their Christian beliefs and activities is available on the Web.
To view the report, see https://www.shusterman.com/departmentofstateusimmigration.html#3
scroll down to "Government Agencies" and click on
"U.S. Policies in Support of Religious Freedom: Focus on Christians (7-22-97)"
6. Immigration Trivia Quiz:
Quiz Removed.
7. "Abolish the INS", States' Commission on Immigration Reform
The Commission on Immigration Reform, see https://www.shusterman.com/immigrationorganizations.html#1
scroll down to "U.S. Commission on Immigration Reform"
a bipartisan panel established by the Immigration Act of 1990, stunned observers on August 4 by revealing that their final report which will be issued in late September 1997 will recommend that the INS be abolished and that its functions be dispersed among a number of federal agencies.
In a 20-page briefing paper currently being circulated in Congress, the Commission recommends that the Justice, State and Labor Departments each take over a portion of the INS's present responsibilities. For example, a "Bureau of Immigration Enforcement" would be established within the Justice Department. The responsibility for dispensing benefits such as visas, green cards, naturalization, and passports would be transferred to the "Undersecretariat for Citizenship, Immigration and Refugee Admissions" at the State Department. The Labor Department would enforce sanctions against employers who fail to follow the Employment Verification System.
Nearly everyone involved in the immigration process (with the possible exception of the immigrants themselves) seems to have expressed an opinion about the report although many asked for more time to study the details.
As expected, INS and Justice Department spokespersons vigorously contested the report's conclusions while California Governor Pete Wilson's office charged the INS with doing an "abominable job" and expressed a willingness to look at other options.
Two thoughtful, albeit very different, opinions were expressed by Senator Spencer Abraham (R-MI), the Chairman of the Senate's Immigration Subcommittee and Demetrios Papademetriou of the Carnegie Endowment for International Peace.
Senator Abraham stated that "it's my view that there is a serious question, whether we should have a single agency charged with catching criminals, keeping out illegals while at the same time letting in relatives, skilled workers, true refugees."
On the other hand, Mr. Papademetriou's take on the Commission's proposal is that "this proposal would send an orphan agency from one department to another." Rather than dispersing the agency's functions to several agencies, he recommended combining all the nation's immigration responsibilities into a single new agency.
By way of background, Congress has doubled the INS budget to over $3 million annually during the past four years. The number of deportations of criminals has risen dramtically. So has the number of immigrants who have taken the Oath of Allegiance to become American citizens. Yet, at the same time, the agency has been the target of withering criticism from Congress.
As a former Trial Attorney for the INS (1976-82) and a practicing immigration attorney since then, I can categorically state that criticism of the agency as inefficient and suffering from "mission overload" is nothing new. Also, it is a fact that both the State Department and the Labor Department have already been heavily involved in the immigration process for many years. Whether reshuffling immigration responsibilities among these same agencies will increase efficiency and reduce "mission overload" is certainly open to question.
What is clear to me is that many immigration laws and regulations are needlessly complex and that the September 1996 law is the most complex ever. Congress is asking the INS to do the impossible. Yet, for all too long, the INS has lacked the management skills and technological capacity that any business needs to survive in the late 20th century. Simply getting an administrative file moved between two branches of the INS can be a Herculean task.
QUESTION: Would Congress consider reducing the mandates which it has placed on the agency and allow the INS to operate more like a private business? Otherwise, don't look for any "quick fixes".
8. Physicians: USDA Acts to Speed Up Processing of J Waivers
The sudden demise of the HUD waiver program in December 1996 and the slowdown in processing at USDA have caused more than a few IMGs to resort to anti-depressants.
Doctors, you can throw away your Zoloft and your Prozac. USDA has, at last, provided two additional examiners to assist Linda Seckel, the "lone ranger" of USDA, in her quest to process waiver applications to provide relief for medically underserved areas in rural areas.
Three cheers for the USDA and for Linda Seckel!
For those IMGs looking for employment oppotunities, see https://www.shusterman.com/physiciandoctorjobsearch.html
9. Immigration Restrictionists Attack Pro-Immigrant Gov't Report
In the June 1997 issue of SHUSTERMAN'S IMMIGRATION UPDATE at https://www.shusterman.com/newsletterusimmigrationjune1997.html#4
we reported that in a study by a number of distinguished economists commissioned by the National Research Council, it was concluded that immigrants add up to $10 billion annually to the U.S. economy. Finally, there is an answer to the question whether immigrants are a gain or a drain on our economy.
The report is several hundred pages long, and like most economic studies, not exactly a "quick-read". However, anti-immigrant groups and individuals, apparently speed-readers all, attacked the conclusions of the report practically before the ink was dry.
One such critic, John Cassidy, an immigrant himself (Exhibit A of how industrious immigrants are!) authored a critique of the report in the July 14, 1997 issue of the New Yorker magazine entitled "The Melting Pot Myth: Immigration Made America: Could it unmake it too?"
Cassidy quickly moves from the realm of economics to the more emotionally-charged subjects of race and culture in the space of a few paragraphs.
10. Answers to July's Immigration Trivia Quiz
Quiz Removed.
Carl Shusterman
Newsletter US Immigration August 1997 Quick Links
About Us
Back Issues of Our Newsletter
Citizenship
Client Testimonials
Forms Download
Green Cards
Job Search
PERM
Processing Times
Schedule a Legal Consultation
Subscribe to Our Newsletter
Success Stories
Temporary Visas
Visa Bulletin
August 12, 1997