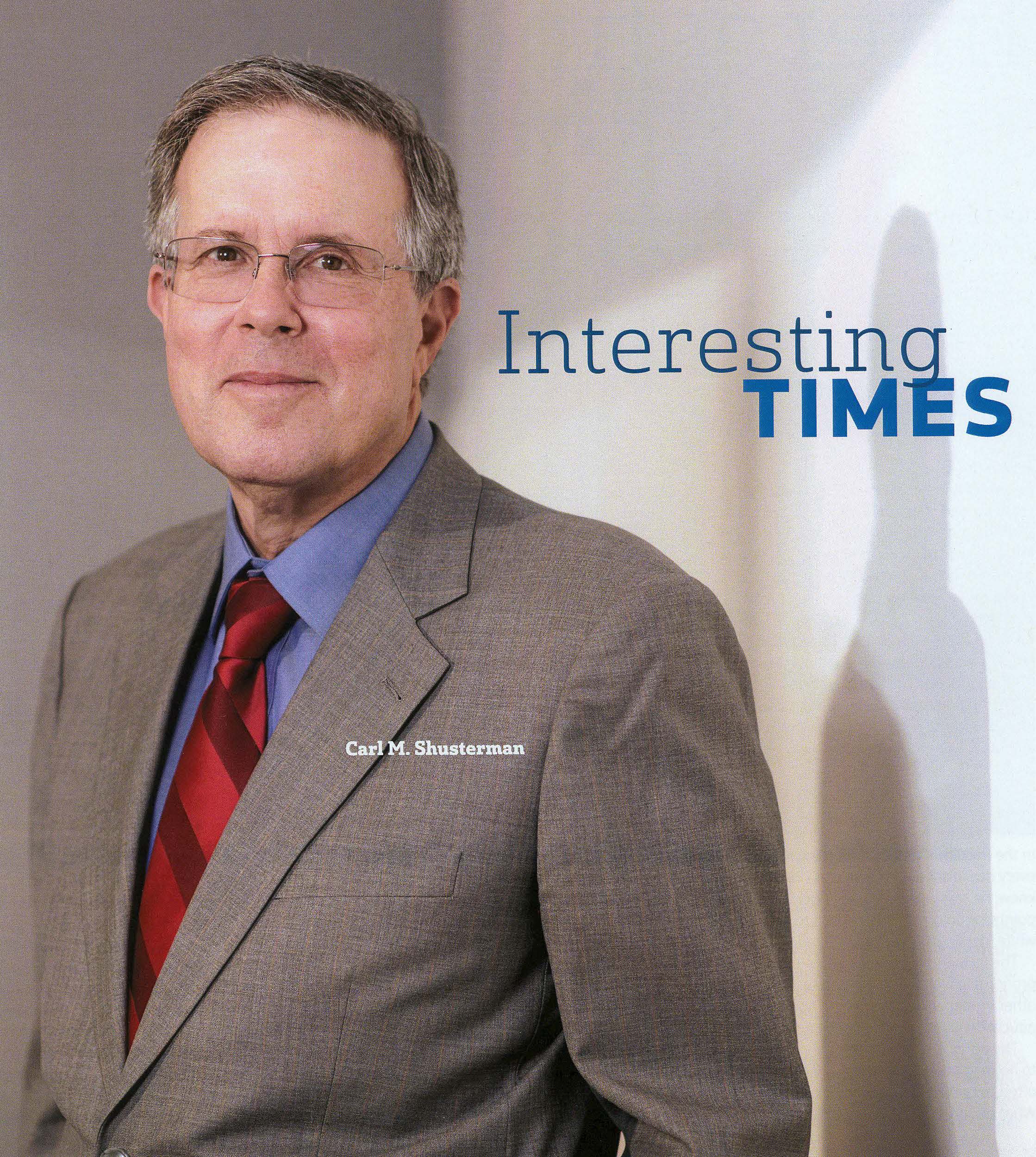 Newsletter US Immigration August 1996  is the Web's most popular e-mail newsletter regarding U.S. immigration laws and procedures with over 60,000 subscribers located in more than 150 countries. It is written by a former INS Trial Attorney (1976-82) with over 30 years of experience practicing immigration law.
Published by the Law Offices of Carl Shusterman, 600 Wilshire Blvd, Suite 1550, Los Angeles, California, 90017. Phone: (213) 623-4592 x0.
Subscribe to our  E-Mail Newsletter, join the conversation on our Immigration Facebook Page, follow our Blog Posts and subscribe to our "How-To" Immigration Videos.
Client Reviews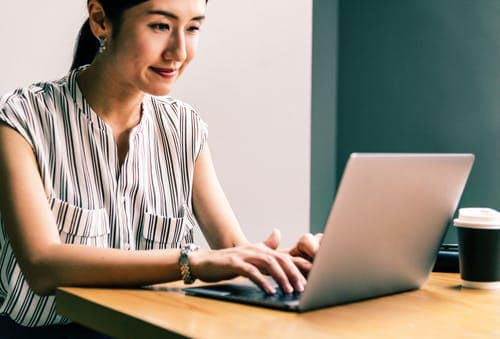 Very Efficient and Professional!
"I would like to thank the team of Carl Shusterman's Office who took care of my application for naturalization. Everything went well and very fast! Very efficient and professional!"
– Jennie Kil, San Francisco, CA
Read More Reviews
Zoom Consultations Available!
Newsletter US Immigration August 1996 contains the following topics:
TABLE OF CONTENTS:
1. August 1996 State Department Visa Bulletin
The August 1996 Visa Bulletin was released by the State Department today. As is typical in August and September, many of the categories moved only very slightly forward while others stood still or regressed.
For example, the family-based 4th preference category (Brothers and sisters of U.S. citizens) for persons born in Mexico regressed two and one-half years while the employment-based 3rd preference category joined the India employment-based 2nd and 3rd preference categories in becoming unavailable until at least until October 1, 1996.
The August Visa Bulletin is as follows:
FAMILY CATEGORIES
| Categories | Worldwide | China (PRC) | India | Mexico | Philippines |
| --- | --- | --- | --- | --- | --- |
| 1st | Current | Current | Current | U | 6-01-86 |
| 2A | 1-01-93 | 1-01-93 | 1-01-93 | 5-02-92 | 1-01-93 |
| 2B | 3-08-91 | 3-08-91 | 3-08-91 | 3-08-91 | 3-08-91 |
| 3rd | 8-01-93 | 8-01-93 | 8-01-93 | 11-01-87 | 6-01-85 |
| 4td | 2-15-86 | 2-15-86 | 10-08-84 | 1-08-83 | 10-13-77 |
EMPLOYMENT CATEGORIES
| Categories | Worldwide | China (PRC) | India | Mexico | Philippines |
| --- | --- | --- | --- | --- | --- |
| 1st | Current | Current | Current | Current | Current |
| 2nd | Current | Current | U | Current | Current |
| 3rd | Current | Current | U | Current | 7-01-95 |
| Unskilled | U | U | U | U | U |
| 4td | Current | Current | Current | Current | 4-01-95 |
| 5td | Current | Current | Current | Current | Current |
2.Immigration Government Processing Times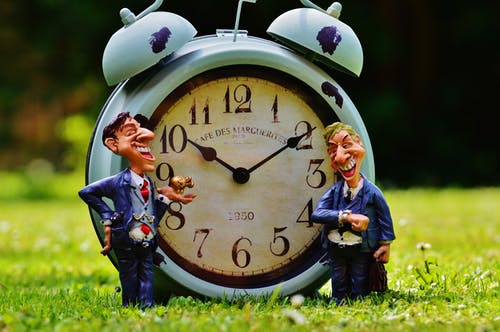 We link to the most recent immigration waiting times for each of the four USCIS Service Centers, the National Benefits Center and the Administrative Appeals Office. We also link to the processing times of all of the 83 USCIS District Offices and Sub-offices. We link to the Labor Department's page entitled "Processing dates for labor certification applications". Finally, we link to the State Department's "Visa Wait Times" page.
3. Update on New Immigration Legislation
Congress adjourned for its August recess without sending the president the immigration legislation was has been awaiting action by a House-Senate Conference Committee since May. In fact, the House members of the Committee have yet to be named.
The bill may be fatally ensnared in election year politics. The most contentious issue has nothing to do with immigration enforcement per se, but with expelling illegal immigrant children from the pubic schools.
I track all significant legislative developments on this legislation on a regular basis on the homepage of our web site. See
and scroll down a few inches until you see "No Immigration Bill in August."
In a related development, Republican Presidential hopeful Bob Dole, who has recently endorsed the Gallegly student expulsion amendment has chosen as his running mate, a former congressman who has been very vocal in his pro- immigrant and anti-proposition 187 views, Jack Kemp.
California Governor Pete Wilson statement seemed to damn Mr. Kemp with faint praise: "He will have to be comfortable with the positions taken by the nominee, and I'm convinced that he is fully capable of that." Wilson's tough line on denying benefits to immigrants clashes with Kemp's views.
Some of leading immigrant restrictionists were predictably critical of the nomination. Ron Prince, the co-author of Proposition 187 stated: "This is going to offend a lot of Republicans in California…I would assume it confirms the rumors that Dole has written off California." As leaders of the immigration restrictionist movement met at a conference near the site of the Republican convention in downtown San Diego, activist Barbara Coe proclaimed: "Jack Kemp will be an albatross around Dole's neck. Kemp has done immense damage to this country by his attitude towards illegal immigration."
4. Olympics Highlight Immigrant Contributions to the USA
I was privileged to be able to attend the Olympic Games in Atlanta. While the crowds chanted "USA, USA!" as American athletes won Gold Medal after Gold Medal, I became aware of how many of these fabulous athletes are either immigrants or sons and daughters of immigrants.
A few notable examples include:
Andre Agassi, who captured a Gold Medal in tennis, is the son of Mike Agassi who represented Iran in boxing in the 1948 and 1952 Olympics.
Karch Kiraly, the three time Gold Medal winner in Volleyball and Beach Volleyball, seems the quintessential All-American beach boy. However, Karch would not be competing for the USA had not America opened its doors in 1956 to thousands of Hungarian refugees including Karch's father, Lazlo Kiraly.
Inger Miller, the Gold Medal sprinter, is the daughter of Jamaican medal winner Lenox Miller, who is now a dentist in Southern California. Ingrid stresses that although her father won medals in the sprints for Jamaica in the 1970's, she is All-American.
And who can forget the first-ever Gold Medal in Gymnastics won by the American women, a team of superb athletes, one of whom is a recent immigrant from Romania, 14-year-old Dominique Moceanu?
Even during the Olympics, America had the opportunity to welcome a number of defectors including some Cuban sports superstars and Raed Ahmed, a weight lifter who carried the Iraqi flag during the opening ceremonies.
"What a lot of talent immigrants bring to America", I reflected as I listened to still another immigrant, Cuban-born songstress Gloria Estefan, perform at the closing ceremonies.
5. Immigration Trivia Quiz: "Reel" vs. Real Names
Like some of their male counterparts in the July issue of SHUSTERMAN'S IMMIGRATION UPDATE and generations of immigrants before them, many women in the world of entertainment "Americanized" their names before they achieved stardom.
Mexican-American Raquel Tejeda became Raquel Welch while Armenian-American Cherilyn LaPiere Sarkissian shortened her name to Cher.
Can you match the real names (in the left column) with the "reel" names (in the column on the right) of the following stars?
(See item #10 for the answers.)
| 1 Patsy McClenny | a. Charo |
| --- | --- |
| 2. Frances Gumm | b. Beverly Sills |
| 3. Margarita Carmen Casino | c. Marilyn Monroe |
| 4. Virginia McMath | d. Marlene Dietrich |
| 5. Norma Jean Baker | e. Morgan Fairchild |
| 6. Betty Joan Perske | f. Joan Crawford |
| 7. Maria Magdalena von Losch | g. Connie Stevens |
| 8. Lucille LeSueur | h. Lauren Bacall |
| 9. Arline Kazanjian | i. Natalie Wood |
| 10. Tula Ellice Finklea | j. Rita Hayward |
| 11. Natasha Gurdin | k. Cyd Charisse |
| 12. Florencia Casillas | l. Arlene Francis |
| 13. Maria Rosario Pilar Molina Baeza | m. Ginger Rogers |
| 14. Concetta Ingolia | n. Judy Garland |
| 15. Belle Silverman | o. Vikki Car |
6. Free Citizenship and Real Estate Guide Available
The Fannie Mae Foundation, a non-profit organization, and the National Immigration Forum have produced a New Americans Guide entitled "How to Become a Citizen, How to Become a Homeowner." This free guide outlines the naturalization process and provides valuable information on the home-buying process for recent immigrants to the US. Research shows that immigrant homeowners are more likely than immigrant renters to think of themselves as Americans. In fact, immigrants who rent are almost three times more likely than all adult renters to list owning a home as their number-one priority.
"Immigrants in America today want to work and find a home but see a lack of information and fear of discrimination as barriers to buying a home," said Fannie Mae Foundation President Wendy Sherman. "To immigrants, a home symbolizes permanence and integration into American society."
The Homeownership section of the Guide addresses important issues, such as having a stable job history, maintaining a good credit history, saving for a down payment, shopping for a home, and qualifying for a mortgage.
Anyone interested in obtaining a copy may call 1-800-544-9213
For a list of typical questions and answers on the naturalization test, see
https://www.shusterman.com/naturalizationtest.html
7. Welfare Bill Removes Safety Net From Needy Immigrants
Carrying through his pledge to "end welfare as we know it", President Clinton pledged to sign a massive bill to cut welfare costs passed by Congress on August 1, 1996. Critics are alarmed that fully 60% of the cuts would come at the expense of needy immigrants even though this group accounts for only 5% of social spending according to the National Immigration Law Center. One observer commented that "the only people who are unhappy are the ones that can't vote anyway."
Legal permanent residents would no longer be eligible for Supplemental Security Income (SSI), food stamps and most other forms of public assistance including Aid to Families with Dependent Children (AFDC). States would be given the option of disqualifying them from non-emergency medical services (primarily Medicaid) as well.
Without federal monies, state and county governments would be faced with the task of supporting hundreds of thousands of elderly, blind and disabled immigrants by issuing them checks for general relief and treating them at public hospitals. Most legal immigrants reside in the following six states: California, New York, Illinois, Florida, Texas and New Jersey. These states would be forced to levy huge tax increases to make up for the loss in federal funds and to divert money to welfare and emergency health care which would otherwise have supported such priorities as education and law enforcement.
In a peculiar twist, many governors and senators who supported the termination of federal welfare benefits to legal immigrants have, in recent months, been among the most vocal in urging the federal government to pay for educational, medical, and law enforcement costs imposed on their states by illegal immigrants.
The cuts will not become effective for one year after the bill is signed. Expect hundreds of thousands of immigrants, in an effort to preserve their eligibity for benefits, to flood INS offices with applications for naturalization. INS is already attempting to cope with an unprecedented 1.2 million naturalization applications submitted in the current fiscal year.
8. Working Visas: Court Strikes Down Government Restrictions
On July 24, 1996, Federal District Court Judge Royce Lambert ruled in favor of the National Association of Manufacturers (NAM) in a lawsuit brought to invalidate Labor Department regulations issued in December 1994 to implement the temporary professional ("H-1B") worker provisions of the Immigration Act of 1990.
These regulations made it increasingly difficult for U.S. employers to hire foreign-born engineers, programmer/analysts, occupational and physical therapists, and a wide variety of other types of professionals. Many of these workers, though born in other countries, received their training in U. S. universities.
Though the judge ruled against the Labor Department on procedural grounds, he characterized the agency's approach toward the invalidated regulations as "disingenuous" and disagreed with the Labor Department "that the regulations struck down are 'minor' in nature and do not pose significant burdens on employers."
U.S. companies complained that the regulations were burying them in paperwork and making it difficult to recruit foreign professionals with special skills. A spokesman for computer giant Microsoft hailed the decision, stating that the employment of "a relatively small number of foreign professionals is a big reason why the U.S. commands a 75% share of the global software market."
Labor Department Secretary Robert Reich, while not disclosing whether his department would appeal the court's ruling, issued a statement calling the H -1B "a broken program the department has been struggling to fix for three years. Today's decision was a narrow procedural ruling, and we will continue our efforts to reform a program that doesn't protect U.S. workers."
9. Nurses: Hope for Restoration of H-1A Visa Program?
Despite a governmental report urging that the program be extended, Congress allowed the Immigration Nursing Relief Act of 1989 to expire on September 1, 1995. Since then, health care facilities which employ foreign-born nurses in temporary ("H-1A") working status have not been able to obtain extensions of stay from INS for over 10,000 nurses.
This has resulted in massive terminations, thousands of nurses becoming illegal through reasons beyond their control, and the inability of hospitals in medically underserved areas to obtain adequate nursing care for their patients.
Recently, Senator Lauch Faircloth (R-N.C.) has introduced an amendment addressing this issue, although in a very limited manner.
The Executive Director of American Nurses Association recently wrote to Senator Faircloth expressing support for this amendment. Since the letter is short, it is printed below in its entirety:
The Honorable Lauch Faircloth
The United States Senate
Washington, DC 20510
Dear Senator Faircloth,
I am writing to confirm and support your effort to amend the Immigration and Nationalization (sic) Service Appropriations bill which would provide an extension for those foreign educated nurses who are currently working in the U.S. under an H-1A visa. At this time, the American Nurses Association is supportive of this effort.
It is ANA's understanding that this measure would impact those H-1A nurses who are already in the U.S. and whose visas have expired or will expire between now and September 30, 1997. This amendment would extend those visas until September 30, 1997. This language would not allow any new nurses to enter the U.S. under the expired H-1A visa nor does it make any changes to the current requirements under the H-1B visa. While ANA is not in favor of restoring the H-1A visa, we do not wish to cause any undue hardship to those nurses who were caught unaware by the sunsetting of the H-1A visa.
We appreciate your effort to rectify situation. If ANA can be of any assistance, please do not hesitate to contact Cheryl Peterson at (202) 651- 7089.
Sincerely,
Geri Marullo, MSN, RN
Executive Director
It is the view of many observers, the H-1A nurses have already suffered "undue hardship". For an interesting analysis concerning why the H-1A program was not extended by Congress, see
https://www.shusterman.com/gorre.html
(Link no longer operational)
10. Answers to the Immigration Trivia Quiz
(e)
(n)
(j)
(m)
(c)
(h)
(d)
(f)
(l)
(k)
(i)
(o)
(a)
(g)
(b)
* * * * * * * * * * * * * * * * * * * * * * * * * * * *
Nothing on this or associated pages, documents, comments, answers, e-mail, articles or other communications should be taken as legal advice for any individual case or situation. The responses and information are intended to be general and should not be relied upon for any specific situation. For legal advice, consult an attorney experienced in immigration law.
Newsletter US Immigration August 1996 Quick Links
About Us
Back Issues of Our Newsletter
Citizenship
Client Testimonials
Forms Download
Green Cards
Job Search
PERM
Processing Times
Schedule a Legal Consultation
Subscribe to Our Newsletter
Success Stories
Temporary Visas
Visa Bulletin
July 8, 1996