Volume Eight, Number Four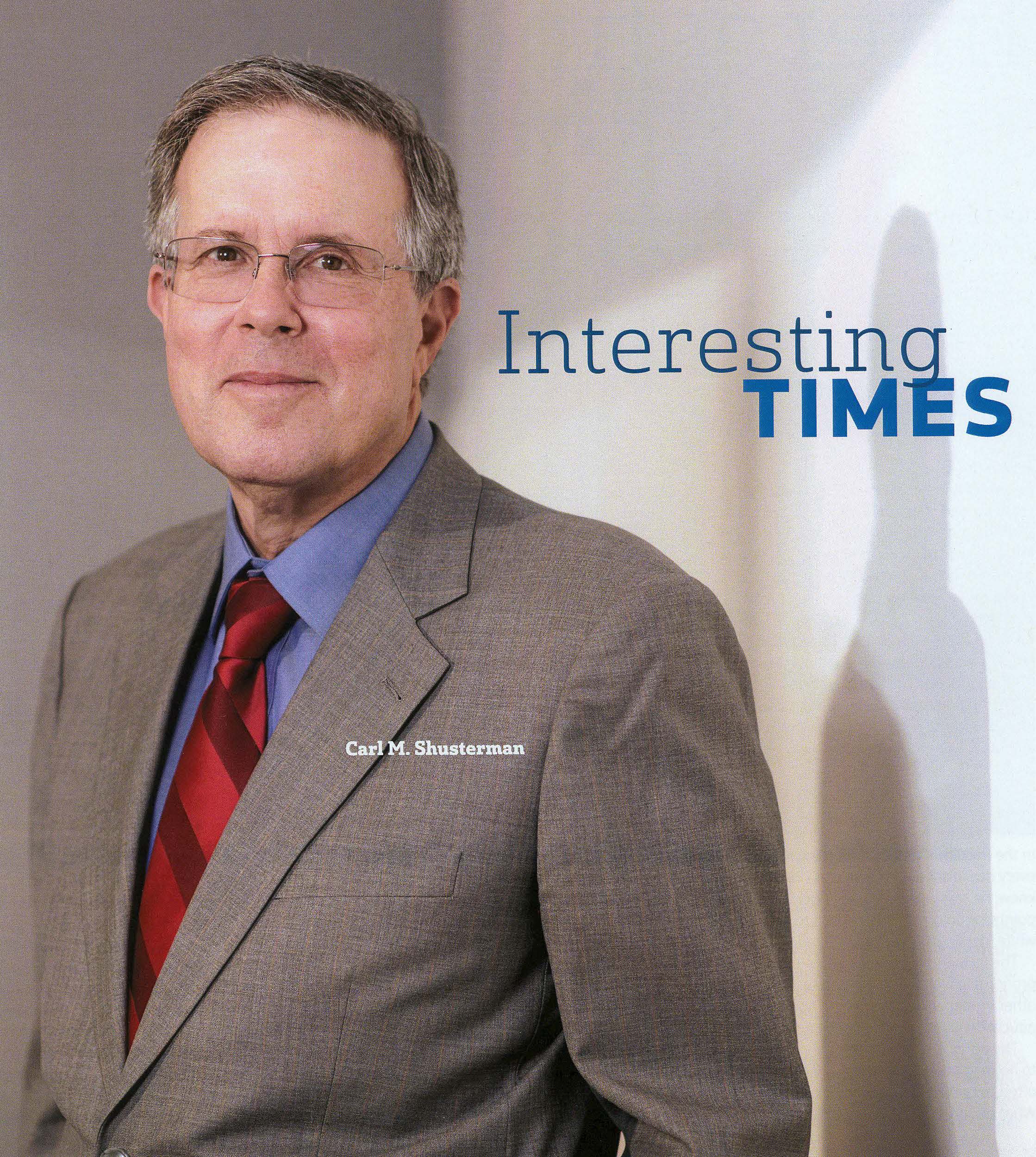 SHUSTERMAN'S IMMIGRATION UPDATE is the Web's most popular e-mail newsletter regarding U.S. immigration laws and procedures with over 40,000 subscribers located in more than 150 countries. It is written by a former INS Trial Attorney (1976-82) with over 30 years of experience practicing immigration law.
Published by the Law Offices of Carl Shusterman, 600 Wilshire Blvd, Suite 1550, Los Angeles, California, 90017. Phone: (213) 623-4592 x0.
Subscribe to our E-Mail Newsletter, join the conversation on our Immigration Facebook Page, follow our Blog Posts and subscribe to our "How-To" Immigration Videos.
Client Reviews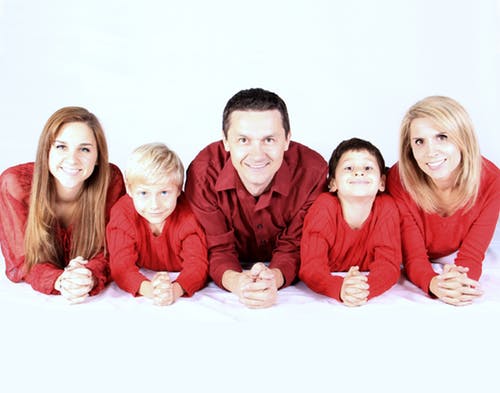 Professionalism and Care
"Mr. Shusterman helped me all the way since I arrived in the USA 17 years ago on a visiting scholar visa until this month when I have become a US citizen."
- Jose Mediano
Read More Reviews
Skype Consultations Available!
Newsletter US Immigration Update April 2003
This month's issue contains the following items:
NEWS FLASHES:
Asylum– The State Department has released the Country Rights Reports on Human Rights Practices for the year 2002. Why spend over $60 to buy the report when you get the report online for free? See https://www.shusterman.com/asylumusimmigration/#2 and click on "2002 State Department Country Reports on Human Rights Practices (March 2003)". We also have links to previous reports starting from 1998.
Barahona Settlement– The Executive Office for Immigration Review (EOIR) announced that a notice was published in the Federal Register on March 20 regarding a settlement agreement in the Barahona-Gomez v. Ashcroft class action lawsuit. This agreement, effective January 17, 2003, may benefit eligible individuals who applied for suspension of deportation and had their immigration hearings within the jurisdiction of the U.S. Court of Appeals for the Ninth Circuit (which encompasses Alaska, Arizona, California, Hawaii, Idaho, Nevada, Oregon, and Washington) and whose application could have been adjudicated by the Immigration Courts or the Board of Immigration Appeals (BIA) between February 13, 1997, and April 1, 1997. The complete text of the EOIR posting is available at http://www.federalregister.gov/articles/2003/03/20/03-6691/notice-of-class-action-judgment-in-barahona-gomez-v-ashcroft
CSC Processing Guidelines– The California Service Center of the BCIS (formerly the INS) has issued new processing guidelines for applications and petitions submitted to the CSC. The new guidelines are required reading for anyone who plans to submit an immigration application or petition to the CSC (i.e., generally residents of California, Arizona, Hawaii, Nevada or Guam). The new guidelines may be accessed online at https://www.shusterman.com/pdf/csc2003.pdf
H-1B Statistics– As a preclude to the biennial Congressional battle regarding the H-1B cap which is scheduled to fall from 195,000 to 65,000 starting on September 30, 2003, the latest BCIS (INS) numbers on H-1B usage for the fiscal year which ended on September 30, 2002 are very interesting.The agency received over 215,000 H-1B petitions in FY2002. At least half of these petitions were for extensions of stay. The agency approved only 79,100 H-1B petitions subject to the cap for first time employment. It seems like the H-1B system is responding to the decreased need for professional labor in accordance with market conditions. If only the Congress could see fit to eliminate the cap (which never existed until 1991), this issue would not have to be revisited every two years.
India Currents– Since 1999, we have been writing articles answering questions about common immigration problems at indiacurrents.com We link to these articles from our "India" page at https://www.shusterman.com/indiausimmigration
Physicians Lawsuit Update – On April 10, the Federal Judge in our lawsuit challenging the INS regulations relating to physicians seeking permanent residence through national interest waivers notified both our law firm and the U.S. Attorneys Office to attend a "Scheduling Conference" on June 9 at 11:00am.
SEVIS– On April 2, the House Subcommittee on Immigration, Border Security and Claims conducted an oversight hearing on "Immigration Student Tracking: Implementation and Proposed Modifications".
Special Registration – Hasn't the deadline for Group IV applicants been extended to April 25? Yes and no. Yes, the deadline has been extended to April 25. But if you have a pending application for immigration benefits at one of the BCIS Service Centers, do not expect your application to be approved unless you have already registered. If you used the Premium Processing Program to obtain work status, the Service Centers will refund your $1,000 rather than grant you an immigration benefit unless you have already registered. Orders from Headquarters!
1. May 2003 State Department Visa Bulletin
On April 10, we posted the May 2003 Visa Bulletin, the same day that the State Department posted the dates on their web site.
There was more forward movement in the worldwide family categories than we have seen in some time. All of the worldwide family categories, with the exception of the 3rd category (married sons and daughters of U.S. citizens) which moved forward only one week, advanced between five and eight weeks.
The Mexican categories either moved slowly forward (The 2B category – unmarried adult sons and daughters of U.S. citizens advanced one week.) or extremely rapidly (The 1st category – unmarried sons and daughters of U.S. citizens – advanced six months.
Even the Philippine family categories awoke from their prolonged slumber. The 1st category (unmarried sons and daughters of U.S. citizens) advanced five weeks while the 2A and the 2B dates, moved forward along with the worldwide dates. The other Philippine categories advanced four to five weeks with the 4th preference finally entering the year 1982, meaning that brothers and sisters whose U.S. citizen siblings petitioned for them over 21 years ago can finally be interviewed to immigrate to the U.S.
Least any Filipino rejoice prematurely, the May 2003 Visa Bulletin warns that "continued heavy applicant demand for numbers in the PHILIPPINES Family First, Third, and Fourth preference categories could require the retrogression of those cut-off dates later in the year. This action would be necessary to hold visa issuance within the annual numerical limits."
The Visa Bulletin creates false expectations. As long as a category advances less than four weeks each month, the waiting period listed on the bulletin cannot be relied upon. Unless Congress acts to reform the family-based system, the 3.5 million persons waiting to immigrate to the U.S. based on approved family-based petitions should consider other options for immigrating.
All of the employment-based numbers remain current. The time to apply for your labor certification or visa petition is now.
The May 2003 Visa Numbers can be found at https://www.shusterman.com/statedepartmentvisabulletin/
For an explanation of what the categories, dates and symbols listed below mean, see https://www.shusterman.com/greencardsthroughrelatives.html and https://www.shusterman.com/greencardsthroughemployment/
2. Latest Governmental Processing Times
Most immigration applications and petitions must be submitted to one of the following INS Regional Service Centers: (1) Laguna Niguel, California; (2) Lincoln, Nebraska; (3) Mesquite, Texas; and (4) St. Albans, Vermont and (5) Missouri.
Our web site contains the waiting times of each center and enumerates each state served by the center and any foreign offices within the center's jurisdiction.
The service centers periodically issue lists of their processing times for various types of applications. Our web site contains the latest list issued by each service center.
Warning: Processing times may appear faster on the official lists than they are in reality. These processing times are not recognized as official by the INS in Washington, D.C. and are not posted on the official INS web site.
To see how fast (or slow) your service center is processing a particular type of petition or application, see our Government Processing Times Page at https://www.shusterman.com/waitingtimesusimmigration/#1
Processing times at BCIS District Offices may be accessed at https://www.shusterman.com/waitingtimesusimmigration/#2
To check the Official Processing Times of your Department of Labor Regional Office and your State Workforce Agency (SWA), click on https://www.shusterman.com/waitingtimesusimmigration/#3 and scroll down to "Labor Certification and LCA Processing Times".
Administrative appeals of denials of most petitions denied by the BCIS are adjudicated by BCIS's Administrative Appeals Office (AAO) in Washington, DC.
3. Operation Liberty Shield: DHS's First Immigration Foray
On March 28, we attended the first seminar sponsored by the American Immigration Lawyers Association (AILA) to feature officials from the new Department of Homeland Security (DHS). On March 1, the DHS took over the functions of the INS. Benefits programs are centralized in the Bureau of Citizenship and Immigration Services (CIS). Interior enforcement is the responsibility of the Bureau of Immigration and Customs Enforcement (ICE) while border control is handled by the Bureau of Customs and Border Protection (CBP).
A senior official of the DHS spoke to the AILA attorneys at the luncheon. In a very friendly manner, he related that he himself was an attorney, and promised us that the DHS would strive to reduce waiting times for immigration benefits and would respect due process rights of individuals in its enforcement responsibilities.
He certainly was talking the talk, but was he walking the walk? Some attorneys at my table literally cringed every time that the official mispronounced the name of Eduardo Aguirre, the newly-appointed head of the CIS. Over and over again, he said "Ag-weary" rather than "A- geary". As far as I am concerned, if he can reduce the H-1B processing times to 30 days and I-485 times to 180 days, I don't much care about his pronunciation.
What was a bit more unsettling was the manner in which he defended the DHS's first immigration initiative, "Operation Liberty Shield" (OLS), unveiled on March 17. OLS provides for "increased security at borders", a concept that few would object to.
As usual, however, the devil is in the details. OLS would, for the first time, allow FBI agents to enforce the immigration laws. Immediately, the FBI began interviewing thousands of Iraqi natives who reside in the U.S. Also, OLS would also allow CBP inspectors to arrest and detain individuals from 33 counties, most of them predominantly Muslim, who request asylum at their point of entry to the U.S. They would not be released unless and until their applications were granted, a process that could take several months.
The official announced that in the first 11 days of the asylum- detention program, only one person had been detained under OLS and he had "overstayed" his visa. Since the asylum detention policy applies only to new arrivals, not to persons already in the U.S., one of the AILA attorneys questioned the official about how the detainee could have overstayed his visa. The official's response revealed his difficulty in acquiring expertise in the immigration field in less than a month on the job.
Nationally, the new asylum detention policy sparked an immediate outcry. Former INS Commissioner Doris Meissner stated that "There is a propensity in this administration to establish blanket policies that prejudge guilt based on country of origin." The organization Human Rights Watch stated, in a press release, that "the Bush administration has criticized the human rights records of abusive regimes, such as Iraq. Yet, under this policy, the administration will jail people simply because they have fled those same abusive regimes." However, David Martin, the former INS General Counsel during the Clinton administration, countered that "in a time of war and a time of risk, to impose (a categorical deterrence policy) is defensible".
Although the DHS refused to identify the 33 countries that the new policy applies to, the Lawyers Committee for Human Rights identified these countries as Afghanistan, Algeria, Bahrain, Bangladesh, Djibouti, Egypt, Eritrea, Indonesia, Iran, Iraq, Jordan, Kazakhstan, Kuwait, Lebanon, Libya, Malaysia, Morocco, Oman, Pakistan, Philippines, Qatar, Saudi Arabia, Somalia, Sudan, Syria, Thailand, Tajikistan, Tunisia, Turkey, Turkmenistan, United Arab Emirates, Uzbekistan and Yemen. Asylum seekers from the Gaza strip and the West Bank will also be detained.
Although, the DHS, in announcing the new policy, pointed to a number of persons who had requested asylum in the U.S. only to engage in terrorist or criminal acts, the same rationale could be used to detain persons entering the U.S. as visitors or students. It is difficult to imagine why an intending terrorist would request asylum in the U.S., thereby insuring the creation of a government file on him when he could simply enter the U.S. as a tourist, the way the September 11th terrorists did.
Is the DHS really going to detain women and children, the young and the old, and those persecuted by oppressive governments?
One can only hope that DHS policy will become more practical and nuanced sooner rather than later.
We link to DHS and FBI information and press releases about Operation Liberty Shield as well as to private organizations critical of the program from our "September 11th" page at https://www.shusterman.com/september11immigration.html#1A
4. How to Avoid the Dreaded Request for Evidence: I-140's
Strange as it seems, many people who qualify for temporary O-1 visas as persons of extraordinary ability do not automatically qualify for the permanent EB1-1 category even though the standards are the same. It is therefore important to prepare an I-140 petition for a person of extraordinary ability according to the statutory and regulatory guidelines in order to avoid a Request for Evidence:
Ensure that all forms are completely filled out.
Clearly document in a letter from the Petitioner, or from the alien if it is a self petition, how the individual is qualified for this eminent category.
Ensure that the alien meets at least three of the required criteria as listed below. Although meeting three of the following ten criteria won't guarantee that the alien will qualify as an individual of extraordinary ability in the arts, sciences, education, business or athletics, if he cannot satisfy at least three of these items, it may be wise to consider another category.

Documentation of the alien's receipt of lesser nationally or internationally recognized prizes or awards for excellence in the field of endeavor;
Documentation of the alien's membership in associations in the field for which the classification is sought, which require outstanding achievements of their members, as judged by recognized national or international experts in their disciplines;
Published material about the alien in professional or major trade publications/journals or other major media, relating to the alien's work in the field for which the classification is sought. Such evidence shall include the title, date, and author of the material, and any necessary translation;
Evidence of the alien's participation, either individually or on a panel, as a judge of the work of others in the same or allied field of specification for which classification is sought;
Evidence of the alien's original scientific, scholarly, artistic, athletic, or business-related contributions of major significance in the field;
Evidence of the alien's authorship of scholarly articles in the field, in professional or major trade publications or other major media;
Evidence of the display of the alien's work at artistic exhibitions or showcases;
Evidence that the alien has performed in a leading or critical role for organizations or establishments that have a distinguished reputation;
Evidence that the alien has commanded a high salary or other significantly high remuneration for services, in relation to others in the field; or
Evidence of commercial successes in the performing arts, as shown by box office receipts or record, cassette, compact disc, or video sales.

Clearly document through both primary and secondary evidence that the alien qualifies for each category. Three examples of this are:

If the alien is internationally published, provide copies of the published papers and circulation information proving that the journal is internationally published;
If the alien has received an award, show proof of the receipt of the award and then show the criteria for the award and why it is so important in that person's field;
If the alien is highly paid, show that he is paid more than the weighted average by showing copies of salary surveys for that particular position.

If this is an employer-sponsored petition, document the employer's ability to pay through

Copies of Signed Corporate Federal Tax Returns;
Copies of Audited Financial Statements; or
If the company has over 100 employees provide a signed statement from the Chief Financial Offer (not the Human Resources Department) documenting the Petitioner's ability to pay.

If this is a self petition, document the following to demonstrate how the alien intends to support himself through: a. Offer of Employment or Contract; b. Proof of Current Assets
Remember that the BCIS (the agency formally known as the INS) will not approve an EB1-1 petition simply because the alien meets three of the ten criteria listed in number three above. An individual of extraordinary ability is one who belongs to that "small percentage" who has "risen to the very top of the field of endeavor".
5. Immigration Trivia Quiz:
Quiz Removed.
6. Employers: Tyson Foods Acquitted Of Alien Smuggling
During the past few years, the INS has all but abandoned enforcement of the employer sanctions provisions of the Immigration Reform and Control Act of 1986. This law requires employers to complete I-9 forms verifying the identity and the ability to work in the U.S. of all new hires.
The goal of the employer sanctions provisions is to remove the "magnet" of jobs for persons who would work illegally in the U.S. The actual effect of the program has been to spawn a huge industry which produces easily-available fraudulent documents for I-9 purposes. The September 11th terrorists received considerable aid and comfort from the false documents industry. However, the 1986 law did precious little to decrease the number of persons working illegally in the U.S. The number of these workers has increased exponentially over the past 17 years.
As a result, the Justice Department has turned away from employer sanctions enforcement and toward high-profile criminal smuggling cases against corporate defendants.
In the January 2002 issue of SHUSTERMAN'S IMMIGRATION UPDATE, we reported that the Justice Department had brought a 36-count indictment for alien smuggling against Tyson Foods, Inc., the largest producer, processor and marketer of poultry-based food products in the U.S.
On February 5, 2003, the Tyson trial opened in Chattanooga, Tennessee with great fanfare. However, from the very beginning, the case was a disaster for the government. The Federal Judge dismissed nine counts before the beginning of the trial, and 15 more counts after the prosecution had presented its case, including all counts related to alien smuggling. Then, on March 26, the jury acquitted the company on the remaining 12 charges.
We link to both the Justice Department's December 19, 2001 press release announcing the indictment, the complete text of the indictment, and a compendium of news releases on the case from Tyson's web site at https://www.shusterman.com/uscitizenshipandimmigrationservices.html#5
We were unable to find a statement or press release on the Justice Department's web site after the conclusion of the trial.
Now that the responsibility for the enforcement of the immigration laws has been transferred from the Justice Department to the Department of Homeland Security, we believe that national security concerns, the government's failure to enforce the employer sanctions laws and to win a criminal conviction against Tyson should prompt a fundamental rethinking of the government's immigration enforcement strategy.
The verdict in the Tyson's case should be a wake-up call in the no-win war on illegal immigrants and U.S. employers who hire them, either intentionally or, more often, unwittingly.
Both employers and labor unions are united in calling for the repeal of the employer sanctions laws. The fact that these laws have utterly failed to achieve their objectives should prompt the DHS to ask Congress to reconsider what to do about the ever-growing number of undocumented persons working in the U.S. A flexible visa program for foreign-born workers would allow the government to document millions of workers, cripple the fraudulent documents industry and permit the DHS to focus its attention on persons who are threats to our national security, not on those who are simply filling a void in our economy.
7. Deportation: Fraud Waiver Granted to Permanent Resident
The surest way to doom your chances to become a permanent resident is to lie on an application for immigration benefits. Fraud creates a bar to admissibility to the U.S.
Yet, strict as they are, the immigration laws allow for waivers to be granted to some persons who obtained permanent residence through fraud or misrepresentation.
Recently, an Immigration Judge granted our client's application to remain in the United States despite a material misrepresentation on his application for a green card. In 1989, the U.S. Embassy in his country issued him a visa to come to the U.S. as a lawful permanent resident. He claimed eligibility to become a lawful permanent resident based on an approved visa petition submitted on his behalf by his mother, a U.S. citizen.
The application was based upon the fact that he was an "unmarried son" of a U.S. citizen. At the time of his immigrant visa interview at the Embassy, he claimed to be unmarried although he was married with two children.
Five years later, he applied for naturalization. The INS conducted an overseas investigation and discovered that he was married prior to immigrating to the U.S.
He was charged with committing fraud and misrepresentation and placed in deportation proceedings before an Immigration Judge. He hired our law firm to represent him in Immigration Court. We filed an application for a "waiver" on his behalf under §237(a)(1)(h) of the Immigration and Nationality Act.
This type of waiver is available to certain sons, daughters, spouses, and parents of U.S. citizens or lawful permanent residents.
In determining whether to grant a waiver, an Immigration Judge must balance the "adverse and favorable" factors in the individual's case.
Adverse factors include:
Nature of the underlying circumstances of the fraud or misrepresentation involved;
Nature, seriousness, and recentness of any criminal record;
Other evidence of bad character or undesirability.
Favorable factors include:
Family ties in the United States;
Residence of long duration in the United States, particularly where it commenced when the individual was young;
Evidence of hardship to individual or family if deportation occurs;
A stable employment history;
Existence of property or business ties;
Evidence of value and service to the community;
Other evidence of the individual's good character.
In our client's case, he is the sole support for his wife and two children who are living in an impoverished third world country. His wife suffered a heart attack two years ago, and is unemployed. Although our client attended a vocational school for automotive training before coming to the U.S., he was unable to get a job there. Since coming to the U.S., he has had numerous jobs. He sends about $200 to $300 a month to his wife and children. His family ties in the U.S. include his mother, sister and three brothers, all of whom are citizens. Other than one misdemeanor shoplifting conviction in 1994, he has not been in trouble with the authorities.
In support of his application for a waiver, we submitted the following documents to the Immigration Judge:
Record from the State Bureau of Criminal Identification;
Articles regarding the current country and economic conditions in his native country;
Letter from a psychologist as to his state of mind;
Certified tax returns from the IRS;
Money orders and cancelled checks sent to his wife;
Employment letter;
Medical reports for family members;
Naturalization certificates of family members.
Based on this information and his testimony, the Immigration Judge found that if he had to return to his native country, he would be unable to provide for his wife and two children. The Immigration Judge held that his family members in the U.S. would be burdened with providing him with assistance.
The Judge granted his application for a waiver. This enables him to remain in the U.S. and apply for citizenship. After he becomes an American citizen, he will be able to obtain permanent residence for his wife and children.
8. Schedule of Upcoming Immigration Law Seminars
The following is a partial list of Immigration Seminars in which I am scheduled to participate during the next few months:
April 25, 2003 Los Angeles, CA
Basics of Immigration Law
– Sponsored by the American Immigration Lawyers Association (AILA)
I will speak about "Nonimmigrant Visas" at 9:45am
May 22, 2003 San Francisco, CA
American Psychiatric Association – 156th Annual Meeting
I will be participating in a 90-minute workshop and speaking about immigration solutions for foreign-born physicians.
June 29 – July 2, 2003 San Antonio, Texas
American Health Lawyers Association – Annual Conference
August 17-20, 2003 Denver, Colorado
American Society for Healthcare Human Resources Administration (ASHHRA) – "Cultivating Our Human Capital"
My presentation will be entitled "Immigration & Foreign Health Professionals – Is the Door Half Open, or Half Shut?
9. Chat Schedule, Transcripts, Audios & Videos
Chats
In May 1999, we pioneered the concept of free online chats on various immigration topics. Our chats are always focused on a particular subject. Together with About.com's Immigration Guides, Jennifer and Peter Wipf, we have conducted over two dozen chats on a wide variety of subjects, all related to immigration laws and procedures.
Our most recent chat was entitled "How to Cope with Special Registration." It was held on Monday, January 6. A transcript of the chat is online at
https://www.shusterman.com/september11immigration.html#A
To read the complete text of our chats, see our Chat Page at
Link to chat no longer available
Immigration Audios
Are your eyes getting tired from reading all of our information about immigration laws and procedures? Then sit back, close your eyes, and listen to any (or all!) of the following immigration audios:
Welcome To Our Web Site!

Link to audio no longer available

Understanding the H-1B Cap Law: AC-21

Link to audio no longer available

Temporary Visas to Visit, Study or Work in the U.S.

Link to audio no longer available

Obtaining A Green Card To Live and Work in the U.S.

Link to audio no longer available

How to Become a Citizen of the U.S.

Link to audio no longer available

IMG's and Canadian Physicians

Link to audio no longer available
Immigration Videos
See our new videos and accompanying power point presentations:
Physicians: J Waivers, H-1B and O-1 Visas

Link to this video no longer available

Physicians: Obtaining Permanent Residence

Link to this video no longer available

Physicians: Questions and Answers

Link to this video no longer available
See my testimony before the Senate Subcommittee On Immigration on May 22, 2001 regarding "Immigration Policy: Urban And Rural Health Care Needs" at https://www.youtube.com/watch?v=Wd4H9Rs45gw
or read the complete transcript of my testimony at https://www.shusterman.com/shustermantestimonysenate.html
Also, see a video and an audio of President Bush announcing the creation of the new Department of Homeland Security at https://www.shusterman.com/departmentofhomelandsecurity.html
Remember, you will need to download a free copy of RealPlayer which you can find at https://www.shusterman.com/audiosvideoswebcastsusimmigration.html
in order to hear the audios or to view the videos.
10. Answer to the March 2003 Immigration Trivia Quiz
Quiz Removed.
Carl Shusterman
Certified Specialist in Immigration Law, State Bar of California
Former U.S. Immigration & Naturalization Service Trial Attorney (1976-82)
Board of Governors, American Immigration Lawyers Association (1988-97)
Phone: (213) 623-4592 Fax: (213) 623-3720
Law Offices of Carl Shusterman, 600 Wilshire Blvd., Suite 1550
Los Angeles, California 90017
"If we're an arrogant nation, they'll view us that way. But if we're a humble nation, they'll respect us."
– George W. Bush during the 2000 presidential campaign
Newsletter US Immigration Update April 2003 – Quick Links
About Us
Back Issues of Our Newsletter
Citizenship
Client Testimonials
Forms Download
Green Cards
Job Search
PERM
Processing Times
Schedule a Legal Consultation
Subscribe to Our Newsletter
Success Stories
Temporary Visas
Visa Bulletin
Disclaimer: This newsletter is not intended to establish an attorney-client relationship. All information contained in this newsletter is generalized. Any reliance on information contained herein is taken at your own risk.
April 10, 2003