January 8, 2012
A proposal to change the process of filing I-601 waivers was put forth last Friday by the USCIS which would allow thousands of spouses of U.S. citizens to come out of the shadows and apply for green cards.
This is as it should be since the stated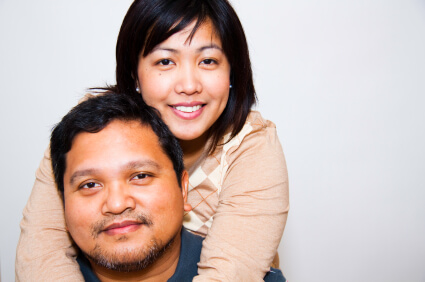 purpose of our immigration laws is to promote family unity and spouses of U.S. citizens are usually given special preference in regularizing their status.
Despite this general rule, many thousands of families in the U.S. consist of one spouse who is a U.S. citizen and another who is an illegal alien. Worse yet, our laws require many spouses of U.S. citizens to leave the U.S. and travel abroad in order to apply for green cards. As a result, many of these spouses are forced to remain separated from their families for a lengthy period, from a few months to over 10 years.
Now, the Obama Administration seeks to halt this terrible travesty.
Before we explain the new policy proposal, it is best to recount the reason for this separation.
In 1996, Congress passed and President Clinton signed the "Illegal Immigration Reform and Immigrant Responsibility Act" (IIRIRA). This law sought to punish persons who were "unlawfully present" in the U.S. by making it difficult for them to receive immigration benefits.
Client Reviews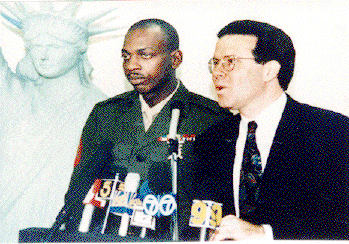 Know Their Job Well And Perform It Flawlessly
"Don't do the mistake we did and try to save few bucks going with nonprofessionals and sole practitioners! It will end up not only costing you much more in the long run, but also putting your status in jeopardy which can have a priceless impact. It is one of the most important steps in your life."
- Sgt. Danny Lightfoot, Los Angeles, California
Read More Reviews
Zoom Consultations Available!
Here is one example that is worth a thousand words.
Let's say that a Mexican couple unlawfully entered the U.S. with their 3 children back in the 1980s. In 2005, their son Marty, now 21 years of age, married Barbara, a U.S. citizen. Marty and Barbara have been married for 6 years, and have two children. Yet, Marty is still unlawfully in the U.S. Why is that?
If Barbara sponsors him for a green card, he will have to apply at the U.S. Consulate in Ciudad Juarez, Mexico. Barbara hesitates to do this because Ciudad Juarez is a very dangerous place. More than one applicant for immigration benefits has been murdered or severely injured there. There is, however, another compelling reason why Barbara does not want her husband to go to Juarez.
Because Marty has been unlawfully present in the U.S. since his parents brought him here, the law bars him from returning to the U.S. for a period of 10 years. There is a way to avoid this, but it is neither quick nor certain.
If Marty can demonstrate that Barbara would suffer "extreme hardship" if he were not allowed to return to the U.S. for 10 years, then he can apply to obtain a "waiver" from this bar. However, applying for a waiver is very tricky since only hardship to Barbara matters under the law. Hardship to Marty or even hardship to their children simply does not count.
Also, Marty must remain outside the U.S. while his application is pending, a difficult proposition since Marty is the sole breadwinner of the family. It takes the government several months or, worse, up to one year to process Marty's waiver. If the waiver is denied, which occurs about half the time, Marty can appeal, but that is a two-year process. Marty must still remain outside the U.S. the entire time.
Because of this law, thousands of families trying their best to follow the law have been separated for years, have had to go on welfare, and have had their homes foreclosed when they could no longer make payments on their mortgage. As a result, most U.S. spouses in this situation simply choose not to sponsor their foreign-born spouses for green cards. The spouses simply remain in the U.S. with their families in unlawful status.
Do these same harsh penalties apply to spouses of U.S. citizens who enter the U.S. from Europe? Most of these spouses enter the U.S. lawfully as visitors or students, and many overstay their visas and remain in the U.S. illegally for months or years before marrying U.S. citizens. Yet, the law permits them to obtain their green cards without having to leave the U.S. or even requiring them to obtain a waiver.  They may be illegal, but the severe penalties mentioned above mostly fall on spouses from south of the border.
So what is the new policy that was recently proposed by the USCIS, and how will it promote family unity?
Is the government going to treat illegal Mexican spouses of U.S. citizens the same as illegal European spouses, and permit them to get their green card in the U.S.? No. Is the government going to dispense with the waiver requirement or ease the standards for what is considered extreme hardship? Not on your life!
What the Obama Administration is proposing is something much more modest. Nothing in the new proposal will change the law. It simply provides that before the green card appointment takes place outside the U.S., the waiver application may be submitted in the U.S. and the family can remain intact while waiting for the result.
Furthermore, the proposed regulation, which is scheduled to appear in the Federal Regulation on January 9, would limit the applicability of the new waiver process in 3 additional ways:
1. Only immediate relatives of U.S. citizens may apply;
2. Only unlawful presence waivers are included; and
3. The extreme hardship must be to qualifying relatives who are U.S. citizens.
Because lengthy family separations are avoided, the new policy would enable more U.S. citizens to apply to legalize their spouses, and would dramatically lower the number of illegal aliens in the U.S., something that everyone claims to be in favor of.
However, Representative Lamar Smith (R-TX), the principal author of IIRIRA, who currently serves as the Chairman of House Judiciary Committee, characterized the proposal as an "abuse of administrative powers".
We disagree. Still, we caution families to remember that the new policy is only at the proposal stage, and it may be many months before it is fully implemented. This is definitely a good time to start preparing your I-601 waiver application!