It is now become earlier to obtain green cards through NIWs – National Interest Waivers!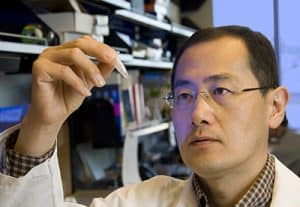 The USCIS gave talented immigrants, including those with OPT, STEM OPT, H-1B and O-1 status, a wonderful end of the year gift in 2016!
The Administration Appeals Office (AAO) of the USCIS made it far easier for exceptional and highly-educated immigrants to qualify for green cards by self-petitioning for National Interest Waivers (NIWs).
Matter of New York State Dept. of Transportation – NIWs
The AAO vacated their restrictive test regarding who qualifies for an NIW enunciated in Matter of New York State Department of Transportation (NYSDOT) in 1998.  See our comments about NYSDOT in the September 1998 issue of our newsletter: "National Interest Waivers: Recent INS Decision Renders Outlook Gloomy".
The NYSDOT test had required:
That the person seek employment in an area of "substantial intrinsic merit";
That the proposed benefit be "national in scope"; and
That the petitioner demonstrate that the "national interest would be adversely affected if a labor certification (PERM) be required.
After NYSDOT, it became very difficult to self-petition for NIWs.  Yes, there is a separate law for physicians which eases the NYSDOT requirements.  We have also been successful in obtaining NIWs for medical researchers and for those working in defense-related industries.
However, the NYSDOT was so inflexible that thousands of talented immigrants who should have qualified to self-petition for NIWs could not.
The 3rd requirement of NYSDOT has always been the most difficult to surmount.  It was always difficult to prove that the PERM process would be contrary to the national interest.
Matter of Dhanasar – NIWs
All of this changed on December 27, 2016 when the AAO replaced NYSDOT with Matter of Dhanasar.
Mr. Dhanasar had a Ph.D. in aeronautical engineering, 2 M.S. degrees and an exceptional resume. However, when he self-petitioned for an NIW, the USCIS denied his I-140 under NYSDOT.  The AAO wisely concluded that the NYSDOT test was overly restrictive and granted Mr. Dhanasar's self-petition.
Matter of Dhanasar replaces the NYSDOT test with the following requirements:
The foreign national's proposed endeavor has both substantial merit and national importance;
The foreign national is well-positioned to advance the proposed endeavor; and
On balance, it would be beneficial to the US to waive the job offer and PERM requirements of the EB-2 category.
Yes, the new test still grants discretion to the USCIS to determine whether to grant or deny the NIW.  However, each of the 3 NYSDOT requirements has been altered in favor of allowing more immigrants in the EB-2 category to get green cards under the NIW category.
I expect that many thousands of immigrants will qualify for green cards by self-petitioning for NIWs under these new relaxed rules.  In addition, immigrants born in countries other than mainland China and India will be able to submit I-485 packets (including applications for EADs and APs) at the same time that they submit their I-140s.
We are very excited about this new ruling.  Over a quarter century after Congress passed the Immigration Act of 1990, the NIW will finally permit thousands of educated and innovative entrepreneurs and other talented individuals to qualify for green cards by self-petitioning for NIWs, exactly what Congress intended.