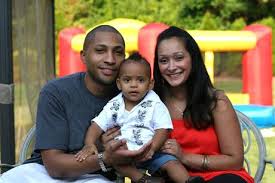 On August 18, the Obama Administration announced that all 300,000+ persons currently in removal proceedings, as well as those subject to final orders of removal, will have their cases reviewed by ICE, and that many of them will have their cases terminated, and some will even be granted work permits.
This announcement was greeted with great delight by immigration advocates and with angry blasts of vitriol from the anti-immigrant right wing. Congressman Luis Gutierrez (D-IL) was effusive in his praise, calling this "a victory not just for immigrants, but for the American people as a whole" and calling on ICE Director John Morton to appear before Congress to explain how the new program will be implemented. Senator Richard Durbin, (D-IL) a co-sponsor of the DREAM Act, and one of 22 Senators who had called on the Obama Administration to halt DREAM Act deportations, stated that "the Administration's new process is a fair and just way to deal with an important group of immigrant students and I will closely monitor DHS to ensure it is fully implemented." However, House Judiciary Committee Chairman Lamar Smith (R-TX) denounced the new program as a "backdoor amnesty".
The big questions left unanswered are who will benefit from this new program and how?
Client Reviews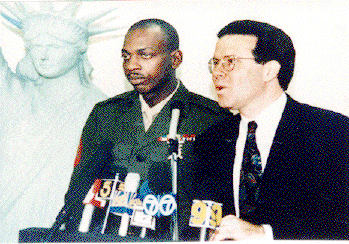 Know Their Job Well And Perform It Flawlessly
"Don't do the mistake we did and try to save few bucks going with nonprofessionals and sole practitioners! It will end up not only costing you much more in the long run, but also putting your status in jeopardy which can have a priceless impact. It is one of the most important steps in your life."
- Sgt. Danny Lightfoot, Los Angeles, California
Read More Reviews
Zoom Consultations Available!
Although Senators Durbin and Lugar (R-IN) and 20 of their colleagues wrote solely about the DREAM Act students to Secretary Napolitano, her reply is written more broadly:
"Accordingly, the June 17, 2011 prosecutorial discretion memorandum is being implemented to ensure that resources are uniformly focused on our highest priorities. Together with the Department of Justice (DOJ), we have initiated an interagency working group to execute a case-by-case review of all individuals currently in removal proceedings to ensure that they constitute our highest priorities. The working group will also initiate a case-by-case review to ensure that new cases placed in removal proceedings similarly meet such priorities. In addition, the working group will issue guidance on how to provide for appropriate discretionary consideration to be given to compelling cases involving a final order of removal. Finally, we will work to ensure that the resources saved as a result of the efficiencies generated through this process are dedicated to further enhancing the identification and removal of aliens who pose a threat to public safety."
A case-by-case review on all individuals currently in removal proceedings in order to implement the June 17 prosecutorial discretion memorandam will be quite an undertaking. First, the number of individuals involved exceeds 275,000. That's a lot of files to evaluate. It will take not days or weeks to evaluate all of these cases, but many months. Secondly, the government not only needs to review pending court cases, but those on appeal and those with final orders. Finally, the government will need to evaluate who will be placed in removal proceedings in the future. This will truly be a massive undertaking, and given the immensity of the bureaucracy and varied outlooks of ICE District Counsels (who must coordinate with the USCIS, CBP and other governmental agencies), the results may be highly divergent.
Another wild card is the ambiguity of the June 17th Morton memo. This memo builds on seven previous prosecutorial discretion memos, most of which are listed on our website. The Morton memo lists 19 factors that should be considered in exercising prosecutorial discretion and cautions that "this list is not exhaustive and no one factor is determinative. ICE officers, agents, and attorneys should always consider prosecutorial discretion on a case-by-case basis. The decisions should be based on the totality of the circumstances, with the goal of conforming to ICE's enforcement priorities."
What's that supposed to mean, you ask? Wait, there's more!
Consider the concluding paragraph of the White House Blog:
"So DHS, along with the Department of Justice, will be reviewing the current deportation caseload to clear out low-priority cases on a case-by-case basis and make more room to deport people who have been convicted of crimes or pose a security risk. And they will take steps to keep low-priority cases out of the deportation pipeline in the first place. They will be applying common sense guidelines to make these decisions, like a person's ties and contributions to the community, their family relationships and military service record. In the end, this means more immigration enforcement pressure where it counts the most, and less where it doesn't – that's the smartest way to follow the law while we stay focused on working with the Congress to fix it."
And what are these "common sense guidelines"? Here, the Blog wisely punts on this issue by linking these three key words to the Morton memo.
And none of the above statements deal with persons who are not in removal proceedings, which raises the question: If you want to obtain a work permit, do you have to find a way to get yourself in removal proceedings, and then ask ICE to terminate proceedings? Curious immigrants want to know.
And, finally, what is a "low-priority case"?
As a former INS prosecutor, I can't explain it to you, but I know it when I see one ;-)