Immigration Attorney Carl Shusterman (Former INS Attorney 1976-82) discusses the laws which subject IMGs (International Medical Graduates) and Canadian physicians who complete their medical residencies and fellowships in the US as J exchange visitors to the two-year foreign residency requirement.
Our law firm has assisted over 3,000 physicians in obtaining J waivers and green cards.
IMGs and Canadian physicians who wish to practice medicine in the US must first complete a medical residency program in the US. To do so, most must obtain a temporary working visa.
While some residency programs sponsor physicians for H-1B visas, most do not. The majority of the IMGs obtain J exchange visitor visas sponsored by the Educational Commission for Foreign Medical Graduates (ECFMG). In order to qualify for a J visa, the physician must pass Parts I and II of the US Medical License Examination (USMLE). In order to qualify for an H-1B visa, the physician must pass all 3 parts of the USMLE.
Client Reviews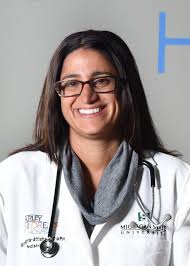 The Best Lawyer!
"I had the best experience working with Law Offices of Carl Shusterman. The staff is very professional, trustworthy, responsive, knowledgeable and helpful."
- Dr. R. Khan, Boston, Massachusetts
Read More Reviews
Zoom Consultations Available!
J visas for physicians come with the following proviso: The physician, unless he obtains a waiver, must return to his country for 2 years after completing his medical residency/fellowship program.
This 2-year requirement prevents physicians from getting H-1B work visas or permanent residence in the US unless they first obtain J waivers. However, it does not prevent physicians from obtaining O visas if they can demonstrate that they have extraordinary ability.
Physicians who do their residencies with J visas should consult an immigration attorney experienced in obtaining J waivers for physicians at least one year before completing their medical training in the US. This will give them enough time to find employment and to pursue a J waiver which usually requires them to practice in a medically-underserved area for a minimum of 3 years in H-1B status.
Further information is available on our J Waivers for Physicians page.