Immigration le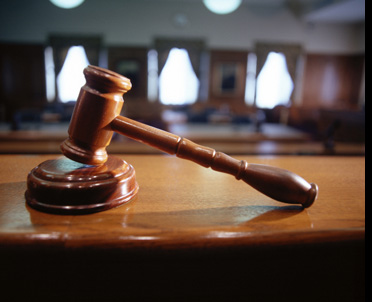 gislation in Congress ended on a sour note in 2010. The DREAM Act, after narrowly passing in the House of Representatives, failed to get the necessary 60 votes in the Senate required to overcome a threatened GOP filibuster. Comprehensive immigration reform never even came to a vote in the last Congress.
What will the outlook be for immigration legislation in the 112th Congress, which convenes beginning on January 3, 2011?
The biggest change will be in the House of Representatives, where the majority, and the committee chairmanships, will change from Democrats to Republicans.
Client Reviews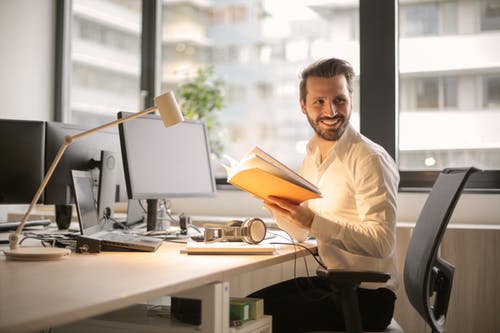 Outstanding Service
"I have been dealing with immigration lawyers for almost a decade. This office is by far the best office I have worked with."
- Faras Shakir, Detroit, Michigan
Read More Reviews
Zoom Consultations Available!
Representative Lamar Smith
The new Chairman of the House Judiciary Committee will be Representative Lamar Smith (R-TX). On December 9th, Rep. Smith outlined his priorities for immigration policy as follows:
"The enforcement of our immigration laws is critical to the security and prosperity of our state and nation. The House Judiciary Committee should enact policies that will better secure our borders and discourage illegal immigration, human smuggling and drug trafficking.
"In the past five years, more than 28,000 people have been killed along the border because of drug-related violence. That includes more than 1,000 law enforcement personnel who have died.
"Without increased border security, we risk letting drug-related violence spill over the border. American citizens should not have to fear for their lives on U.S. soil. If the federal government enforced its immigration laws, we could better secure the border and better protect U.S. residents.
"Texans also should not have to compete with illegal immigrants for scarce jobs.
"According to the U.S. Bureau of Labor Statistics, one million citizens and legal immigrants currently are looking for work in Texas. At the same time, according to a 2010 Pew Hispanic Center study, there are one million illegal immigrants working or looking for work in Texas. That is unfair to legal workers.
"Worksite enforcement efforts have fallen dramatically since President Obama took office — administrative arrests are down 79 percent from 2008, criminal arrests are down 62 percent, and convictions are down 70 percent. That means it is easier for illegal immigrants to keep jobs that rightly belong to U.S. citizens.
We could free up millions of jobs for Americans and legal immigrants if we enforced our immigration laws against illegal workers…"
Rep. Smith supports:
State and Local Enforcement of Federal Immigration Laws (H.R. 4471)

Mandatory E-Verify on Employers (H. Res. 1026)

End to Birthright U.S. Citizenship (H.R. 1868)
He is staunch opponent of Comprehensive Immigration Reform and the DREAM Act, both of which he refers to as "amnesty". In 1996, he unsuccessfully attempted to greatly reduce the number of legal immigrants to the U.S. He was the chief architect of the Illegal Immigration Reform and Immigrant Responsibility Act of 1996, a law which imposes penalties on immigrant families and strips thousands of immigrants of their ability to appeal the decisions of the USCIS and the BIA to the Federal Courts.
Where does Rep. Smith stand on legal immigration?
He has voted against increasing the number of employment-based immigrant visas. He believes that the number of refugees admitted to the U.S. is too large, and he opposes the visa lottery.
Representative Steve King
The person likely to become the Chairman of the House Immigration Subcommittee is an immigration restrictionist with enforcement-only voting record.
Representative Steve King (R-IO) agrees with Rep. Smith on the need for strong border and workplace enforcement, mandatory e-verify, and ending birthright citizenship. He believes that it would be easy to increase border security by such means as electrifying the border fence. As he recently stated in the House chamber: "We do that with livestock all the time."
What does Congressman King have to say about legal immigration?
"Immigrants have made, and will continue to make, a valuable contribution to our nation. I will work to develop an immigration policy that aids in
the assimilation of newcomers by ensuring that the United States does not admit more immigrants than it can reasonably accommodate. Assimilation is valuable to immigrants who benefit from our shared American culture of personal responsibility, freedom, and patriotism. The values shared by our civilization, founded on a heritage of western civilization, religious freedom, and free enterprise capitalism, serve immigrants and native-born alike. I am concerned that the recent rise in immigration levels in this country will make it difficult for newcomers to assimilate and find jobs. We must ensure cultural continuity for our great nation."
Conclusion
So, should immigrants and their advocates give up on the idea that any positive immigration legislation will be signed into law during the next two years?
Not so fast.
Members of Congress, whatever their ideology, must represent the interests of their constituents.
You may be surprised to learn that Rep. Smith once voted to increase the H-1B cap. Of course, one of the largest computer companies in the world has a plant located in his district.
When Rep. Bobby Rush (D-Il), a former Black Panther from the south side of Chicago, pushed for a special bill to allow a hospital in his poverty-ridden district to employ foreign-born nurses, Rep. Smith agreed to co-sponsor a bill with him, which created the H-1C program for RNs. And although only a handful of hospitals across the country met the law's strict criteria, some of the qualifying hospitals are located in Rep. Smith's district.
And when a hospital in his district desperately needed to hire a Canadian physician, Rep. Smith introduced an amendment to the immigration laws in 1991 which lifted the ban on foreign-born physicians being able to qualify for H-1B visas.
So, perhaps the door is not completely closed to any positive immigration legislation in 2011 and 2012.