Choosing an Immigration Attorney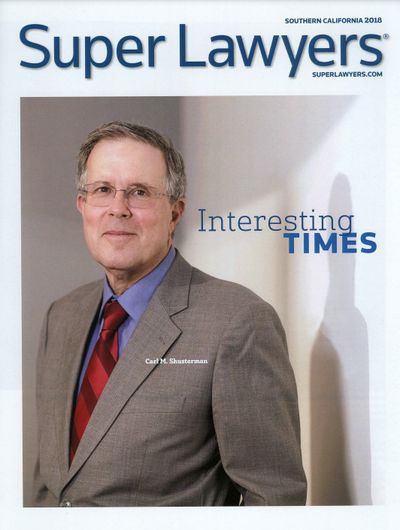 Last Friday was a depressing day. A businessman and his daughter visited me in my office. When I asked how they had learned about our law firm, they said a lot of flattering things about how "famous" we were and about our "great" website.
However, when I analyzed their case, it quickly became apparent to me that nothing could be done to help them. It was too late. The man's I-140 (EB1-3), which was submitted in April 2001, had been denied, and his former attorney had advised them not to appeal, but to have the employer file a new I-140. The new I-140 was also denied, as were their I-485s.
Since the man's L-1 status had long since expired, his whole family had been placed under removal proceedings. His present lawyer had advised him to have his employer submit a 3rd I-140 on his behalf, and for him and his family to file new I-485s on the basis that he was eligible for adjustment of status under section 245(i).
Client Reviews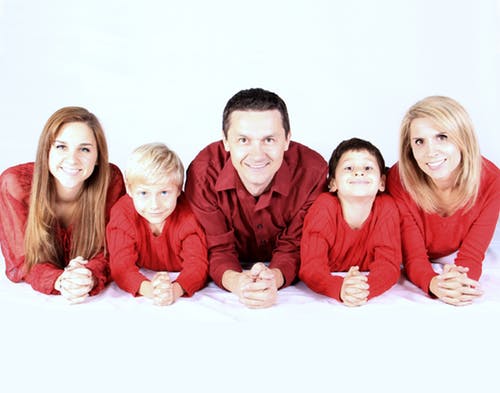 Professionalism and Care
"Mr. Shusterman helped me all the way since I arrived in the USA 17 years ago on a visiting scholar visa until this month when I have become a US citizen."
- Jose Mediano
Read More Reviews
Zoom Consultations Available!
Suddenly, I became the bearer of bad news: "Sir, you are ineligible for benefits under section 245(i). Your initial I-140 was denied because the INS concluded that you were not an executive or manager, that the foreign and domestic companies were unrelated, and that you were not being paid at the proffered wage. Furthermore, your employer did not appeal the I-140 denial. So, what is your argument that the I-140 meets the 'approvable when filed' standard for section 245(i) eligibility?"
Yet, both his previous and present attorneys were in agreement that he was covered under section 245(i). I told him that I disagreed, and therefore, could not take his case. He and his daughter left my office disappointed. Every potential client that I saw on Friday had a similar story, and it was too late to repair any of their damaged cases. In my opinion, each of them will have their cases denied by an Immigration Judge.
What's more, they will pay other attorneys many thousands of dollars only to lose their cases, appeal them to the BIA, and then lose again. Eventually, these unfortunate people will be ordered to either leave the United States "voluntarily", or face deportation.
COULD THESE RESULTS HAVE BEEN AVOIDED?
Absolutely! Section 245(i) has been on the books for over 20 years. All immigration attorneys should be able to properly analyze the facts of a case, and advise a client whether his I-140 complies with the "approvable when filed" standard under section 245(i). But how is a person supposed to know whether an immigration attorney is giving him good advice? In fact, how does a person go about selecting a good immigration attorney to represent him?
There are over 15,000 members of the American Immigration Lawyers Association (AILA). Some are excellent attorneys, others are so-so, and more than a few are absolutely terrible. All immigration attorneys are not created equal. How is an immigrant, untrained in the intricacies of the law, supposed to select a competent attorney? I have prepared a free video entitled "Ten Rules for Selecting an Immigration Attorney". Take a few minutes and watch this video at:
https://www.shusterman.com/howtoselectanimmigrationattorneyvideo/
CERTIFIED SPECIALISTS IN IMMIGRATION LAW
Immigrants frequently choose attorneys just because speak their language or are from the same country as they are. Many Chinese choose Chinese attorneys; Filipinos tend to select Filipino attorneys, etc. Some immigration attorneys have built huge followings by blanketing ethnic newspapers with ads touting their successes. Other attorneys, including Yours Truly, are known largely through their websites. However, speaking a particular language, running big ads, or having a popular website is no guarantee of quality.
Expertise and experience are far more important than "self-advertised or paid" prominence. In my video, I stress one important criterion that is nowhere mentioned in the section of the USCIS website entitled "Finding Legal Advice" or in the ads or websites of most immigration attorneys. A number of states put attorneys through a rigorous system where they must pass a difficult examination regarding the intricacies of immigration law, require that they have a certain amount of experience in various facets of immigration law (employment-based, family-based, asylum, deportation defense, etc.), and obtain recommendations from their colleagues.
A committee checks to make sure that the attorney is in good-standing with the bar association. Only then can an attorney be deemed to be a Certified Specialist in Immigration Law. Several years ago, I had the privilege of serving on the committee which writes and grades the examination for California attorneys seeking Certified Specialist status in Immigration Law.
I can state, without hesitation, that the examination was extremely difficult to pass, and that every attorney who our committee recommended to be a Certified Specialist was both experienced and a true expert in the field. In my opinion, persons seeking legal advice from immigration attorneys could do no better than to restrict their search to pre-screened Certified Specialists in Immigration Law.
LOCATION, LOCATION, LOCATION ?
This mantra is a good rule of thumb when you are looking to buy a house. It is less helpful when you are seeking immigration legal advice. Immigration law is federal. Therefore, an immigration lawyer in Texas or California can represent corporate and individual clients in all 50 states.
For example, during the past few weeks, attorneys in our law firm flew to New York City, Reno, Dallas, and Philadelphia to represent clients. In a typical case, however, the petitions and applications are simply mailed to the USCIS, and no interview is required. The location of the attorney is irrelevant, while the skill of the attorney is paramount. The USCIS promised to link to lists of Certified Specialists in Immigration Law as a service to the public. See:
https://www.shusterman.com/pdf/letterfromuscistoimmigrationattorneyshusterman.pdf
However, they seem to have reneged on their promise. Don't despair. Below, we link to the web addresses of all Certified Specialists in Immigration Law around the United States.
HOW TO FIND A CERTIFIED SPECIALIST IN IMMIGRATION LAW
Four states currently certify attorneys as specialists in immigration law. If enough savvy consumers of legal services use certified specialists, we predict there will be a clamor in all states to certify legal specialists in the future.
* CALIFORNIA 
Certified Specialist Search
* FLORIDA
http://www.floridabar.org/names.nsf/CERTA?openview&RestrictToCategory=IM&count=20
* NORTH CAROLINA
https://www.nclawspecialists.gov/for-lawyers/for-certified-specialists/recertification-standards/immigration-law/
* TEXAS
https://www.tbls.org/findlawyer-results