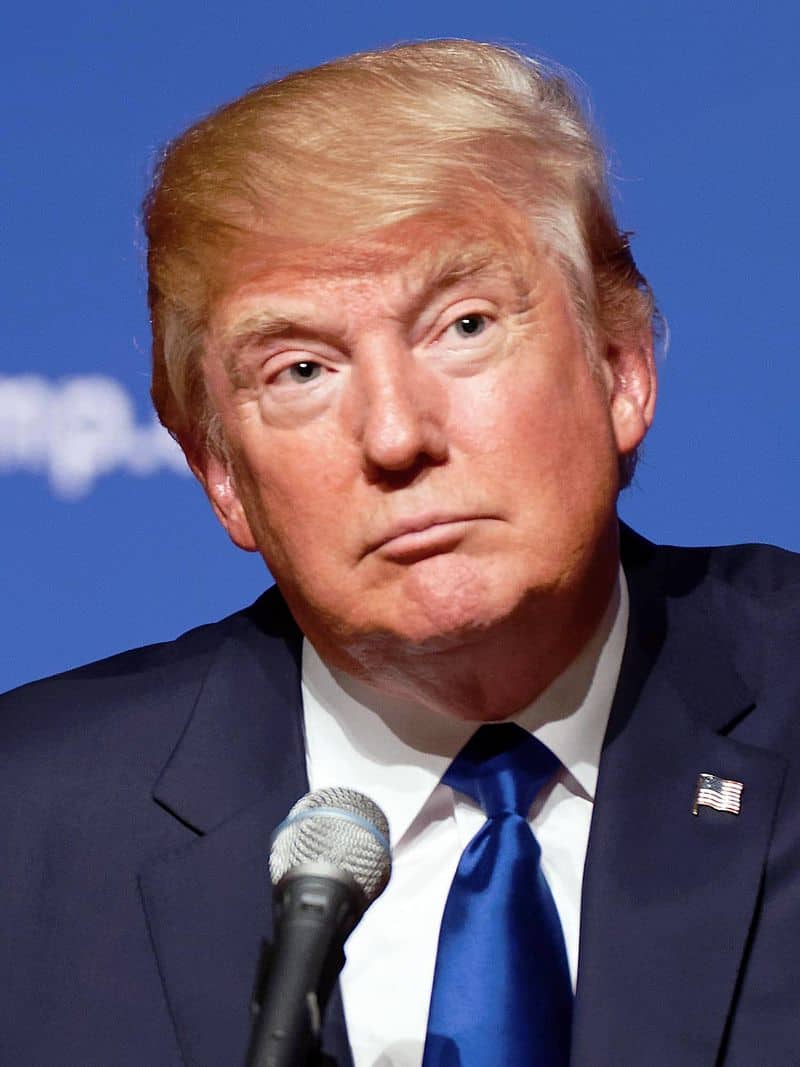 On May 6, President Trump signed a budget bill which will fund the Federal Government through September 30, 2017.
The President backed down on his demand that Congress appropriate over a billion dollars as a down payment for his proposed border wall.  In fact, Congress refused to spend even a penny for the wall.
The Administration had asked for an additional $3 billion for immigration enforcement.  The bill cuts this in half, allocating $1.5 billion to repair existing border fencing and for sensors and drones to assist the CBP.
The bill does not reduce federal funding for "sanctuary cities".
President Trump's request for funding to hire an additional 15,000 ICE and CBP agents was rejected.  Instead, Congress reprimanded ICE for its lack of "fiscal discipline and cavalier management of funding for detention operations".  It authorized the hiring of 100 additional ICE agents.
Ira Mehlman, a spokesman for the anti-immigration organization Federation of Americans for Immigration Reform (FAIR) stated that "All the things the president talked about are conspicuously absent from the budget bill".
Congress got rid of the bed mandate which required ICE to detain at least 34,000 immigrants at a time.  Despite this, the bill increases funding for the detention of immigrants.  ICE would be allowed to detain about 5,000 additional immigrants on a daily basis.
Despite a backlog of over half a million cases and a 2-3 year wait times for a removal hearing, the bill authorizes the hiring of only 10 additional Immigration Judges.  Attorney General Sessions had requested funding for 125 additional Judges.
Programs like E-Verify, the EB-5 Regional Center Program, the Conrad 30 Program for Physicians and Non-Ministerial Religious Workers were all extended as is through September 30.
Finally, the bill authorizes an increase in the 66,000 H-2B cap for temporary visas for foreign-born non-agricultural workers this fiscal year if there are not enough qualified, willing and available US workers.