The USCIS announced that employers subject to the
H-1B cap
can begin registering online at noon Eastern Time on March 9, 2021.  H-1B Online Registration will end at noon Eastern Time on March 25.
On March 31, USCIS will begin notifying employers as to which workers were selected in the lottery. For each person chosen in the lottery, USCIS will provide their employer with a selection notice.  If the person is selected in the H-1B lottery, the notice must be printed by the employer and submitted together with the person's H-1B petition.
A registrant's USCIS online account will show one of the following statuses for each registration:
Submitted: The registration has been submitted and is eligible for selection. If the initial selection process has been completed, this registration remains eligible, unless subsequently invalidated, for selection in any subsequent selections for the fiscal year for which it was submitted.
Selected: Selected to file an H-1B cap petition.
Not Selected: Not selected – not eligible to file an H-1B cap petition based on this registration.
Denied: Multiple registrations were submitted by or on behalf of the same registrant for the same beneficiary. If denied as a duplicate registration, all registrations submitted by or on behalf of the same registrant for this beneficiary for the fiscal year are invalid.
Invalidated-Failed Payment: A registration was submitted but the payment method was declined, not reconciled, or otherwise invalid.
Starting on April 1, employers will be able to submit H-1B petitions for at least 3 months for workers who were chosen in the lottery. It is not yet known whether employers will be able to file H-1B petitions using premium processing during that period of time.
Although the approval of an H-1B petition does not authorize a person to begin employment in H-1B status until October 1, 2021, there is an exemption for students currently employed using F-1 student Optional Practical Training (OPT). If the student's OPT will expire prior to October 1, 2021, the approval of an H-1B petition with an October 1st start date allows the student to continue working between the OPT expiration date and October 1st. This is known as the "cap-gap".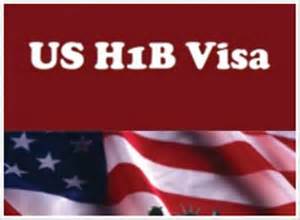 The Trump Administration had previously issued a regulation which would have given H-1B cap numbers to workers paid the highest wage level for their occupation in their geographic area. However, on February 4, 2021, the Biden Administration delayed the implementation of this regulation. So, for now, H-1B petitions will continue to be selected by a random process so long as the number of H-1B workers requested by employers continues to exceed 85,000.
As in prior years, the USCIS will conduct 2 H-1B lotteries. The first will include all beneficiaries and USCIS will randomly select 65,000 individuals. The second lottery will be limited to persons with advanced degrees from universities in the United States. USCIS will randomly select 20,000 individuals in this second lottery.
Client Reviews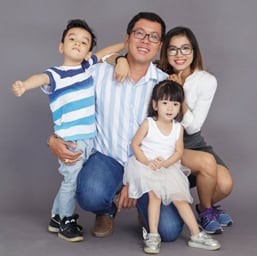 Professional and Knowledgeable Law Firm
"I've had a decade of experience with Mr. Shusterman's law firm. I used them for my immigration needs from H1 to citizenship. It is safe to say this is one of the most competent, professional and knowledgeable law firms. If there is a firm that can handle any possible immigration case routine or otherwise; then this is it."
- D. Chen, Phoenix, Arizona
Read More Reviews
Zoom Consultations Available!
The H-1B Online Registration Process
Companies must have a myUSCIS account for each Employer Identification Number (EIN) entity which will sponsor H-1B workers for the FY 2022 cap season. The following video explains the H-1B Online Registration Process:
Employer accounts which were created in 2020 may continue to be used this year.
For each registered online account, an employer must include the following information about up to 250 potential H-1B workers whom they wish to employ:
Complete Legal Name;
Gender;
Date of Birth;
Country of Birth;
Country of Citizenship;
Passport Number (if any); and
Whether or not the worker is, or will be, eligible for the H-1B Advance Degree Cap.
The employer is required to pay a fee online of $10 per each potential employee. There is no limit to the number of accounts that can be created by an employer.
H-1B Online Registration – Additional Resources