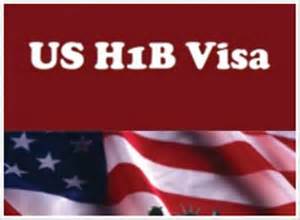 During the first week of April, the USCIS received 233,000 H-1B petitions from companies in the US seeking to employ foreign-born professional workers. This exceeds the number of H-1B petitions received last year by over 60,000. Under current law, only 85,000 of these petitions can be approved, about 36%.
Most of the other 64% of these petitions will be returned to disappointed employers.Computer professionals, physicians, teachers, researchers, and many others will have to find jobs abroad. If they are in the US, most will be forced to return to their home countries.
Client Reviews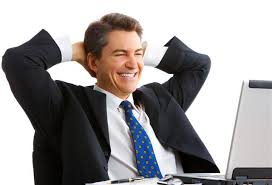 Outstanding Services!
"I want to acknowledge the Law office of Carl Shusterman for their diligent and responsive attention to my case - from H1B to PERM to green card."
- Ken Calvert, San Antonio, Texas
Read More Reviews
Zoom Consultations Available!
Congress has faced this problem in the past, and resolved it by increasing the H-1B quota. In January 2013, a bipartisan group of Senators introduced the "I-Squared" bill which would do just that.
However, Congress is stalemated on this and many other immigration issues.
The Chairmen of the Senate Judiciary Committee and the Immigration Subcommittee oppose this legislation and are focused on tightening loopholes in the H-1B program. Many of their concerns are valid. When a few companies use H-1B workers to displace US workers, I think we can all agree that this is wrong, and that the law needs to be changed to prevent this from happening.
But why can't the H-1B cap be raised and loopholes in the law be closed at the same time? This would be a reasonable compromise, and Congress is supposed to be adept at the art of compromise, especially when the H-1B program is clearly in the our national interest.
Smart, well-educated foreign-born scientists worked for the Manhattan Project and helped save many thousands of American lives in World War II. More recently, foreign-born professionals were responsible for developing the anti-HIV cocktail and founding major US employers like Google, Yahoo, and Intel and providing jobs for hundreds of thousands of American workers.
It's time for Congress to get its house in order and pass H-1B legislation.
H-1B Lottery
Outside the world of Congress, on April 13, the USCIS selected the 85,000 lucky H-1B lottery winners. However, it will be some time before they are notified.
The USCIS will begin to adjudicate H-1B cap-subject cases where the employers paid an extra fee for premium processing starting on April 27. Then, by May 12, these employers will receive approvals, denials, or requests for additional evidence on these cases.
After this, USCIS will begin to adjudicate non-premium processing H-1B petitions. This process will probably continue until August.
Most H-1B professionals for whom petitions are approved by the USCIS will be able to start work on October 1, 2015, although students with OPT will be able to continue their employment throughout the summer if H-1B petitions are approved on their behalf.
Employers can expect that by sometime in June, they will receive back their H-1B petitions as well as refunds of filing fees for petitions which were not selected in the lottery.