May 2010 promises to be a very good month for persons born in the Philippines who wish to immigrate to the U.S. through their relatives.
Of course, when you are born in a country with some of the longest waiting times in the world for family-based immigration, "good" is a relative term. Want to immigrate through your parents who are U.S. citizens? The waiting times range from 15 to over 17 years depending on whether you are single or married. How about through your U.S. citizen brother or sister? The wait is a staggering 22 years!
If you were born in any other country in the world (except Mexico, which also has long waiting times), the wait would be more than cut in half. Is this fair? Probably not. Is it the law? You betcha!
So what's the good news?
Client Reviews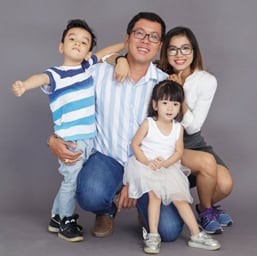 Professional and Knowledgeable Law Firm
"I've had a decade of experience with Mr. Shusterman's law firm. I used them for my immigration needs from H1 to citizenship. It is safe to say this is one of the most competent, professional and knowledgeable law firms. If there is a firm that can handle any possible immigration case routine or otherwise; then this is it."
- D. Chen, Phoenix, Arizona
Read More Reviews
Zoom Consultations Available!
According to the State Department's May 2010 Visa Bulletin, each of the family-based categories for Filipinos is scheduled to advance between two and eight months at the beginning of next month. This may not sound like much, but for some of our clients, May 1st will be a very important day in their lives. We are busy preparing applications for adjustment of status through Section 245(i).
Oh, and by the way, we are preparing to submit our legal brief next week which argues very persuasively (in my opinion) that the government is misinterpreting the "automatic conversion" clause of the Child Status Protection Act in a way which separates parents from their sons and daughters. We will post our brief online as soon as it is filed with the U.S. Court of Appeals for the 9th Circuit.
If we are successful, many thousands of "aged-out" sons and daughters will be able to immigrate together with their parents rather than waiting 10-20 years to do so.