On December 10, 2019, USCIS issued
policy guidance
 regarding what constitutes good moral character for
naturalization
purposes.  However, it is clear that this guidance will affect not only applicants for naturalization, but also those applying for
adjustment of status
and other types of immigration benefits including
cancellation of removal.
Specifically, the new guidance incorporates the following decisions which were issued by the Attorney General on October 25, 2019:
Client Reviews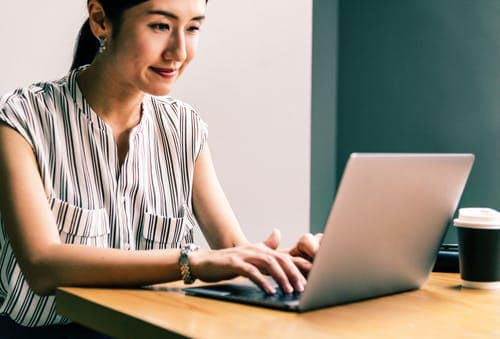 Very Efficient and Professional!
"I would like to thank the team of Carl Shusterman's Office who took care of my application for naturalization. Everything went well and very fast! Very efficient and professional!"
- Jennie Kil, San Francisco, California
Read More Reviews
Zoom Consultations Available!
Matter of Castillo-Perez holds that evidence of two or more convictions for driving under the influence during the relevant period establishes a rebuttable presumption that a person lacks good moral character.
How are these terms defined?
Good Moral Character – "Relevant Period" & "Rebuttable Presumption"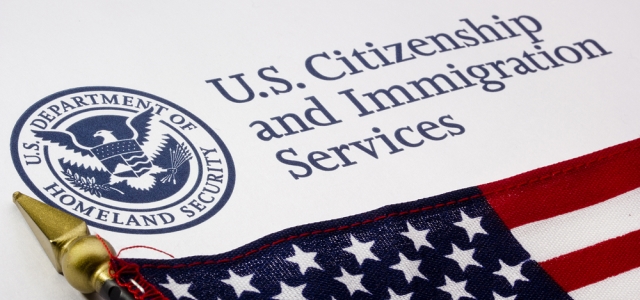 "Relevant Period"
For persons seeking to naturalize, the relevant period for demonstrating good moral character is 5 years for most applicants, 3 years for persons who have been married to U.S. citizens for 3 years and 1 year for persons who have served in the U.S. military.
For persons seeking nonimmigrant cancellation of removal in Immigration Court, the period is 10 years.
Traditionally, since DUIs were not considered "crimes of moral turpitude", they did not prevent an applicant for naturalization or cancellation of removal from establishing good moral character.
"Rebuttable Presumption"
Although the Attorney General in Castillo-Perez found that 2 DUI conviction created a "rebuttable" presumption that the applicant lacked good moral character for the purpose of applying for cancellation of removal, he cautioned applicants as follows:
"…rehabilitative efforts, standing alone, do not overcome the presumption that an alien with multiple DUI convictions is ineligible for cancellation of removal. The Board was right to hold that the respondent's criminal record, along with his 'longstanding alcohol abuse and negative immigration history,' foreclosed him from establishing the good moral character required for cancellation of removal. "
Is it possible that 2 DUI convictions can bar a person from adjustment of status?
In Castillo-Perez, the Attorney General addresses this issue in a footnote:
"I note, however, that adjustment of status is similarly a discretionary benefit that may be granted to an applicant who meets general statutory qualifications. See INA § 245(a), 8 U.S.C. § 1255(a). Although not specifically at issue here, any decision to grant or deny adjustment of status, or a remand to pursue an application for adjustment of status, should include a careful analysis of whether an applicant with multiple DUI convictions merits such relief as a matter of discretion."
Matter of Thomas and Thompson
Here, the Attorney General held that the definition of "term of imprisonment or a sentence" generally refers to an alien's original criminal sentence, without regard to post-sentencing changes. Post-sentencing orders that change a criminal alien's original sentence will only be relevant for immigration purposes if they are based on a procedural or substantive defect in the underlying criminal proceeding."
Here is what the Immigration Legal Resource Center (ILRC) had to say about this decision:
"Matter of Thomas/Thompson purports to overturn a long line of case law that has required immigration authorities to accept as valid a court order modifying a sentence, regardless of the reasons for that modification. See, e.g., Matter of Estrada, 26 I&N Dec. 749 (BIA 2016), Matter of Cota-Vargas, 23 I&N Dec. 849 (BIA 2005) (distinguishing sentencing changes from vacaturs of convictions which must contain a ground of legal invalidity to be valid for immigration purposes); Matter of Song, 23 I&N Dec. 173 (BIA 2001) (holding that the newest sentence on the reduction of a sentence determines the immigration consequences); Matter of Martin, 18 I&N Dec. 226 (BIA 1982) (same). Under the new rule set forth in Matter of Thomas/Thompson, a change of sentence must be based on a ground of "procedural or substantive invalidity" to be given full effect by immigration authorities. 27 I&N Dec. 674, 675 (AG 2019)."
The ILRC states that this decision will be challenged in the Federal Courts.
Examples of Things Which Bar a Person From Showing Good Moral Character
• bail jumping;
• bank fraud;
• conspiracy to distribute a controlled substance;
• failure to file or pay taxes;
• false claim to U.S. citizenship;
• falsification of records;
• forgery uttering;
• insurance fraud;
• obstruction of justice;
• sexual assault;
• Social Security fraud;
• unlawful harassment;
• unlawful registration to vote;
• unlawful voting; and
• violation of a U.S. embargo.
Good Moral Character – Additional Resources