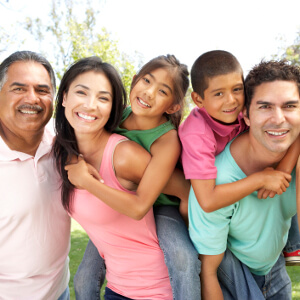 One Immigrant's 20 Year Journey to a Green Card reminds us of some of the challenges immigrants face in obtaining permanent residence.
A lot of IT professionals born in India justly feel that their immigration cases have been going on forever. We recently concluded a case for an Indian IT professional which was one of the longest and most complex that I have ever encountered.
Mr. S received his degree in Computer Science from a prestigious university in the Midwest almost 20 years ago. During the 1990s, he worked for various employers in H-1B status. In 1999 and 2000, his employer obtained the approval of a labor certification and an I-140 visa petition (EB-3) on his behalf. This made him eligible for post-6th year extensions of his H-1B status.
His immigration problems began in January 2001, when his former attorney submitted an application for an H-1B extension for him, which was received by INS a couple of weeks after his H-1B status expired. This application was ultimately denied as being untimely filed.
In August 2001, his priority date became current and his attorney filed an adjustment of status application for him and obtained an EAD.
Fortunately, due to his 1999 priority date, he was eligible for adjustment of status under section 245(i), so the fact that he was out of status for over 180 days did not render him ineligible for adjustment.
Client Reviews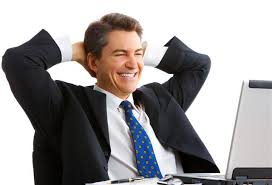 Outstanding Services!
"I want to acknowledge the Law Office of Carl Shusterman for their diligent and responsive attention to my case - from H1B to PERM to green card."
- Ken Calvert, San Antonio, Texas
Read More Reviews
Zoom Consultations Available!
However, for reasons that I am still unable to fathom, his attorney obtained an advance parole for him and allowed him to travel outside the U.S. and return as a parolee.
His departure from the U.S. triggered the 3-year bar of inadmissibility due to his 180+ days of unlawful presence.
The INS sat on his I-485 until 2004, when they denied it because of the 3-year bar. His attorney filed a motion to reopen (MTR), which was denied in 2005. After this denial, the attorney submitted a second I-485, which was denied in 2006. When this application was denied, the attorney filed a second MTR, which was denied in 2007, and when this was denied, he filed a third I-485, which was quickly denied by USCIS.
All three I-1485s and both MTRs were all denied for the same reason: Mr. S was inadmissible because of the 3-year bar, and he had no qualifying relatives which would have enabled him to obtain a waiver.
One Immigrant's 20 Year Journey to a Green Card Consultation & Strategy
At this point, Mr. S scheduled a telephonic consultation with me.
As a former INS Trial Attorney, my biggest surprise was that with five separate denials, the government had yet to place Mr. S in removal proceedings. He was now working for another employer, and I advised him that we would have to obtain the approval of a PERM application and another I-140 on his behalf.
The good news was that if we could get both of these applications approved, USCIS regulations would permit us to use his 1999 EB-3 priority date. But how could he adjust his status? My theory was that nothing in the statutory language pertaining to the 3-year bar stated that the 3 years had to be spent outside the U.S. It had been well over 3 years since he had become subject to the inadmissibility bar. If USCIS disagreed with our interpretation of the law, we would litigate the matter in Federal Court.
Fortunately, by the time that the USCIS issued an NTA, a PERM application and an I-140 on Mr. S's behalf were approved. Since a parolee is not permitted to adjust status before an Immigration Judge (except for a renewed I-485), we submitted a Motion to Terminate Proceedings, which the Immigration Judge granted, and the government did not appeal.
We then submitted an I-485 to the USCIS. I flew out to the Midwest to attend the adjustment interview. What about the 3-year bar controversy? Fortunately, there was none since the USCIS General Counsel had issued a letter agreeing that the 3 years could run while the person was in the U.S., as long as he did not re-enter the country unlawfully.
Mr. S was nervous, but the interview went well. However, the Immigration Examiner, confronted by such a mammoth file, told us that he would need some time to review the file before making a decision on the application.
I returned to Los Angeles, and one day before my birthday in late March, I received an e-mail message from Attorney Amy Prokop of our law firm (the attorney who had done the bulk of the work in this matter), that Mr. S's application for adjustment of status had been approved. What a great birthday present!
Here is what Mr. S had to say about this experience:
"…I contacted Mr Shusterman (on a Friday afternoon) and decided to change my attorney. He worked with me over that weekend going over the documents I faxed to his house and came up with an action plan. He was upfront with me stating that my case is very difficult and we might have to go to federal court with this and if I was ready for several years of waiting. Needless to say his brilliant action plan got my case terminated from the Immigration court and a few months later got me my Green Card…"